Trends
Top 10 Best Travel Tech Companies In India 2023.
Technology has altered our daily routines and how we work, shop, eat and spend our free time. Travel Technology is a new phase. We can order food, buy home appliances, book dinner reservations, and much more with a few quick taps on our smartphones.
Every industry, including travel, has benefited from constant technological advancements. From our smartphones, we can now plan entire vacations and book hotel rooms, flights, sightseeing tours, and other activities. Technology is increasing day by day. There are new approaches to technology in the field of travel now.
Technological advancements have changed our travel habits, making trips more enjoyable and convenient. Because of the enormous growth of the tourism industry, we frequently discuss travel technology. So let's look at some travel industry statistics and see how they can help you.
What Is Travel Technology?
Travel technology refers to the technology used to plan journeys. It helps travel agencies plan trips for their clients by booking lodging, transportation, and other travel-related services.
Thanks to their hotel and airline partners' computerized reservation systems (CRSs), they can handle any travel-related task in minutes.
Because every reservation system saves and retrieves real-time data, travel agents can communicate more effectively with all parties involved.
Travel technology streamlines travel companies' back-office operations and allow customers to book online without a travel agent.
Travel technology definition
The term "travel tech" refers to the use of technology in the travel, tourism, and hospitality industries.
IT and e-commerce technologies are used in the tourism, travel, and hospitality industries to automate travel, reduce costs, save time, and provide customers with a seamless travel experience before, during, and after their trip.
What role does technology play in travel?
We briefly discussed a few applications of general travel technology to help you understand this tourism game changer. But, first, let's look at how travel technology is used in travel. Technology plays a vital role in travel.
Taking your smartphone on vacation:
You can easily plan a trip using your smartphone. But, more importantly, your mobile device may serve as your tour guide wherever you go. Technology is becoming very fast.
It can be used to get directions, check into and out of hotels, and get real-time flight updates. In addition, you can use it as a map and compass to find nearby cafes, restaurants, museums, and other attractions. Technology helps us to improve a lot more.
Voice search engines and virtual assistants such as Siri, Alexa, Google Assistant, and Cortana can enhance and simplify your trip.
Journey to India
The rapidly expanding travel and tourism industry is critical to India's economy. According to the World Travel and Tourism Council, tourism generated 16.91 lakh crore (210 billion US dollars), or 9.2% of India's GDP, in 2018 and supported 42.673 million jobs or 8.1% of all employment in India. From the year of 2018 to 2028, the industry is expected to grow at a 6.9% annual rate, reaching $320 billion (or 9.9% of GDP), or 32.05 lakh crore.
In October 2015, the Indian medical tourism industry was valued at $3 billion; by 2020, it is expected to grow to US$7-8 billion. In 2014, 184,298 foreign patients came to India for medical treatment.
Over 17.9 million foreign tourists visited India in 2019, a 3.5% increase from 17.4 million in 2018. India is ranked 22nd globally and the eighth most visited country in Asia and the Pacific. The Domestic tourist visits to all states and union territories totaled 1,036.35 million in 2012, a 16.5% increase over 2011.
In 2014, Uttar Pradesh, Maharashtra, and Tamil Nadu were the three states with the most visitors. On the other hand, Agra, Delhi, Mumbai, Chennai, and Jaipur were the top five Indian cities visited by foreign tourists in 2015. In terms of visitor numbers, Delhi ranks 28th in the world, trailing Mumbai is (30), Chennai is (43), Agra is (45), Jaipur is (52), and Kolkata is 90.
The World Economic Forum's Travel and Tourism Development Index 2021, which replaced the organization's previous Travel and Tourism Competitiveness Report, ranks India 54th overall out of 117 countries. In the most recent Travel and Tourism Competitiveness Report, published in 2019, India was ranked 34th out of 140 countries. In addition, the price competitiveness of the Indian tourism industry was ranked 13th out of 140 countries in the report.
According to the article, India has a respectable port and ground transportation infrastructure and a good air transportation infrastructure (ranked 28th) (ranked 33rd). However, the country also received high marks for its natural resources, ranking 14th, cultural resources, and business travel (ranked 8th).
According to the World Tourism Organization, India has ranked seventh among Asian and Pacific countries and 16th in terms of tourism receipts in 2012.
The Ministry of tourism develops national tourism development and promotion policies. In addition, the Ministry collaborates and communicates with other federal departments and agencies, state and union territory governments, and business representatives throughout the process. As days are increasing, technology is also increasing.
Tourism niche products such as rural, medical, cruise, and eco-tourism are actively promoted. The Incredible India program, which promotes travel to India, is still overseen by the Ministry of Tourism.
Chatbots and artificial intelligence:
Many online travel agencies and hotels use AI-powered tech solutions to automate bookings and provide personalized services.
Chatbots are one example. In addition to providing 24/7 customer service, they can make reservations, respond to frequently asked questions, process payments, and engage in intelligent, conversational exchanges. As a result, they make excellent traveling associates.
AI solutions may also supply insights into customer behavior, interests, and preferences regarding travel destinations, hotels, amenities, airlines, car rental companies, pricing, and more, thanks to machine learning.
OTAs and hotels can use these details to deliver or present relevant offers to customers.
AI and Virtual Reality
In travel, virtual reality (VR) technology helps you to relocate virtually to another location. For example, before booking a room or a meal, you can take a virtual tour of the establishment. Technology also helps you to advance more.
You can "teleport" yourself into the Louvre, Times Square, the Grand Canyon, or Mount Everest to take in the breathtaking views. Of course, you could watch a hundred YouTube videos, but virtual reality will transport you there.
AR (augmented reality) can interact with hotel amenities and tour rooms.
The so-called "Internet of Things."
The Internet of Things (IoT) personalizes and streamlines travel.
For example, IoT-friendly hotels allow guests to use their smartphones to control various internet-enabled devices in their rooms. They can control televisions, lights, thermostats, and other appliances.
What impact has technology had on the travel industry?
Travel automation is now possible due to technological advancements, making trip planning easier and more enjoyable for travelers and travel agencies.
You can plan a trip, reserve lodging, tickets, flights, and much more in a few minutes. When you travel with a mobile device, you can have your trip itinerary in the palm of your hand. You can stay in touch wherever you are, overcome language barriers, and even streamline your packing process with the help of technology such as augmented reality. Because of the enjoyable experience, you can have, each journey will be memorable.
Travel technology has transformed tourism, and we are excited to see what the next chapter holds. It will undoubtedly be fantastic!
The Top 10 Travel Tech Companies In India In 2023
1. Thomas Cook India Pvt. Ltd.
The largest integrated travel services provider in the nation is Thomas Cook (India) Ltd. (TCIL), offering a wide range of services such as Forex, Corporate Travel, MICE, Leisure Travel, Value Added Services, Visa & Passport Services, and E-Business. In 1881, the company opened its first office in India.
In addition to managing well-known B2C and B2B brands like Thomas Cook, then SOTC along with TCI, SITA, then Asian Trails, then Allied T Pro, then Australian Tours Management, then Desert Adventures, then Luxe Asia, then Kuoni Hong Kong, Sterling Holiday Resorts Limited, TC Forex, Distant Frontiers, TC Tours, TC Visa, and Travel C, the Thomas Cook India Group also operates in 25 countries across five continents and employs over 8388 people.
The Best Outbound Tour Operator at the Times Travel Awards for 2018 and 2019 as well as Leading Company with Cutting-Edge Travel Innovation, and Best Travel Agency: India at the TTG Travel Awards 2019 were all given to TCIL. Silver won Asia's Best Integrated Report (First Time) category at the Asia Sustainability Reporting Awards.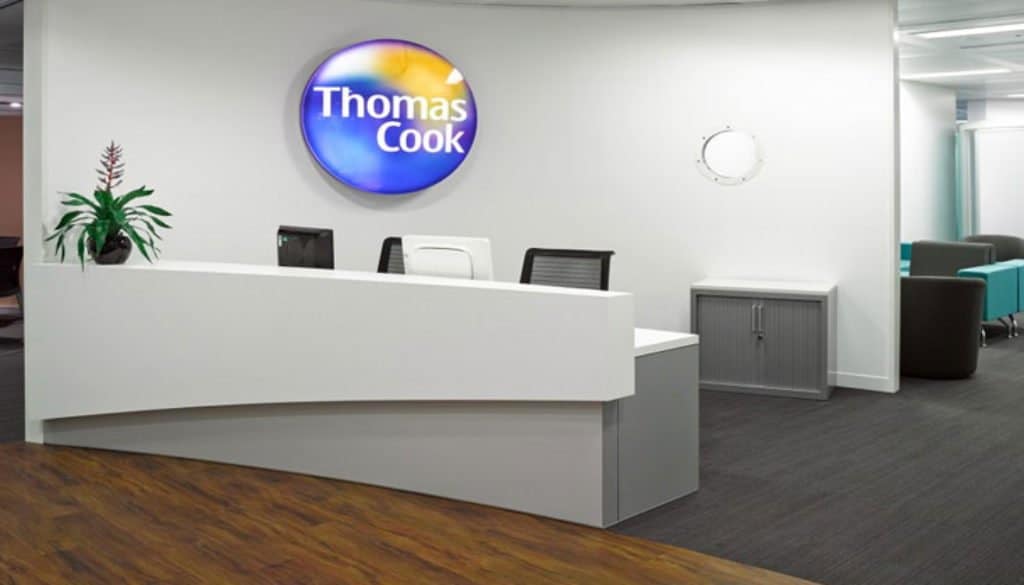 The Best Outbound Tour Operator at the SATTE Awards 2019, Best Risk Management-Framework & Systems at the India Risk Management Awards 2019, and the Best Cash Management Solution – India at The Asset Triple A Treasury, Trade, Supply Chain & the Risk Management Awards 2018. From 2011 to 2019, he received the Condé Nast Traveler – Readers' Travel Awards and the French Ambassador's Award for the Exemplary Achievements in Visa Issuance.
2. Club Mahindra Holidays and Resorts
Club Mahindra Holidays, an Indian hospitality company, was founded in 1996. The Mahindra Group subsidiary offers timeshare vacations. Mahindra Holidays & Resorts India Limited is the Mahindra Group's leisure and hospitality division (MHRIL). Its primary product is vacation ownership, and its flagship brand is "Club Mahindra." MHRIL primarily provides family vacations through vacation ownership clubs with 25/10-year memberships.
Club Mahindra is one of the most recent additions to India's top travel companies list. The Club Mahindra Experience gives you access to over 100 resorts in India and worldwide, opening up a world of possibilities. In Goa, you can unwind on the beach. In Manali, stay in an igloo.
Watch the spectacular Northern Lights display in Finland. Then, in Munnar, dine in a treehouse. This travel agency has many positive aspects. Club Mahindra Acacia Palms, Club Mahindra Varca, Club Mahindra Gir, Symphony Palms, Havelock Island, and other new resorts are being built. You can also visit them by taking 360-degree virtual tours of each resort from the comfort of your home.
3. MakeMyTrip
MakeMyTrip is an Indian online travel agency that was founded in 2000. The company, based in Gurugram, Haryana, offers online travel services such as airline tickets, domestic and international vacation packages, hotel reservations, and rail and bus tickets. They had counters in four of India's major airports as of March 31, 2018, over 30 different kinds of franchisee-owned travel stores in 28 cities, and 14 company-owned travel stores in 14 cities. MakeMyTrip has its offices in New York, Singapore, Kuala Lumpur, Phuket, Bangkok, and Dubai, among other places.
Deep Kalra has founded MakeMyTrip in 2000, and it has since become a string of successes that have transformed the Indian travel industry.
A proverb that helped this company grow and achieve milestones that no other travel agency had ever reached was "with great power comes great responsibility."
In 2017, the company merged with Redbus and Goibibo to form one of India's most recognizable travel agencies.
Because they allow their customers to research and plan their vacations using various products and different deals, this travel company has more than 20 million unique customers to be said.
4. Yatra
Yatra.com is an Indian online travel agency and search engine. Its headquarters are in Gurugram, Haryana. It was founded in August 2006 by Dhruv Shringi, Manish Amin, and Sabina Chopra.
It was founded in 2006 to serve as an online hub for your travel destinations. It is a Gurgaon-based company which provides a variety of services to both corporate and individual customers, such as booking lodging, vacation packages, and airline tickets.
The website is very user-friendly, and you can save money on your reservations by using a variety of coupons and discounts. Yatra.com's USP is its "Activities" service, which provides shopping excursions, historical tours, and other activities.
Salman Khan became a brand ambassador for Yatra in 2012, elevating the company to the status of a leading travel provider and bringing attention to Yatra.com.
The following benefits are available to Indian travelers who make travel arrangements on www.yatra.com right now:
Extensive Domestic Hotel Options: To serve the country's growing middle class, Yatra partners with over 1,000 different kinds of domestic hotels in over 150 cities and towns across India. The company focuses on budget travelers, with a sizable number of hotels priced under Rs 1,000 per room night.
Yatra provides a diverse range of airlines, including all major domestic airlines and low-cost carriers.
Last-minute Yatra is the only online travel agency that allows customers to book flights up to three hours before departure. Given that the majority of air travel in India is booked less than three days in advance, this is especially useful for business travelers.
Best in Class Technology: For the very first time in India, Yatra introduces the same technology used by the world's largest online travel agencies.
Customers can use Yatra's active packaging tool to create and reserve travel packages for convenience and savings. Yatra provides thoughtfully designed vacation packages to travelers in all of India's major cities.
Only Yatra in India offers a flexible airline search option, allowing customers to find the best deal two days before their preferable travel schedule.
Yatra provides different types of travel-related information, pricing, availability, and reservations for airlines, hotels, trains, buses, and vehicle rentals in India's 5000 major cities and remote rural areas. Yatra's customer service center is open 24 hours a day, 365 days a year, allowing business and leisure/family travelers to make informed reservations at competitive prices. Yatra is committed to meeting its customers' needs, so it encourages users to provide insightful feedback on their user experience.
5. SOTC
As a step-down subsidiary of Fairfax Financial Holdings Group, SOTC Travel Limited, formerly SOTC Travel Private Ltd and Kuoni Travel (India) Pvt. Ltd., offers travel-related services. It is owned by Thomas Cook (India) Limited (TCIL) and Travel Corporation (India) Ltd. It is a leisure and business travel company that offers distribution, marketing, destination management, and leisure and business travel services. It was established in 1949.
SOTC provides on-demand worldwide vacations. It also arranges corporate tours and MICE (Meetings, Incentives, Conferences, and Events) travel packages. SOTC Trade Fair Tours' mission is to meet the needs of businesspeople who exhibit or attend international trade shows. It claims to be the first company in India to design and promote escorted tours for foreign visitors. SOTC has established several channels through tour packages, including "Bhraman Mandal" for Marathi speakers and "Gurjar Vishwadarshan" for Gujarati speakers. In addition, SOTC's new religious trip, 'Darshans,' aims to provide an integrated spiritual and leisure experience across India's most well-known holy places.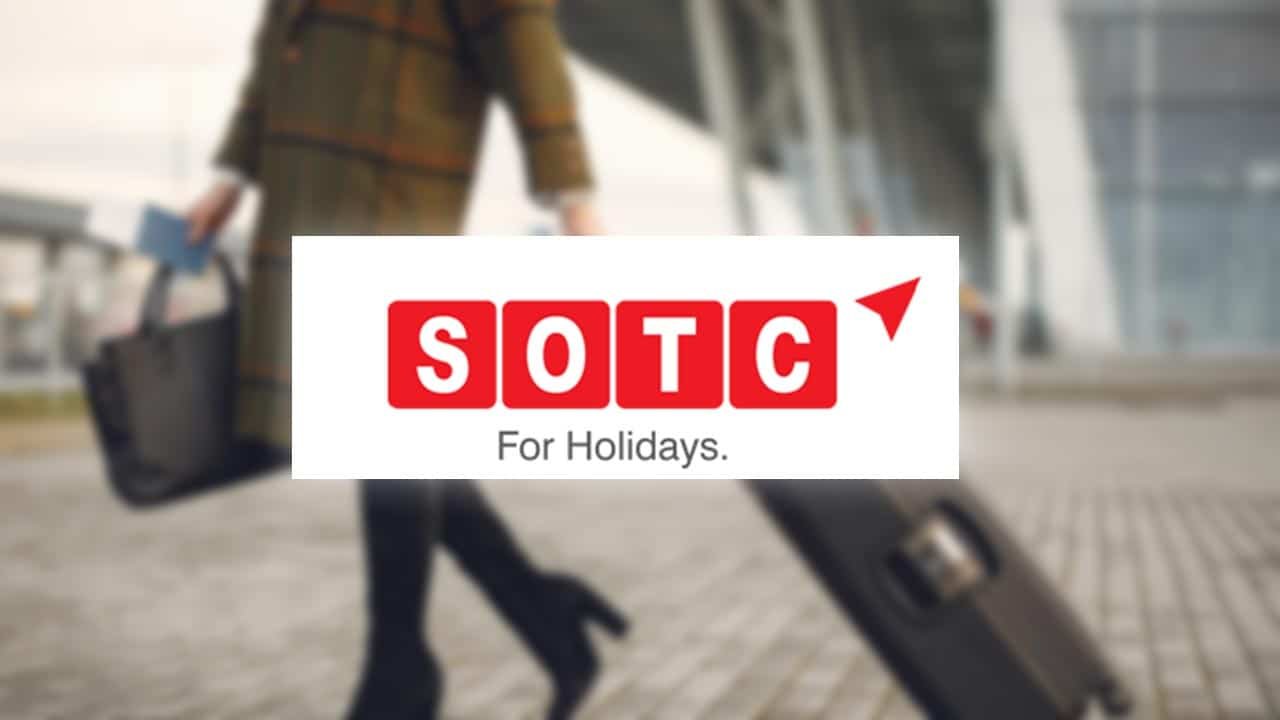 The company's primary offerings—leisure travel packages, incentive travel packages, and business travel packages—aided them in receiving the SOTC Travel Honored award at the 2019 French Ambassador's Travel Awards.
Over the last 70 years, the company has amassed a sizable customer base of lakh people.
6. Goibibo
Ashish Kashyap founded the Ibibo Group, an online travel agency in India, in January 2007. MakeMyTrip (MMT) Limited, a corporation's subsidiary that owns 100% of Ibibo Group, is a corporation.
The group owns both RedBus.in and Goibibo, a B2C online travel aggregator.
MakeMyTrip (MMT) completed a strategic merger with the ibibo Group on January 31, 2017, following a Transaction Agreement dated October 18, 2016, by purchasing a 100% equity stake in the ibibo Group from MIH Internet, an indirect Naspers subsidiary.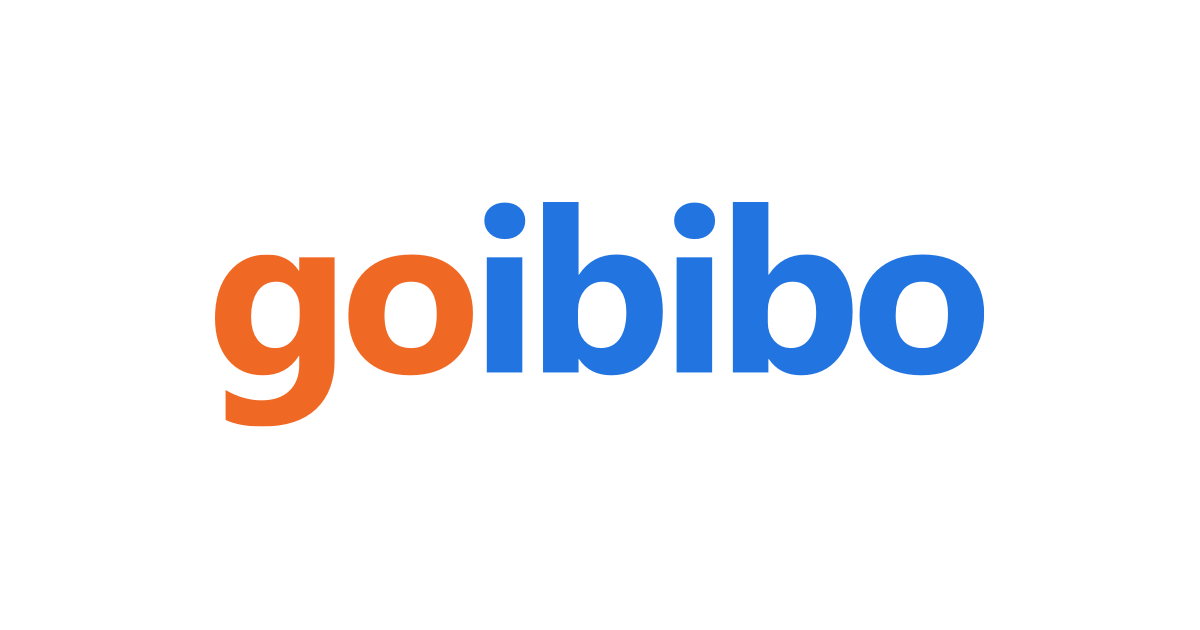 Customers can choose and plan from a variety of options thanks to the app's and website's ease of use. According to them, the best booking experiences include quick searches and bookings, prompt payments, and customer service commitment for refunds and settlements.
7. Expedia
Expedia Group, Inc. is an online travel agency based in the United States that caters to both consumers and small businesses. Expedia.com, Vrbo (previously HomeAway), Hotels.com, Hotwire.com, Orbitz, Travelocity, Trivago, and CarRentals.com are some of the company's websites primarily fare aggregators and travel metasearch engines.
The words "exploration" and "speed" combine to form the word "Expedia," according to Rich Barton, the company's first CEO.
They worked with approximately 80,000 hotels worldwide and received one of the industry's most prestigious awards in 2013, the Award for Leading Online Travel Agency Website.
8. Cleartrip
Cleartrip, formerly Cleartrip Travel Services Private Limited, is an Indian online travel agency based in Bangalore. The company operates a travel aggregator website that allows customers to book flights, train tickets, hotel reservations, and activities in India and the Middle East. Its offices are located in Saudi Arabia, Egypt, the United Arab Emirates, and India.
In 2018, the quick trip won the Excellence in Travel Blogging Award for Company Operated Blog, demonstrating its superiority over the competition.
If you are a frequent traveler looking for an easy way to purchase tickets on the spot, Clear Trip is the best option. The app is compatible with Android and iOS smartphones, and the user interface is straightforward.
9. EaseMyTrip
In 2008, the Pitti brothers (Nishant Pitti, Rikant Pittie, and Prashant Pitti) established Delhi-based Easy Trip Planners Ltd (EaseMyTrip.com). The company is well-known in the Indian travel industry for offering the best travel deals. Customers are drawn to their USP of charging no convenience fees*. They frequently offer specials and discounts on trips, including flights, hotels, buses, taxis, and vacation packages.
It currently has 477 qualified employees who help the company grow. After gaining the trust of over 8.81 million customers, the organization has established a presence in every pin-code through its agent network, offices, and franchisees. It has a sizable B2B network, with 10,477 corporate clients and 52,752 registered travel agent partners (as of September 30 2019). After 11 years in business, the company has offices in major Indian cities such as Noida, Bangalore, Mumbai, and Hyderabad. In addition, it has international offices in Singapore, the United Arab Emirates, and the United Kingdom (subsidiary firms).
10. Ixigo
Ixigo, which began operations in 2007, is one of India's leading travel companies. ixigo was created by Rajnish Kumar and Aloke Bajpai.
They are dedicated to providing the best possible client service. As a result, they linked technology, innovation, and cost-effectiveness. As a result, this app offers fantastic discounts and deals.
They are prepared to handle all of your travel needs, including taxi, train, bus, flight, and hotel reservations, as well as your destination.
Conclusion
The facilities and services they provide to their clients as a one-stop shop form the foundation of India's best travel technology companies ranking. All of these companies have long held the top spots in India's travel industry, demonstrating their worth to customers and setting the bar for the best tourist amenities.
Now is the time to take advantage of the benefits these Travel Tech agencies offer to make an informed decision and plan your trip at your leisure and comfort. Some travelers may prefer the user-friendly interface, while others may prefer the familiarity provided by these travel agencies, but comparing the benefits of one website to another is impossible.
Whether you like it or not, once you connect with these top-selling Travel Tech website companies in India in 2023, you won't have to wait in long lines for reservations or worry about hotel accommodations.
So make wise decisions and have a great time on your trip!

edited and proofread by nikita sharma