Trends
Top 10 Best Upcoming SUVs in India 2023
Top 10 Best Upcoming SUVs in India 2023
The term "SUV" originated in America and was first used to describe large, roomy vehicles that could travel off-road and over rugged terrain. They were targeted at people who want to engage in weekend activities like kayaking and mountain riding.
The phrase is currently used to describe a considerably comprehensive variety of automobiles. Some, like the Ford EcoSport, are incredibly small. Some of them are sizable luxury vehicles, like the Range Rover. Some of them, like the Porsche Cayenne, even handle sports cars.
A few characteristics connect SUVs across this broad spectrum and set them apart from other car types. They all have suspension that raises them above the ground compared to saloons and hatchbacks, most have rather tall bodies, and many have four-wheel drive options.
The Toyota Land Cruiser and the Land Rover Defender are just two examples of off-road-capable SUVs that some manufacturers still produce. However, the big evolution of contemporary SUVs is made with family use and highway driving in mind.
Nowadays, most automakers provide an SUV with a unique twist. You can choose from more economical models like the Suzuki Vitara & Nissan Qashqai, premium SUVs like the BMW X5 or Benz GLA (seen below), and even sports SUVs that can outrun most other vehicles on the road like the Porsche Macan.
For their ability to be recharged and quiet ride, electric SUVs like the Kia e-Niro, Volkswagen ID.4 (above), and Jaguar I-Pace are gaining popularity.
What distinguishes an SUV from a hatchback?
Since an SUV has increased suspension, it is lifted above the ground in comparison to a hatchback. It may be referred like having a "higher ride height" or having "more ground clearance." The extra height provides the room needed to drive across rugged terrain. Additionally, you sit higher than in a subcompact or saloon, giving you an amazing view of the road. Additionally, it could make going in and out simpler. Some individuals prefer the way sitting up high feels.
Additionally, SUVs frequently provide more passenger and cargo room than hatchbacks or sedans because of their amazing, box-like bodywork. While most larger sedans or estates only have five seats, many large SUVs are even provided with seven.
What distinguishes an SUV from a crossover?
Crossover and SUV are important synonyms for one another. Some automakers and people simply prefer the term "crossover." Crossovers differ from SUVs in that they are often a little bit lower and smaller and are even less likely to have four-wheel drive. While classic SUVs are more likely to feature four-wheel drive as default or as an option, many automobiles classified by the name of crossovers don't even come with it.
Why on earth are SUVs so popular?
Over the past twenty years or more, SUVs have gained big popularity. They're incredibly well-liked as family vehicles, and many favor them over conventional options like estate cars and MPVs.
The prevalence of SUVs is due to several factors. When compared to an estate or hatchback of comparable size, they are often more roomy and valuable. They can provide easier access for those with mobility issues and eliminate the need to stoop to buckle up your children in child seats, thanks to their elevated suspension and elevated seating position. Many people enjoy the view from a higher vantage point. In contrast, others want the intimidating appearance of an SUV or even the sense of security that an extensive, bulkier car may provide.
SUVs can come with or without four-wheel drive. Many smaller SUVs only have front wheels, and the four-wheel industry is typically only provided in more expensive models. The majority of larger SUVs come standard with four-wheel drive.
The four wheels 'drive' the car while the car is in four-wheel drive mode. It's helpful while traveling off-road and adds security and comfort when traveling on roads that are slick. The tires are much less prone to lose traction and spin since the engine's power is distributed across four wheels rather than just two.
Here is a list of every SUV that will be available in India in 2023.
1. Jeep Avenger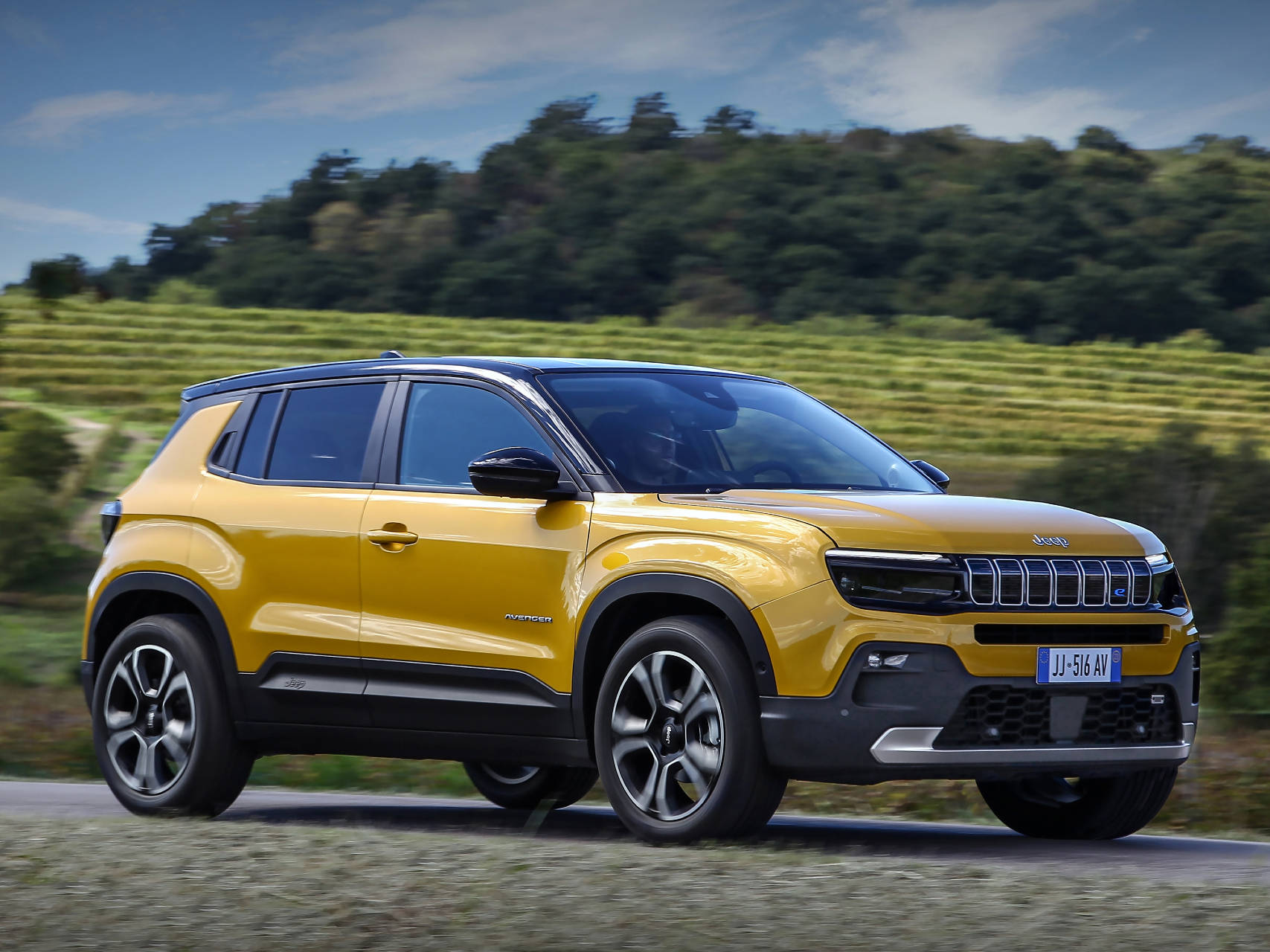 The Jeep Avenger SUV is expected to debut in India in March 2023. The car could be equipped with a 1.2-liter Citroen C3 gasoline engine. Brezza, Magnate, Sonet, Nexon, and other brands will compete with the Jeep Avenger. The Avenger is expected to cost between Rs. 8 lakh and Rs. 12 lakh (ex-showroom).
2. Honda Jimny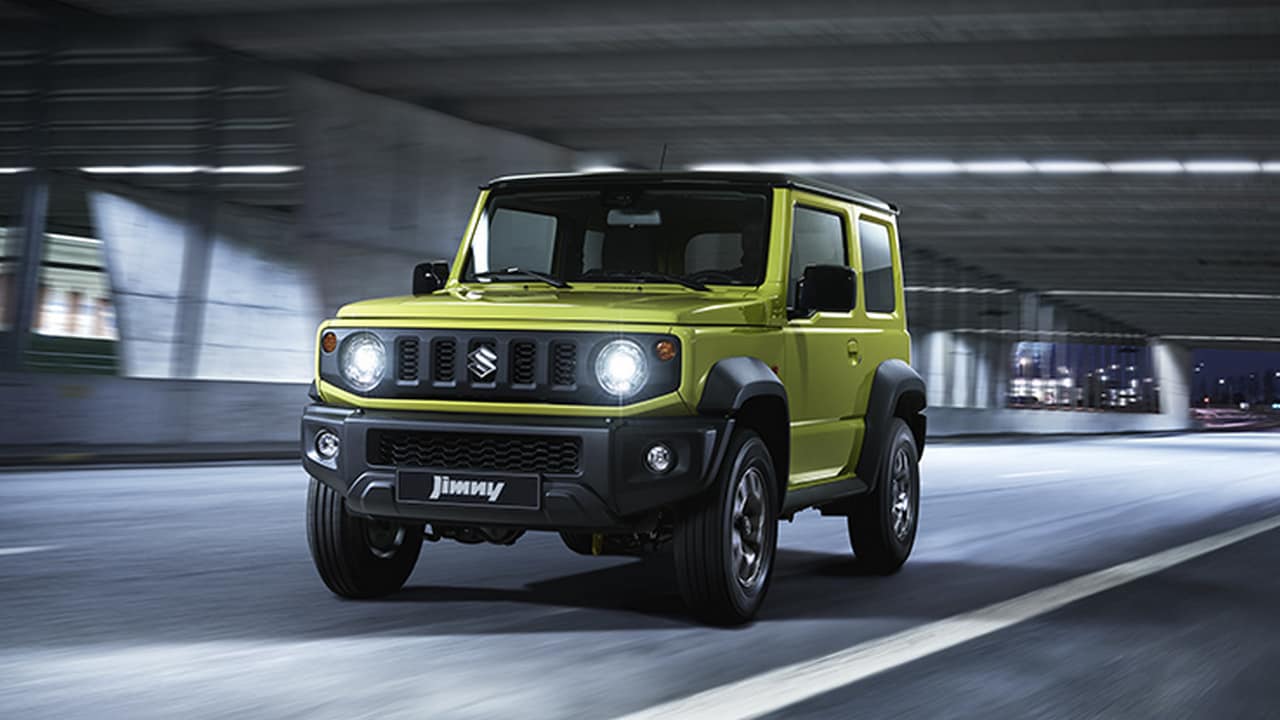 According to rumors, Maruti is developing a five-door Jimny for the Indian market. The car has often been seen in India while being tested. It is expected to debut during the 2023 Auto Expo. Maruti Suzuki has established a standard for its reliable services provided all over India.
It has always been the top option for middle-class Indians. Mahindra Thar will face fierce competition from the SUV Jimny that Maruti Suzuki will introduce. It will be presented in June 2023 and will cost between Rs 7 lakh and Rs 11 lakh. The table displays some crucial details concerning the Car.
It is believed to be propelled by a 1.5 liter, 4-cylinder, K12C petrol engine, which generates 102 BHP and 136 Newton meters of solid torque. According to the manufacturer, the provided motor can be used with both a six-speed automatic torque converter and a manual device with five gears. According to industry experts, Force Gurkha & Mahindra Thar will have no competition from Maruti Suzuki Jimny.
The family-owned Maruti brand wants to convert the 44 markets into Indian cars. Since the Gypsy & Vitara generations, the country's major automaker has not introduced an off-road motor. The Jimny has been hitting the headlines for a while; although being made in India, the SUV hasn't yet been made available for purchase there. The Jimny is likely to be a bargain for all budget-conscious shoppers at a reasonable Rs. 10 lakhs, and it's expected to be available to the general public in the first half of 2022.
It is expected that the K-series 1.5L Petrol engine, found in the Brezza and Ciaz, will power a five-door SUV with 100 horsepower and excellent on- and off-road presence.
3. Redesigned Tata Harrier and Safari
The Harrier and Safari from Tata may have facelift variations. The facelift variations may include a larger touchscreen, ADAS, and a 360-degree camera. Tata could introduce both of these vehicles at the 2023 Auto Expo, similar to Hyundai.
Due to new competitors like the Scorpio N and XUV700, sales of Tata Motors' big boys have been declining. The business plans to recapture its original enchantment with facelifts for the Harrier and Safari, which formerly dominated the mid-size SUV sector. Along with a 2.0L diesel engine sourced from Stellantis, there are rumors of a new petrol engine.
4. Nissan X-Trail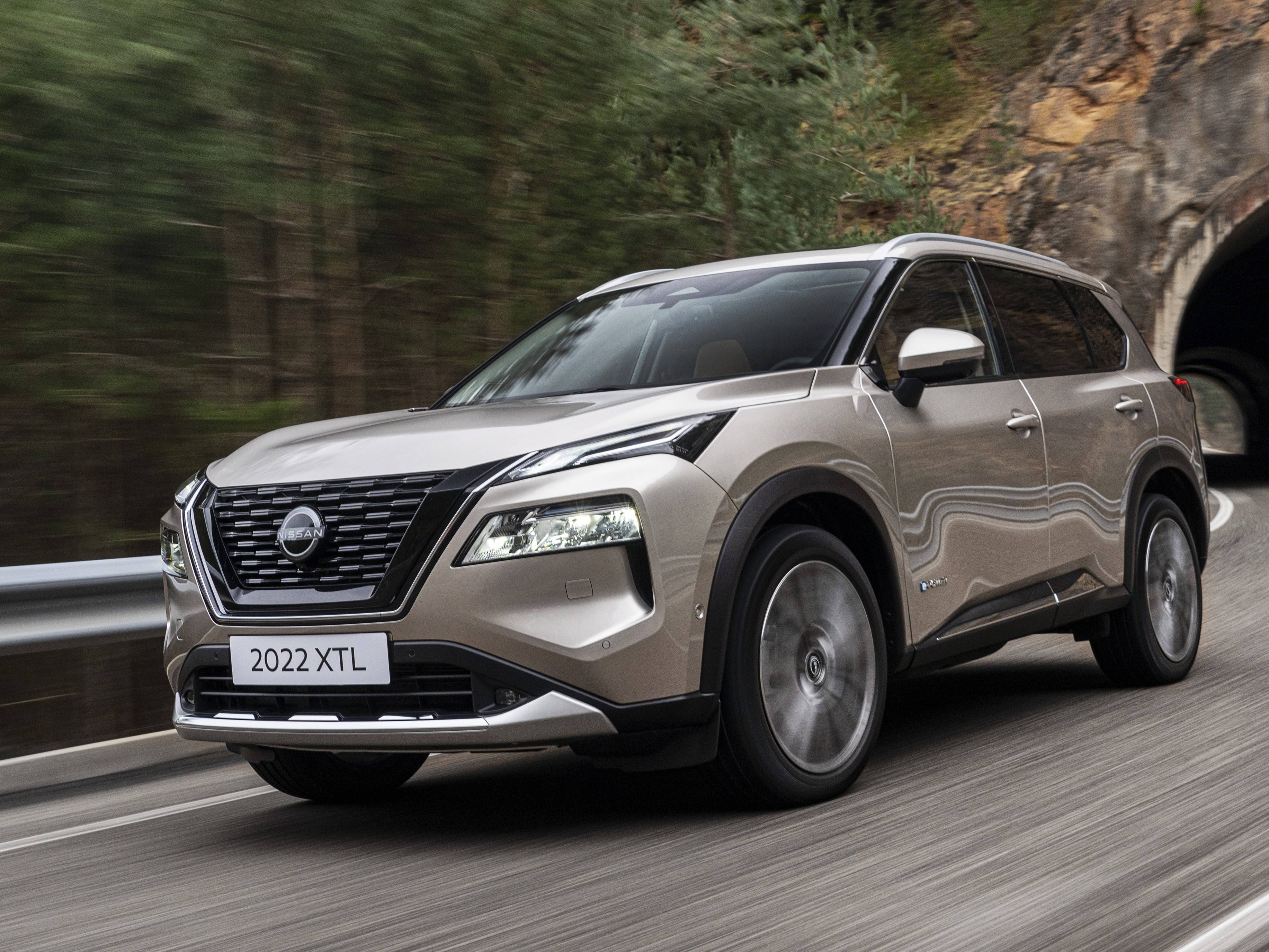 The Nissan X-Trail is renowned for its many amenities and cheeky look. Although the launch date is unknown, this vehicle might be displayed during the 2023 Auto Expo.
Nissan made the announcement after it was observed being tested in India. Along with the Qashqai and Juke, Nissan plans to introduce the X-Trail in the country. By releasing the Koleos and Arkana SUVs, which were seen testing in India sans camouflage, Renault is likely to gain market share.
The Nissan X-Trail will sport a fashionable exterior in addition to a strict, commanding, and powerful presence. The company's experts focused on making the most aerodynamic SUV with the lowest drag coefficient. The front fascia features a distinctive radiator grille with a V-shaped chrome strip on either side and modern headlamps. The side profile has flared wheel arches along with stylish alloy wheels. The width of the Car is covered in body cladding, giving it a butch appearance.
The rear aspect is accented with a roof-mounted diffuser and a gorgeous tail lamp assembly that neatly protrudes into the boot lid. This SUV is anticipated to have 4640 in length, 1820 mm in width, 1710 mm in height, a 2705 mm wheelbase, and 210 mm of ground clearance. Burning Red, Desert Dusk, Storm Blue, Brilliant White, Ivory Pearl, Guns Metallic, and Diamond Black are just a few of the possible color options.
5. Honda HR-V
By the middle of 2023, this five-seat SUV is expected to debut in India. The car will compete against the Kia Seltos, Maruti Brezza, and Hyundai Creta. At the beginning of 2023, Honda will introduce the HR-V in India.
Honda introduced this car to compete fiercely with SUVs like the Grand Vitara from Maruti Suzuki, the Hyundai Creta, and the Kia Altos. In terms of its engine, the manufacturer is putting a 1.5-liter petrol engine under the hood. A respectable-sized touchscreen panel with Android Auto & Apple Carplay is installed in the Car's interior. Climate control and linked car technology will be included.
Images of the Honda HR-V have appeared online, providing a glimpse at the aesthetics and design. The Honda HR-V features the newest design theme from Honda, which was applied to the facelift of the City, and has a prominent grille and dynamic bumper up front. Expect a chrome bumper garnish linking the lighting at the back.
6. MG Hector Facelift
According to reports, the MG Hector Facelift should go on sale by January 2023. The 1.5-liter gasoline engine, 1.5-liter gasoline-hybrid powertrain, and 2.0-liter diesel engine will all be carried by the vehicle. Hector's facelift could cost 25 and 27 lakh rupees (ex-showroom). The debut of the first of them, scheduled for Thursday, June 16, is already just around the horizon. The Hyundai Venue facelift has a Tucson-like appearance; the front and rear fascias have undergone major extensive redesigns, and the inside has undergone major changes.
Along with a new dual-tone color scheme, steering wheel, and feature upgrades, including drive modes and a digital instrument cluster, this also comes with more features. However, the Venue's mechanical specifications won't change, so its 1.5-liter diesel engine and 1.2- and 1.0-liter gasoline engines will continue to operate.
7. Seltos Facelift
The Kia Seltos facelift, which had its international debut in June, is expected to be on sale in India around the middle of 2023. To better compete with rivals, the mid-size SUV has undergone revisions. Speaking of upgrades, it will receive a new exterior in keeping with Kia's new design ethos. Regarding the interior, Kia hasn't given a comprehensive list of amenities.
The revamped SUV is expected to have more contemporary and safety features, like a new curved tablet infotainment system. It is unclear, though, if the ADAS would be included in the model built for India.
The same trio of engines would power the Seltos 2023 Facelift because the destination node: a 114 PS 1.5-litre diesel, and a 140 PS 1.4-litre turbo-petrol.
There are a number of competitors for the Seltos in this fiercely competitive market, some of which are the Creta, Taigun, Astor, Kushaq, and Grand Vitara. Given the extension of the feature list, prices for the sportier Seltos are expected to rise.
8. Force Gurkha (5 door)
The new Force Gurkha-5 door is set to premiere in India, according to spy photos. The SUV is imprinted similarly to the current Gurkha. The same 2.6-liter turbo diesel engine is anticipated to power it. The Mahindra Thar 5-door is in India's much expected upcoming SUV vehicles. Since its release, this Car is in high demand by consumers. Customers of the Mahindra Thar have since demanded a version upgrade. However, the 5-door Mahindra Thar SUV will shortly be released in January 2023. It is anticipated to cost somewhere in the range of Rs 15 lakh. Additionally, its base pricing will be Rs 15 lakh, to be more precise.
If we were to discuss the 2-liter turbo-petrol and 2.2-liter diesel engines in this Car are the same ones. Furthermore, both MT and AT 6-speed gearboxes would be used. Experts predict this SUV design will have automatic climate control and AC back vents. Additionally, it might have a start/stop feature using a push button. In addition, they will provide two front airbags and ISOFIX child seats so that customers may drive more safely. Maruti Suzuki Jimny & Force Gurkha SUVs are some of its rivals.
Gurkha 5-door will soon go on sale and will be the first mainstream 5-door lifestyle off-roader. The identical 2.6L FM CR motor from Mercedes-Benz powers it. When it comes to seating arrangements, Force is inclined to provide many possibilities. Depending on the Cruiser MUV, there are options for 7-, 9-, and even an extensive base with a 13-seater option.
9. Bolero Neo Plus by Mahindra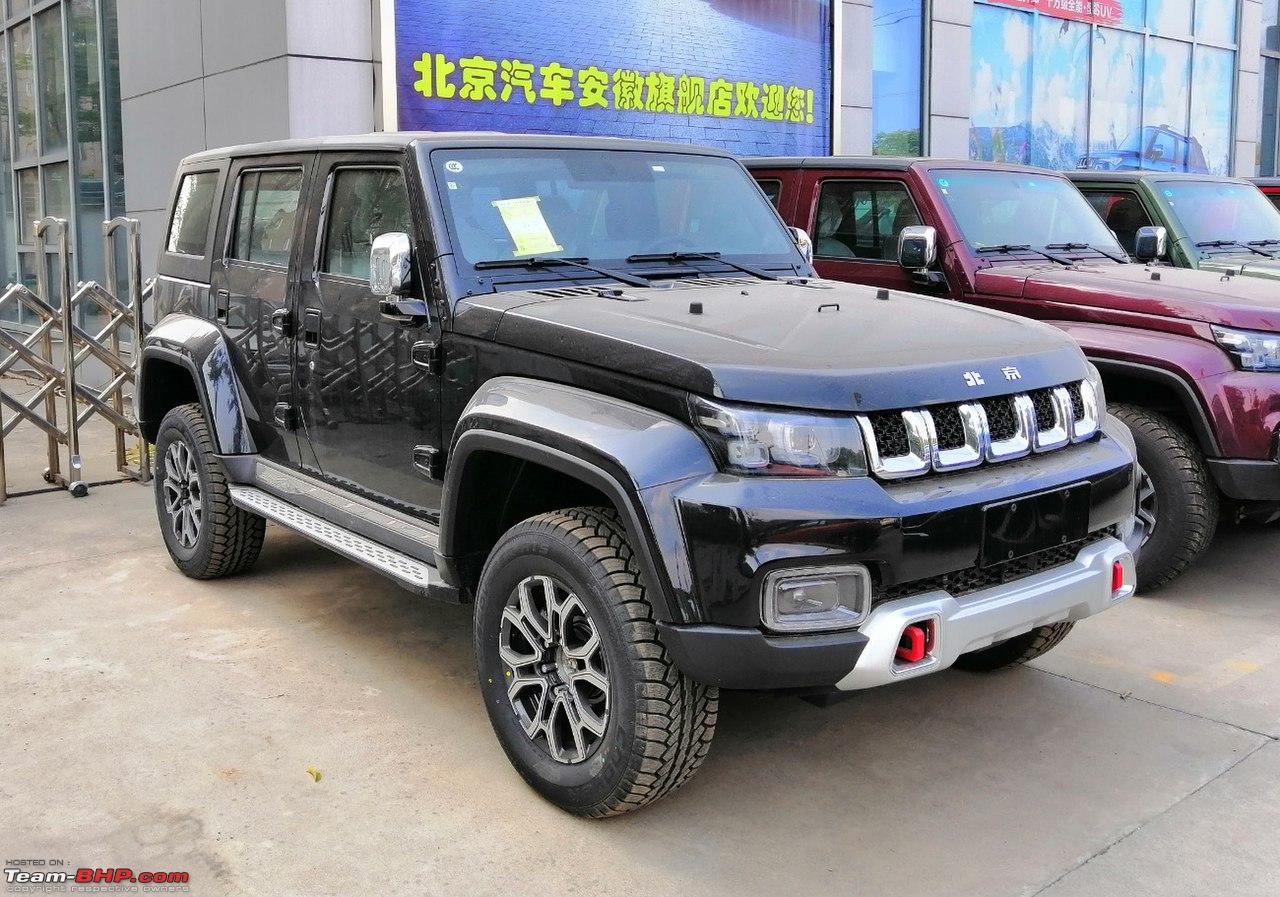 The Mahindra Bolero Neo Plus, which provides more capacity and additional cabin area, maybe a larger version of the current Bolero Neo. The vehicle should accommodate 7-9 passengers. The Mahindra Bolero Neo + is expected to have the same engine choice and drivetrain as the Thar.
Mahindra is expected to revive the TUV300 + as a Bolero Neo Plus that has been updated cosmetically to resemble the Bolero Neo that was released last year. It will be more than 4 meters long and include two seating options: a 7-seat arrangement or an elevated 9-seat layout. Expect the Bolero Neo's dashboard design and functions to be included. The dependable 120hp, a 2.2-liter diesel engine will power the Bolero Neo Plus and get a 5-speed manual transmission.
10. Newest Toyota Fortuner
One SUV that sells the best in India is the Toyota Fortuner. By mid-2023, the company plans to introduce the new Fortuner. It will include all new design features and modernized powertrain choices. Due to its reputation for being driven by celebrities and politicians, the second-generation Fortuner was a market smash. It gives a lot of road appearance and off-roading prowess and is available with petrol and diesel engines. The Fortuner is anticipated to receive a fresh design and feature set with the third-generation model that would match its price.
SUV stands for "Sports Utility Vehicle," In prior years, these vehicles were frequently viewed to be oversized, gas-guzzling goliaths for the road. They've overtaken family vehicles like hatchbacks and estates because the preferred choice in recent years as they've become more widespread in Britain.
There has never been a better moment to be in the marketplace for an SUV because many global automakers have since entered the segment with their models. There are several possibilities, ranging from the well-liked Ford Kuga to the cutting-edge Kia Sportage. You can pick a car that fits your lifestyle because the small, medium and large SUVs have comparable characteristics.
In order to explain the rise in demand for SUVs and to assist you in determining however living the big-car lifestyle is suitable for you, we've chosen our top five advantages of having one.
Due to their larger frames, SUVs feature a level of flexibility that allows you to move major amounts of luggage without having to fold down the back seats, which is the first (and most visible) advantage. They can carry more than a standard hatchback without becoming burdened, which is perfect if you frequently transport heavy loads.
SUVs are perfect for families because the roomy cabin often has enough head and legroom for even the tallest family members to ride comfortably. Smaller families are better suited for crossover SUVs, while bigger SUVs can seat a maximum of seven people.
If that weren't enough, an extensive range of SUVs with different packs or additions increase adaptability even further. One example is roof bars, which make moving a cowl hood or a pair of bicycles simple.
Given their size, SUVs are the safest automobiles on the road and frequently receive high ratings in the stringent crash testing conducted by Euro NCAP. Due to their size and weight, SUVs are typically better suited to withstand the impact of a crash than smaller vehicles, lowering the risk of harm for all occupants. But they're not just good in crashes but even skilled at avoiding them.
SUVs often include a variety of driver-aid technologies that can warn the driver of dangers and lower the risks associated with operating a vehicle. When using larger vehicles, obstructions can be hard to see. Thus equipment like parking sensors or blind spot help comes in helpful. But because of their higher level of equipment, SUVs may cost more than their more affordable counterparts.
Because of the rise in popularity, automakers have improved their knowledge of the average SUV user, which accounts for why new cars consistently deliver amazing fuel economy numbers. Modern SUVs are now well-suited to daily use rather than being solely off-road because of the better efficiency.
Economical internal-combustion engines have been lowering operating expenditure for a while. Still, many people may be shocked to hear that many contemporary SUVs now include hybrid and all-electric engines and transmissions that can maximize how far a tank of gas (or a battery recharge) can take you.
For individuals who value performance over efficiency, there are still a few high-powered SUVs available. Still, for the most part, SUVs are now more environmentally friendly than ever and are the better choice for families.
SUVs' sturdy nature is still not lost in the process, even though their focus has slightly changed to fit their customers' lifestyles. This makes SUVs generally safer than other types of cars, as was already established, and it makes it easier for them to absorb the knocks and bruises of daily life.
SUVs are ideal if you often drive off-road because they can handle rugged terrain better. When camping or going on an adventure, 4×4 systems (specific models optional) lessen the chance of getting bogged in a muddy field and raised ride heights to ensure you won't scrape your bottom on rocks and rough terrain.
Additionally, different packs are available to motivate the durability of your SUV. Storage compartments allow loading up the trunk without worrying about scuffing up the luxurious carpets. At the same time, exterior features like plastic wheel arches help to lessen the damage that thrown-up stones can cause while driving on and off-road.
It's not surprising to see SUVs pulling caravans and trailers because they are some of the best vehicles for doing so, especially in the summer when many people choose to take a staycation. SUVs often have larger, more powerful engines than their smaller counterparts, which gives them more pulling ability.
fuel
This pattern may be seen within the SUV class as a whole, with larger SUVs often providing more comfort when towing heavier loads than smaller crossover SUVs. It's always a good idea to research a car's towing capacity before making a final decision.
The tow bar can be equipped with bike racks as well. You can transport many bicycles or other products for a fun family day out if you combine them with a bike rack that is fitted to the roof bar.
edited and proofread by nikita sharma