GST and demonetization were two bold decisions taken by the Indian government to tackle the issues in the country.
Demonetization was brought in to tackle the issue of black money, while GST was introduced to level out the services and goods across the nation.  
We all remember the demonetization surprise that was unleashed on the Indian citizens and the days of utter chaos and struggle that ensued, wherein many senior citizens were left baffled, not to mention many citizens who lost their lives. 
Similarly, the historical move of implementing GST was to give India a significant indirect tax reform.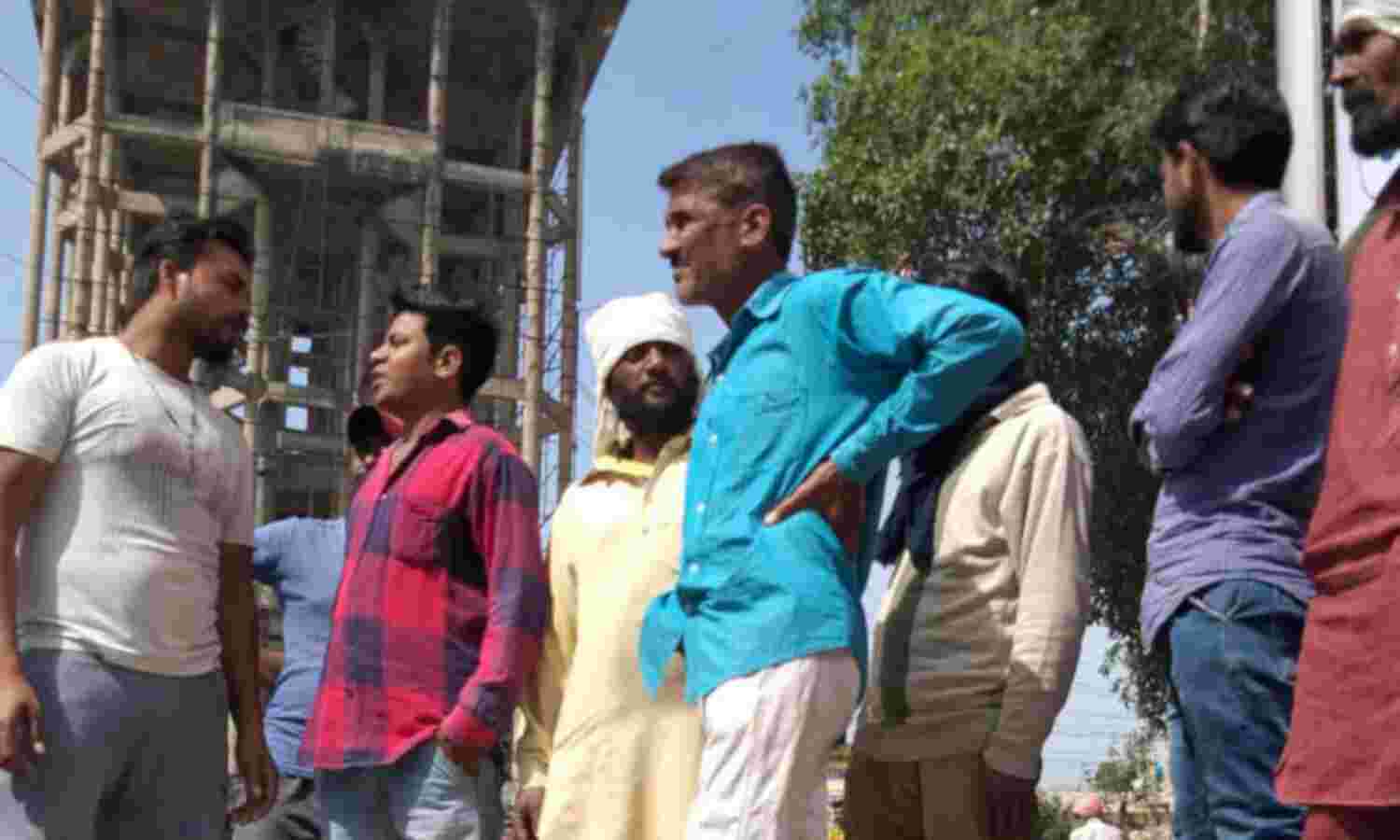 Now that we have briefly touched upon the introduction of Demonetisation and GST, the fact is, and naturally so, the demonetization was met with many non-takers who had launched a singeing attack on the government. 
Many went on to describe the demonetization drive as a 'black day' for both the economy and democracy of the country.
In fact, Manmohan Singh, the former Prime Minister, went on to describe in the parliament that the demonetisation drive was an organized loot and legalized plunder. 
Here are the key highlights of some of the facts that were mentioned
To promote a more undersized cash economy, coercive steps like demonetization are ineffective.

No, where in the world has any nation taken such a drastic step that swept off 86% of the currency.

What has demonetisation achieved in all these years in terms of curbing black money?

The twin's Demonetization and GST together broke the back of small businesses. 

Primarily because of the introduction of both, Chinese imports became more common as small businesses were impacted, which cost Indian jobs. 
In 1st half of 2016-17, India's imports from China stood at Rs 1. 96 lakh crore. In 2017-18 it increased to Rs 2.41 lakh crore. 

In fact, India's imports from China registered a growth of 23 per cent in five years, from $76.4 billion in FY18 to $94.2 billion in FY22. China had a 15.4 per cent share in India's total imports.
Hence, the fact that India's imports from China have risen considerably shows that there is a considerable gap when it comes to small businesses.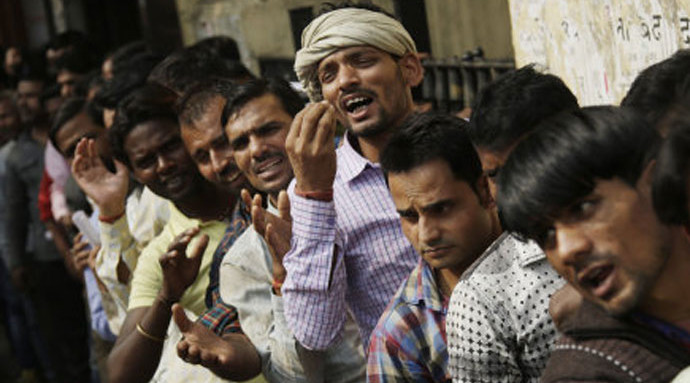 Bad Step
While former PM Manmohan Singh described demonetization as a disastrous step that ruined the country's economy, Union Finance Minister Arun Jaitley termed it a "watershed moment in the history of the Indian economy".
Now that we have explored who said what, we will get into the reality of how things were and are even today. 
Let us look at a typical scene that most of us would have seen early morning while going to work – 
On a regular day and while the middle- class rushes for work, a crowd of daily wage workers wearing soiled clothes assemble, looking for someone to hire them. 
If there is anyone who may look like a prospect out comes the question 
To anyone who approaches them, "Sahab, kuch kaam milega kya?" (Sir, is any work available?).
A few lucky ones and also the ones who have quoted the lowest, as low as Rs. 150 – Rs. 200 for a full day of tough labour work, often without food, are boarded in small trucks and taken to the work site. 
The unlucky ones have lost their money for the day and go back with a defeated looks on their face.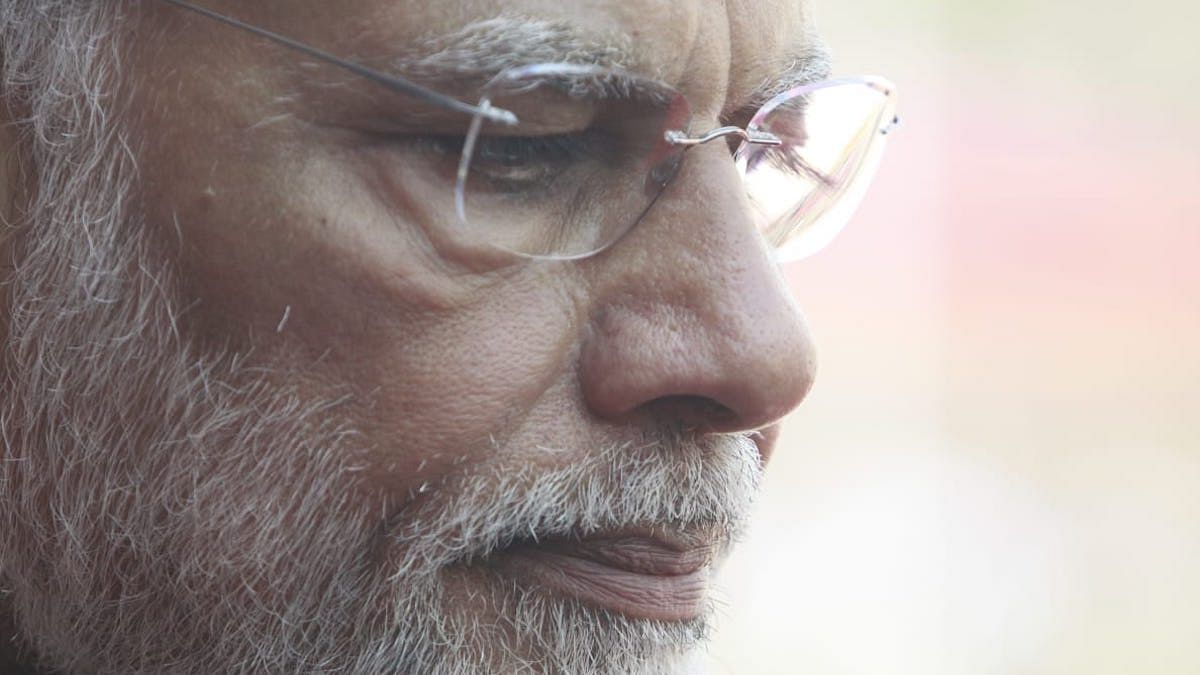 Where does demonetization come in all this?
As many owners of small businesses have pointed out that it has become harder to provide jobs. 
Many have stated that now the norm has become to hire fewer workers – the drop it took as an example – earlier, he employed 50 workers; after demonetisation, he had to let go of 42, meaning only eight workers were kept. 
Further, he cannot afford to pay a worker for a year anymore, as he used to, and has therefore stopped furniture manufacturing and, at present only imports it.
Demonetisation and GST have "broken our strength", according to many small-time business owners like small kirana stores or small-scale furniture making. 
As for them, cash dealing, which is in small amounts, is a necessity, and many have said that as for GST, "the government made it so complicated that we still cannot understand it properly."
The Bad Days That Followed – Informal sector 
While the problems of informal-sector workers and industry owners started after the Narendra Modi government's demonetization programme–which invalidated 86% of India's currency overnight–in November 2016, it was the enactment of the GST in June 2017 that led to distinctive, challenging effects on small- and medium-scale industries, the primary employers of unskilled labour.
The Pandora Box Of Chinese Imports.
The effect was seen in the form of increased sales of Chinese-made goods. As many small-time traders and shop owners pointed out earlier, there was a flurry of seasonal employment during festivals like the diya/candle makers, Crakers, decorations etc.
Local people used to get jobs by making toys and lamps, but those job opportunities are no longer available." A 5% increase in imports and decrease in exports can cost "thousands of jobs".
In fact, according to a survey done by the All India Manufacturers' Organization, the number of jobs declined by a third over four years up to 2018, according to a poll of 34,700 of its 300,000 member units. 
In 2018 alone, 11 million jobs were lost, mainly in the unorganized rural sector, according to data from a consultancy – the Centre for Monitoring Indian Economy.
There are places where unskilled and semi-skilled workers gather to seek contract jobs, and this sector, which absorbs the country's mass of illiterate, semi-educated and qualified-but-jobless people, employs 92% of India's 527 million workforces, according to a 2016 International Labour Organization study based on government data.
Demonetization and GST – The Cause Of Maximum Job Losses. 
Here is an example of one Kailash Sisodia, 45, a daily wage construction worker who has studied up to grade V. 
His hard work shows on his face through his sunken eyes and prematurely wrinkled forehead. However, he is dressed in a red, checked turban and a cheap and torn bright yellow t-shirt. 
Originally from Bhind in the Chambal region of Madhya Pradesh, he moved around 600 km southwest to Indore 10 years ago to find a job. 
He lives with his wife, a cleaner at a garment shop, and his 22-year-old son, a daily-wage worker educated up to grade VIII. 
He dreamed of providing his son with a college education and a nine-to-five office job; however, poverty broke his dream. Every day, including Sundays and holidays, Sisodia has to travel 15 km from his home–a one-room tin shed– in search of a job.
And this is how demonetisation affected him – before the drive, he earned Rs 350 to Rs 400 per day but now gets about Rs 200. "Even if we get a job, the contractor is unable to pay our wages on time," disclosed Sisodia, stating that sometimes he goes a week without work. 
"Earlier, we had the liberty to choose work, he mostly worked at construction sites, but now we have to do anything, from cleaning nullahs (sewers) to crushing stone. We accept anything that comes our way."
This is the reality of what demonetization did, not to Sisodia alone but to thousands like him.
Before Demonetization, Kailash Sisodia worked 25 days a month for Rs 12,000. Now, he works 14 days, and his wife and son must also work to compensate; however, the bitter reality – the family together earns the same amount he once did.
Here is yet another example of how demonetization affected small-scale industries. 
There are 12,727 registered industrial units in seven industrial areas of Indore, including agro-based, textiles, furniture, rubber, metal and snacks factories, which employ about 100,000, according to a 2016-17 industrial profile of the district prepared by the central government, the latest data available.
There are 20 assembly points for informal labour around Indore, a city of 1.98 million. Each labour hub witnesses a gathering of up to 700 workers by 6 am, and they are dressed in the same shabby clothes and carry packed lunches. 
After demonetization, there was a "sharp rise" in the number of people turning up for work at these hubs, according to social workers. 
Most of them either lost their livelihoods in the recent past or have experienced a sharp decline in income after the demonetization drive. 
These were the recurrent scenario, so much so that even today, many are caught in this endless loop, having lost out to income for so many years following the demonetization drive.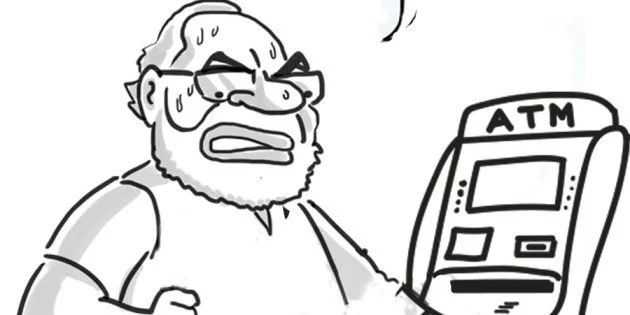 Not Only People But Also The Economy Suffers Following Demonetization
There are countless sorry stories of thousands of small businesses, owners and workers who suffered tremendously. 
Arun Ingale, 43, a labour contractor in the construction industry, said his business collapsed after notebandi, an assessment confirmed by other contractors.
Ingale, who started paying labourers Rs 200 per day, compared to Rs 350-Rs 400 earlier, said builders were willing to pay only half the actual wage, which made it harder to find workers.
"Half my clients had stopped their projects," said Ingale, noting how unhappy he was during these times. 
"Labourers would call me seeking jobs, but I did not have answers for them. The market is so competitive that if I refuse to work at a cheap price, builders hire other contractors who can provide cheap labour."
In addition, labourers would ask for wages in cash, and most of the ATMs in this part of the country are often out of money.
Factory owners mention the effects of demonetization and the GST as reasons they pay lower wages and have fewer jobs.
Small-scale industries are the worst affected, noted Kothari, the president of the Pithampur industries association, quoted earlier.
About 20% of Indore's small-scale factories, which produce readymade garments, namkeen, achar, papad, iron grills used in buildings and others, collapsed.
Small-industry owners still need clarification with GST. The small business ran on cash transactions; they have yet to return on track after demonetization. Thousands of people who work for these industries lost their jobs.
Exactly how many lost jobs is hard to say because no official data track job losses in the country. 
The difficulties in tracking job losses
According to those working for agencies that work for the unemployed to make them aware of their rights and opportunities, said while there is no government data on unemployment still, we could imagine the situation by looking at data from the employment registry.
And that figure doubled over four years to 2018.
From 2016 – 17, the number of educated, jobless youths registered with the Madhya Pradesh government increased 1.7 times to 2019 – from 1.12 million to 3.04 million.
However, many argue that the "actual unemployment number" exceeds official data. As many as 579 people committed suicide in Madhya Pradesh alone due to unemployment in 2015, this as per National Crime Records Bureau data quoted in this 2018 Times of India report. This figure was only 24 in 2006.
Unskilled workers not prepared for the new economy
Construction, food processing, pharma, auto components, plastic and paper products, and textiles are the primary job-providing industries in most semi-urban towns in India. 
Hence, one can only imagine thousands of people that are provided with employment across the board. 
The problem is that despite available jobs in the industrial sector, the workforce does not have the needed skills. 
Also, the trend of large-scale industries generating low employment opportunities is primarily due to high levels of automation and mechanization in the sectors, with demand for only skilled workforce, in lesser numbers, to operate the machines.
And this is a vicious cycle because even if the workforce wants to upgrade and acquire skills to have a better opportunity, they are unable to do so since they do not have the resources needed; thus trapped in the cycle.
Hence, these labourers are hand-to-mouth and cannot spend time learning new things and have ended up doing the same jobs for several years and earning their livelihood. 
So while we have a problem of unemployment at hand, we also have an equally big problem of workforce available but unskilled. 
Conclusion: GST and demonetization were described as game changers in the Indian economy. 
However, in reality, it robbed thousands of their current jobs, and an inability to cope with the situation, many ended their lives and have found no or little coverage in the media.
Thousands are still struggling as opportunities lost from then to the following years have put them in a nasty situation where they cannot get a solution out of the problem even if they want to upskill. 
While demonetization and GST brought havoc in the lives of the lower middle class and the below-income group, both individually and in families.
On the other hand, GST just complicated the situation further and rocked the boat for small shops, businesses and small-scale labour-intensive sectors. 
Even today, demonetization has done little to curb black money, and GST is still a thorn in the side for small, labour-intensive sectors. 
Hence, both demonetization and GST have done more damage to the poor and low-income people on the macro and micro levels than benefited them.