Trends
Top 10 Best VPN In India 2022
Top 10 VPN In India 2022
Due to tightened Restrictions in the nation, VPN technology is becoming increasingly popular, with 45 percent of Internet users using one at least once a month. If you aren't a member of that number, you should consider doing so.
That's because, providing excellent privacy and security for regular browsing, the best VPNs can also allow you to access content that is restricted by your ISP or even the government – all by accessing a server in a foreign nation.
A VPN is one of the most effective and cost-effective ways to avoid ISP (Internet service provider) and government surveillance. Customers may effortlessly access protected information, limited services, regionally barred platforms, and more with a VPN service. If you want to increase your privacy rights, a VPN is the ideal option for you.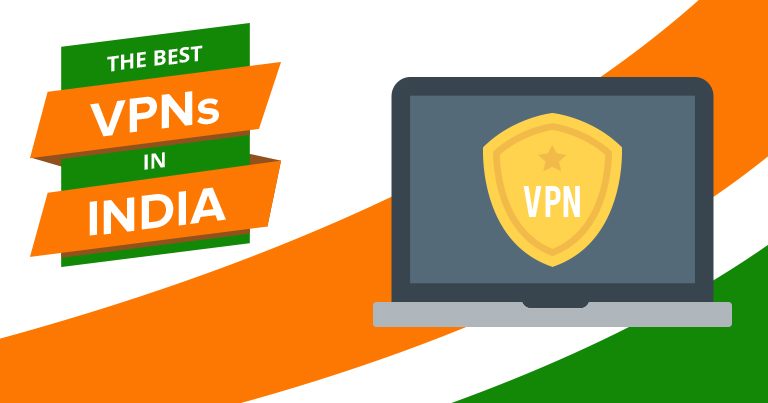 In nations like India, the situation isn't quite as good as it could be regarding Internet freedom. As you can see, the government imposes limits and blocks on a routine basis. Using a Virtual Private Network service is one of the best ways to protect yourself from these problems. A VPN service keeps you safe while also allowing you to access regionally restricted information without difficulty. Simultaneously, it's critical to remember that, even if viewing prohibited sites isn't technically illegal, downloading copyright-protected material could result in police detention or incarceration.
So, in addition to WeChat, TikTok, and PUBG Mobile, your VPN in India will be able to unblock US Netflix, BBC iPlayer, Hulu, Hotstar, and even Amazon Prime, allowing you to view events like the IPL cricket from outside India, as well as TV and movies from elsewhere. That's not terrible for a simple, low-cost app.
Among the most successful and expensive ways to escape ISP (Internet service provider) and government, surveillance is to use a Virtual Private Network. Users may quickly obtain restricted sites, restricted content, local services, geographically restricted platforms, and more with such a VPN service. A VPN is the best solution to increase your digital privacy.
While accessing the Internet openly in India, using a VPN safeguards you from government surveillance. Furthermore, the best VPN allows you to access geo-restricted content at high speeds for a reasonable fee!
What Is A VPN and How Does It Work?
A VPN, or Virtual Private Network, is a type of connection that provides security, privacy, and reliability to both publicly and privately accessible networks like the Internet, broadband, and wifi. More giant corporations and internet enterprises mainly utilize VPNs to protect sensitive data from cyber threats.
The fundamental reason for this is that it replaced the users' IP address with the IP address of the Virtual Network service provider. Virtual Private Network subscribers can obtain an IP address through a city-specific port the company provides. For instance, if you live in New York, you can use a VPN to portray your exact location like Los Angeles, Houston, or any other city accessible through the Vpn provider.
Should we use free VPN Services With Caution?
VPNs have nothing like the rule of being cautious of 'free' goods & services. While some Virtual Private Network Providers will perform admirably, not all will compete with commercial VPNs.
Some Vpn providers claim to be free, yet they nevertheless charge you with something, even if it's not money. For example, specific free Virtual Private Network, such as Hola, sell your information access to other customers. Other free services track which websites you visit to sell your information to marketing firms.
In other words, you may believe that these free Virtual Private Network preserve your online privacy, but your confidentiality is potentially jeopardized much more.
What produces the best VPN for India?
It's critical to sign up for an India Virtual Private Network with solid privacy features if you wish to evade restrictions imposed. A kill switch, split tunneling, and strong encryption are all required. Then check to see if your selected service's streaming sites you want to utilize are unblocking.
If you reside in India and plan to travel overseas, ensure your Virtual Private Network service includes a few Indian servers. If it happens, you'll be able to watch cricket on Hotstar and watch plenty of TVs that you would not even be able to view beyond the nation. There's a lot of disagreement about which VPNs can enable TikTok and other forbidden China apps and whether they operate at all. So, if your chosen service doesn't meet your needs, check for a money-back assurance – that way, if it's not significant enough to be used for you, you'll get a complete return.
1. NordVPN
NordVPN has almost 8 million clients worldwide, making it the most renowned Virtual Private Network. Nevertheless, it operated admirably; we could pirate movies and stream Netflix shows with no lag. We also like that NordVPN's headquarter is in Panama, which is not a member of the Five Eyes, Nine Eyes, or 14 Eyes. NordVPN is an attractive solution for anyone worried about security because the firm can never be required to reveal data legitimately.
2. PrivadoVPN
It pledged to keep your information secret, and it succeeded. Let us go over our favorite and most minor favorite aspects of this free VPN.
Several factors contributed to this provider's placement at the top of the list. PrivadoVPN is compatible with Android, Mac, Windows, iOS, and Android TV. PrivadoVPN also includes a FireStick app, allowing you to use it on various intelligent TVs. Finally, it supports Netflix, which is unusual (and thus a significant benefit) for a free Virtual Private Network service. Torrenting is no problem with PrivadoVPN; we tested downloading numerous different torrents while connected to PrivadoVPN, and the procedure went flawlessly.
Monthly usage limit of 10 GB, PrivadoVPN gives unlimited speeds. You can continue to use PrivadoVPN after you've used up your 10 GB of monthly data. One server at a 1 Mbit rate, but you'll still be safe and anonymous.
It is a free VPN with numerous server locations, including Zurich, Frankfurt, Amsterdam, London, New York, Washington, Chicago, Miami, Montreal, Los Angeles, Mexico City, Paris, and Buenos Aires.
Last but not least, PrivadoVPN Free includes an extra layer of security, and this crucial security element is frequently only available in paid products.
3. Surfshark
Because it focuses on offering a secure and safe provider, Surfshark does have a very snappy and minimalist UI. That's correct, there aren't many frills, and as a result, it's been able to grow its network to over 1,000 servers in a relatively short period.
Despite its infancy (Surfshark launch in late 2018), this provider has succeeded in competing with the big dogs and offers a stress-free service at a cost that several people will appreciate.
Despite its apparent simplicity, Surfshark continues to get all of the essential features of a competent Virtual Private Network service provider. This provides P2P traffic connectivity on practically all of their servers, powerful encryption techniques, and accessibility to multi-region streaming video service media, among other things.
Surfshark, as one of the best VPNs for India, was one of the few that managed to maintain exceptional speeds in what is typically a congested zone. Downstream rates of roughly 80 Mbps were measured using a Latur server.
4. ExpressVPN
ExpressVPN is a well-known Virtual Private Network service with top-notch encryption techniques to help you survive online.
It has military-grade 256-bit AES encryption that encrypts your information so well that cracking this would take billions of years. It also has an automated kill switch (known as Network Lock) that safeguards you even though the VPN goes offline suddenly. It also has a strict no-logs policy.
After studying it, we discovered that ExpressVPN uses security companies to examine its policies regularly. The outcomes are always positive, proving the company's no-logs promises. Furthermore, ExpressVPN's whole system is based on RAM-based servers, which immediately delete your online activity when you exit. You dont have to worry about your private information shared since it can't record.
It is one of the quickest Virtual Private Network on the market, with limitless bandwidth.
Netflix's Virtual Private Network restrictions can't stand ExpressVPN's technology.
Even the greatest VPNs are unable to bypass the restrictions. Disney+, HBO Max, Hulu, and a slew of other prominent video sites were also readily available. While viewing, you won't get trapped on failure screens or experience bothersome slowness.
5. IPVanish
NordVPN is the finest all-around Virtual Private Network for confidentiality customers.
A Virtual Private Network service based in the United States offers excellent value for money and excellent privacy. It includes all of the characteristics you'd anticipate from an Indian Virtual Private Network, such as an automatic kill switch, XOR encrypted servers, and DNS leak protection. One of the principal factors for this Virtual Private Network service's rapid efficiency is its complete control over a significant portion of its network connection.
Unfortunately, Netflix is not available using IPVanish in the United States. IPVanish offers exceptional customer care to Customers in India and is available on all platforms. Finally, IPVanish uses OpenVPN encrypted communications, renowned for its zero-logs policy.
6. CyberGhost 
CyberGhost's clients are simple to use, making it ideal for new Virtual Private Network users. When you first start the app, you'll get a listing of all the nations you can connect to. You can select a location or use the filters to select streaming or torrenting servers. You won't have any trouble selecting the best server to watch your favorite Indian shows.
It's simple to use but a good deal for foreign streaming providers like Hulu, iPlayer, and Netflix. You'll be able to unblock your favorite online streaming, thanks to India's 32 servers. It has AES-256 encryption, which is the best on the market to keep you safe. It also protects against IP and DNS leaks, which implies that no one will access your data.
7. Private Internet Access (PIA)
With 56 servers in India, PIA has one of the fastest-growing server networks, so you'll have no trouble finding an Indian IP address. You can use the Internet without being censored, and the Virtual Private Network protects against IPv6 and DNS leaks. According to tests, it also features an inbuilt adblocker, MACE, which protects you from spam sites and scam efforts. You can protect your information with these robust privacy safeguards, as well as a no-logs practice and an automated stop button, and your accurate geolocation will remain concealed.
Even while accessing wifi Networks, which would be a hacker's sandbox, PIA uses rock-solid authentication to keep your sensitive information private. It adds to your online security by using the WireGuard protocol for secure, high-speed encryption.
8. IPVanish
For privacy-conscious consumers, the best comprehensive Virtual Private Network solution is NordVPN. A VPS service located in the United States provides outstanding value for money and outstanding confidentiality. It has all the capabilities you'd expect from a Virtual Private Network in India, like an auto kill switch, XOR obfuscated servers and DNS leak prevention. One of the chief factors for this Virtual Private Network service's quickest performance is that it holds a massive chunk of its dedicated server.
Unfortunately, IPVanish does not enable users to access Netflix in the United States. The IPVanish app is compatible with all major and provides excellent customer service to customers in India. Last and not least, IPVanish employs OpenVPN encryption, and it's well for its zero-logs policy.
9. Ivacy
Ivacy Virtual Private Network, of course, kept us safe while we were online. Because of its stringent logging policies, nobody could obtain our IP addresses or surfing histories. However, we would anticipate that level of performance from a top-tier Virtual Private Network. We didn't expect how simple it was to use Ivacy Virtual Private Network to view Netflix and other entertainment services. We also had no idea how inexpensive Ivacy Virtual Private Network would've been. We had no issues in general.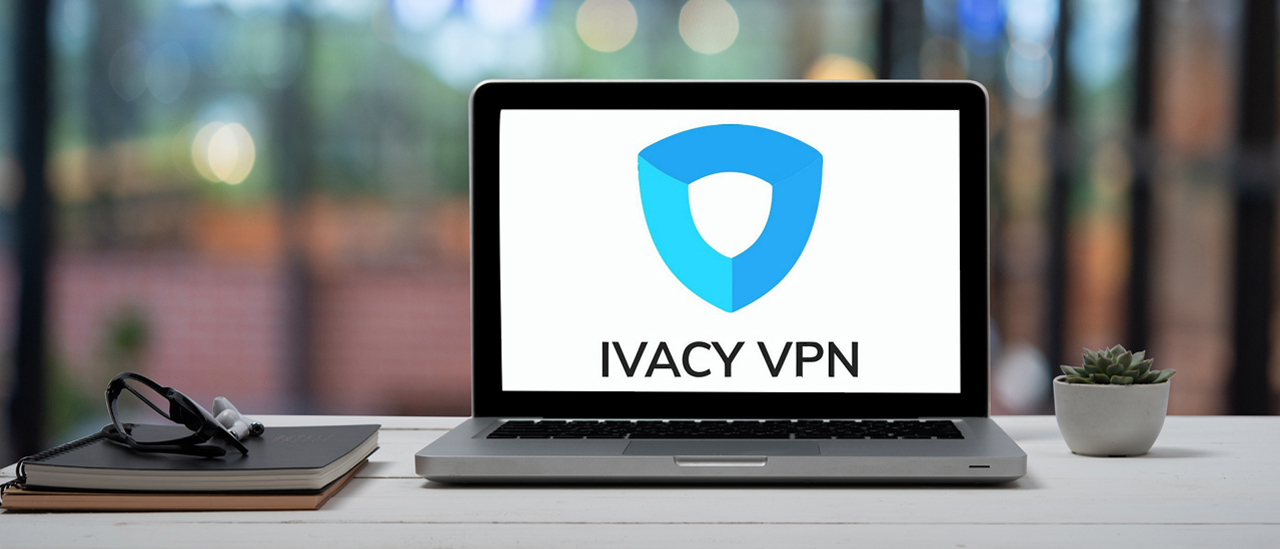 10. Hotspot Shield
With fast bandwidth on both Mac and Windows laptops, Hotspot Shield had us prepared for Netflix-watching sessions. When we utilized Netflix on our Android smartphones, we didn't notice any significant delays or glitches, which were helpful during commuting. Additionally, Hotspot Shield offers a free version for those who don't want to pay for a Virtual Private Network. Still, you'll be confined to a daily data ceiling of 500 MB, which might also make watching movies and TV episodes on Netflix and other online streaming problematic. We chose the monthly plan, which costs $12.99 per month. However, we may have gotten a better deal if we had successfully registered for one or two years.
edited and proofread by nikita sharma