Trends
Top 10 Best CRM In India 2022
Top 10 CRM In India 2022
CRM In India: Staying in touch with delighted customers has become more complex than ever due to the epidemic, and this will undoubtedly continue in the age of hybrid work. As a result, once-familiar business procedures, such as how your sales team communicates with clients, how they communicate with one another, and, most significantly, how your consumers desire to engage with you, have irreversibly altered.
The benefit of a CRM extends beyond simply maintaining a client database for contact tracking. A good CRM keeps track of every encounter your employees have with each customer and allows you to measure those interactions. These could range out from users' first sale to their service record to the subject of discussion they used to have with your local sales agent during their previous lunch. CRMs securely retain this data, allowing you to track, analyze, and surface it as needed.
CRM (Customer relationship management) software is essential for any company looking to improve their client interactions. This program also allows you to track, record, and manage all of your customer interactions on a central server.
Based on their procedure, each company may have various requirements. As a result, you must select the top CRM system that comprehends your company goals and assists you in achieving them. Because there are so many Operational CRM providers in the business, picking the right one can be challenging.
CRM Creatio Creatio CRM is a comprehensive platform for improving marketing, revenue, and client service. It's an end-to-end platform that provides all departments tools and enhances the customer experience. This system has a BPM engine that allows it to change processes quickly, which is one of its strengths. You can also access a 14-day free trial and see how this CRM software adjusts your company.
Digital CRM is a web-based CRM tool that automates most workflow processes in the digital age. With this software solution, you can have unlimited users and records using admin role management. You can also install this software on your webserver, localhost, or on-premises.
This CRM software makes it easy to customize the program to your specific business requirements. One of the main features of this solution is that it is cost-effective and free of hidden fees.
It's not easy to start a successful business. Regardless of the obstacles, you must continue to increase revenue, foster client loyalty, and discover ways to streamline so that you can be more productive. This is when CRM software comes into play. Not just any CRM system, but the very most delicate CRM for small businesses.
Freshsales CRM is a customer relationship management system. Freshsales CRM software includes all of the tools you'll need to improve your sales team. Artificial intelligence is used in this software solution to score leads, phone calls, emails, and activity capture. Additionally, it collects and gathers client experience in a single platform. It acts as a critical server for the organization to access 360 degrees of your customer profile—one of the best CRM systems for customizing your own business needs. Furthermore, automation boosts your team's productivity with the help of automation.
What is Customer Relationship Management (CRM) Software?
It's also known as Customer Relationship Management Software, and it's a collection of tools that help organizations develop great relationships with their customers while also increasing sales, conversions, and revenues. The software enables them to communicate via various channels, including phone conversations, website visits, emails, and social media engagements, to close the gap as quickly as possible.
It also helps you classify clients based on their purchasing habits, expectations, and behaviour. We've compiled a list of the best 10 CRMs in the world for 2022 that will make your life easier and more efficient.
Assume again if you think a good CRM is just for enterprises with unlimited budgets, tech gurus, and sophisticated software ecosystems. Numerous solutions are available that are ideally suited to your specific requirements as a small business. If you have the right system in place, you won't have to spend your days trapped in spreadsheet hell or doing tedious, time-consuming manual operations.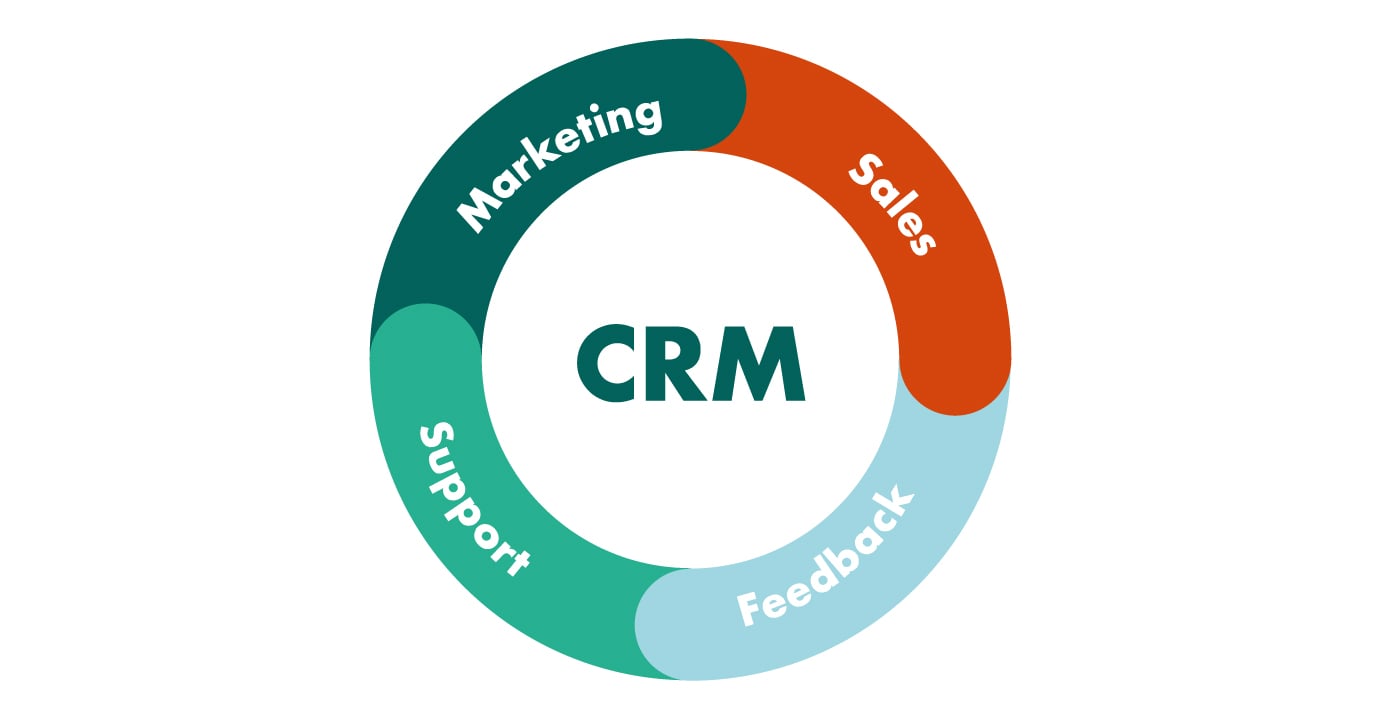 Benefits:
It enables increased cross-functionality and, as a result, increases team collaboration. 

CRM delivers strong efficiency in serving clients and higher employee satisfaction. 

It minimizes cost and manual efforts.
Cons of Not Using a CRM Tool: 
Managing client contacts in an excel spreadsheet becomes extremely tough without a CRM tool.

There is always a battle or the need to switch between multiple tools.

It Significantly increases the amount of manual labor required.

Small-scale businesses are prone to losing track of business arrangements.

Data accessibility is limited, and consumer satisfaction is low.
How Can CRM Software Assist Your Business in Growing?
CRM software is a method or technique for firms to organize and access client information. It allows you to link your numerous divisions, such as marketing, sales, and customer support. You may also use it to create a system that combines notes, actions, and measurements. In addition, each user will have instant access to real-time client information. This would enable organizations to customize their consumer journeys by allowing exceptional cooperation across teams.
CRM Trends of the Future
Consolidation into broader product ecosystems is one of the ongoing trends we see with CRM solutions. Certain companies, such as the venerable Zoho CRM, aren't merely the centrepiece of their ecosystem.
They serve as a model for the rest of the vendor's solutions. For example, Zendesk purchased Base CRM, a well-known standalone solution, and transformed it into Zendesk Sell. This more integrated solution can feed into Zendesk's remarkable array of customer support-driven SMB solutions.

Freshsales CRM, a lightweight and simple SMB-focused CRM solution with extended features are similar. Integrations, process automation, and sales intelligence features are all part of this. Freshsales CRM also integrates well with Freshcaller and Freshdesk, significantly benefiting firms that use those services.
Other CRM platforms, such as Sales Creatio, have improved their user interfaces to allow users to activate specific business processes. Sales Creatio will enable you to switch between Marketing, Sales, and Service, allowing you to use it as a more dynamic control centre for managing different aspects of CRM.
When it comes to CRM solutions, SMBs must think long-term. Start examining which integrations may make sense in the future for growth-stage organizations or enterprises aiming to expand.
CRM In India 2022
1. FreeAgent CRM
A cloud-based Custom CRM system allows businesses to improve their marketing, sales, project management, customer success, and more. It involves putting everything together in one place, making communication across diverse teams much more accessible. It's a versatile and configurable solution with a user-friendly UI that integrates nicely with popular third-party enterprise applications. FreeAgent not only enables you to organize and prioritize your tasks using boards, cards, and lists, but it also maintains a record of your processes, allowing you to enhance your entire company interpretation. It eliminates the aggravation of dealing with customers.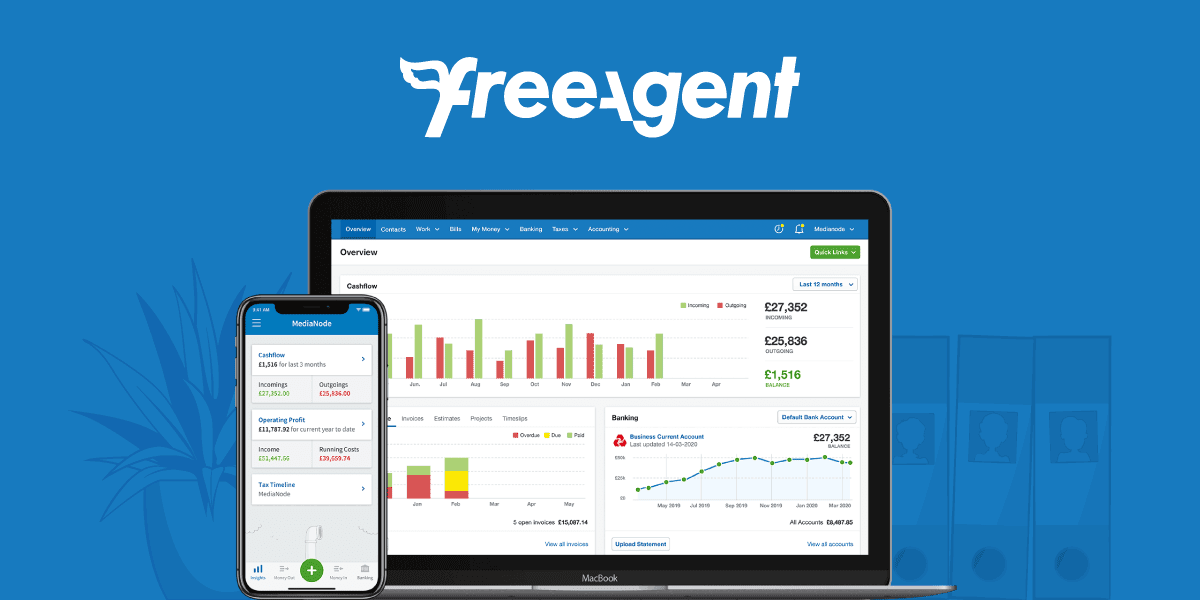 2. Salesforce
Salesforce is the appropriate tool for you to conquer the CRM environment. It's a cloud-based CRM software that made $2.5 billion in sales last year.
Everyone benefits from its vast features and customer service management advantages from small businesses to global conglomerates. Salesforce incorporates some of the best services available, such as Chatter, to make it simple to communicate with potential customers.
Furthermore, it is designed for various types and sizes of mobile devices, including iOS and Android. This tool's characteristics make it suitable for multiple business sizes.
3. HubSpot
HubSpot is perhaps one of the most popular CRM software. HubSpot CRM is a straightforward, easy-to-use CRM tool that's ideal for newbies, solopreneurs, and startups. You can quickly maintain your relationships and current contact activity with the internet CRM for smaller firms.
With HubSpot's simple, visual interface, you can organize your contacts and get an up-to-date picture of your complete sales to funnel. You may categorize your connections by deals won and lost, booked appointments, specified periods, and other criteria. You may even make custom filters to organize your contacts according to your specific requirements.
HubSpot CRM's filtering system makes it simple to slice and dice contacts. This is very useful when working with massive databases of leads.
HubSpot CRM also offers a multitude of capabilities that are available right now. HubSpot CRM includes email scheduling, tasks, deals, ticketing, team email, live chat, and more, in addition to contact management. You can also integrate HubSpot with Gmail or Outlook to automatically log all of your activities. As a result, HubSpot CRM can collect each email as it is sent.
HubSpot is an entirely free customer relationship management tool with no time limit, ideal for small enterprises on a tight budget.
This CRM solution is entirely free, even if you have unlimited users and may save up to 1 million contacts and enterprises.
You'll have to switch to one of HubSpot's subscription plans starting at $50/month if you want more advanced CRM features like calling, contact activity, email tracking notifications, meetings, and conversational bots. Most popular services, such as ActiveCampaign, RingCentral, Constant Contact, Gmail, and others, are integrated with HubSpot CRM.
The main issue with Hubspot is that when your business expands, you may wish to phase it out due to its restricted functionality for larger companies. Another disadvantage of Hubspot is that technical help is only available for a fee. However, the support team for this lead software solution is among the best. Furthermore, many of its expensive services are available for free elsewhere, and several of them aren't as comprehensive as those provided by some of its competitors.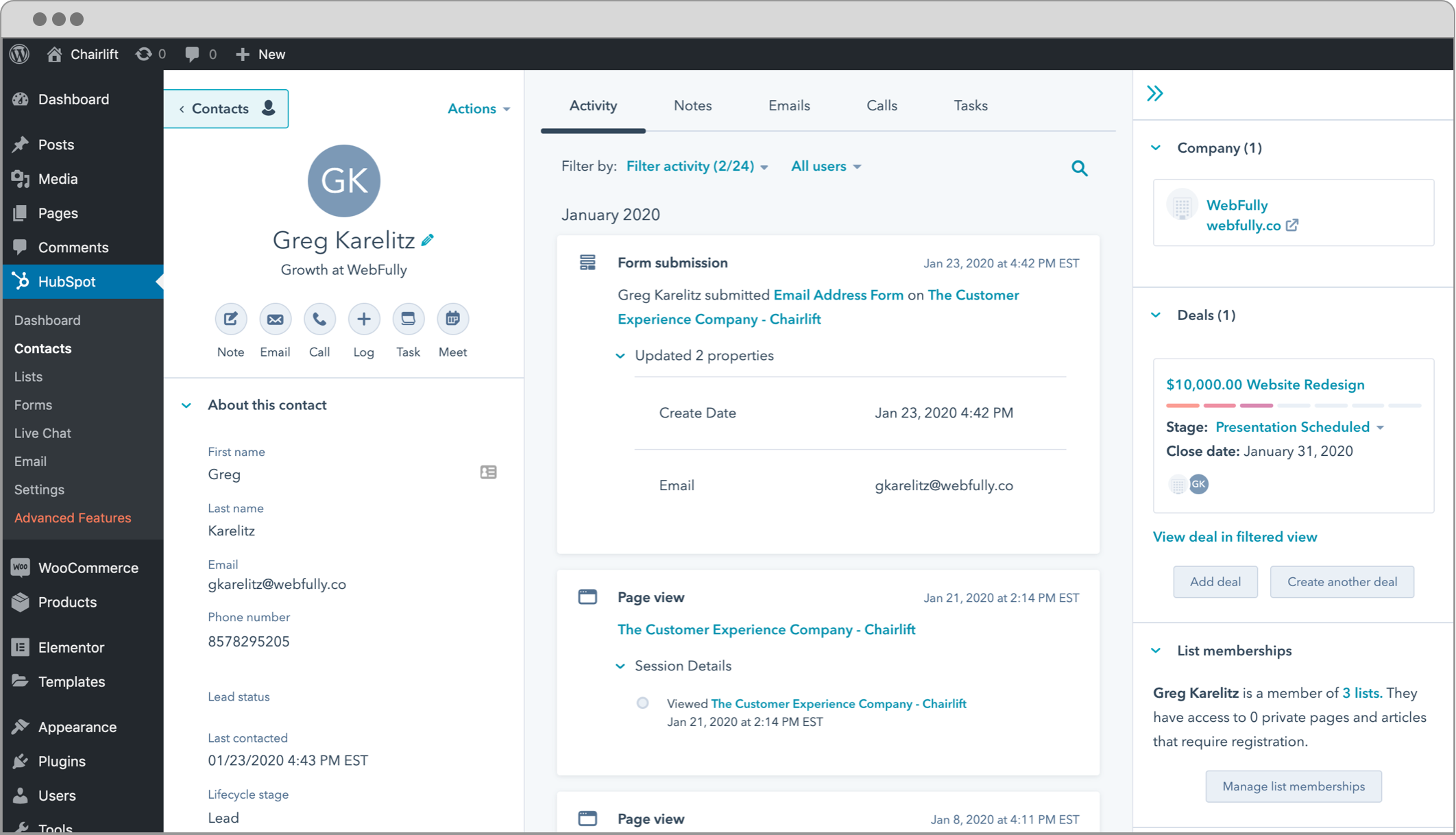 4. monday.com
It allows you to customize how you manage client data, interactions, and processes. It will keep all of the information safe. Through an embedded contact form, you will be able to capture leads online, and leads captured on other forms can likewise be automatically inserted. Monday.com allows you to import information from a variety of sources.
Monday.com has four different pricing options: Enterprise ($49 per month), Pro ($39 per month), Standard ($26 per month), and Basic ($17 per month). These fees are for two users based on an annual billing cycle. The product is available for a free trial.
Features of Monday
 This CRM software allows you to create and modify a dashboard to meet your specific needs for gaining information.

 It will provide you with a clear picture of procedures, sales, and performance, among other things.

 It will enable you to automate time-consuming tasks.

 It provides options for creating automatic reminders, receiving due date notifications, and automatically allocating new tasks to teammates.
5. Oracle NetSuite CRM
Stop struggling to understand what your clients want and use NetSuite CRM to enhance your best CRM system's capabilities. This CRM Solutions for Oracle NetSuite software operates in the cloud and collects essential client data via online surveys and inquiry forms.
6. Freshworks CRM
It is a Freshworks online CRM platform to leverage AI-based lead scoring. Freshsales includes a built-in phone, built-in email, and a search option for the best leads, conversation monitoring, and pipeline sales management, among its online CRM capabilities. This software has a fantastic user interface and is easy to combine with other software. The user may see all of the activity and execute several actions all at the same time.
7. CRM by SendPulse
In the web analytics space, SendPulse is a household name. SendPulse, which caters to email advertisers and social media marketers, has finally introduced a CRM to strengthen the platform.
It's simple to keep track of your client base and sales in progress with SendPulse CRM. It also offers a live notification capability to respond to consumer activities and speed up the deal.
The platform has made significant progress in chatbot development, releasing chatbot builders for the most well-known social media sites and messengers, including a WhatsApp chatbot builder.
8. Constant Contact
Constant Contact is most known for its email marketing service, but it may also be used as a CRM. So, not only can you deliver awesome marketing emails to your subscribers using Constant Contact, but you can also manage all of your contacts.
You may effortlessly upload your current contact lists to Constant Contact and organize them using tags. For example, you can build email list subcategories for "VIP clients," "leads," and "Twitter follower" connections. They also provide segmentation, list cleansing, and email list-building tools, among other services. In addition, Constant Contact works well with various CRM programs. Constant Contact offers a variety of price plans based on the number of email subscribers you have and the services you want to use. These plans range in price from $20 to $335 per month, with a free trial available.
A constant Contact is a fantastic tool for small business owners. It does, however, have its own set of constraints. For example, if you require advanced automation, this may not be the ideal option. Because it doesn't allow you to recognize duplicate persons, you'll have to manually screen them if you want to get rid of them. Aside from that, if you're going to include videos in your emails, you'll need to use a YouTube link. Other video connections aren't supported.
9. Zendesk CRM
Zendesk is a sales CRM software that makes salespeople's duties ten times more accessible in any firm. This integrated application streamlines everyday sales operations, tracks conversions, enhances performance visibility, and streamlines sales pipeline management with the primary goal of deal closure and customer pleasure in mind.
A sales team may conduct many functions from a centralized platform with only a few clicks with Zendesk. Without breaking a sweat, salespeople may organize meetings, make calls, and track deal history. Additionally, the platform's mobile application allows you to access all of the platform's features while on the road, ensuring that your sales department receives the attention it needs even while you're on the go.
10. Zoho CRM
Zoho CRM Software provides you with a 360-degree view of India's whole sales cycle and pipeline. This is for small businesses and provides enterprises with a complete solution for managing sales, customer service, marketing, and inventory management throughout the entire firm in a single business system.
Article Proofread & Published by Gauri Malhotra.