Trends
Top 10 Most Innovative Startups in Ahmedabad 2022
Top 10 Most Innovative Startups in Ahmedabad 2022
Gujarat, a state in India, has developed a reputation for being the next significant centre for business initiatives. It is home to countless Indian millionaires and emerging as an entrepreneurial hotspot. Ahmedabad in Gujarat is the startup capital of the state. Ahmedabad is one of the most important cities in western India, and its textile industry is well-known. Through improvements in the high-tech sector, the city has now begun to demonstrate its genuine entrepreneurial mindset. Ahmedabad, the state's largest city, has seen a significant increase in startup activity. 
Entrepreneurs are flourishing in their chosen sectors of specialisation, thanks to technological improvements and the country's growth-oriented climate for Startups. Following Prime Minister Narendra Modi's 'Make in India' initiative, Ahmedabad is also pursuing the establishment of startups. In recent years, the city has established itself as a startup hotspot. It is made up of several successful startups that offer excellent services or products to their clients. Ahmedabad has undeniably established itself as a premier centre for technology-based startups. It is home to some of the world's most wealthy entrepreneurs. Ahmedabad is also known as the Business City. 
It boasts well-educated and skilled individuals who use their talents to create the most creative startups. Entrepreneurs are successfully executing their work and running their businesses with tremendous success thanks to their talent and the city's welcoming atmosphere for startups. Ahmedabad, Gujarat, is fast becoming a startup hotspot in the country. It ranks 7th in terms of the startup ecosystem's quality score, quantity score, and business score, according to StartupBlink. There are 1729 tech startups in Ahmedabad, according to Tracxn statistics.
Few people are aware that Gujarat was the first state to announce an IT and electronics startup policy, and later the first state to implement a Student Startup and Innovation Policy. As a result, it's easy to see why entrepreneurs are drawn to it. Gujarat is the 'Best Performer' in the DPIIT state-by-state startup rankings, thanks to the regulations and initiatives to support the new ventures. Aside from policies, the state government has proven its support for businesses by hosting events like the Vibrant Gujarat Startup and Technology Summit.
These activities help aspiring entrepreneurs all around the country by providing them with funding, mentoring, and other resources. In 2018, the state had over 5K startups, according to DataLabs by Inc42. From 2016 to 2018, the Gujarat government disbursed a total of $3.2 million to 175 entrepreneurs through its state-backed fund. It has also implemented several policies and programmes to encourage entrepreneurship and boost the startup ecosystem. The policies have been crafted to assist in the formation of over 4K businesses by 2023.
The number of regional startup hubs in the state has increased as a result of the government's progressive efforts. An abundance of highly qualified labour, government backing, including tax incentives, and progressive views toward entrepreneurs are all major factors in Ahmedabad's startup success. Ahmedabad is one of the most important incubator centres in the country as well. Its startups have benefited from the presence of a large number of incubators. The most well-known name in this area is CIIE, which was founded in 2002 by IIMA in collaboration with the Gujarat government and the DST (Department of Science and Technology). 
It claimed to have seeded over a hundred firms, trained over 500 ventures, and mentored over 5K ideas in 2018. Ahmedabad has the best potential to become Gujarat's breakout startup cluster due to its closeness to the state capital, Gandhinagar. According to StartupBlink data, Ahmedabad is ranked 7th in India and 146th internationally for the strength of its local startup ecosystem. According to DataLabs' secondary research, around 56 startups got funding in Ahmedabad from 2014 to the first quarter of 2019, for a total of $417 million. Many enablers have contributed to Ahmedabad's success in the Indian startup ecosystem throughout time.
These are the Most Innovative Startups in Ahmedabad, Gujarat.
1. Lendingkart
Legal Name- Lendingkart Technologies Pvt. Ltd.
Sector- Financial Technology
Products & Services- Financial Services
Founders- Raichand Lunia, Harshvardhan Lunia and Mukul Sachan
Date Of Starting- 2014
Geographical Range- India
Company Stage- Series D
Number of Investors- 29
Key Investors- Kotak Mahindra Bank, Axis Bank, FMO and Mayfield
Funding Rounds- 31
Total Funding Amount- $ 231 Million
Valuation- $ 138 Million
Lendingkart is a fintech online platform that provides entrepreneurs and startups with working capital and company loans. Lendingkart was established in the year 2014. The startup assists micro, small, and medium-sized businesses in obtaining working capital loans to help them run their businesses more smoothly. Lendingkart, based in Ahmedabad, promises to put working capital credit at the fingertips of enterprises. The startup has created digital tools based on big data analysis that helps lenders assess borrowers' creditworthiness and deliver other services. It is an internet lender that specialises in small company financing. 
Lendingkart Finance Limited (previously Aadri Infin Limited) is an India-based non-deposit startup NBFC that specialises in small business lending. Working capital loans, SME loans, company loans for women, and other types of loans are offered by the startup. It offers an app-based platform that is compatible with Android phones and tablets. Instead of evaluating a potential client's credit risk profile based on prior financial statements and income tax returns, Lendingkart focuses on the client's current year cash-flows and business growth. The startup employs over 640 people. Despite having offices in Ahmedabad, Mumbai and Bangalore Lendingkart provides service to customers across India. 
The startups' entire premise is that entrepreneurs in the 35-45 age bracket require short-term working capital loans for their SMEs. The goal is to make capital funds readily available so that entrepreneurs may concentrate on their businesses rather than worrying about cash flow shortages. The entire business module of Lendingkart relies around on making loans available to small and micro businesses digitally, and this process is successfully driven by data and analytics. It provides short-term capital loans to businesses that require them for day-to-day operations. 
'Think cash, think about Lendingkart group.' is Lendingkart's catchphrase, and it perfectly expresses the company's philosophy. The startup aspires to close a large gap in the developing world, where businesses must wait days for payment from former clients. And for those who haven't re-invested their profits, this poses a significant challenge. As a result, Lendingkart was founded to help these businesses because their options are severely limited as traditional banks consider them too dangerous to lend to. Entrepreneurs can focus on their business instead of worrying about cash flow shortages by having access to working capital credit through Lendingkart.
The company wants to change small business lending by making it easier for small businesses to get credit. The startup employs technology and analytics techniques to assess the creditworthiness of small businesses quickly and correctly by evaluating thousands of data points from numerous data sources. Capital Float and Faircent are Lendingkart's main competitors. Lendingkart's profits increased by 118 per cent from INR 19 crore in FY19 to INR 41.9 crore in FY20. Its revenue in FY20 was INR 464 crore, representing a 113 per cent increase. Yes Bank, State Bank of India,  and Fullerton Financial Holdings have all backed the startup. Bertelsmann India Investments, Sistema Asia Capital, and Alteria Capital are among the other investors.
2. Light Microfinance
Legal Name- Light Microfinance Pvt. Ltd.
Sector- Financial Technology
Products & Services- Financial Services
Founder- Deepak Amin
Date Of Starting- 2009
Geographical Range- India
Company Stage- Series A
Number of Investors- 4
Key Investors- Triple Jump, Northern Arc, Nordic Microfinance Initiative and Incofin Investment Management
Funding Rounds- 3
Total Funding Amount- $ 10 Million
Valuation- $ 1.1Billion
Light Microfinance, based in Ahmedabad, Gujarat, offers micro and small finance products and services with gender and poverty-focused initiatives, mostly to impoverished women in rural and peri-urban areas. Light Microfinance is a Reserve Bank of India registered non-banking financing organisation. The startup is one of India's fastest-growing microfinance companies, with operations in Gujarat, Madhya Pradesh and Rajasthan. Light Microfinance aspires to be the world's premier provider of micro and small finance products and services. 
The startup is led by a high-calibre, dedicated staff that is responsible for innovative and efficient capital mobilisation, product development, and technology deployment to provide very dependable, high-touch customer care. The startup was founded in 2009, and by March 2021, it served 2.17 lakh borrowers. It employs over 1400 individuals in 68 different regions.
The startup is based in Ahmedabad and focuses on Gujarat at first, intending to swiftly spread to other Indian states. Light Microfinance provides gender and poverty-focused programme that targets rural and peri-urban areas, with a focus on underprivileged women in particular. Light Microfinance is a private limited business that is registered with the Reserve Bank of India as a Non-Banking Finance Company (NBFC). In FY21, Light's portfolio grew by 30% to Rs 623 crore, with a 0.9 per cent NPA rate.
Nordic Microfinance Initiative (Norwegian), European Impact Investors Incofin (a Belgian enterprise), and Triple Jump have invested $10 million (Rs 75 crore) in the Ahmedabad-based Microfinance startup. This is Triple Jump's first microfinance investment in India. In addition to financial rewards, the three funds follow an investment strategy that aims to have a social or environmental impact. Incofin led the Series-A round of finance. The startups' expansion plans in Rajasthan, Haryana, and Madhya Pradesh would be aided by the investment.
3. MYBYK
Legal Name- Greenpedia Bikeshare Pvt.
Sector- Travel, Cycling and Rental
Products & Services- Micro-mobility Solutions and Bicycle Rental Services
Founder- Arjit Soni
Date Of Starting- 2014
Geographical Range- India
Company Stage- Seed
Number of Investors- 12
Key Investors- Avon Cycles,
Funding Rounds- 3
Total Funding Amount- $ 1.34 Million
Valuation- $ 7.84 Million
Ahmedabad-based startup Mybyk is a subscription-based bicycle rental platform with an app. Customers can rent bicycles for a set length of time to help with first and last-mile connectivity. Customers can also pick up and drop off bicycles at their leisure thanks to the presence of terminals in various areas. MYBYK is a fast-growing bicycle-sharing network based in Ahmedabad, founded in 2014 by Mr Arjit Soni. 
The startup is dedicated to encouraging the use of bicycles and e-bikes, as well as developing the most ecological and inexpensive transportation solutions for Indian city dwellers. The startup provides two services for the B2B model, SmartBYK and Hire. SmartBYK offers businesses a fixed billing cycle for services such as bicycle rental (which includes repairs and maintenance), technology, customer service, and bicycle redistribution. 
The startup uses radio-frequency identification to rent out cycles to clients in Hire (RFID). Bicycle repairs, maintenance, and redistribution are all included in this rental. It is a tech-forward, customer-focused startup that employs IoT and cutting-edge technology to improve operational efficiency and provide a positive customer experience. We are a preferred means of commuting for a large number of people due to its 24×7 availability and ease of replacement. 
As a sustainable cycle-sharing service, MyByk aspires to make urban transportation more accessible, convenient, and affordable, as well as assist individuals in adopting a better lifestyle and ensuring a green future for upcoming generations. To use the service, the user must first download the app and register. When a user exits a BRTS station, they can use the app to unlock the bike from the station. The user can return to the same BRTS station and complete the journey. 
Depending on the plan selected, the rental expenses are automatically debited from the wallet. To meet demand from its B2B Partnerships, it plans to expand its fleet of 4000 bicycles to 10,000. Ahmedabad has seen an increase in the market for bicycles, allowing various businesses, such as MYBYK, to establish themselves. MYBYK was formed on World Environment Day in 2014 and is India's first, largest, and fastest-growing public bike-sharing (PBS) startup. 
It partners with cities to provide first and last-mile connections to public transportation users as a leading player. The startup operates in four states, eight cities, and ten campuses across India, serving over 50K consumers every month and facilitating 3.5L+ rides. Reliance Industries, Adani Shantigram, Baxter, SRF Chemicals, ISRO, and Wonder Cement are among its B2B partners. The startup has also been praised by India's Prime Minister, Mr Narendra Modi, in 2014. 
4. Prescinto
Legal Name- Prescinto Technologies Pvt. Ltd.
Sector- Machine Learning and Artificial Intelligence
Products & Services- Saas Solutions
Founders- Puneet Jaggi, Sanjay Bhasin and Ramadas Menon
Date Of Starting- 2016
Geographical Range- Global
Company Stage- Seed
Number of Investors- 8
Key Investors- Inflection Point Venture, Lets Ventures, Mumbai Angels and Venture catalysts
Funding Rounds- 4
Total Funding Amount- $ 2.8 Million
Valuation- $ 5.3 Million
Prescinto is an artificial intelligence-enabled digital startup that offers software as a service (SaaS) solutions for the solar industry. Prescinto is the brain of a solar plant, providing actionable intelligence for an increasing generation. The startups' AI-powered platform gathers data from your factory, applies data science models to discover causes of underperformance, and offers work orders to the plant team to boost production. The startup claims that its solution boosts a solar plant's generation capacity by over 5%. The AI-powered technology pinpoints the fundamental causes of plant underperformance in real-time, lowering operating and maintenance expenses. 
Prescinto employs a technologically revolutionary concept that does not necessitate a substantial capital investment and meets a vital demand for businesses operating large-scale alternative energy projects. The founding team has a wealth of experience in this field. Prescinto has been deployed over 10,000+ MWs of solar and wind projects in 14 countries, with clients such as  Macquarie, SoftBank Energy, and Radiance Renewables using it to manage their solar and wind assets. It employs artificial intelligence to detect causes of underperformance and recommend changes to boost Clean Energy plant generation by 5 to 7%.
It has raised $3.5 million in a venture round headed by Venture Catalysts. Mumbai Angels, Inflection Point Ventures (IPV), and LetsVenture also participated in the round. The startup plans to use the cash raised to expand internationally, mainly in the United States, as well as to develop intellectual property. The funds will also be used to develop the brain of solar projects using artificial intelligence. The startup is developing technology that will usher in a new era of sustainable energy, not only in India but around the world. The startup believes that having a partner and a helpful investor in IPV will help it achieve its goals much more quickly.
Prescinto claims to have customers including Macquarie (Stride Climate Investments), GMR, Essel Infrastructure, and others who have helped them achieve 3X annual growth and over 9 Giga Watts of solar plants in 14 countries. While solar and wind energy are the cheapest sources of power in many nations, they are not available 24 hours a day, seven days a week. This will change as a result of energy storage. The startup is collaborating with BESS participants to enable the flattening of the Clean Energy curve, which will speed up its transition to renewables.
5. Online PSB Loans
Legal Name- Online PSB Loans ltd.
Sector- Marketplace and Financial Technology
Products & Services- Financial Services, Consumer and Business Loans
Founders- Aviruk Chakraborty and Jinand Shah
Date Of Starting- 2018
Geographical Range- India
Company Stage- Series B
Number of Investors- 14
Key Investors- SIDBI Venture Capital, Bank of Baroda, HDFC and Punjab National Bank
Funding Rounds- 3
Total Funding Amount- $ 6.1 Million
Valuation- $ 10.3 Million
Online PSB Loans Limited is a Fintech startup founded to provide sophisticated technology-based financial solutions and innovations. Online PSB Loans, based in Ahmedabad, is an end-to-end connected, fully integrated digital platform mapped to all MSME, Mudra, and Retail products, allowing for in-principle approvals in as little as 59 minutes at the convenience of borrowers in this diversified and rapidly evolving finance environment. By establishing a complete, scalable, and resilient recommendation system, the platform incorporates sophisticated technologies to automate and digitise the lending operations for borrowers and lenders. 
Along with making it easier for borrowers to get loans, the startup also provides quality information to lenders through a variety of technological interventions, allowing lenders to make faster decisions. It provides a digital and cutting-edge credit marketplace that serves both borrowers, such as enterprises and people, and lenders, such as banks and financial organisations. The startup offers Business Loans as well as Retail Loan products such as Personal Loans, Home Loans, and Auto Loans. Despite the country's extensive banking network, Indian SMEs continue to experience difficulties obtaining funding through traditional banking channels due to complicated loan procedures, time-consuming paperwork, rigid collateral requirements, and sluggish payouts. 
A lender, on the other hand, must spend a significant amount of time and effort gathering data and verifying it before proceeding with the proposal. Using cutting-edge technology, the startup aims to develop an ecosystem that can deliver financial services to both parties involved in a lending transaction. After thorough research of the financial and entrepreneurial ecosystems, Online PSB Loans Limited created the project 'PSB Loans in 59 Minutes' to eliminate time-consuming and tiresome processes and save significant time, energy, and expenses in lending. 
As the name implies, the platform has set a new standard by providing in-principle approval for Business (MSME) Loans, Mudra Loans, Retail (personal, house, and auto) Loans, and Microfinance in 59 minutes from anywhere, at any time, without the need to contact a bank. The system employs advanced algorithms to read and analyse data points from a variety of sources in real-time, including IT returns, Bank Statements, GST data, MCA21, Bureau, and Fraud Database, while also capturing the applicant's fundamental information through smart analytics. Within three months of its launch in November 2018, the startup had become India's largest online lending marketplace. 
Regardless of the type of bank or lending institution, the platform is mapped to all current lending procedures. Currently, the startup has 86,000+ branches connected to it, with over 1,40,000 bankers using it. Since its inception, Online PSB Loans has received a flood of loan applications, with over 3,000 video testimonials from borrowers expressing thanks for prompt assistance and support, a first in the MSME financing category. However, the creators claim that the journey has only just begun. 
It digitised Mudra Loans before COVID, and now it is building a digital lending ecosystem that can manage both lenders' and borrowers' full lifecycles. Whatever the loan product is, the startup is striving to make it possible for bankers to develop it on their platform and for borrowers to apply in an hour or less. The second area in which they are working is tracking the lending process to guarantee that the funds are used for the purpose for which they were borrowed. Finally, by presenting personalised solutions to borrowers long before they search the platform, the lending experience can be accelerated.
6. Let's Recycle
Legal Name- Nepra Resources Management Pvt. Ltd.
Sector- Waste Management
Products & Services- Dry Waste Management Services
Founders- Dhrumin Maheshkumar Patel, Sandeep Patel and Chirag Nathubhai Patel
Date Of Starting- 2012
Geographical Range- India
Company Stage- Series C
Number of Investors- 8
Key Investors- Asha Impact, Aavishkaar Capital and Circulate Capital
Funding Rounds- 7
Total Funding Amount- $ 38.6 Million
Valuation- $ 59.4 Million

Let's Recycle is a dry waste management service provider that gathers, sorts, and distributes dry garbage to authorised recyclers. Let's Recycle, a waste management project launched by Nepra Resource Management Pvt Ltd in Ahmedabad, Gujarat, is India's largest waste management solution. The startup plans to implement environmental solutions that will assist communities and organisations in becoming more sustainable. Let's Recycle has institutionalised the unorganised and unregulated trash management business in India by sourcing rubbish from marginalised waste pickers and maintaining long-term connections through fair and transparent pricing. 
The startup claims to have influenced the lives of over 5000 people at the bottom of the pyramid, and it intends to continue doing so in the future. The startup enables users to request a pickup over the phone. It has enlisted the help of several rubbish pickers who have been trained to recognise the types of waste that are more valuable. Users are charged on a case-by-case basis. Government agencies, hospitality, business and industrial sectors, hospitals, townships, retail sectors, and private residences are all served by the startup. Let's Recycle collects dry waste, sorts it, and sends it to authorised recyclers when a user calls. 
It is India's only waste management company that has established an Enterprise Resource Planning (ERP) system to track and monitor its operations, making the system more reliable and efficient. With their continual efforts, they hope to divert 30000 MT of waste from landfills by 2022, up from 373 MT when they first began operations in 2012. Part of this will be performed by growing the company's footprint into new cities, while the remainder will be accomplished by expanding the portfolio and establishing itself as a one-stop-shop for all waste management solutions. The startup comprises a supply chain that links trash generators, collectors, and recyclers. 
It collects waste for a fee and provides services to businesses, industries, government agencies, hospitals, townships, the hotel and retail industries, and individual households. Let's Recycle, a Nepra Resources Management Pvt. Ltd. project, is India's largest trash management solution. Let's Recycle is a startup that provides dry trash management services.  In 2015, Aavishkaar, a social venture, gave Let's Recycle INR 2 million in finance. At the heart of its operations is an IT platform that has been developed over the last seven years to integrate waste management learning in India. 
The startup is working on a Zero Waste Initiative with the Ahmedabad Municipal Corporation and has also made a previous Gujarat Pollution Control Board event a zero waste to landfill event. It is a waste management and recycling startup that specialises in the collecting, sorting, processing, and recycling of municipal dry waste, including plastic, in the local area. The startup believes that garbage has genuine worth. It provides an integrated, efficient, and scalable waste management solution by integrating a people-centric approach with technology-driven processes and strong infrastructure.
7. Bigspoon
Legal Name- Bigspoon Foods Pvt. Ltd.
Sector- Food Technology, Food and Beverage
Products & Services- Food Delivery Services
Founders- Rohan Bhatt, Kapil Mathrani and Pujan Thakkar
Date Of Starting- 2019
Geographical Range- India
Company Stage- Seed
Number of Investors- Las Olas, Dev X, Lets Venture and Lemonade Capital
Key Investors- 15
Funding Rounds- 5
Total Funding Amount- $ 2.48 Million
Valuation- $ 7.31 Million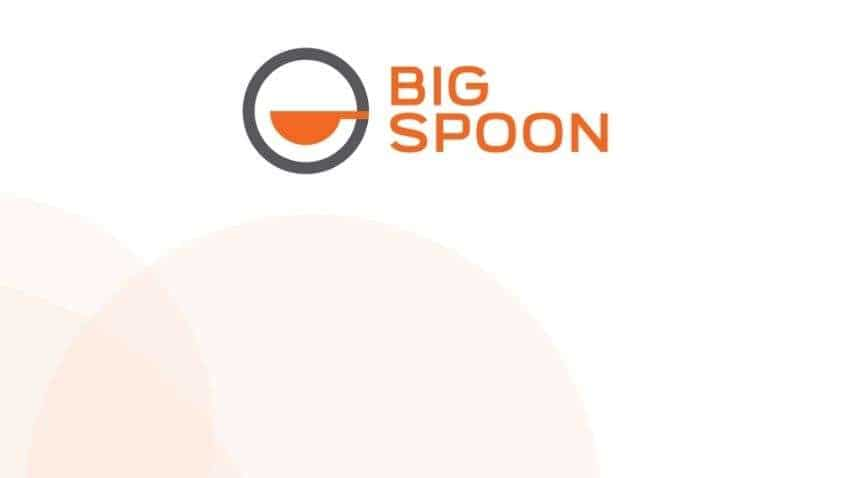 It is an Ahmedabad-based omnichannel multi-brand Cloud kitchen startup that has been operating since September 2019. Its primary focus is on tier-2 areas, to reduce the gap between fine-dining and home-delivery experiences for customers and make great food more accessible to everyone. The startup is on a quest to build Asia's best cloud kitchen startup at scale, founded by INSEAD and WGSHA alumni with leadership experience at GoJek, Uber, and ITC. It offers the first internet-based restaurant serving meals and snacks. It is a multi-brand cloud kitchen that serves a variety of dishes, including North Indian cuisine, Indian thali meals, and more. 
According to Bigspoon, India's food-tech market was worth Rs 289.36 billion in 2019 and is predicted to increase to Rs 1,868.19 billion by 2025, with a compound annual growth rate (CAGR) of over 39 per cent between 2021 and 2025. The startup currently operates four live brands under the Bigspoon umbrella- Makhni Brothers (Authentic North Indian Cuisine), Oven & Grill (American Fast-food), Meals101 (Chinese and Global Meals-for-one), and its newest addition, Thali Central (Thali meals), with locations in 15 cities across Gujarat, Maharashtra, Telangana, Haryana, Punjab, UP, and Rajasthan.
Makhni Brothers is a cloud kitchen that was founded by the startup in Ahmedabad in 2019. The startup offers various services including kitchen operations, logistics management, front office, and marketing departments. Makhni Brothers also hired culinary and food consultants to help them fine-tune their menus and preparations while also lowering the cost of goods sold. Makhni Brothers have its iOS and Android apps, as well as a website and m-website, as well as a tiny call centre for taking orders and providing customer care. For customer retention and loyalty programmes, the apps include virtual cash wallets.
Customers may purchase through Zomato, Swiggy, and Uber Eats, and have their meals delivered within 25 minutes from 9 a.m. to 1 a.m., in addition to the startup's in-house platforms. Makhni Brothers specialise in biryani and other North Indian dishes. At the cloud kitchen, the food is packaged and then optimised for shipment. BigSpoon, an Ahmedabad-based cloud kitchen startup, has raised Rs 15 crore from NB VC (Dubai), Zed Capital, CreedCap Asia, and angel investors such as Bhanu Chopra, Sanjiv Bajaj, and Jatin Aneja in a pre-Series A round. Bigspoon plans to use the funds to expand its business, intending to have 50 locations in 30 cities by the end of the fiscal year. 
In addition, the business will utilise the funds to hire and create new products. Makhni Brothers, Oven & Grill, and Meals 101 are among the company's brands. Users can place orders through a smartphone app or food delivery services such as Ubereats and Swiggy. Bigspoon is a multi-brand and omnichannel cloud kitchen business focused on Tier-II cities, founded in 2019 by Kapil Mathrani and Poojan Thakkar. The startup serves roughly 50,000 diners per month, according to the CEO. With its brands, Brand-as-a-Service and Kitchen-as-a-Service verticals, the startup has established a full-stack solution for cloud kitchens.
8. Invixium
Legal Name- Invixium Access Pvt. Ltd.
Sector- Information Technology
Products & Services- IT Consulting and IT Services 
Founders- Shiraz Kapadia
Date Of Starting- 2012
Geographical Range- Global
Company Stage- Series B
Number of Investors- 8
Key Investors- BDC, Connecticut Innovations, Canadian Imperial Bank of Commerce and Export Development Canada 
Funding Rounds- 6
Total Funding Amount- $ 7.66 Million
Valuation- $ 13.1 Million
Ahmedabad-based Invixium is a startup that makes biometric products for businesses. Multi-factor authentication is supported by the system, which includes fingerprints, cards, and pins. Bluetooth or WIFI can be used to connect the gadgets to a computer. The startup is a manufacturer of fingerprint-based and cloud-based biometric technologies. It sells fingerprint scanners and administration software that is hosted in the cloud. It works with time and attendance systems as well as access control systems.
Invixium is a leading global provider of touchless biometric solutions for access control, workforce management, and visitor screening that include face recognition and temperature sensing. Enterprises and industries benefit from the startups' completely integrated hardware and software solution, which provides relevant insights for better safety, health, security, and productivity. Organizational security and employee wellness are more crucial than ever in these extraordinary times. Invixium has been hard at work building solutions to handle real-world challenges at a rapid pace as governments ease lockdowns and prepare for a return to work. 
IXM TOUCH (a fingerprint-based solution for several applications such as time & attendance monitoring and access management), IXM TITAN (which identifies fingerprint, face, and finger vain), IXM MYCRO, and IXM SENSE 2 are just a few of Invixium's biometric devices. McRock Capital and BDC have invested $4 million in the startup. The startup is leading the way into the new world of access control and workforce management by focusing on touchless biometric solutions that protect the enterprise's safety and security as well as the employees' peace of mind by applying technologies like fever detection. 
Multifactor authentication is supported by the system, which includes fingerprints, cards, and pins. Bluetooth or wifi can be used to connect the gadget to a computer. The programme gives a full assessment and health of your biometric system through straightforward workflows and data-driven dashboards. IXM Time, Health, Link, Convert, and Translate are among the software's innovative capabilities, which are aimed to make organisations' access control and workforce management systems more efficient and productive. 
The startups' laser-like focus on improving the customer experience has led it to spend countless hours perfecting IXM WEB, its enterprise-grade software platform. The executive team at Invixium has over 200 years of experience in the biometric access control business. This wealth of experience is reflected in everything the startup has to offer. The startups' solutions have been used by large corporations and industries in over 60 countries across a wide range of verticals, including government, healthcare, pharmaceuticals, refineries, banking, seaports, mining, and higher education. The products of the startup are made in Canada.
9. Ecolibrium Energy
Legal Name- Ecolibrium Energy Pvt. Ltd.
Sector- Industrial Automation, Electric Power Generation and Transmission
Products & Services- Asset Intelligence Services
Founders- Harit Soni, Chintan Soni and Mansi Soni
Date Of Starting- 2008
Geographical Range- India
Company Stage- Series A
Number of Investors- 11
Key Investors- SIDBI, International Finance Corporation, Syner Leap and Village Capital
Funding Rounds- 8
Total Funding Amount- $ 5.63 Million
Valuation- $ 10.6 Million
Ecolibrium, situated in Ahmedabad, offers Asset Intelligence through its flagship IoT solution SmartSense, which helps businesses become more efficient. SmartSense analyses real-time data to provide actionable insights that improve the availability of vital assets while also increasing operational efficiency. The startup works to create healthier buildings, linked factories, and smarter cities with over 700 installations in over 300 global enterprises. Their work strives to reimagine a future in which every watt matters. The startup offers an energy intelligence platform and customer engagement portal powered by AI and the cloud. Smart Sense is a feature that adds an extra layer via an IEMU device. 
The device features an in-built SIM card that communicates critical data to the consumer's computer, smartphone, or any other internet-enabled device, such as consumption, pilferage, and over-shoot of consumption restrictions. For consumption analytics, it employs a cloud-based data storage strategy. The startup instals sensors in various areas of a factory's production line, and then analyses the data to identify power inefficiencies and recommends solutions to plug them. This Ahmedabad-based startup is targeting industrial companies as well as commercial enterprises like hotels and malls. Infuse Ventures and JLL contributed $2.6 million (16.54 crore) to Ecolibrium Energy.
Ecolibrium Energy began operations in Ahmedabad in 2010, moved into commercial production in 2012, and now has offices in Ludhiana, the National Capital Region, Indore, Raipur, Hyderabad, Chennai, Bengaluru, and Mumbai. Ecolibrium uses smart sensors to collect data on energy consumption at various locations throughout the assembly line. It began by studying electrical usage but has since expanded to include all forms of consumption, including steam, electricity, and gas. The startup is targeting both industrial and commercial businesses, such as hotels and shopping malls. 
In addition, the startup collaborates with larger corporations to forecast and manage energy consumption. The majority of large industries purchase electricity through energy exchanges and power providers. The power from the energy exchange is 1-1.5 rupees per watt cheaper. The startup identifies the customer's location, determines their usage pattern, and advises them on when to buy from the exchange and when to buy from the power supplier. The information is sent to a cloud-based server, where the programme analyses it and makes recommendations.
Ecolibrium, which was incubated at IIM Ahmedabad's Centre for Innovation, Incubation, and Entrepreneurship (CIIE), won the UNFCCC's Lighthouse Activity Awards in the category of Information and Communication Technology last year. The startup's founders had planned to start up earlier, with biofuels and renewable energy in mind. They came up with the notion of creating a Demand Response system that would function in countries with power shortages. Ecolibrium instals sensors at various stages of a factory's assembly line, and its cloud-based software system analyses the data to identify power inefficiencies and suggests solutions. 
Amazon Web Services, JLL Rhino, SAP, Vodafone, Teri Brillio, and Striatum Technologies are among their partners. International Finance Corporation (IFC), Infuse Ventures, IIM Ciie, and are among the startups' investors. When the founders pitched their proposal to CIIE, they were told to build a proof of concept with just one consumer. The startup had also participated in a test project with Torrent Electricity, an Ahmedabad-based power-producing and distribution company. It was incubated and received an initial investment of Rs. 25 lakh.
10. Blu Smart Mobility
Legal Name- Blu Smart Tech Mobility Pvt. Ltd.
Sector- Mobility and Transportation
Products & Services- Electric Cabs and Ride-Sharing Services
Founders- Tushar Garg, Anirudh Arun, Puneet Jaggi and Rishabh Sood
Date Of Starting- 2018
Geographical Range- India
Company Stage- Series A
Number of Investors- 24
Key Investors- Blacksoil, Mayfield, Vista Venture Partners and Mumbai Angels
Funding Rounds- 6
Total Funding Amount- $ 41.8 Million
Valuation- $ 64.2 Million
BluSmart, established in Ahmedabad, is India's first and most popular all-electric ride-hailing service. The startup is on a mission to help urban India transition to a more sustainable model of transportation by providing people with efficient, economical, intelligent, safe, and dependable mobility. They are India's first and largest zero-emission ride-hailing service and platform, intending to make mobility smarter, safer, cleaner, and more sustainable for the future. The platform allows users to book a ride by entering information such as their location, passenger information, and so on. 
Local rides, airport transfers, hourly rentals, and more services are offered by the startup. The startup has grown to become the most popular ride-hailing service and platform in India over the past year, achieving several significant milestones along the way, including becoming the leader in the all-electric ride-hailing space and establishing the largest all-electric fleet and network of fast-charging stations in the region. Electric four-wheeler ride-hailing services are available through the startups' app-based platform. 
It includes features such as real-time tracking, several payment choices, environmentally friendly transportation, and an in-cab sanitiser, among others. It also provides a variety of services, such as Blu Charge, which provides EV charging host services, and more. The startup wants to create a new narrative in the EV mobility space by providing the highest quality service, as evidenced by its app rating, which is the highest among all ride-sharing platforms and thus transforming India's megacities by providing convenient, sustainable, and affordable mobility that benefits consumers, businesses, and society as a whole. 
Their vision is to help revolutionise Indian cities by establishing a holistic and comprehensive electric on-demand mobility platform, with sustainability at the core of its operations. BluSmart is the first and most popular all-electric ride-hailing service startup in India. The startup is on a mission to help urban India transition to a more sustainable mode of transportation by providing people with efficient, economical, intelligent, safe, and dependable mobility. BluSmart claims to have saved roughly 375,000 kg of carbon emissions by completing trips totalling more than 5,000,000 km with 200,000 riders. 
It has already received $3 million in a seed round last year and following this, it expects to add thousands of electric cars and hundreds of charging stations to its all-electric ride-sharing platform in 2022. The startup has raised $7 million (Rs 51 crore) in pre-Series A funding from Inflection Point Ventures, Survam Partners, Mumbai Angels, Venture Catalysts, and Kaplavriksh Fund, among others. It stated in a statement that the funds will be used to increase the number of cars on the platform, install more charging infrastructure improve its technology, and expand its geographic reach. 
According to a corporate release, Okaya has formed a strategic agreement with BluSmart Electric Mobility to deliver well-designed electric vehicle (EV) charging stations for its fleet operations. Okaya Power Group announced that its flagship company OKAYA will supply electric car charging stations to BluSmart Electric Mobility, one of India's largest 100% electric fleet operators. BluSmart is a young Indian company led by extraordinarily intelligent founders. It has a lot of promise to improve the Indian market for electric vehicles.
Conclusion
Ahmedabad is the capital of Gujarat and one of India's most well-known cities. We all know that Gujarat, as well as Ahmadabad, is known for its business prowess around the world. It is a place where you will find several exceptional entrepreneurs that have achieved business success. The number of startups in Ahmedabad, a dynamic city, is steadily increasing. 
With the digital world expanding these days, startups have been much more innovative in their offerings and have used vibrant tactics to reach out to their target audience. Ahmedabad, the most populous city in Gujarat, is unquestionably one of the most sought-after locations for launching a business. There are notable successful startups in Ahemadabad that were formed by some of the best entrepreneurs in the city who came up with unique concepts, implemented them flawlessly, and received finance from top firms.
edited and proofread by nikita sharma