Trends
Top 10 Promising & Scalable Startups In Jaipur
Top 10 Promising & Scalable Startups In Jaipur
An emerging startup hub is growing in popularity in Rajasthan, a popular tourist destination. Rajasthan is home to more than 750 startups, and the number is growing as a result of initiatives by the state government and many other factors.
State officials envision creating an innovative startup environment in the region. As a result, the region has seen the emergence of quality startups, including MyTeam11, an online fantasy-gaming platform with more than 15 million users.
As one of India's most vibrant startup hubs, Jaipur attracts startups across industries. Pink city has many startups that prove that they can develop the country in many ways. From the perspective of sectors, the city has a variety of companies involved in areas ranging from tech to esports to online business to cleantech.
In India, where Bengaluru is the silicon valley, Gurugram is the space for unicorns, and Mumbai is the financial capital, you think of fantasy gaming, electric vehicles, and eCommerce companies. 
Due to its proximity to Delhi and a unique mix of urban and semi-urban infrastructure, Jaipur, the pink city of India, is becoming an important startup hub in the country.
Many innovative companies are based in the city across sectors such as technology, e-sports, e-commerce, and cleantech.
What does startup mean?
Startups are businesses that are in the early stages of development. Usually, when people think of startups and businesses, they draw parallels, but in reality, there are a lot of differences between them. Therefore, we need to clarify what startups are first. An entrepreneur starts a new business to create something innovative and distinctive.
Market research leads to the company's development of a new product or service. This produces products or services that have not been released yet but are in demand by customers. This startup is to earn more revenue in a short period. Getting popular and becoming successful are the startup's main goals.
Nowadays, startups are becoming increasingly popular because the most educated people engage with them. They create startups in the fields they are interested in. As a startup has a shortage of funding, the most important thing is raising funds. The startup has to raise funds from other sources, including capital investment, friends, and family. The startup is a center of the "make in India" program run by the Indian government. The startup gives its authorities or some part of the exchange of funds. In addition to providing employment opportunities, startups are critical to the economy's growth. In entrepreneurship founded the startup.
Rajasthan's entrepreneurial ecosystem has been provided by India's largest startup incubator incubation hub in Jaipur, with 700 seats. Building Bhamashah Techno Hub, a 7-story building built in 15.3 months with a total investment of approximately Rs 72 crore, startups will have free access to its plug-and-play workstations, gym, cafeteria, conference facilities, tinkering labs, etc.
Announcing the opening of the tech hub here, Chief Minister Vasundhara Raje said that Rajasthan is becoming a leader in the country by making use of the technology hub and making it a common platform for startups, accelerators, investors, and VCs.
To promote entrepreneurship in the region and develop entrepreneurial talent, the state government has created a Rs 500 crore fund. According to a state government official, over 1000 startups have signed up for the program.
In addition to being a unique landmark in the country, the Bhamashah Techno Hub is probably to force other region to take the promotion of entrepreneurship seriously. Rajasthan has capitalized on the rise of startups by setting up an ecosystem to provide them with state-of-the-art infrastructure, financial incentives, landholding, mentorship, and funding facilitation, just as they are starting to gain national and international attention. Unfortunately, it is common for good government initiatives to lose their luster over time. If there is a regime change in the region, this project will hopefully not suffer the same fate.
Top government officials contend that the two towers are fundamentally different, not just in size but also in design.
In contrast to T-Hub's incubation center in Hyderabad, which charges fees for various services, the incubation center will not charge startup companies or entrepreneurs. Akhil Arora, principal secretary region IT and communication department, explains that it is bigger than the biggest THUB in India.
In 2015, Rajasthan introduced a startup policy offering various incentives to youth interested in entrepreneurship. As a result, Rajasthan is now a well-known destination to give youth opportunities for entrepreneurship and innovation.
The Indian youth have been captivated by a new concept and attracted by it in the last decade. Startup (pardon the sarcasm) is the name of the game. The government launched a national scheme called 'Startup India' after it realized the potential of these startups in India's small towns. Taking a cue from the Gujarat government, the Rajasthan government developed schemes to aid startup companies. In Jaipur, since it was the capital, the schemes were most successful and established several startups. 
Rajasthan's vision to promote entrepreneurship extends from facilitating student communities to providing all necessary infrastructure, funding, ecosystem, handholding, and helping entrepreneurs identify investors and mentors. The startup scene in Bangalore is thriving, but most ventures in that city are of one kind, while in Rajasthan, the ideas and innovations cover a wide range. He had flown in from Gurgaon to attend the event, said Prajakt Raut, co-founder of Applyifi.
Recent years have seen governments encouraging entrepreneurship since it relieves them from the responsibilities of creating jobs. In addition to creating jobs for themselves, youth who choose entrepreneurship create jobs for others.
Private incubators are aplenty in our country, but state governments have started taking it more seriously in recent years. Incubation centers and startup policies have already been rolled out in Gujarat, Telangana, and Kerala. According to Chintan Bakshi, CEO of Startup Oasis, Punjab and Madhya Pradesh are also setting up similar hubs in their region.
Former CEO of Infosys, TV Mohandas Pai, a chief minister's advisory panel member and the brain behind the hub, praised the government's social welfare initiative, saying that Rajasthan was the only region in the country that had implemented Bhamashah before using Aadhaar nationwide. "Rajasthan had introduced Bhamashah well before the national Aadhaar system," Pai noted.
How do startups and businesses differ?
People consider startup and business the same, but that is not the case at all. This article aims to clarify any confusion regarding startup and business. Startups and companies are vastly different in their initial stages and end goals. Startups come up with fresh ideas and want to develop exclusive products or services that have never existed before. In contrast, established companies develop products or services that are already gaining market share.
A startup differs from a business in many aspects as well, including:
The risk factor – It is a fact that chances are present everywhere, but their level varies. There will be more risks related to startup companies as they are now on the market and  producing new products, increasing the likelihood of failure. Businesses will have fewer risks as they follow traditional methods to deliver goods and services, resulting in less failure rates.

Startups are primarily motivated by growth. The company is a growth-oriented organization that aims for success and wants to generate more profit rather than stability in the market. Businesses focus on staying in the market for a long time.

A startup will follow an unstable and repeatable business model as it will change its business model until it succeeds in the marketplace. Meanwhile, a business will follow the traditional business model that has not changed for many decades.

The business receives funds from bank loans, venture capitalists, etc., in return for its shares, whereas startups receive funds from other sources like family, friends, other capitalists, etc.
DealShare
Mr. Vineet Rao, Mr. Sourjyendu Medda, Mr. Sankar Bora, and Mr. Rajat Shikhar founded DealShare in 2018. As eCommerce players like Amazon and Flipkart engage in a discount war, Dealshare has a unique group-buying discount offering. Buyers can secure bulk discounts by forming a group and ordering in bulk.
DealShare offers a wide range of products related to the kitchen, including snacks, tableware, groceries, fruits & vegetables, home décor, personal care, kitchen tools, and serveware.
The startup aims to reach new Internet users in Tier-II cities in the mid-income bracket. Matrix Partners, Tiger Global Management, Alteria Capital, Z3Partners, Westbridge Capital, and DST Global, have invested $288.7 million in the business.
WestBridge Capital led DealShare's Series C funding round, raising $21 million in December 2020. Besides Alpha Wave Incubation, this round also featured existing investors Matrix Partners India, Omidyar Network India, Falcon Edge Capital, and Z3Partners. In addition, the round of funding also included independent investors.
The company wants to expand to new locations, enter deeper into current markets, expand operations, create local sourcing networks, and strengthen its technology platform across business verticals as part of the new growth phase.
Company Overview
| | |
| --- | --- |
| Legal Name | DealShare |
| Industries  | Online marketplace |
| Founder(s) | Vineet Rao, Sourjyendu Medda, Sankar Bora, and Rajat Shikhar |
| Founded Date | 2018 |
| Total Funding Amount | $130m |
| Investors | Abu Dhabi Investment Authority, Twenty Nine Capital Partners, DF International Partners, DST Global, etc |
eShiksa
Pravin Sharma is the founder of the startup eShiksha, which is popular in Jaipur. His business is in education and training. The main purpose of this website is to make management easy for educational institutions and provide them with great facilities. This website offers administrative and academic activities, accounting activities, and more. Students and parents can communicate through this platform. Students can access and view online payments and academic reports through this startup. For further support, you can call +91 7413048222 or +91 9119123131 or send an email to [email protected] or [email protected].
Company Overview
| | |
| --- | --- |
| Legal Name | Eshiksa Technology Services Private Limited |
| Industries  | Information Technology and Services |
| Founder(s) | Pravin Sharma |
| Founded Date | 2013 |
| Total Funding Amount | NA |
| Investors | NA |
CarDekho
Founder- Amit Jain
Industry- Application Software
In 2008, CarDekho was established. CarDekho assists people in finding the ideal car for them. CarDekho provides rich automotive content such as expert evaluations, complete specs, prices, comparisons, videos, and photographs of all automobile brands and models available in India on its website and app. CarDekho has partnered with many automakers, over 4000 automobile dealers, and many financial institutions to make vehicle purchases easier.
With the launch of Zigwheels.ph, Zigwheels.my, and Oto.com, the company has expanded into Southeast Asia. Zigwheels also has a presence in the United Arab Emirates. 
To date, CarDekho has received $262.5 million in investment. Google Capital, Times Internet, Tybourne Capital, Sequoia Capital, Hillhouse Capital, HDFC Bank, and Ratan Tata Newspapers are among its investors.
Company Overview
| | |
| --- | --- |
| Legal Name | CarDekho |
| Industries  | Automotive website |
| Founder(s) | Amit Jain, Anurag Jain |
| Founded Date | 2008 |
| Total Funding Amount | $247.5M |
| Investors | 14 investors |
Street Jumper
Ravi Poddar and Tarin Poddar founded Street Jumper in 2014, a successful startup in Jaipur. Later, in 2016, Mumbai-based entrepreneur Sandip Modi took over the startup. We are a logistics startup that caters to people in the city to send or purchase anything wherever they want it to the town. They can easily move local goods throughout the city with the help of this startup. In addition, people gain access to the best delivery services provided by verified jumpers through this platform.
The company was incorporated on 25 September 2006 as a Non-Government company. Listed as a company limited by guarantee, it is a private unlisted company. There are Rs 5.0 lakhs in authorized capital and Rs 1.0 lakhs in paid-up capital or 20.0%. Last year's annual general meeting (AGM) for Street Jumper Technologies Private Limited occurred on 30 September 2017. MCA (Ministry of Corporate Affairs) reports that the company's last financial update was made on 31 March 2017.
SANDIP GAURI SHANKAR MODI and NEERAJ JAIN are the current board members and directors of Street Jumper Technologies Private Limited, a major player in the Business Services industry since 16 years ago. Jaipur (Rajasthan) Registrar Office is the company's registered address. JAIPUR JL N MARGA, JAIPUR RJ 302017 IN is the registered address of Street Jumper Technologies Private Limited. 
Company Overview
| | |
| --- | --- |
| Legal Name | Street Jumper |
| Industries  | Transportation company |
| Founder(s) | Abhishek Chadha, Tarin Poddar |
| Founded Date | 01/09/2014 |
| Total Funding Amount | NA |
| Investors | NA |
CarDekho
Anurag Jain and Amit Jain, original partners of GirnarSoft, own CarDekho. Almost everything concerning cars is available on CarDekho, a web-based platform.
App and official site of both applications feature extensive auto content, including but not limited to ratings, nitty-gritty specifications and prices of vehicles, evaluations of cars, as well as images and videos of many vehicle brands and models available in India.
With CarDekho, customers can exchange cars, find information about the automobile industry, see vehicle pictures and videos, see vehicle highlights and late shipping dates, and see costs and other vehicle details in their local language.
Company Overview
| | |
| --- | --- |
| Legal Name | CarDekho |
| Industries  | Automotive website |
| Founder(s) | Amit Jain, Anurag Jain |
| Founded Date | 2008 |
| Total Funding Amount | $247.5M |
| Investors | 14 investors |
Urbandhobi
Numerous media outlets have covered and appreciated this startup's unique idea. The startup provides on-demand laundry services. Within 24 hours, they dry clean, and return the clothes they picked up from them to their clients. By doing this, office workers can drop off their clothes at the laundry despite their busy schedules.
Jaipur is home to a growing number of startups. Among the major factors is Jaipur's goal of becoming one of India's first '20 smart cities, as encouraged by the state government. It looks like that will reach the goal soon at this rate. The startup has acquired 2,000 users in just three months, including more than 700 customers. Urban Dhobi was founded in Jaipur with a seed capital of INR 10 lakh in June 2015.
A Jaipur-based incubation center called Startup Oasis, set up by RIICO, stands for Rajasthan's premiere industrial promotion organization. The Center for Innovation, Incubation, and Entrepreneurship at IIM-Ahmedabad, initiated the startup's incubation in late August 2015.
Four friends came up with Urban Dhobi in June 2015, when Saransh Sidhu, Prakhar Pagaria, Satyam Mishra, and Tushar Thettayil left their jobs to start the company.
Prakhar, Satyam, Tushar, and Saransh worked for an international management consulting firm before setting up Urban Dhobi. Prakhar and Satyam founded Binary Labs in Delhi.
We are a logistics startup that caters to people in the city to send or purchase anything wherever they want it in the city. 
Daily life in the city relies so heavily on the laundry service. But unfortunately, local vendors do not consider customers' needs and operate according to their convenience. As a result, Urbandhobi was born with on-demand laundry service with great customer service.
Urban Dhobi's business model is simple. The company takes orders online from customers for clothing weighing no less than 3 kilograms. After a customer's order has been confirmed, the company collects and washes the clothes at their home and returns them. A ticket of 300 INR includes a 65 percent service fee to the Laundromat. It charges INR 150 for three kg of clothing and INR 200 for five kilograms.
It announced today that Delhi-based serial investors Sanjeev Singhal and Vinod Bansal had invested an undisclosed amount of seed funding into Urban Dhobi Pvt. Ltd. A pre-Series A fund-raising round is also planned for the company by the end of April. The funds raised will expand the company's operations and strengthen the team.
With a new monthly plan launched by Urban Dhobi, clients will be able to recharge their wallets with INR 900 and gain 1,000 points to redeem for five washes each month. The startup helps startups run Laundromats in areas or cities without them. There has been an increase of 20% month-to-month so far. It plans to grow its customer base to 200 orders a day within the next six months and expand its geographical coverage to Kota, Ahmedabad, Chandigarh, Pune Indore, and Hyderabad.
Company Overview
| | |
| --- | --- |
| Legal Name | Urban Dhobi Pvt. Ltd. |
| Industries  | Pick & drop laundry service |
| Founder(s) | Satyam Mishra, Prakhar Pagaria, Tushar Thettayil, Saransh Sidhu |
| Founded Date | 01/06/2015 |
| Total Funding Amount | $18.4K |
| Investors | NA |
NeoDove
As of the end of FY22, NeoDove expects to work with 1,000 SMEs, backed by India Quotient. Besides South East Asia, the startup plans to expand to West Asia.
NeoDove is a Telecalling CRM and Sales engagement platform developed by Varun Khandelwal and Ankit Kumar Agarwal in 2020 for small and midsized businesses. Business owners around the world plan to use their platform to manage sales.
The NeoDove platform helps businesses organize the sales and customer engagement processes, resulting in increased production and efficiency for their telesales teams. The company boasts more than 2500 customers, including Honda, Tata, and Hero. They have raked in more than $2 million in revenue in a year.
Sumit Agarwal and Ankit Garg, two individual investors, have contributed $1.5 million to the venture. Several businesses went online in 2020 due to the COVID-19 pandemic and restrictions on public movement and lockdowns. To adapt their business models to fit the digital world, small and medium-sized enterprises (SMEs) needed to rethink their business models. 
However, how do you find customers on the Internet? The first step of entrepreneurship – lead generation – can be daunting for a small business because of the wide variety of communication channels they have at their disposal. 
In Jaipur, NeoDove has been working toward solving this problem. A customer relationship management (CRM) platform and sales engagement telephony company was founded in January 2020. To put it simply, it allows businesses to track and identify potential customers to grow their business.
Company Overview
| | |
| --- | --- |
| Legal Name | NeoDove |
| Industries  | Telecalling CRM and Sales engagement platform |
| Founder(s) | Varun Khandelwal and Ankit Kumar Agarwal |
| Founded Date | January 2020 |
| Total Funding Amount | $16.9B Total Funding Amount  |
| Investors | 22,122 Number of Investors (Sumit Agarwal and Ankit Garg) |
SRJNA
Won the seed money competition by Venture Lab by winning a spot among the top 20 startups mentored by CIIE-IIMA & UC-Berkeley at a Pune-based accelerator program, Selected under the top 10 education startups in StartEdu 1A by Unitus, and Selected among the top 10 early-stage education startups in StartEdu 1B by unitus. In addition, by IIT Delhi Alumni Association, Thapar was ranked 2nd in the 'Top 6 innovators awards' (Trending Startups).
The brand was conceived by four alumni of IITs and XLRI and led by a group of 15 passionate educators who want to bring an innovative approach to schooling. Sajna has developed several hundred economic, feasible, innovative, and portable subject-learning models for schools to ensure that students from Classes I to X retain their creativity. Experience-based learning is the basis for all models. 
Over 25000 students have been empowered, and 500 teachers work in 80 schools in Delhi NCR, Rajasthan, Punjab, Haryana, and Gujarat. However, they believe "There is no real learning unless it is experienced" on their website.
Company Overview
| | |
| --- | --- |
| Legal Name | SRJNA |
| Industries  | Education |
| Founder(s) | Sharad Bansal, Om Prakash, Kapil Arya & Vivek Pathak |
| Founded Date | 01/01/2015 |
| Total Funding Amount | $929.5M Total Funding Amount |
| Investors | 2,010 Number of Investors |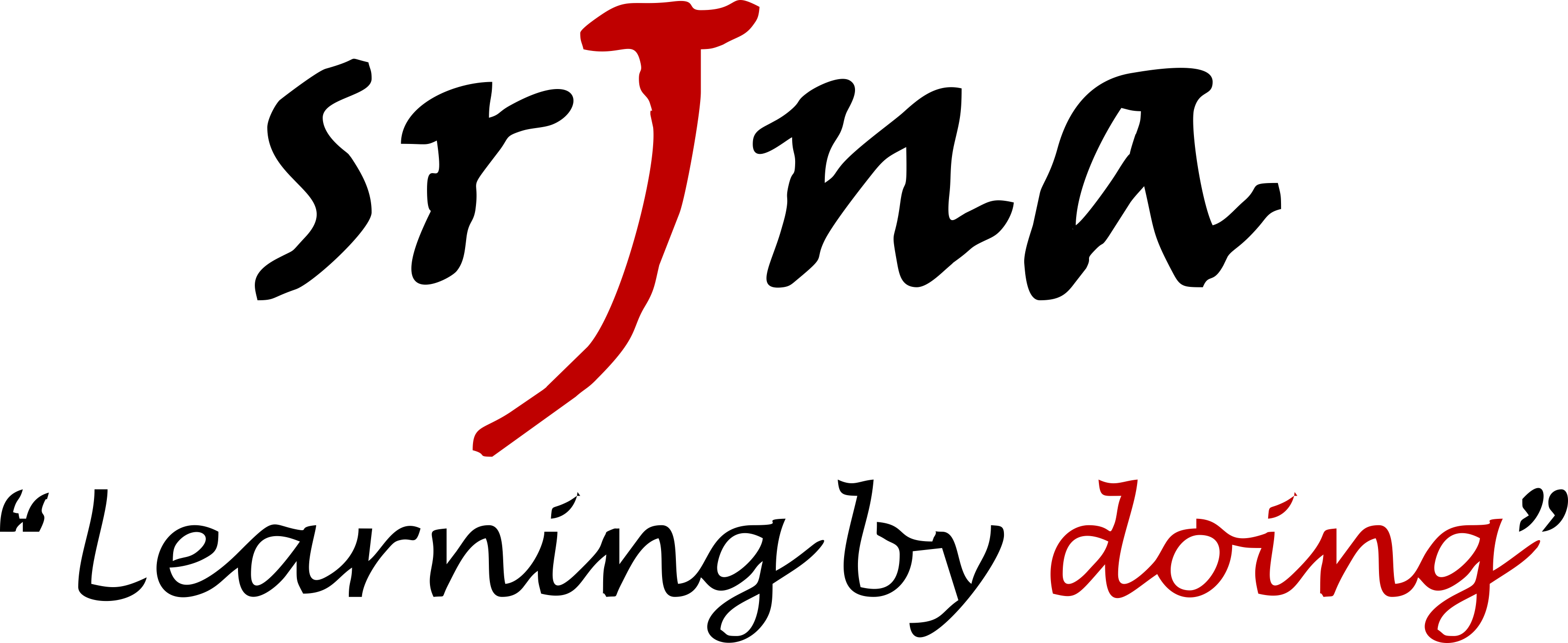 Kirana King
Besides Kirana King Retail Network, another well-known startup hails from Jaipur. Anup Kumar Khandelwal founded Kirana King in 2017 to create a retail grocery startup. Standardization, digitization, and centralization of the traditional Kirana system facilitate the joining of retailers to the organized retail platform.
Kirana King empowers and enhances retailer quotients by ensuring seamless supply chain efficiency at the shelf management level. Using a mix of technology and Retail as a Service (RaaS)-based interventions, Anup also connects the dots of the entire consumer journey for outreach to the end consumers. 
In Anup's opinion, Kirana King is an aggregation platform covering a 360-degree loop within the grocery industry that connects brands, retailers, and consumers. Retailers and consumers are both touched by the platform, including major touchpoints. 
In addition to improving the customer experience in the store, the store layout is more convenient, merchandising is enhanced, and tech-related interventions for customer convenience are implemented. Furthermore, the startup provides better margins through wider assortments on shelves, new monetization opportunities, economies of scale, and faster logistics solutions. 
A total of 200+ stores have been established since the startup's inception around Jaipur and the nearby areas. By 2021, the startup expects to have 1,000 stores in various areas of Rajasthan. Rajasthan Venture Capital Fund (RVCF) has provided pre-Series A funding to the team. For the next phase of their growth journey, they plan to raise $3 million. 
Company Overview
| | |
| --- | --- |
| Legal Name | Kirana King |
| Industries  | Grocery |
| Founder(s) | Balwant Singh Rana, Anup Kumar, Madan Gandam, Deepak Dusad |
| Founded Date |  01/10/2018 |
| Total Funding Amount | $193 million |
| Investors | NA |
WholeSaleBox
Wholesalebox Internet Private Limited, founded on September 12, 2015, is a private company. It is registered with the Registrar of Companies in Jaipur as a registered non-govt company. As of December 31, 2017, the company's approved offer capital stood at INR 400,000; its settled-up capital was INR 188,560.
Additionally, it deals in Wholesale on an expense or agreement basis, including item dealers, commission specialists, salespeople, and remaining wholesalers who engage in trade for the benefit of others and on their records.
As a consequence of eliminating wholesalers and dealers out of the equation, the company can offer business people a 15 to 22 percent lower cost by sourcing directly from manufacturers and tech-enabled product curation to give quick selling options. 
Company Overview
| | |
| --- | --- |
| Legal Name | Wholesalebox Internet Pvt. Ltd. |
| Industries  | Wholesale boutique & clothing |
| Founder(s) | Madhur Bhaiya, Rakesh Shekhawat, Chandan Agarwal, Rohit Dangayach |
| Founded Date | 01/09/2015 |
| Total Funding Amount | $263.9B Total Funding Amount |
| Investors | 22,397 Number of Investors |
edited and proofread by nikita sharma