Trends
Crucial Hour: Top Business News of 6th March 2022
India's wheat exports pick up amid Russia-Ukraine war, says Food Secy:Top business News
Russia and Ukraine together account for almost a quarter of the global wheat supply. Their wheat crop will mature in August and September this year. As a result, global wheat prices have already gone up and are ruling in the range of Rs 24,000-25,000 per tonne, he added.
"Indian wheat exports, as a result, have picked up. By the end of February, we have already exported 6.6 million tonnes of wheat," Pandey told reporters in a virtual press conference.
Wheat, the main rabi (winter) crop, will start hitting the market from March 15 onwards. The country also has a surplus stock of wheat in the government godowns.
Other global players will enter the market later after the end of their summer season.
"We will have adequate stock of wheat and the new crop will also be available to private players for normal export," he added through news.
He said India has established sources for edible oils through many ways. "Even during the month of March, we got the supplies (of sunflower oil) for February as scheduled as contracted. Subsequently, other edible oil supplies like soyabean oil will also be increased day by day.
Asked about the export of other commodities, the Secretary said sugar exports are also expected to touch 7.5 million tonnes in the 2021-22 marketing year (October-September), much higher than 2 million tonnes in the last year buoyed by strong global prices.
LIC IPO: Experts expressed apprehension, LIC's IPO may be postponed till next financial year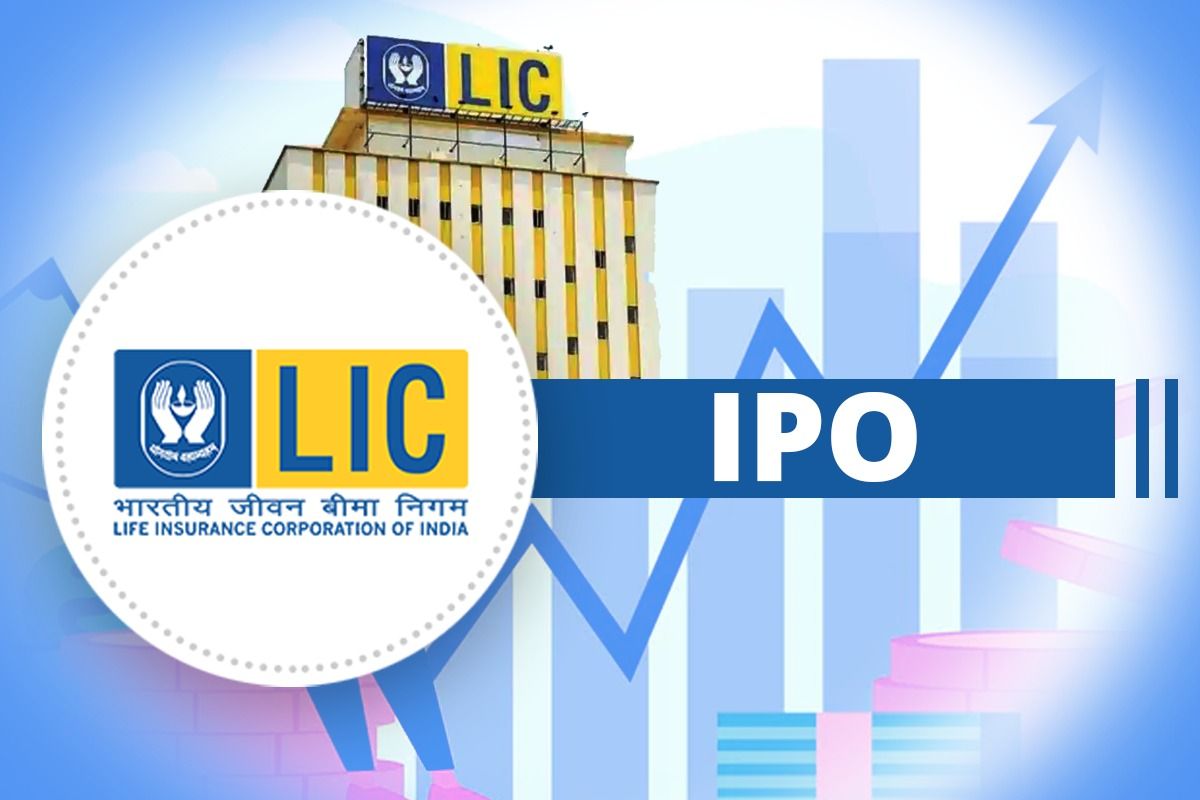 Investors are eagerly waiting for the Mega IPO of the country's largest insurance company Life Insurance Corporation of India i.e. LIC, but the market expert said on Sunday that the Russia-Ukraine war (Russia-Ukraine) War), the government can postpone the IPO of LIC for the next financial year, because in the current situation, the interest of the fund managers regarding the issue has decreased.
NSE ex-CEO may have cooked up 'yogi' story:Business news
The anticipatory bail plea of former CEO of National Stock Exchange Chitra Ramkrishna was rejected by a Delhi court, which stressed that the veracity of her claim of non-involvement in the "co-location" scam could not be established and expressed the suspicion that she may have concocted the story of a 'Siddha Yogi' guiding her to conceal her involvement.
"Possible Space Projects": Elon Musk, President Zelenskyy Discuss Ukraine: Business news
As Russia's sustained assault on Ukraine escalates, President Volodymyr Zelenskyy today said he spoke to billionaire Elon Musk concerning the war, and announced that Ukraine will be receiving another batch of Starlink satellite broadband systems "for destroyed cities" from Musk's company, SpaceX, next week.
The Ukrainian President also alluded to other potential space projects that could pan out in a partnership between the ex-Soviet country and SpaceX, though he added that those were conversations for "after the war".
Lugano, a city in Switzerland, is adopting cryptocurrency as a means for payment of taxes:Business news
Lugano, a city in Switzerland, is adopting cryptocurrency as a means for payment of taxes, goods, and services, as part of a new collaboration with the provider of the Tether (USDT) stablecoin.
Ardoino even tweeted about the same a few days ago. He shared a 15-second video that outlined "all the things that you can pay for within few months in the city".
Residents of Lugano will be able to transact, invest, and pay taxes using Bitcoin, USDT Tether, and LVGA token after these three cryptocurrencies were approved as "de facto" legal tender in the city.
Citizens in the Italian-speaking province will be able to pay for public service fees and taxes with Bitcoin, according to city director Pietro Poretti, who co-announced the news alongside Mayor Michele Foletti and CTO of Tether Paolo Ardoino in a live-streamed event a few days ago. Over 200 merchants have already partnered with the city to promote bitcoin and Lightning payments.
India To Raise Fuel Prices From Next Week Amid Concern Over Inflation:Business News
India will raise petrol and diesel prices next week for the first time in more than four months as global crude prices soar after Russia's invasion of Ukraine last week, three government officials said, amid growing concern about inflation.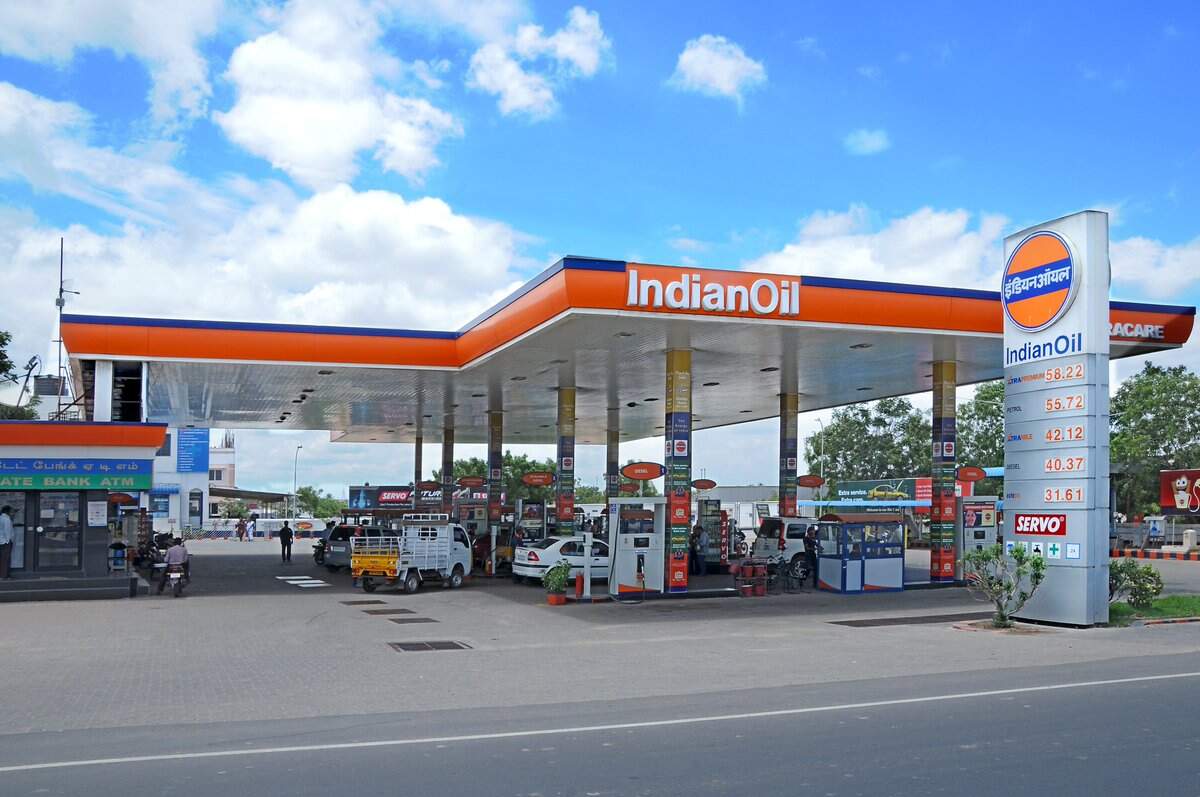 Asia's third-largest economy, which imports 80% of its oil needs, faces retail inflation staying above the central bank's tolerance limit of 6% as companies pass on a nearly 40% rise in crude prices since November, as well as rises in prices for other imported raw materials, economists said.
Geopolitical Tensions Could Transform Bitcoin Into a Risk-Off Asset, Says CoinShares CSO Meltem Demirors:Business news
A veteran crypto investor says that current geopolitical events could help Bitcoin (BTC) transition into a store-of-value asset.
In a new interview with Bloomberg Technology, CoinShares chief strategy officer (CSO) Meltem Demirors tells host Emily Chang that worldwide sanctions following Russia's invasion of Ukraine, as well as truckers in Canada losing banking access during a protest against their government, could propel Bitcoin away from the risk-on category of investments.
Telecom industry to witness healthy revenue growth in FY23:Business news
Tariff hikes as well as continued increase in data usage is expected to accelerate telecom industry's revenue growth in FY23.
The sector has been saddled with debt due to complications such as the 'Adjusted Gross Revenue' (AGR) case verdict, which brought in a huge immediate liability on the books of telecom operators.
Russian Shops To Limit Food Sales As Sanctions Over Ukraine Start To Bite:News
Retailers in Russia will limit sales of essential foodstuffs to limit black market speculation and ensure affordability, the government said Sunday, as sanctions imposed over Moscow's military incursion into Ukraine began to bite. 
The trade and industry ministry over the weekend said there had been cases where essential foodstuffs had been purchased "in a volume clearly larger than necessary for private consumption (up to several tons) for subsequent resale".
FPIs withdraw over Rs 17,000 cr from Indian markets in just 3 days:Business news
Overseas investors withdrew as much as Rs 17,537 crore from the Indian markets in just three trading sessions of March as investor sentiment was dented by the uncertainty caused by Russia-Ukraine war and rising crude oil prices.  
Foreign Portfolio Investors (FPIs) pulled out Rs 14,721 crore from equities, Rs 2,808 crore from debt segment and Rs 9 crore from hybrid instruments between March 2-4, according to depositories' data.  
This took the overall net outflow to Rs 17,537 crore. VK Vijayakumar, Chief Investment Strategist at Geojit Financial Services told PTI that the market sentiments have been impacted worldwide by the uncertainty triggered by the war and surge in crude prices.
India a priority market, says Amit Kothari, Regional Marketing & Communications Manager
The spring season at H&M Home is all about colour, preparing for the brighter days ahead and creating springtime zen in your home. This Spring, it opens its doors to India by inviting light into living spaces with bright hues and playful shapes marking a new start for homes with optimism and joyfulness in focus.
H&M HOME is design-driven, offering fashion-forward decor and accessories for every room and style. With products for living, dining and kitchen, bed, bathroom and kids, the assortment will range from high-quality bed linen and timeless dinnerware to stylish textiles; with contemporary style and attention to detail at its core. By merging modern design and quality with sustainability and affordable prices, the brand enables interior lovers across the world to create a personal and modern space — a place to feel at home.
Russia energy chaos triggers biggest market shock in decades
Russia is being disconnected from the world economy," Daniel Yergin, an oil and gas historian and vice chairman of consultants IHS Markit Ltd., said in a Bloomberg television interview. "The process that began in the 1990s of Russia connecting with the world economy, being integrated with the world economy, is very rapidly going into reverse."

PM visits Pune and inaugurates Pune Metro Rail Project; Lays foundation stone of multiple development projects:News
Governor, Maharashtra Bhagat Singh Koshyari, Deputy Chief Minister Ajit Pawar, Union Minister, Ramdas Athawale, Member of Parliament,  Prakash Javadekar were among those present on the occasion.
Speaking on the occasion, the Prime Minister recalled the contribution of Pune in the freedom struggle and paid tributes to the freedom fighters like Lokmanya Tilak, Chapekar Brothers, Gopal Ganesh Agarkar, Senapati Bapat, Gopal Krishna Deshmukh, R G Bhandarakar and Mahadev Govind Ranade.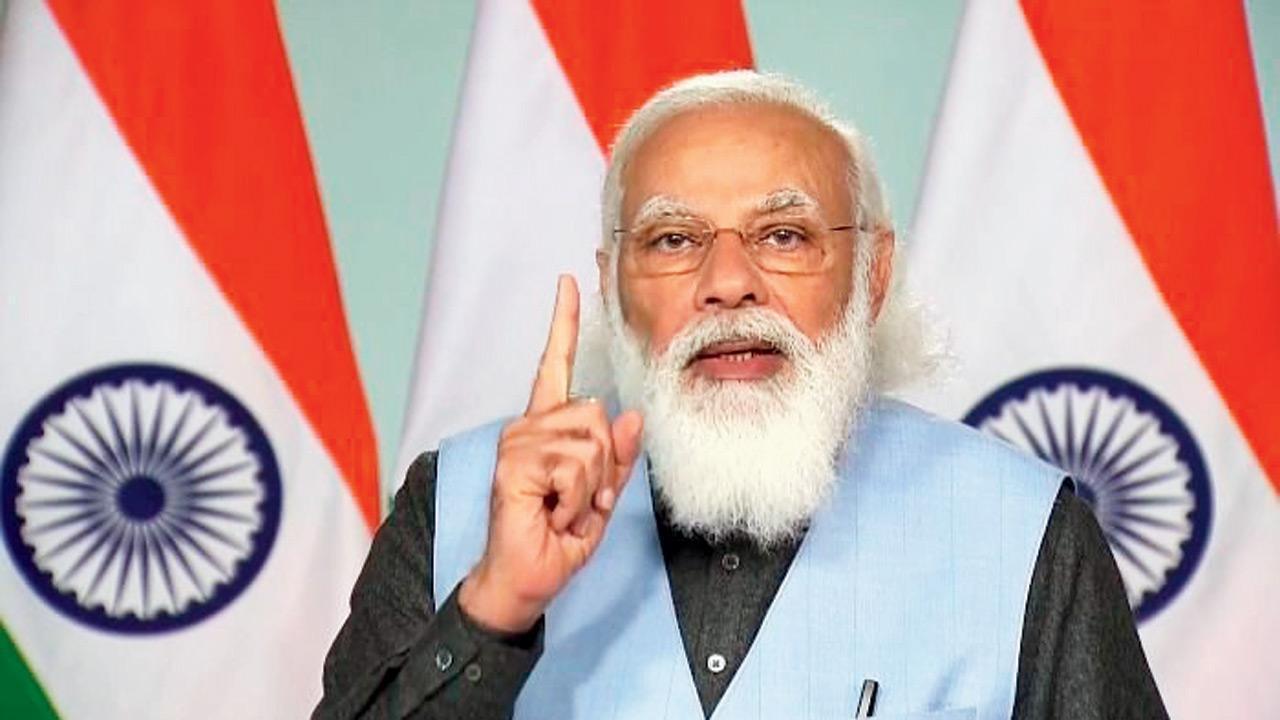 He also bowed to Rambhau Mhalgi and Baba Saheb Purandare.
Prime Minister, who unveiled the statue of Chhatrapati Shivaji Maharaj in the premises of Pune Municipal Corporation earlier, paid tribute to the great warrior king.
"This statue of Shivaji Maharaj, who resides in the heart of all of us, will awaken the spirit of patriotism in the younger generation", he said.
Referring to the inauguration of the Pune Metro Project by him earlier, the Prime Minister said, "It is my good fortune that you had invited me to lay the foundation stone of Pune Metro and now you have given me the opportunity to inaugurate it through news.
It also has the message that plans can be completed on time."
Delhi government's business blasters programme in private schools also from next year:News
Delhi Deputy Chief Minister Manish Sisodia Saturday said the city government's Business Blasters programme, which aims to encourage entrepreneurial mindset among students, will be started in private schools also from next year through news connfrence.
He was speaking at the Business Blasters Investment Summit and Expo at the Thyagraj Stadium here where over 100 business ideas of government school students were presented to investors.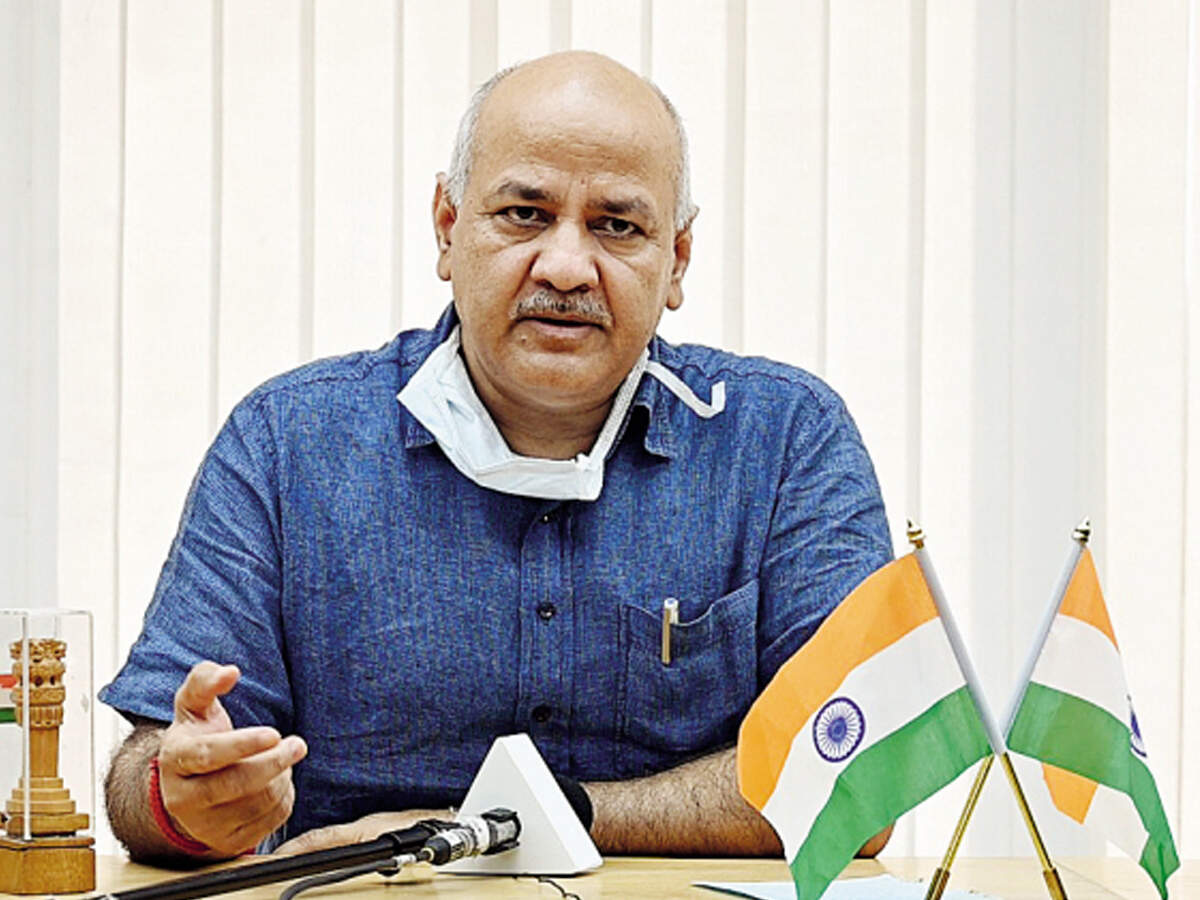 "The Business Blasters programme will also be extended to private schools from next year. A meeting will be held on March 7 to discuss how it can be rolled out in private schools," Sisodia said at the event.