Trends
Surat : Top 10 Best and Most Reputed Startups In 2022
Top 10 Most Reputed Startups In Surat 2022
CB Insights reports that India has 32 startup unicorn companies. This number includes eight in 2021.
In April 2021, One97 Communications was valued at $16 billion, making it the most valuable startup in India. COVID-19, while threatening the global economy, has led to an increase in technological advancements in India. According to a CB Insights report, added eight unicorn companies to India in 2021. Unicorns are private companies whose market capitalization exceeds $1 billion. Over 600 unicorns have been spotted around the world as of April 2021. The following list consisted of India's top ten most valuable startups in April 2021.
Surat is also world-famous for zari and flying over, eating farsan, and having polished diamonds. But Surat has also churned out successful businesses in many other fields, aside from making 90 percent of the finished diamonds in the world. A diamond polishing factory and a Farsan house are among the best businesses in Surat. Entrepreneurs across the country have been inspired by these companies, which have become case studies for top IIMs.
Therefore, if you are an aspiring entrepreneur or a small business owner, you will find the stories of these businesses to be enlightening. Those who have become big names in their fields might be able to give you some helpful advice. This article explores how small businesses became industry giants in Surat.
Surat is a diamond polishing and cutting hub in the ninth-largest city in India. The city also operates a large seaport, so it's an excellent location for exploring business opportunities and becoming a part of them. In Surat, startups and investors alike are welcomed to start a business or invest in existing businesses. The city offers ample opportunities for both existing companies and startups of all sizes in an economy of growth. 
Our current government supports and pushes eminent startups in India, which is thriving due to the abundance of resources, labor, and talent. Intending to achieve a colossal turnaround in the startup ecosystem, India launched its #StartUpIndia initiative on 16th January 2016 under the leadership of our very own Honourable Prime Minister, Mr. Narendra Modi.
We are steadily seeing startup success stories from Tier-2 cities like Surat in 2019 supporting solutions to problems across sectors such as education, health, agriculture, blockchain technology, fin-tech, etc., through innovative means. A global economic research report predicts that Surat will grow faster than any other city.
We have compiled and curated the data related to DIPP recognized Startups from Surat so that you can see what type of startups are utilizing the DIPP scheme in Surat.
Not every recently formed company is a startup, nor does it have to be.
Startups are companies that are recently founded; newly created companies. Business schools around the globe have attempted to define startups differently for the past five years.
Stanford, Berkeley, and Imperial College are among the business schools that most often agree on their definition of 'startups' defined by serial entrepreneur Steve Blank. Startups are temporary organizations created to find a commercial model that is repeatable and scalable. On the other hand, companies are permanent organizations that execute repeatable, scalable business models. Startups, therefore, seek an attractive business model, while companies have one already in place and focus on achieving it successfully.
Each of these types of organizations has a different nature and needs due to this distinction.
To achieve repeatability and scalability, it is necessary to follow a scientific method approach, suggests Steve Blank, Experiments, and analyze the results of such experiments, enable testing of hypotheses. Therefore, Steve Blank invested in Eric Ries, an entrepreneur who developed the lean startup method to help entrepreneurs decrease the number of startup risks.
Generally, launching a new product with this method reduces the inherent risk, so startups and mature companies can use it equally. It is an Indian company specializing in Smart City Technology and makes up the first list of top 10 startups in Surat. This creative firm created IT hardware and software solutions for city management by first studying the community, devising a strategy, and finally involving the stakeholders in the city's implementation.
The firm offers digital house identification, a digital architecture constructed and developed through the combination of software and hardware that allows the city to become more open, efficient, and accountable.
The following are a few such startups that are gaining a lot of traction in Surat: 
Hare Krishna Exports
Diamond is unquestionably one of Surat's most successful companies. What began as a tiny diamond polishing and finishing company in Surat has grown into a large industrial conglomerate with headquarters in Mumbai. Through all the export and selling of diamonds, HK Exports has spread its wings worldwide. In addition, the corporation has opened a jewelry store called "KISNA," which is a well-known jewelry brand in the country.
HK Exports started with a handful of machines and personnel and revenue of one crore during its first fiscal year but has since grown into a multibillion-dollar diamond production, trading, and retailing operation that employs many people and earns 1.1 billion rupees in revenue. In addition to that, Mr. Savji Dholakia has a great business ethic and maintains excellent employee relations. 
Hira Bourse SEZ was visited by Prime Minister Narendra Modi in Icchapur village to open Hari Krishna Exports Private Limited's new diamond polishing unit. Shri Narendra Modi cut "Ribbon" to mark the opening of the new factory, which is a perfect marriage of men and machinery, in the presence of over 10000 persons, including guests and corporate personnel. He also planted a "Vishwas No Vadlo" (faith tree) to symbolize the company's commitment to numerous initiatives, including environmental protection.
On this occasion, Shri Narendra Modi recognized and congratulated the country's leaders, Late Shri Morarji Desai, for economic success and Late Sardar Vallabhbhai Patel for transforming modern India's political thought.
His emphasis on "Designed in India" and "Make in India" was for the Gem and Jewellery Industry, so that can market traditional designs of jewelry internationally, and Gujarat must take the lead in not only India the world as well. 
The jewelry industry needs to market itself more effectively. We need to create products that will attract consumers. The rest of the industry should follow Savjibhai Dholakia's path," PM Narendra Modi said about Savjibhai Dholakia's expansion not only in Gujarat but throughout India and internationally.
This is a critical milestone to strengthen further the relationship between the two countries with the Indian prime minister's visit to Israel in July. He will return to India from Germany when he attends the G20 summit.
It gives me great pleasure and honor to meet all three generations of Hari Krishna Exports after such a long time. "Everyone must think that I must be tired after starting this early in the morning, but after going to see this family, all my fatigue just vanished," the PM explained.
Hi-Tech Diamond Factory's NGO will plant more than 20 lakh saplings of trees to feed 50000 needy people.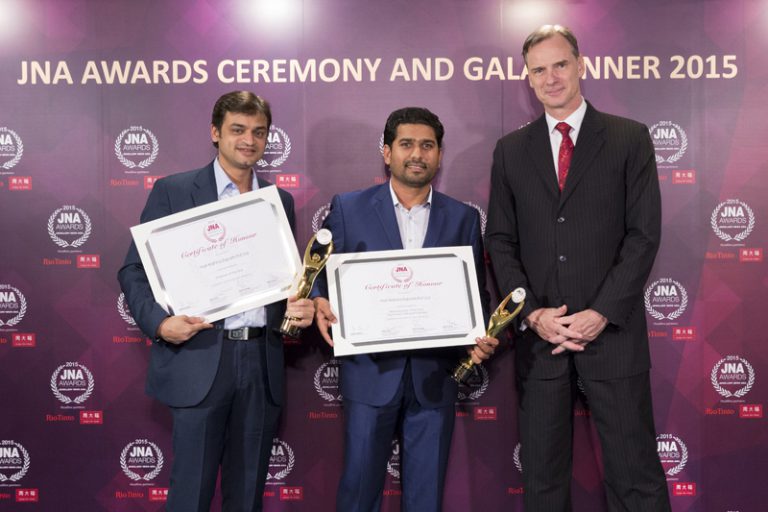 | | |
| --- | --- |
| Legal Name | Hari Krishna Exports Private Limited |
| Industries | Indian diamond conglomerate |
| Founder(s) | Savji Dholakia |
| Founded Date | 1992 |
| Total Funding Amount | INR 500 cr. |
| Investors | NA |
Fastticket.in
Here is a site that allows you to purchase movie tickets, recharge your mobile phone, and pay your electric and gas bills online. This site is excellent and is constantly improving. For example, there was a 50% cashback offer on Paytm wallet payments during its offer period. I frequently use the app, but it is prolonged to load. We also recharged our mobile phones with it.
The Fastticket's mission is to provide its users with convenient ways of recharging and booking their prepaid mobile and landline phones from anywhere at any time. In addition, it was designed to provide customers with a seamless online experience from their computers or mobile devices.
You can book movie tickets online, recharge mobile devices, pay bills online, and book travel tickets with FastTICKET. With this website, many offers are available to book movie tickets. Now it is easier to enjoy a movie.
One of the best websites offering cashback and discounts on all these services. In addition, Fastticket offers money transfer services that enable you to transfer money anywhere in the world.
You can also get movie tickets for selected multiplexes at a buy-one-get-one-free price. In addition, you can pay for internet and utility bills. Furthermore, we can purchase other tickets for events such as ramoji film city tickets and adventure island tickets, as well as the slabs, Imagica, etc., at a minimum 5% discount.
One of the best websites online is a website where you can recharge your mobile, pay your DTH, and pay your bills. We strongly recommend this website to all who want it to give them the best discount when they reload their phone or pay their bills.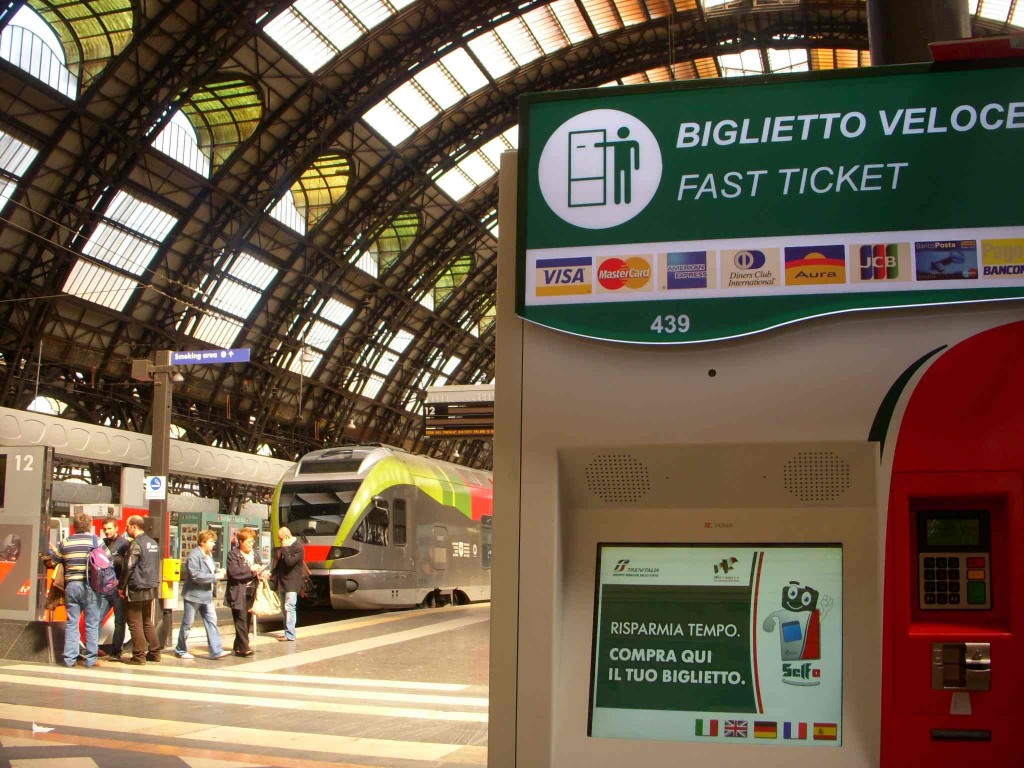 | | |
| --- | --- |
| Legal Name | Fastticket.in |
| Industries | Online Ticket Booking |
| Founder(s) | Shailesh Savani, Rasik Savani |
| Founded Date | 2012 |
| Total Funding Amount | $261.2B |
| Investors | 21,653 Number of Investors |
WeSurat
The name "Surat" conjures up images of a beautiful city. In the textile business, it is regarded to be a national city. The manufacturing industry is open 24 hours, seven days a week. That is why people from all across India come here to earn a living. Surat produces around 30 million meters of raw fabric and 25 million meters of processed fabric every day. As a result, there is increased publicity in this area. Not only textiles, but various other items are well-known in this city. Ahmedabad and Surat are the two largest cities in Gujarat. People come from across the world to travel and have a good time. For them, there are numerous excellent hotels in the area.
Surat is almost the only city in India with many bridges. Surat is also recognized as the Diamond City because it is the world's largest diamond exporter. The diamond industry employs more than 8,000 people. Because the locals here are so fond of cuisine, there are several dishes to try that you won't find anyplace else. And it is well-known for them. Allow me to educate them that Surat sells the dosa in more significant quantities than fabrics and gems. As a result, the city of Surat is the most acceptable option for tourists and workers.
| | |
| --- | --- |
| Legal Name |   |
| Industries |   |
| Founder(s) |   |
| Founded Date |   |
| Total Funding Amount |   |
| Investors |   |
Sahajanand Medical Technologies
A company that makes coronary stents that require minimally invasive surgery. We offer hydraulically expandable cobalt-chromium renal and biliary stents, a Y-adaptor, chromium-eluting coronary stents, dilatation catheters, aspiration catheters, and compression devices for radial arteries guiding platelet therapy, as well as IT systems.
Sahajanand Medical Technologies Private Limited ("SMT") has signed definitive agreements for an investment of USD 25MM by Samara Capital Partners Fund II ("Samara").
With a global presence spanning over 60 countries, SMT is India's largest stent manufacturer, established in 1998. In addition to being the first company globally to gain CE approval for drug-eluting stents based on biodegradable polymers, it is also the first indigenous company to launch coronary stents in India successfully.
Samara is a first-of-its-kind cardiovascular product line that SMT will market to establish the company as a significant global player. In addition, SMT's board of directors will be added to Samara Capital by Gautam Gode and Abhishek Kabra.
The Co-Founder and MD of Samara Capital, Gautam Gode, said: "Samara has been investigating and investing in the healthcare area for some time. We have made the second investment in the health care equipment and consumables market following the acquisition of Lotus Surgicals' surgical consumables platform. We believe the SMT team has the reputation and knowledge necessary to establish significant, worldwide banking and commerce while providing world-class products at reasonable pricing."
Vice-Chairman of SMT Bhargav Kotadia said: "One of our major values has always been to provide the highest quality medical supplies while keeping them inexpensive and accessible to everyone."
SMT is now India's leading maker of cardiovascular medical stents. It is the first Indian medical device manufacturer to start the Talent Randomized Clinical Trial (RCT) in Europe, reaffirming the excellence of its service offerings and firmly establishing the company on a global scale. We're very eager to work with Samara and leverage their knowledge and network to propel SMT forward."
| | |
| --- | --- |
| Legal Name | Sahajanand Medical Technologies |
| Industries | Invasive coronary stent systems |
| Founder(s) | Dhirajlal Kotadia |
| Founded Date | 1998 |
| Total Funding Amount | ₹2.3B |
| Investors | Morgan Stanley, Samara capital |
Panth TechnoLab
Smart Nenotech's GST software in Surat allows you to pay GST quickly and submit your data to the portal in one click, so you do not need to worry about GST management or prepare Excel data for upload!
At Smart Nanotech, we have a highly talented team of software developers who can build any software system or ERP for your company. In addition to Billing Software, Financial Accounting Software, Department mall billing software, Inventory Software, Textile ERP, CA approved accounting software, Production ERP, Restaurant Billing Software, All Our Software is GST compliant, which means they all work with GST. Thanks to our GST compatibility, our software can work with all types of businesses.
| | |
| --- | --- |
| Legal Name | Panth TechnoLab |
| Industries | Software Development Service |
| Founder(s) | NA |
| Founded Date | NA |
| Total Funding Amount | NA |
| Investors | NA |
Wishbook
In addition to 1,000+ suppliers and 1,000,000+ buyers, the organization has also established itself as a must-have in the field of ethnic wear and fashion clothing. Team members of the organization are knowledgeable about the market requirements and good at their jobs. Thus, the startup's online shopping platform features products from top brands and non-catalog suppliers that have undergone quality control and authentication.
We should also point out that there are a variety of designs, products from various fabrics, a secure online payment option, and credit facilities available here. A platform for software-as-a-service-based B2B marketplaces in the textile industry enables manufacturers to distribute catalogs to distributors/wholesalers and retailers. It also allows sellers to accept orders by showing logs to customers. The system will allow them to track orders in real-time, enable multiple catalogs, manage orders, generate sales reports, create leads, and analyze products.
| | |
| --- | --- |
| Legal Name | Wishbook |
| Industries | Sears Wish Book |
| Founder(s) | Alan Angerbauer |
| Founded Date | 02/11/2017 |
| Total Funding Amount | $35,500,000 |
| Investors | NA |
Melzo
Melzo is an innovative company that creates interactive, immersive 3D experiences and simplifies extended reality (AR, VR, MR, XR). It is on a mission to take the internet from 2D to interactive 3D. The team hopes to give the virtual world new definitions with the latest traffic coming from 200+ countries and over 1.5 million views in just five months.
Through Melzo's integration with a 3D model visualizer, Melzo simplifies collaboration between teams with its XR platform. In addition to converting designs into 360-degree immersive experiences, this no-code platform can also reproduce AR, VR, and hologram views on the go. Furthermore, it uses a single interface to let users curate and personalize immersive 360-degree experiences anywhere, anytime. 
Melzo can thus be trusted to create and host personalized virtual expos, events, conferences, seminars, and webinars. As a result, it redefines business-to-business and person-to-person interactions. Because of the ease that virtual events provide, they appear to be more profitable than actual events. As a result of the epidemic, there was no longer any way to hold an offline gathering, and this is when internet events became popular. Creating and managing events becomes much easier with a platform like Melzo. Engagement is the most critical factor in a successful event, and Melzo clients can be sure of that and much more.
Melzo is a VR platform that allows people to share and discover stories that connect the world via the Internet. The Internet brought people closer and empowered them to share their stories. Melzo simplifies the creation of immersive web content through its web-based platform, which makes the creation of immersive content a breeze. The web has always been 2D, but with recent technological advancements, the web is ripe for a 3D immersive revolution. 
They create interactive & immersive web experiences that are universally compatible & interactive in minutes. In addition, they built their VR editor to simplify the process of creating virtual content for a mass audience by allowing users just to drag and drop and share it with a web link.
The Vibrant Gujarat Strat-Up Summit 2018 ranked them 1st out of 1,200 global companies, and in 2017, they were reported among the top 20 XR startups in the country, making Surat proud of its place on the map of Gujarat's Startups.
| | |
| --- | --- |
| Legal Name | Melzo |
| Industries | VR Platform |
| Founder(s) | Hardik Desai, Khagesh Desai |
| Founded Date | 2016 |
| Total Funding Amount | $538.5K |
| Investors | na |
iconscout
This global technology company offers a creative platform for high-quality assets, tools, and services called "Iconscout.com." They are a global marketplace of icons, illustrations, and stock photos. 
To simplify collaboration between designers, engineers, product managers, and teams worldwide, the company is building the next-generation Design Resource Marketplace and Design Assets Management tools.
As part of their mission, MyScout helps companies manage growing assets which is one of the biggest challenges in this industry. They believe that imagery has the power to move the world.
A certificate to avail of tax exemption from the Income Tax Law has been granted to 221 Startups in India.

| | |
| --- | --- |
| Legal Name | iconscout |
| Industries | Plugins  |
| Founder(s) | Dalpat Prajapati, Tarun Mangukiya, Varun Trivedi |
| Founded Date | 01 Jan 2016 |
| Total Funding Amount | $222.1B |
| Investors | 10,520 Number of Investors |
HKC Concepts LLP
The company's "FLIPPY" device is the world's first reversible Micro USB charger. Flippy is an asymmetrical Micro USB cable that works in either direction and can be plugged into any device with a Micro USB port. Moreover, Flippy is the first Micro USB Cable with a genuinely reversible USB connector, not just the Micro USB connector.
Reversing both sides of the cable into the proper port and tangle-free characteristics revolutionizes how smartphones are charged via Micro-USB cables.

| | |
| --- | --- |
| Legal Name | HKC Concepts LLP |
| Industries | Micro-USB cables |
| Founder(s) | NA |
| Founded Date | 16 August 2017 |
| Total Funding Amount | NA |
| Investors | Keyur Ashwinbhai Kukadia and Harsh Ashvinbhai Kukadia |
Accounting Baba
The first job board for accountancy in India, Accounting Baba, provides in-depth information about the Indian accounting market. By helping the candidates build extraordinary resumes to attract recruiters, they fulfill their mission of providing quality candidates and a suitable job to aspiring employees as per industry standards.
Using a robust database and many filter options, they can design their portal to provide fresh and experienced candidates according to their hiring needs.
The company's ultimate goal is to provide innovative hiring solutions to employers to have an overall positive hiring experience.
| | |
| --- | --- |
| Legal Name | Accounting Baba |
| Industries | Online Job aggregator |
| Founder(s) | NA |
| Founded Date | Aug 2018 |
| Total Funding Amount | NA |
| Investors | NA |