Trends
Were Indian Startups Bound to See a Huge Drop in the Fundings Amid Their Poor Performances and Growing Layoffs?
Funding for Indian startups fell by a staggering 35% this year, from $37.2 billion in 2021 to $24.7 billion (through November 2022), as the funding winter deepens amid rising layoffs. For Edtech startups, the funding decline was even more dramatic at 39 percent, compared to the same time last year.
Which was expected to be another record year for startup funding, bringing in millions of dollars in cash, turned out to be a disappointing year. Fears of a recession have been fueled by high inflation and rate increases by central banks around the world, prompting investors to adopt a cautious attitude and stay away from riskier bets like startup investments.
According to statistics provided by Tracxn, a major worldwide market intelligence platform, the significant reduction in funding is linked to a decline in late-stage investments, which plummeted by 45% from $29.3 billion in January-November 2021 to $16.1 billion for the same period this year.
But the question is, was this drop bound to happen considering the situation of the startup ecosystem in India?
Even though the market value of startups in India has increased dramatically over the past four years, the "Entrepreneurial India" study by the IBM Institute for Business Value and Oxford Economics found that 90% of Indian enterprises fail during the first five years. In addition, 77% of venture capitalists surveyed stated that a lack of creative business concepts or unique technologies is the most common cause of failure for Indian entrepreneurs.
Other causes of failure in the study include a lack of business ethics, inadequate formal mentoring, inadequate funding, and undertrained staff.
It's no secret that innovation and sincerity are the biggest gaps in the Indian startup ecosystem, despite the growth that has been sparked by initiatives like Make in India, the Startup India program, the creation of the Ministry for Skill Development and Entrepreneurship, the Intellectual Property Facilitation Centers, and other incubation programs.
Local late-stage firms rely heavily on outside capital for expansion. "Funding winter hit India in the fourth quarter of 2021, and it has been worse ever since. Investments have been affected across all industries due to increased interest rates and concern over a global recession, researchers said in the report.
The fact that even the top performing industries in terms of funding in 2022, retail and fintech, have experienced a 57% and 41% YoY fall in funding, respectively, so far in 2022, indicates that the funding scenario is not particularly optimistic.
VerSe and Swiggy raised $805 million and $700 million, respectively, after BYJU raised $1.2 billion in two such over $100 million rounds.
Foodtech platform HealthKart broke the worst funding cycle earlier this week by raising $135 million in a funding round headed by Temasek, with participation from A91 Partners and Kae Capital.
Bengaluru received the most money overall, and LetsVenture, AngelList, and Y Combinator were the most active investors in the city throughout the year.
The funding winter, which began in Q4 of 2021, will continue into 2023, predicts Tracxn co-founder Neha Singh. "To survive the drought, companies are taking unit economics more seriously, as has been shown via the sequence of huge layoffs that have occurred this year," she says.
Singh stated that despite the present downturn, businesses are being encouraged by the situation to develop clearer and more sustainable growth strategies as investors' evaluation measures tend to prioritize solid profitability above expansion at any cost.
The best-performing investment industries this year were enterprise apps, fintech, and retail.
Fintech and retail, however, were not negatively impacted by the funding slowdown and witnessed a decrease in funding of 57% and 41%, respectively, compared to the same time last year.
An RBI policy that forbids non-bank financial institutions (NBFIs) from loading their prepaid instruments using credit lines has caused upheaval in the fintech industry, and the decision has had an influence on the business models of organizations like Slice and Uni Cards.
Additionally, this year's significant price volatility in the crypto market has caused operational issues for crypto exchanges worldwide, including those in India.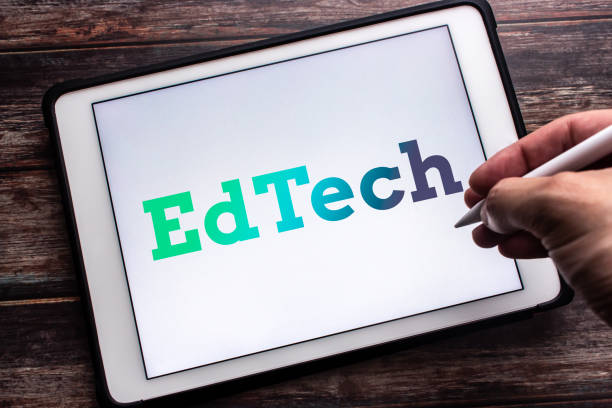 As a result of students spending less time on Edtech platforms and more time in their classrooms as a result of the improvement in the Covid situation, edtech, which had dominated the majority of startup investment until 2020 and 2021, also saw a fall in financing.
Another industry that has had a decline in investment (YTD) of 39% from the same time last year is Edtech. Since schools and colleges began to reopen following the pandemic, we have seen a decline in demand for Edtech, pushing many Edtech providers to downsize their workforces in order to save operational expenses, analysts stated in the research.
Any firm that wants to succeed needs to have a distinct selling proposition and a well-thought-out marketing plan. Additionally, company concepts must adapt to the times. Business models, however, cannot be modified in a single day. In reality, it is an ongoing process that changes as new market conditions, consumer behavior, and patterns, and numerous other factors must be taken into account to create a successful business model.
Since Edtech businesses make up the majority of startups in India, they have been stuck in the pandemic era and have not changed quickly enough to adapt to the post-pandemic environment.
"Technology-wise, 2023 will be worse than 2022. This is what I keep hearing," said Unacademy Group founder Gaurav Munjal in a tweet. Unacademy is one of many Edtech businesses that have reduced worker numbers in the wake of the current economic crisis.
Indian businesses have laid off more than 16,000 workers, many of whom work in the edtech sector, and the number is continuously increasing.
As tech companies become more frugal with their spending and prepare for an uncertain future, large startups like Zomato and Oyo have recently had to resort to layoffs.
Since the start of the year, Indian startups have let go of thousands of employees. Some of the more recognizable names, like Ola, Blinkit (previously Grofers), Unacademy, Vedantu, and BYJU'S-owned WhiteHat Jr. and Toppr, are among those taking down the streamers and blowing out the remaining candles.
In start-ups, layoffs are not unusual. Experts assert that the startling amount this time is also an indication of how the sector has developed in the nation. Around 5,200 start-ups were registered with the DPIIT in India five years ago. "Startups are no longer just one-person operations. And only a small number of people are being laid off.
In any industry, that's always a positive turnover. Anshuman Das, CEO, and Co-Founder of Careernet, a recruiting company, claims that even multinational corporations annually produce the bottom 10%. But if the statistics reach 30% to 40%, he warns, "it will become worrying."
Startups are cutting expenses and limiting the number of new staff due to the demand for funding. According to a recent analysis by Razorpay, the fintech unicorn's neo-banking division, the employment of new staff by startups has decreased by as much as 61% over the past year.
Many startups, including ones with valuations of several billion dollars, like Byju's, Unacademy, and Ola, have fired employees to rein in rising costs.
Layoffs were caused by a funding winter in India brought on by the global downturn, a decline in the value of technology stocks, inflation, and geopolitical unrest, as well as the ensuing need for austerity.
A startup and its creator or leadership are much more prestigious when they have grown, maintained, and generated revenues without outside capital. Zerodha and Zoho are two instances of firms that have successfully bootstrapped their way to success.
The startup environment in India is incredibly reliant on outside funding, particularly for growth and late-stage investments. According to estimates from PwC, startup funding in India reached a two-year low of $2.7 billion during Q3CY22.
edited and proofread by nikita sharma