Trends
Massive layoffs at Google and Amazon are coming very soon; here's what we know thus far.
As they worry about an impending recession, several computer businesses have begun laying off a significant number of workers to reduce expenses. According to reports, some tech businesses are seeing revenue declines. Reduced advertising expenditure, according to firms like Meta, which announced the layoff of 11,000 people, is one of the factors contributing to the internet giant's decline in income. Thousands of employees at Google and Amazon are anticipated to be let go very shortly. Here's everything you need to know.
Unlike some of the larger tech firms, Amazon has made the staff layoffs public. Even though the business has withheld the precise number of staff members who will be let go, rumors to this point have suggested that Amazon may fire as many as 20,000 people. It was stated in November that 10,000 individuals would be let go, but the figure has climbed significantly since then.
The recruiting and firing procedure, according to the CEO of Amazon, would take a few months, and the impacted employees would be informed after the company had finished its evaluation. The number of cuts may have increased since the area is closely scrutinizing every department to decrease costs.
Recently, Amazon said that it would reduce workers gradually as opposed to all at once. The process would continue through the beginning of 2023, and layoffs would occur as a result of the odd and unpredictable macroeconomic environment. – Amazon is also making further efforts to save costs. It is considering delaying projects now undergoing beta testing in addition to closing down its Amazon Academy instructional platform in India. But this procedure would probably take some time.
The deadline for this voluntary resignation with financial incentives request from the e-commerce behemoth was November 30. One week of base pay was offered for every six months of service (rounded to the nearest six months) for those who voluntarily left their jobs, up to a maximum benefit of twenty weeks of paid severance. The employees are also entitled to medical insurance coverage for six months under an insurance benefits policy or an equal premium payment in its place. One cannot enroll in VSP if they are enrolled in performance improvement programs (PIP).
However, since it was recently learned that it would be adding more employees to the company's Amazon Web Services (AWS) sector, Amazon has fully halted hiring. According to reports, the company's cloud division is quite successful and expanding quickly.
Additionally, Google is rumored to dismiss up to 10,000 workers annually, or around 6% of the total staff. According to reports, the search engine giant has ordered the management to evaluate each employee's performance so that it might fire those who don't meet expectations.
The company's unexpected decision to slash thousands of jobs based on performance sounds very ridiculous. According to a ranking mechanism used by Google, those who are at the bottom would be the most affected. It is rumored that it will fire workers in early 2023.
Google just declared that it will slow down the hiring process in the fourth quarter of the year, thus likely decreasing headcounts to cut expenses. Given that many tech businesses offer financial advantages to impacted employees as part of their compensation for losing their jobs, it is probable that Google won't do the same.
According to reports, Amazon intends to fire thousands of employees.
Those with inside knowledge of the issue claim that Amazon plans to lay off 10,000 people working in corporate and technical roles, starting as soon as this week, in what would be the biggest job cuts in the company's history. The insiders, who requested anonymity because they were not allowed to speak in public, claimed that Amazon's devices division, which includes the voice assistant Alexa, as well as its retail division and human resources, will be the most significantly impacted by the layoffs.
As each company completes its planning, the number of layoffs is still a moving target and is probably going to happen team by a team rather than all at once, according to one source. However, if it remains at around 10,000, it would represent approximately 3% of Amazon's corporate staff and less than 1% of its more than 1.5 million global workforce, which is primarily made up of hourly workers.
The fact that Amazon is planning to make cuts during the crucial holiday shopping season, when the firm has historically valued stability, demonstrates how swiftly the faltering global economy has put pressure on Amazon to cut operations that have been overstaffed or underperforming for years.
Despite just lately attempting to retain employees, Amazon would also become the most recent technological company to terminate them. This year, the e-commerce behemoth more than doubled the cash pay requirement for its IT staff, citing "an exceptionally competitive labor market."
Layoffs have been triggered across the tech sector as a result of evolving business models and the unstable economy. Elon Musk cut the number of employees at Twitter in half this month after purchasing the business, while Meta, the parent company of Facebook and Instagram, stated last week that it was cutting off 11,000 staff members, or approximately 13 percent of the workforce. In recent months, employees at Lyft, Stripe, Snap, and other digital companies have also been let go. An Amazon spokesperson named Brad Glasser declined to respond.
Due to the epidemic, Amazon experienced its most lucrative period in history as customers flocked to online shopping and businesses flocked to its cloud computing services. Amazon expanded and experimented to uncover the next great things, more than doubling its workforce in only two years.
However, earlier this year, as the pandemic's bullwhip broke, Amazon's growth dropped to the lowest rate in two decades. The company's initiatives to overinvest and grow quickly came at a hefty cost, and changes in consumer behavior and rising inflation hurt revenues. Amazon's most recent quarter saw a minor improvement. However, it has warned investors that growth may slow once again, perhaps reaching its worst rate since 2001.
The business has already tightened its belt and can do so again, according to Wall Street. During the dot-com bust in 2001, Amazon slashed 1,500 positions, including hourly workers, accounting for 15% of their workforce at the time. Following yet another era of tremendous development, it also let go of a few hundred corporate workers at the beginning of 2018.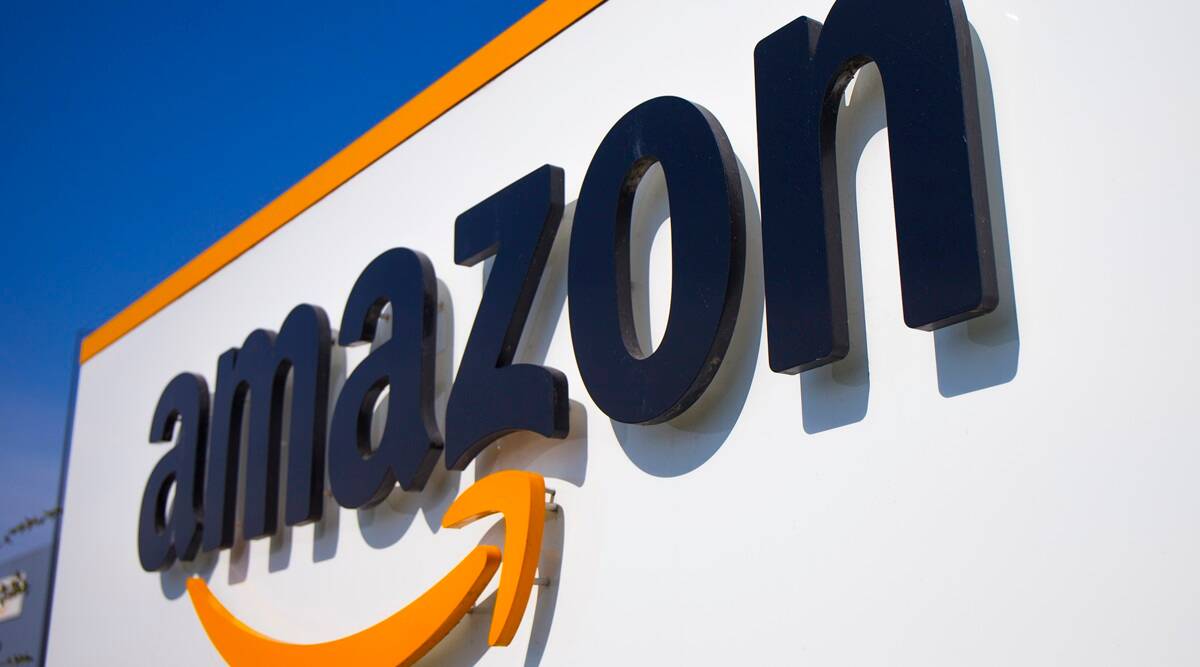 According to three sources, Amazon officials met with institutional investors this week, just as the company's stock dropped to its lowest point since the beginning of the epidemic and lost $1 trillion in value since Andy Jassy became CEO last year. Mr. Jassy, who once oversaw Amazon's profitable cloud computing division, has been closely examining companies to swiftly reduce costs. He first halted a warehouse development that had been accelerated by the epidemic before shifting his attention to other areas of the business.
Additionally, Amazon has recently shut down or scaled back several projects. These include Amazon Care, a service that offered primary and urgent medical care but was unable to attract enough customers; Scout, a cooler-sized home delivery robot that, according to Bloomberg, employed 400 people; and Fabric.com, a division that sold sewing supplies for three decades. It decreased its headcount by about 80,000 from April to September, mostly through attrition among its hourly workforce.
In September, Amazon stopped hiring for a number of its smaller teams. In its primary retail operation, it ceased filling more than 10,000 unfilled positions in October. It placed a temporary halt to corporate recruiting two weeks ago throughout the whole organization, including its cloud computing section. According to a copy of the talking points obtained by The New York Times, the announcement was made so abruptly that recruiters were not given talking points for prospective candidates for over a week.
According to calculations made by John Blackledge, a Cowen & Company analyst who has watched Amazon for ten years, Amazon's core consumer business—everything else but cloud computing and advertising—has been losing billions this year. He responded, "They need to go through everything." Simply put, "This is not sustainable."
Internally, devices and Alexa have always been considered vulnerable to cutbacks. As Amazon rushed to develop the best voice assistant, which officials believed might replace mobile phones as the next indispensable consumer interface, Alexa and its associated gadgets shot to the top of the company's list of priorities. Amazon hired 10,000 developers to work on Alexa and Echo devices between 2017 and 2018. Any engineer who received a job offer from Amazon for another position in the past also intended to receive an offer from Alexa.
Hundreds of millions of Alexa-enabled gadgets have been sold by the company. However, according to Amazon, the items frequently have poor profit margins, and alternative income streams like voice shopping have not gained traction.
According to a source with knowledge of economics, Echo and Alexa lost around $5 billion in 2018. This year, Amazon's annual event to unveil new gadgets was much more subdued than in years past, when it highlighted outlandish goods like a sticky note printer and a $1,000 house robot.
Amazon's retail business—which encompasses its offline and online retail operations as well as its logistics division—has been struggling as a result of the pandemic's demand explosion and rapid development. According to the company, expansion plans have been delayed, and it has told investors that it thinks consumer confidence is low. Last month, Brian Olsavsky, the company's finance director, told investors that "we're aware that various variables are influencing people's wallets." He said that even though he didn't know where the money was going, the group was "prepared for numero