Trends
Will JioBook be another success? Is a laptop cheaper than a smartphone?
Will JioBook be another success? Is a laptop cheaper than a smartphone?
According to reports, the business plans to release a low-cost laptop with an integrated 4G sim card for Rs 15,000 soon.
In the 40-round, seven-day 5G spectrum auction that took place in India a little over two months ago, Mukesh Ambani-led Reliance Jio came out on top, winning 24,740 MHz of spectrum for Rs 88,078 crore.
Jio made a competitive proposal for the important 700 MHz bands that might offer it an advantage over its competitors. On the same day that 5G telephony services were introduced by Prime Minister Narendra Modi, Ambani said Jio would roll out affordable 5G services and cover every nook and cranny of the nation by the end of 2023. He added that Jio would provide "the highest quality and most affordable rates than anyone else has in the world."
Even in densely populated locations like Delhi, Mumbai, Kolkata, etc., Reliance has the means for a quicker and more reliable 5G connection thanks to the 700 MHz channels.
With its incredibly cheap feature phone, the JioPhone, Jio is not only competing with Telco rivals, but it is also increasingly posing a threat to smartphone manufacturers. The JioPhone Next was introduced by the firm last year, with aggressive pricing of Rs 6,499.
Even the most reputable smartphone manufacturers struggle to provide a quality product in this pricing range. However, Reliance has the power to accomplish that.
JioBook first, then JioPhone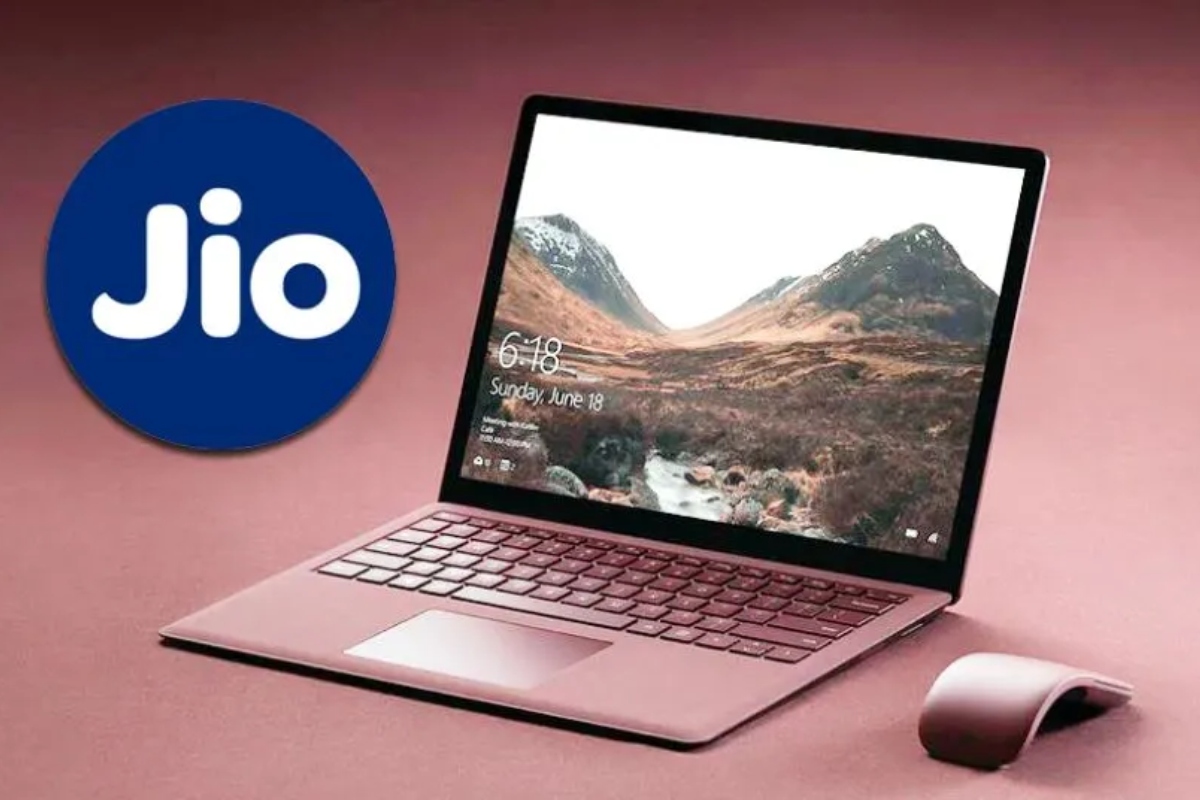 An inexpensive laptop with an inbuilt 4G sim card would purportedly be released by the firm for Rs 15,000 just as consumers were waiting for the JioPhone Next, an ultra-affordable 5G smartphone that the company revealed at its AGM 2022.
To power its processing circuits, which are based on Arm Ltd. technology, Qualcomm and Microsoft have joined with Jio to create the JioBook. Microsoft also provides support for specific apps. According to a source acquainted with the situation, "this will be as huge as JioPhone."
The JioBook will be manufactured locally by Flex, which hopes to sell "hundreds of thousands" by March, according to Reuters.
Jio's JioOS operating system will be used on the laptop, and programs may be purchased via the JioStore. Jio is also promoting the laptop as a tablet substitute for office workers.
Research company IDC estimates that HP, Dell, and Lenovo shipped 14.8 million PCs to India last year.
Introducing the JioBook is expected to increase the addressable laptop market sector by at least 15%, according to Counterpoint analyst Tarun Pathak. The JioBook is likely to run Windows 10 on its ARM-based platform. Specific sources indicate that 2GB of RAM and a Snapdragon 665 processor may be included. An LCD screen with a resolution of 1366×768 pixels is most likely to be on the JioBook.
A Qualcomm processor, with 2GB of LPDDR4X RAM and 32GB of storage, is anticipated to power the next laptop. A model with 64GB of storage and 4GB of RAM could exist. A derivative version of Android OS is predicted to run on the JioBook in some publications, although Windows 10 by Microsoft is also a possibility. That said, Jio has accomplished a commendable achievement with its incredibly inexpensive smartphone, but it remains to be seen if its laptop will prove to be a game-changer. It wouldn't be incorrect to assume that the firm may have to make some little sacrifices here and there to keep the cost low.
Jio benefits from the fact that there is no competition in the market for inexpensive laptops and that consumers have few choices.
Most of the products offered by companies like Dell, Lenovo, Asus, Realme, Xiaomi, etc. start at around Rs 30,000. Jio has chosen a good market niche but based on the specifications, it doesn't appear that the laptop will appeal to purchasers seeking a performance-focused device, and it appears that Jio isn't targeting those customers either, experts said.
Many students and other individuals are searching for a low-cost technology that simply does the job, and Reliance has previously tested the market with its JioPhone, which has been largely successful for the firm.
Reliance will see an increase in network service users thanks to the integrated 4G sim card in its JioBook.
Having said that, Reliance will benefit greatly from consumers utilizing JioPhone and JioBook linked over the Jio network.
What Will Determine the Success of the JioPhone 5G?
2017 saw the release of Jio's very cheap JioPhone. According to Counterpoint Research, the country's feature phone shipments from April to June 2018 were virtually entirely made up of 4G feature phones.
According to Counterpoint statistics, 47% of all domestic feature phone shipments during the quarter were made up of JioPhone. Samsung (9%) and Nokia HMD (8%) were among the companies that came after Jio. Analysts were quoted in the paper as adding that Jio's approach of a pan-India 4G network, significantly discounted price options, and a nearly free VoLTE-enabled phone is helping it increase its impact in rural areas. This is something that competitor incumbents have not been able to successfully fight.
When the cost of the 4G feature phone was reduced from Rs 1,500 to Rs 501, the study claims that JioPhone was responsible for roughly 50% of the network's new customer acquisitions.
Jio introduced the JioPhone Next in 2021 in collaboration with Google, the company's first smartphone. According to research company Counterpoint, the phone, with a price tag of Rs 6,499, accounted for a fifth of the market during the past three quarters and quickly rose to the top spot among sub-Rs 10,000 smartphones in India. The JioPhone Next's success was measured by the number of new 4G customers it attracted to Jio's mobile networks, and the 5G-capable JioPhone will be just as important for the firm as it can attract more consumers eager to experience the next generation of mobile networks.
Jio's 5G-capable smartphone does, however, have several rivals from other smartphone manufacturers, unlike its other products. The new gadget may be useful in helping Jio's 5G user base grow.
Since there are several 5G-ready phones in this price bracket and the new JioPhone is expected to cost approximately Rs 12,000, Jio's new phone's pricing would not be the sole factor in choosing it. So, it's unclear how Jio will make the offer more enticing to draw in additional customers.