Trends
You can now buy liquor from Delhi metro stations and outlets opened at selected locations
You can now buy liquor from Delhi metro stations and outlets opened at selected locations. As of now, liquor stores have opened on the premises of the Badarpur, Dwarka, Karol Bagh, Rajouri Garden, and Mundka metro stations.
To meet consumer demand, the Delhi government's excise department began selling liquor at shops located on the premises of Delhi Metro stations in several areas on Saturday. Officials have said that the decision was made to increase sales due to high foot traffic in the area.
According to officials, the Delhi Consumers Cooperative Wholesale Store Ltd (DCCWS) has received commercial licenses from the Delhi Metro Rail Corporation (DMRC) to open liquor stores at more than a half-dozen metro stations.
According to a senior Excise department officer, these stations are Badarpur, Dwarka, Karol Bagh, Rajouri Garden, and Mundka. He said the DMRC was being approached for permission to open government-authorized liquor stores at other stations.
The metro stations have very high traffic, which is important for giving access to more liquor shops so that more revenue can be earned easily. Some vending machines have already opened in larger Metro station premises, and more will follow soon, "The officer from the excise department stated.
The excise officer added, "We also plan to license wine and beer stores that will only sell light alcoholic beverages, rather than those with higher alcohol content, like rum and whisky."
Officials stated that in addition to liquor stores at metro stations, there would be commercial centers, shopping centers, and malls to provide an excellent opportunity for increased sales. In addition, other corporations will soon open shops on Metro premises with DMRC permission.
Vendors that are larger and swankier in Delhi Metro Stations
The shops which are recently built at the metro stations are frequently spacious and suitable for providing customers with the experience of swankier vends that require a minimum 300 square feet floor area.
Delhi Tourism and Transport Development Corporation, then the Delhi State Industrial Infrastructure Development Corporation, then Delhi State Civil Supplies Corporation, and DCCWS are now in charge of running liquor stores. The liquor shops can run big easily in the metro stations.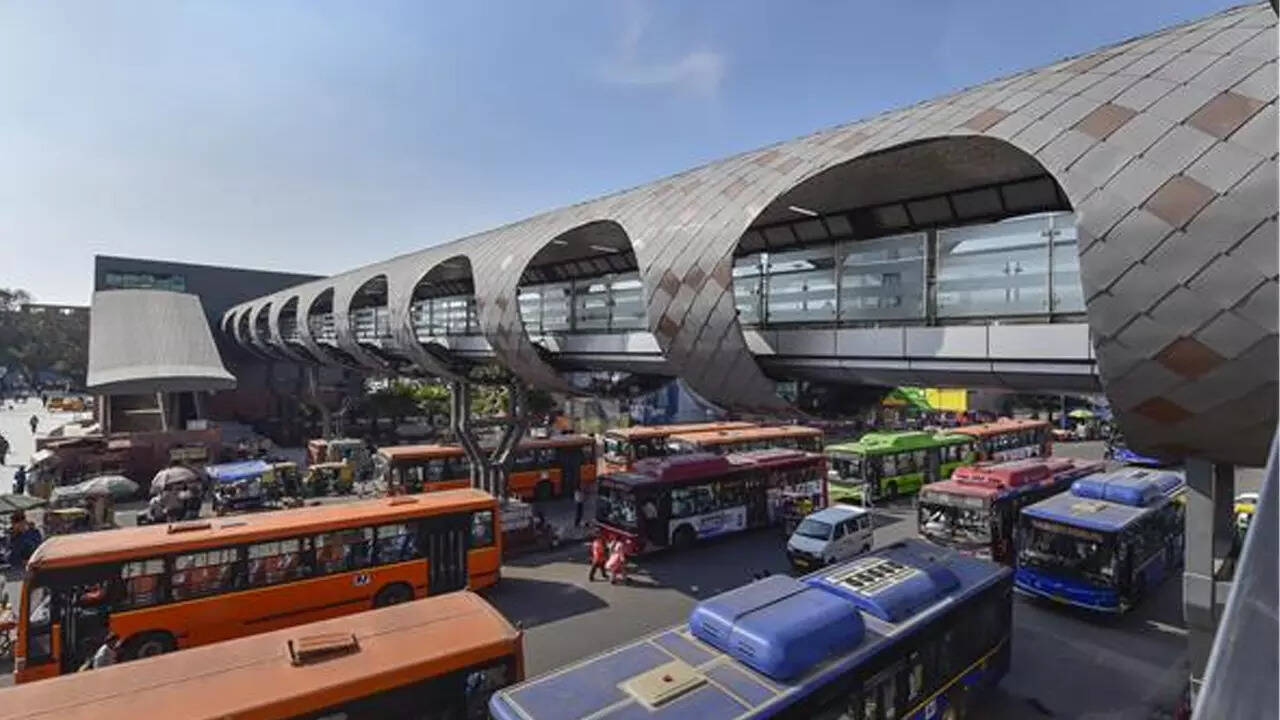 An official said that they are trying to make sure that all the shops present there have a minimum of three hundred feet square spacing, and also different adjustments are made for small shops which need to be rented as there are no other options left. He also said that the neighbouring metro stations do not have many shops and also the areas are being watched for open vends.
500 liquor vending machines by September
According to officials, the Excise Department plans to open 500 liquor vends across the city by September and at least 200 more by the end of the year.
After L G VK Saxena's recommendation, a CBI probe into its reported deformities, the government withdrew its Excise Policy, 2021-22, in July. The government had reverted to the previous excise regime, which was in place before November 17, 2021, when the 2021-22 policy took effect with private players' opening of liquor stores.
About the Delhi Metro Station
The Delhi Metro has played an important role in ushering in a new era of mass urban transportation in India. For the first time in India, the swanky and modern Metro system introduced comfortable, air-conditioned, and eco-friendly services, completely revolutionizing the mass transportation scenario not only in the National Capital Region but throughout the country.
The DMRC has built a massive network of about 390.14 Km with 286 stations in record time in Delhi, NCR, and stands out as a shining example of how a massive, differently complex framework project can be completed within the given time and within budget by a government agency. This network includes the Noida to Greater Noida Corridor and Rapid Metro, Gurugram.
On December 25, 2002, the DMRC inaugurated its first corridor between Shahdara and Tis Hazari. After that, the 65-kilometre first phase of the Metro line construction was finished in 2005, two years and nine months ahead of schedule. The DMRC has also finished building an additional 125 kilometres of Metro corridors under the second phase in the intervening four and a half years.
There are 286 stations in the current 390.14-kilometre Delhi Metro network. The network has now expanded to Gurgaon, Faridabad, Bahadurgarh, and Ballabhgarh in Haryana, as well as NOIDA and Ghaziabad in Uttar Pradesh. Modern trains equipped with Unattended Train Operation (UTO) technology have been introduced with the induction of the Park to Shiv Vihar and West Janakpuri – Botanical Garden Sections.
These trains move at very low frequencies thanks to the Communication Based Train Control (CBTC) signalling technology. The Aqua Line was built by DMRC on behalf of the NOIDA Metro Rail Corporation and is currently operated by DMRC. Furthermore, the 11.6-kilometre-long Rapid Metro connects to the Delhi Metro network at the Sikanderpur station on the Yellow Line. The Rapid Metro connects Gurugram, a satellite city, to the rest of the city.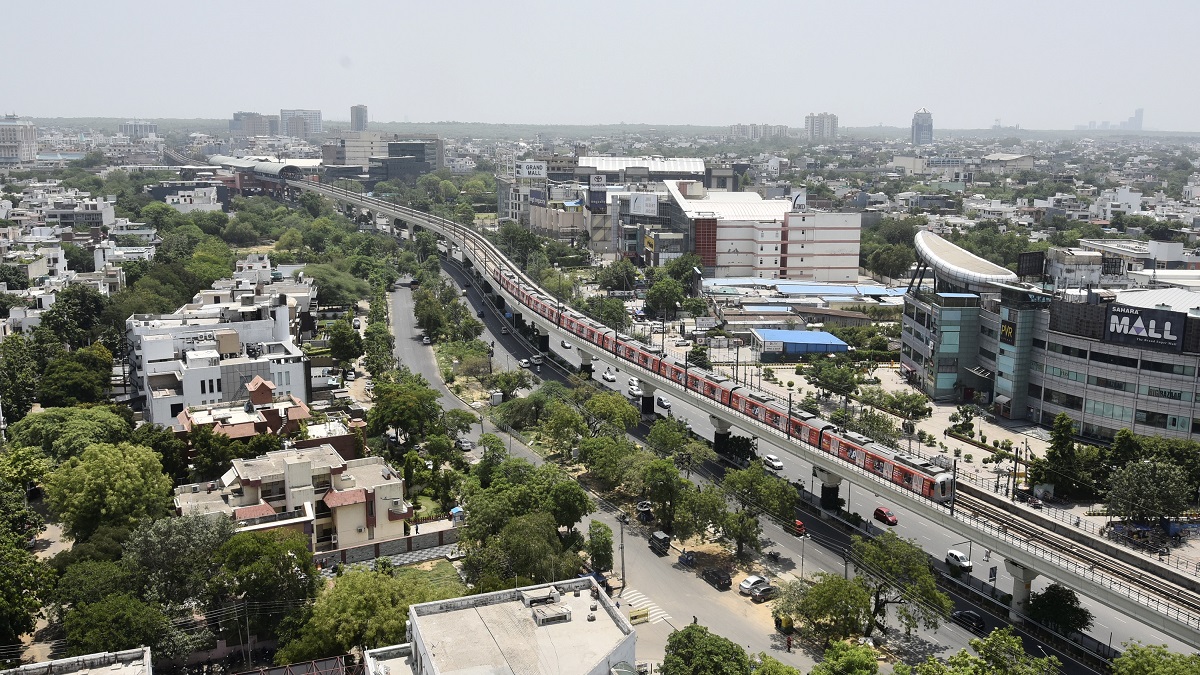 The Airport Express link between Indira Gandhi International Airport and New Delhi has now elevated Delhi to the ranks of global cities with high-speed rail connections between the city and the airport. Today, the DMRC operates over 300 train sets with four, six, or eight coaches.
The Delhi Metro has also made significant environmental contributions by becoming the world's first railway project to claim carbon credits for regenerative braking. As a result of its assistance in lowering the city's pollution levels by 6.3 lakh tonnes annually, which contributes to global warming, The DMRC was the first metro rail and rail-based system in the world to get carbon permits for reducing greenhouse gas emissions, according to the United Nations (UN).
It has also installed rooftop solar power plants at many of its stations. All of the stations in the currently under construction corridors are green buildings. The DMRC has completed 160 kilometres of Metro lines in the current phase of construction, weaving a web of Metro corridors along the city's Ring Road and connecting with many other localities in Noida, then Ghaziabad and many more.
Apart from providing a comfortable public transportation option for Delhi residents, the Metro also contributes significantly to pollution control and reducing road congestion.
Edited by Prakriti Arora