Trends
Zomato is developing a new loyalty program following the closure of Pro and Pro Plus.
Chief Financial Officer Akshant Goyal stated during the company's earnings call on Friday that Zomato, a food-tech platform that recently discontinued its Pro and Pro Plus membership schemes, is developing a new "loyalty program" for meal delivery. 
Customers can now purchase a pack of six deliveries with a 30-day validity period from Zomato for a discounted price of Rs 95, according to some app users. The company said on Thursday that its net loss for the July-September quarter decreased to Rs 250.9 crore from Rs 434.9 crore during the same time last year. The three-month period saw an increase in revenue of 62% year over year to Rs 1,661.3 crore, the statement added.
Although we no longer offer our own loyalty program, we are aware of what the rivals are doing in this space. It's a business call. Goyal acknowledged that there are benefits and drawbacks to the different loyalty programs that are currently offered on the market in response to a query about membership programs and their impact on order frequency. Customers were asked to "wait and watch on that" while the business worked on "something more differentiated," he said, adding that "we will come out with a loyalty program construct soon in the market.    The rival Swiggy has its own loyalty program, dubbed Swiggy One.
This allows users to receive limitless free deliveries from restaurants within a certain radius, limitless free deliveries from Swiggy's Instamatic a quick-commerce segment, and free delivery. Customers may acquire a Swiggy One membership for Rs 399 for a three-month subscription or Rs 899 for a 12-month subscription.
In August, Zomato ended its membership-based Pro and Pro Plus plans. During an analyst call after the company's April-June results, Goyal stated that the company intended to "look beyond these loyalty programmes and look at introducing newer use cases" to significantly increase customer frequency.
Both meal delivery and dining out were eligible for the Zomato Pro and Pro Plus programs. revealed that Zomato has launched Zomato Pay, allowing users to use the app to pay at participating restaurants. The new service is already available in 12 locations in India and the United Arab Emirates, and the business said it plans to expand quickly. Zomato's gross order value has been increasing in its food delivery business.
The GOV for food delivery increased to Rs 6,631 crore during the three months that ended on September 30 by 3% sequential growth and 23% annual growth. The total dollar amount of all orders, including taxes, customer delivery fees, and a gross discount, minus tips, is referred to as GOV.
Here's why Zomato is ending its Pro and Pro Plus programs.
The largest food delivery service in India, Zomato, has stopped adding new customers and merchant partners to its "Pro" and "Pro Plus" programs, the company confirmed to The Indian Express. The company had already discontinued the more expensive version of Zomato Pro Plus and changed the terms of its co-branded RBL Bank credit card. Zomato offered Pro and Pro Plus members discounts when they ordered food online or went out to eat.
According to Zomato, active members won't be able to extend or renew their subscriptions after their membership terms expire. The Gurgaon-based startup debuted Zomato Pro and Zomato Pro Plus in 2020 and 2021, respectively. The Zomato Pro program has taken the role of the Zomato Gold membership option. Pro members get discounts when ordering meals online or eating at restaurants that are partners.
In a message to anyone trying to renew their expired Pro membership, Zomato thanks them for taking part in the program. Due to the fact that we are creating a new and enhanced experience for you, the subscription cannot be renewed. Visit the Zomato app to stay current with the most recent articles. An official from Zomato confirmed the news in response to inquiries from The Indian Express, adding, "While Zomato Pro and Pro Plus have been incredibly popular with our users and business partners, we want it to be even more beneficial, especially for the most engaged users and business partners.
In order to create a new program, we are listening to customer input and collaborating closely with our restaurant partners. New merchant partners and members are not currently being added to Zomato Pro and Zomato Pro Plus. The spokesperson continued, "While active members can continue to receive their benefits as promised, they won't be able to extend or renew their memberships once their membership tenure expires.
Customers of Zomato were informed in a separate message from RBL Bank and the food technology platform that the cashback from purchases made on the app using the co-branded credit card would be limited starting on September 20 to 500 in Edition Cash each day.  
These most current options are in line with Zomato's new strategy for increasing client regularity, which goes beyond reward programs. I think if we're going to start from where we are today and dramatically increase customer frequency, we'll have to look further at these loyalty programs and look at introducing newer use cases, which may lead to a lot of the current offline spending on restaurant food moving on to our platform," Zomato's chief financial officer Akshant Goyal said in the company's earnings call for the April-June quarter earlier this month.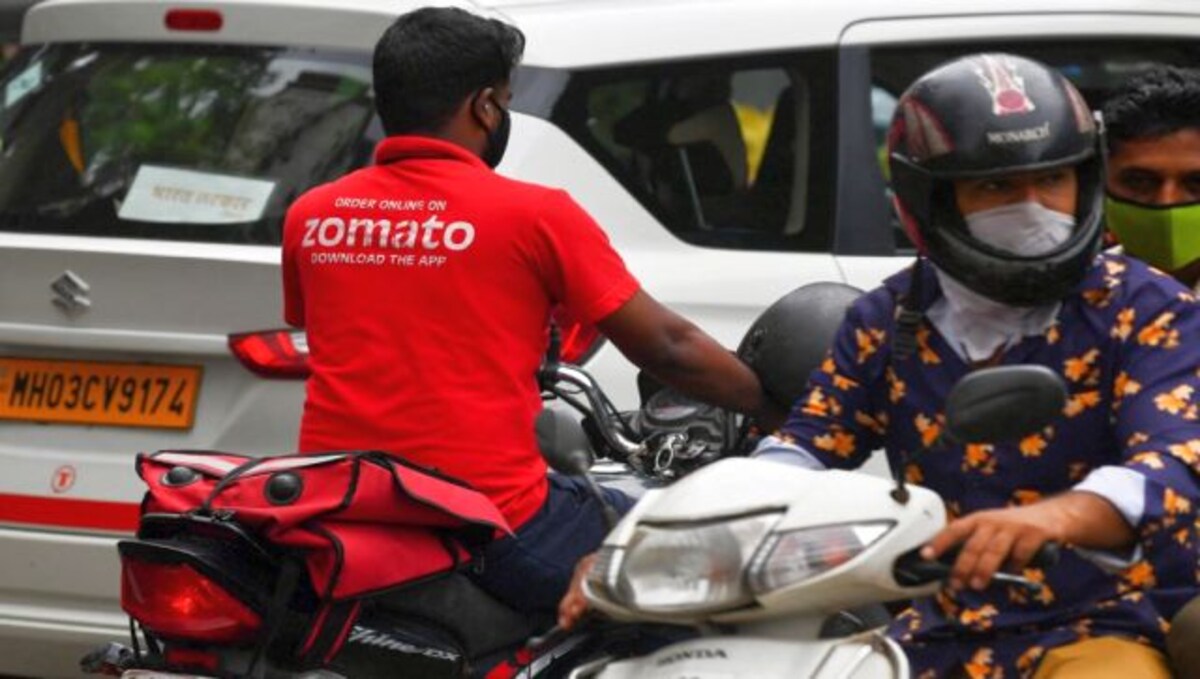 For the three months ending in June, the business recorded a consolidated net loss of Rs 186 crore, down from Rs 359.70 crore in the March quarter and Rs 360.70 crore in the quarter ending June 30, 2021. This is despite the fact that its top line increased to Rs 1,413.90 crore from Rs 844.40 crore during the same period the previous year.
Edited by Prakriti Arora