Business
Top 10 Most Promising VPS Companies In India 2022
Top 10 Most Promising VPS Companies In India 2022
We recommend this type of hosting for those who need more than web hosting but do not want to deal with the complexity of dedicated servers. VPS hosting be the best option for you.
That's because shared hosting packages are inexpensive and easy to use. Nevertheless, they are generally slower, less flexible, and do not have the power or functionality that businesses or professionals usually need.
The VPS (Virtual Private Server) plan provides a virtual server environment of your own. Your operating system, extensions, apps, and settings are completely under your control.
Virtual Private Servers (VPSs) run on physical servers, but not as many as shared hosting, and are usually allotted a certain amount of resources for their use, such as RAM, storage space, and CPU cores.
You may be surprised by how easy it can be to manage. Standard tools like cPanel are often included in VPS plans, which allow you to monitor and configure your website. Hosts are capable of monitoring and fixing problems whenever they are found, as a service crash.
You can get a VPS for a few dollars, depending on your needs. 
Finding a Goldilocks plan that's just right can be difficult due to the various hosting tiers and web hosts. Unless your website has a lot of power requirements, shared hosting will not suffice, but you do not want to use expensive dedicated hosting. Virtual private server (VPS) hosting falls in the middle of the two.
Dedicated hosting and shared hosting are best combined in a VPS environment. VPS hosting lets you host your site on a server where others are also hosted. How does it differ?
There are fewer websites on each server, and each website has its resource allocation (like dedicated hosting). The sites split the costs associated with running on the server, resulting in a monthly or annual fee that is less than specialized hosting's very high cost.
What is a Virtual Private Server (VPS)?
VPS Hosting is one of several web hosting accounts from which you can pick to host your newly constructed website, and it has both dedicated and shared hosting features.
Anyone who maintains a website should know that a web server is often needed to save your website's data.
Most people choose hosting services from one of the few companies that are capable of managing web servers, since building and maintaining the server is expensive and complex.
However, not all web hosting services are created equal; they are all similar in terms of having a server on which to run your website. Each of these hosting services differs in terms of how they're set up, the services their amount of freedom.
What Is the Price of VPS Hosting?
VPS hosting plans are more expensive than shared hosting due to their hybrid nature, but it is still cheaper than dedicated hosting. Paying between $20 and $100 on how it is structured. Meanwhile, shared web hosting is very affordable; you can get up and running for less than $10 per month. You have to pay $100 per month for dedicated hosting.
Most VPS hosts offer Linux-based VPS hosting; you'll have to look around a little to locate Windows-based VPS hosting. If you plan on operating software that needs a Microsoft-compatible environment, keep this in mind. Linux-based VPS hosting, on the other hand, will save you money; Linux servers are often $10 to $20 less expensive than Windows servers.
Your site will not share resources with adjacent sites if you host it on a VPS, it would on shared hosting. Because your site is hosted on a separate server with its os, space, RAM, and quarterly data transfer restrictions, you may expect smoother, more consistent site performance.
On a shared server, the sites with whom you join your server are less likely to have an impact on your site—or even knock it down entirely—than they are on a private server. However, understanding how VPS configurations work is only the first step. You'll still need to learn the aspects of creating a rock-solid VPS-hosted website.
Differences Between VPS and other Web Hosting Systems
VPS hosting is created so that you can hire an entire server just for your website, which is ideal, if you expect a lot of traffic. This server assists you in customizing and fine-tuning your website.
Your web hosting on a VPS server that functions like a dedicated server. It's possible that you don't want to supply specialized VPS hosting facilities to different website owners with varying needs, when you can rent merely a section of the complete server.
VPS Hosting Features You'll Require
After you've registered your website, you'll need to choose your server's specifications. Multiple VPS plans with varying levels of RAM, email capability, storage, domain hosting, CPU power, and monthly data transfers are commonly available from web hosts. Website builders includes with the plans, allowing you to create a face for your site.
A web server should have at least 4 GB of RAM, 100 GB of storage, and a large monthly data transfer volume. If your website to grow, you should seek a web host that has infinite features. Hostwinds, for example, the PCMag Editors' Choice for VPS hosting domains, it gives unlimited email and monthly data transfers. However, unlimited service, you should read the tiny print to ensure that you understand what you mean by limitless and what the hosting provider means by it.
You'll want the option to create an infinite number of email accounts, it comes to email and limits. You'll love to be able to expand your accounts without having to spend more money if your website grows dramatically. The space per email account is usually limited by web servers.
To put it another way, the number of email profile you can create may be unlimited, but each one will have limited storage of 10GB. To avoid being startled by a web host's messaging constraints, take the time to explore its email options. 
Typically, gives storage options for your website: a hard drive and a solid-state drive. Traditional hard drives are less expensive, but they are not long lasting. On the other hand, Solid-state drives are frequently faster and more dependable than traditional hard disc drives, although they are more expensive and have smaller storage capabilities. Unless you require extreme speed, a standard hard disc should suffice.
Is it your intention to sell goods or services? You'll want to look into a Secure Sockets Layer (SSL) web hosting provider (SSL). An SSL connection secures the financial details that travel between consumers' web browsers and your website, ensuring that the information. Whenever you create an account for a web hosting package, some hosting firms provide a free SSL cost close to $100. You can save money by looking for services that provide lower-cost SSL plans.
What is VPS Hosting, and how does it work?
Virtual Private Server (VPS) Hosting is built on technology similar to those of Virtual Box or VMware. With these apps, users can run several virtualized operating systems on another computer. Even though a VPS server only has one can be utilized to run many OS on the same machine. Each of these operating systems functions as dedicated server, allowing you to enjoy all of the benefits of a single hosting at a fraction of the price.
What Is a Managed Virtual Private Server (VPS)?
One of the major disadvantages of VPS hosting is that you must manage your complete server environment yourself. You may face major security concerns and performance loss if your virtual server is not properly configured and maintained. Managed VPS hosting services exist as a feasible answer to this problem on the market. You may think VPS hosting, which includes complete technical support.
Managed VPS is a unique concept in the industry, but it is becoming increasingly popular among hosting businesses. They may set up the server to your specifications, manage uptime and server control, and The managed VPS client will be responsible for backups and caching.
Virtual Private Networks are well-known to a large number of people (VPNs). Simultaneously, only a few of them are aware of their true identities.
Essentially, VPNs are highly secure ways of connecting to other networks over the internet. In addition to accessing restricted websites, using VPNs to secure your browsing activity, and more, they can protect your browsing activity from prying eyes when using public Wi-Fi. Yet they are only one part of the picture. It is far more difficult for laypeople to understand what a Virtual Private Server (VPS) is. There is a very real difference between VPNs and VPSs and most people do not realize it. The first refers to a network, whereas the second refers to a component of a physical computer.
A VPN is a virtual private network that connects multiple computers via the internet to keep the information, data, and other facts private those who aren't members of the system. As a result, it is a popular and well-known solution, as it ensures the security and protection of mission-critical information. A VPS server, on the other hand, is merely a physical part of a massive and efficient server that has stayed encased to avoid any interaction with the machine's other elements and figures. In other words, it has its server resource allocation, software, other things. In practical terms, it's a smaller server within a larger server.
One of the greatest solutions for hosting a website is a VPS or virtual private server. The top 10 best providers for VPS hosting will be reviewed on this page by our team of hosting experts.
Many people choose a basic shared hosting plan when they first start a blog or website, but as your site grows, so do its needs and requirements, and you'll need to improve your service. That is the moment at which it is appropriate and necessary to consider using a VPS server.
Following a shared server, the virtual private server is the next possible choice. Although you still use a physical server with those other website owners, the number of services hosted on a VPS is far lower, and each account on the server has its own set of resources.
Most of the time, the top VPS hosting companies provide greater computing resources and power to site owners to assure the fastest loading time and best performance. The traditional hosting environment can be quickly scaled to meet the increased traffic demands that your site may experience during special events such as holidays, festive offers, or other occasions.
The key thing is that there are several VPS hosting service providers in the industry, making selecting the finest one difficult.
If you're looking for the best VPS host, you've come to the right spot since we've done the research and analysis for you to determine which VPS hosting companies are best for your website.
Our staff of hosting evaluators looked into a variety of VPS hosts, their features, services, and what makes them special. What kind of web hosting services do they provide? Do they provide performance-optimized VPS? What types of customer service and support are available? Can I get my money back if I'm not satisfied?
VPS Hosting has several advantages.
VPS Hosting has several advantages over other hosting solutions, despite their respective advantages and limitations.
After you've determined what your website's requirements are, you'll need to select how you'll use the hosting. These were some of the benefits of VPS hosting that you will appreciate.
The ability to scale
Scalability relates to the server's ability to handle higher workloads quickly and efficiently, usually by utilizing redundant system resources. Because of unexpected increases in site traffic, which can be monitored with VPS hosting, the scalable foundation is preferred in commercial situations. If your firm has a volatile strategy or needs to accommodate a growing workload, VPS hosting is the way to go.
Devoted Personnel
Users can customize resource allocation and physical disc space, data storage, processor speed, and memory of a VPS as well as the way data is transported.
Obtaining Root Access
Root access, which allows users to run alternative operating systems, install apps, and add services, is one of the most popular aspects of VPS hosting.
The service can be tailored to your needs.
The operating system on a VPS server lets the customer install server programs including MySQL, Apache, and PHP. In looking at a hosting plan that offers VPS plans, users can find two operating systems to choose from Linux and Windows. A VPS hosting plan's OS represents the type of environment your software will run in, so choosing the right one is a crucial decision.
VPS Companies In India 2022
Bluehost
Bluehost is a good VPS hosting option. This choice will appeal to both new and experienced web developers because its plans are generally dependable and the fees are reasonable.
The hosting provider has a lot to offer, but it has a few limitations in terms of capacity. Additionally, its introductory package ($18.99) is a little pricey for newcomers. However, for large projects and builders, the pricing is reasonably priced.
Overall, Bluehost is well-liked and can accommodate a wide range of website types. Yet, there are no truly unique features available. As consumers perceived, Bluehost's VPS services fall short for experienced website owners.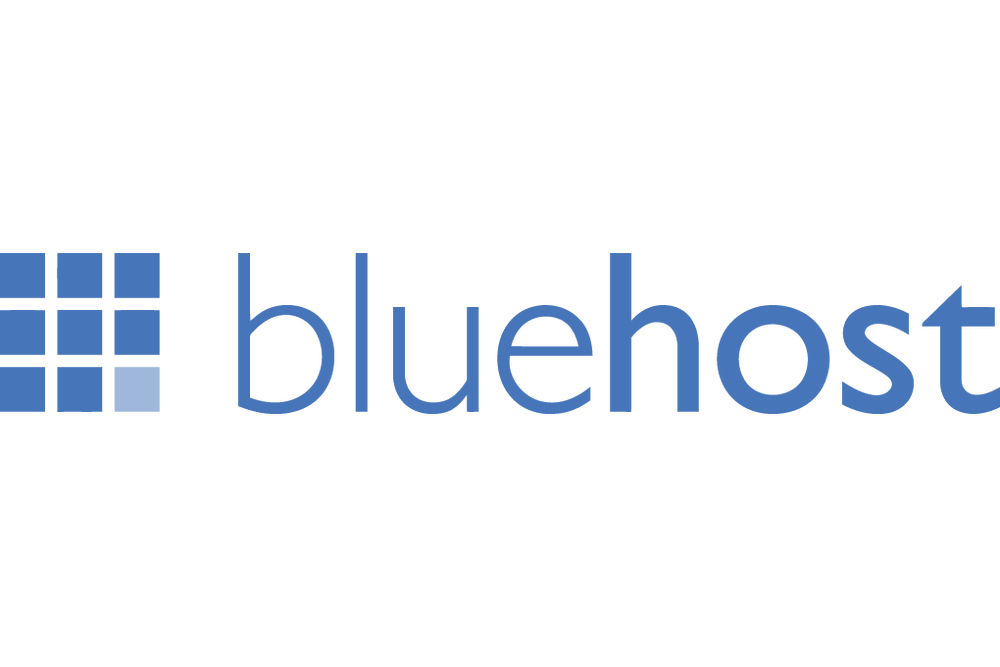 Hostgator
Hostinger was founded in 2004 and has been on an incredible journey since then. Hostinger has the potential to allow individuals to create websites for free. We've created a total chance on the web with our infinite PHP, MySQL, cPanel, and no promotions plan. Hostinger India is well-known for its cost-effectiveness throughout a wide range of facilitating administrations. The VPS (virtual private server) hosting options are the same, starting at Rs.285 per month, but many people prefer the latter. They provide great execution that is comparable to the cost but only in most cases. In our tests, we saw 99.99 percent uptime and a stacking time of 305 milliseconds.
Kamatera
The very first name that springs to mind is Kamatera. It has captivated the minds of millions around the world since its birth. Data centers can be found in Germany, the United Kingdom, Canada, Hong Kong, the Netherlands, Israel, and the United States.
In comparison to competitors, the company stands out with a range of well-balanced prices and quality bundles.
Because of its great customer service, this organizational structure is a framework out from the competition. It is the most comfortable and rational hosting company on the market, according to specialists. The hoster has the advantage of providing professional and reasonable technical support via email, online chat, or phone. 
The reasons for choosing Kamatera Hosting are numerous, including a free CDN, a selection of server locations, and a great support team. One of the benefits of using a Katatera VPS server is its compatibility with any site management system.
Cloudzy
On our list of the top 10 VPS providers, Cloudzy is proudly ranked first. The KVM VPS technology will be used to provide you with outstanding VPS services.
You'll get 2GB of VPS RAM with simple RAID10 and windows Os SSD storage for $7.95 per month. You can pay monthly or become more significant reductions if you subscribe for a longer period.
You will have complete control over numerous VNC clients. It's offered at 14 handy locations across North America, Europe, and Asia, with a 7-day money-back guarantee and 24/7 uptime with protected hardware and system connectivity.
A highly autonomous Virtualizor Control Panel is included with all Windows VPS Cloudzy servers. You can instantly activate a VPS that is simple to use. You can connect to the server using VNC, RDP, or a hard reset, or you can download a Windows image and install your favorite version of Windows.
Cloudzy keeps track of its clients' demands with cost-effective services as the prestigious top VPS provider. With 14 data center locations across three continents, it offers geodiversity. Which is to say, you will be given the quickest VPS available anywhere on the planet. You'll always have adequate resources thanks to its powerful CPU and RAM, as well as its lightning-fast SSD.
With Cloudzy, you can say goodbye to VPS providers who don't take care of your operating system, particularly the Windows version. Another amazing benefit of Cloudzy VPS is that it protects its clients from viruses that could infect their server and bring it down. Cloudzy offers a seven-day money-back guarantee.
DreamHost
Another cheap VPS hosting option is DreamHost, which offers plans that are competitively priced in comparison with its competition. With unlimited bandwidth and the cheapest hosting package on this list, this provider is a great all-around option. However, one of DreamHost's major drawbacks is it doesn't provide root access to systems. It also lacks phone and lives chat support. 
The term "you get out what you pay for" is exemplified by DreamHost. Although the costs are low, assistance is limited; thus, it might not be the greatest choice for individuals who are new to VPS hosting. More experienced users, on the other hand, may be able to save money with DreamHost.
GreenGeeks
GreenGeeks is the first environmentally friendly web hosting company based in California. They have an energy-efficient data center network in the United States, Canada, and Amsterdam, but none in India. Regardless, they provide amazing website speeds throughout the world.
A2 Hosting
Bryan Muthig, our CEO, started A2 Hosting in a two-room business in Ann Arbor, Michigan, in 2001. He wanted to make it easier for people to flourish on the internet since he was on a mission to help the rest of the world prosper on the internet. Muthig has used his eagerness and good specialized as a UNIX frameworks mentor to build a global organization. Even with this rapid growth, A2 Hosting hasn't strayed far from its core values.
We use our overview, skills, and assets to assist someone else with revitalizing their computerized dreams regularly, and we need to help you as well! With over 200 hundred colleagues and a variety of server farms all over the world.
A2 Hosting delivers its finest value VPS options. This host's hosting bundles are perfect for new website owners and owners since they include master help and amazing help performance, and money-back guarantees.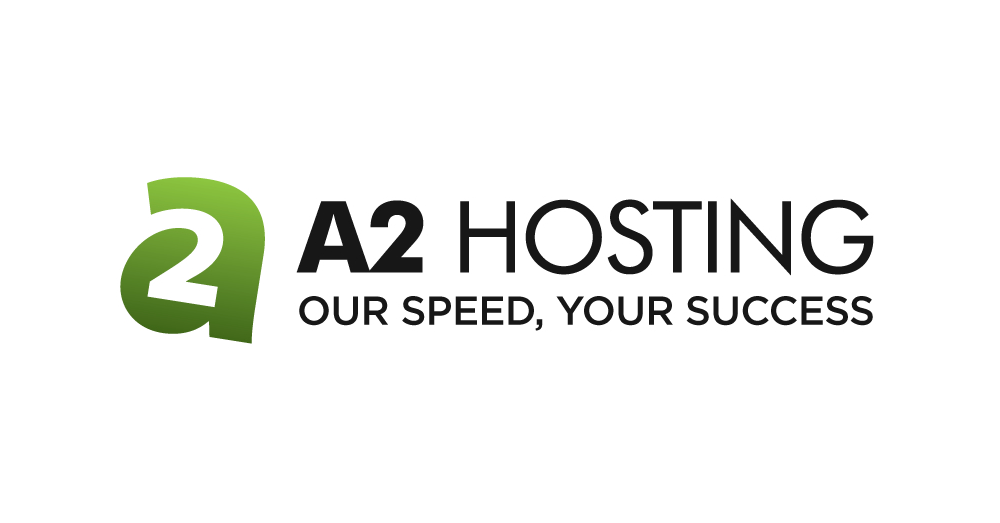 LiquidWeb 
This company has been providing great hosting services since its inception. Liquidweb can provide customers with a cost-effective solution. Liquidweb manages over a million domains and has been fighting back against its competitors. 
The hoster's free server administration on VPS / VDS packages is a unique feature that is uncommon among similar firms. The high uptime and great client feedback attest to the hosting provider's exceptional dependability.
Other aspects such as great web performance, amazing uptime, and solid customer service throughout extended outages have also attracted my curiosity.
Liquidweb is a great provider of VPS hosting. The hosting plans provide a variety of features, including a free cPanel license, SSL, and high-speed hosting, making it a great choice for advanced users.
VPSWALLA
The VPSWALA price starts at $59.94, making it one of the more expensive VPS providers. The only downside is the limited resources despite the free SSL certificate.
The SSL certificate that VPSWALLA offers is free, so you won't need to pay for one anymore. Its website transfer service and Cpanel service are also useful to novices.
In VPSWALA, you never have the option to choose long-term plans. Furthermore, VPSWALA only accepts PayPal payments, meaning that you cannot buy any other way. Finally, VPSWALA does not offer refunds.
In the case of a low budget, testing VPSWALA is not recommended because there is no fixed address, and they do not provide exact information.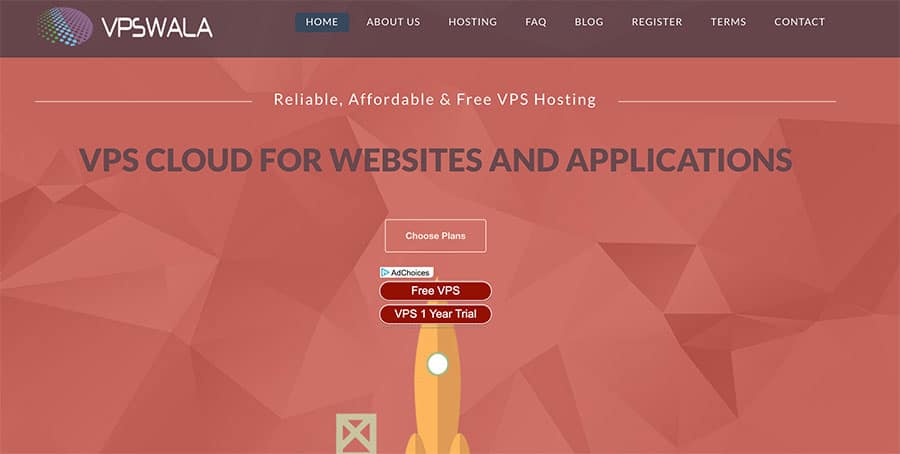 DigitalOcean
The only hosting service offered by DigitalOcean is VPS hosting. As well, the cloud provider charges an hourly rate of use rather than a monthly fee – similar to that of Google and Amazon. In this way, it is a good choice for small websites as well as for large application development endeavors.
It is universally accepted that DigitalOcean can host ARK servers and Rust games. If you calculate a monthly rate of $4.71, you get a very affordable rate for 1TB. The cheapest plan costs $0.007 per hour.
Most anyone can use DigitalOcean, but it is designed for developers.
Its pricing structure and emphasis on the technical features of VPS hosting may be perplexing and difficult to understand for newcomers, and one of the alternatives may be a better option.