Health
The New Importances of Ayurveda in 2021 and contribution of Dr PK Warrier
Whenever we read about Ayurveda, few pictures pop into our mind; the most prominent is Baba Ramdev and jungles. Whenever a person thinks about Ayurveda or Naturopathy, he imagines that he will be soaking in a hot tub in a wilderness with herbal packs applied all over his body. We all have heard testimonies where a person suffering from a disease that was not solved by western medicine is perfectly fine with traditional medication. In pop culture, we can draw references from movies like Dr Strange, where Dr Stephen Strange, a world-class surgeon who couldn't cure his trembling fingers via surgery, was completely fine once he entered the realm of traditional medicine.
Ayurveda practitioners believe that a person who is born on this earth has different physical traits, mental traits and personality or the mind body connection. All these three elements influence each other, and any imbalance causes diseases. When any traditional or western medicine takes into account the impact of mind and body on each other, it is called a holistic approach. Western treatment generally does not consider the mind-body connection while diagnosing and treating disease, especially psychological disorders. In the book named 'How to do the work' by Dr Nicole LePera, she has extensively written about how western medicine does not consider thinking patterns, trauma etc .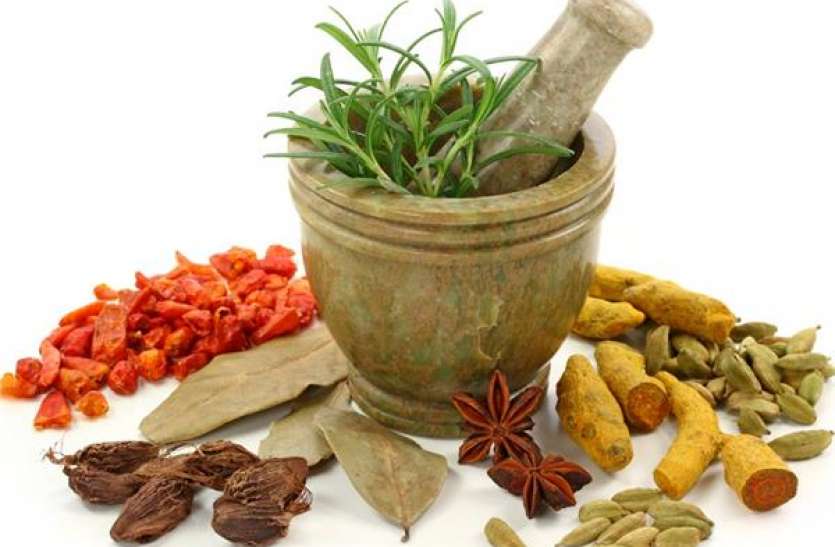 While treating psychological disorders. Indian Medical Association IMA and baba Ramdev went at each other's throats when IMA called Ayurveda to practise nothing but quackery. When Baba Ramdev came forward with his anti-Corona medicine called Coronil kit, he was criticised worldwide. Allopathic medications do not have any testing standards or mechanisms to verify the effect of Ayurvedic drugs. Instead of outrightly denying the effectiveness of Ayurveda, IMA needs to conduct research or better devise a testing system to test the efficacy of Ayurvedic medicines. Apart from Baba Ramdev, Dr Panayambally Krishnakutty Warrier is a notable figure in Ayurvedic healthcare in India.
What is Ayurveda, and what are its Indian dynamics?
Ayurveda is one of the oldest healing sciences of the Indian subcontinent, which is believed to be originated more than 5000 years ago. It is known as the mother of all healing and the name Ayurveda means the science of life, which is mentioned in Atharvaveda. Ayurveda has been passed upon generations in the form of oral knowledge from accomplished masters to their students. Homoeopathy and polarity therapy the other two healing systems that have their roots in Ayurveda. Ayurveda believes in holistic healing and encourages a healthy lifestyle, diet, right thoughts, yoga and the use of herbs. According to Ayurveda, the entire universe is an interaction between five great elements known as space, air, water, fire and earth.
Vata, Pitta and Kapha are three different elements that form our body. It is the interaction of these eight elements in various permutations and combinations that form patterns in our physical body. Western allopathic medicine believes in symptoms and their diagnosis. They use drugs and surgery to suppress and rid the symptoms, pathogens and dead tissues. Ayurveda believes that every person is born and bought up differently hence needs different treatments.
An Ayurveda practitioner will diagnose through questions, observation, inference and physical examination. Basic techniques include checking the pulse, observing the tongue, eyes and gauging the patient's tone of voice during the assessment. The Ayurveda industry in India is valued at ₹335 billion in 2019, and given the coronavirus and deaths, it is expected to reach ₹1042 billion by 2025.
Several companies operate in the Ayurved medicine segment like Dabur, Patanjali, Baidyanath, Hamdard, Zandu, Himalaya, Vicco et cetera. Ayurveda has suddenly grappled interest of the youth because of rising awareness about the side effects of allopathic medicines. This coronavirus pandemic has taught us that a human body can bear life-threatening diseases if its immune system is on point and the body is fit. There are many potions and powders introduced in the market which claim to increase immunity. Turmeric has become everyone's favourite, and Starbucks has introduced a recipe called turmeric latte. One can judge the impact of Ayurveda from these incidents.                
Who is Dr PK Warrier?
He was the chief physician and managing trustee of Kottakkal Arya Vaidya Sala, which has Ayurvedic treatment centers across the country. Dr Warrier, in his 70 years of practice, revived Ayurveda and set benchmarks for the Indian traditional healing system. He revolutionised Ayurveda by converting conventional healing methods into modern classical therapy. Dr Warrier never took fees from his patients, be it rich or poor. Dr Warrier is an example of a typical Indian child who was made to study medicine by his parents when he wanted to study engineering.
There was a brief time when he left medicine and joined the quit India movement; he was inclined towards the Communists but later returned to medicine. Dr Warrier joined the family unit, which was founded by his nephew PS Varier in 1902, as factory manager in 1947. He became a chief physician and managing trustee in 1953 because the nephew was killed in an air crash. When Dr Warrier sat at the helm of the institution, he started expanding it. He opened a nursing home and began PanchKarma and other Kerala special therapies.
Panchkarma is a technique used to eliminate toxic elements from the human body. The care centres, which were the first such centres in traditional medicine, slowly transformed into research centres. Dr Warrier's Ayurvedic institution grabbed the attention of the entire nation in the 1970s. Former Indian president VV Giri flew to Kottakkal Village for Ayurvedic treatment under Dr Warrier; this incident bought focus back on traditional Indian medicine. Dr Warrier was also involved in modernised drug manufacturing; he adopted scientific techniques for prescription and treatment.
He believed in the cultivation of medicinal plants to ensure optimum supply and started research and publication division to attract people towards traditional medicine. His research and publication work attracted a lot of attention and made the conventional medicine scheme famous. Dr Warrier made it his life's mission to popularise traditional medicine and travelled extensively across the world. He was a proponent of traditional Indian medicine, which he improved with time. He was an excellent orator and has authored several books. In 2018 Dr Warrier started a clinical research Centre at Vaidya Sala. This research Centre aimed to catch up with advancements in western medicine and gear up for future endeavours.
Whenever a person who is out of an academic circle presents revolutionary ideas, views and opinions, he is not given importance because he does not have the desired degree. But Dr Warrier had a degree in medicine which makes his ideas and views essential, and they were heard. It is because of this he was able to revolutionise Ayurveda. Knowledge and research are like a candle that destroys darkness and ignorance, but it is the cross of the enlightened to bear. Dr Warrier set up Kerala Sastra Sahitya Parishad, a people's science movement to spread knowledge and curiosity.
He even set up a State library council and a temple protection committee. Dr Warrier, for his notable work and selfless service, received Padma Shri and Padma Bhushan. He is also awarded doctoral degrees from various universities. Prime Minister Narendra Modi tweeted on the demise of Dr PK warrior. Dr PK Warrier changed the face of Ayurveda in India, and globally, he believed in scientific pursuit for Ayurveda and innovation in Ayurveda to keep up with the world. He was a doctor who convinced the world about the scientific approach of Ayurveda.