Over USD 1.5 Trillion is expected to be generated by the pharmaceutical market by 2023. Indian pharma companies hold a leading position globally. Approximately 20% of global generics exports come from India, which is the world's largest supplier.
The company meets a large percentage of the worldwide demand for vaccines and generics. Local pharmaceutical markets contribute *2% of global sales by value and *10% by volume. During the 2019-23 period, India's pharmaceutical spending is forecast to grow at a compound annual growth rate of 8-11% to reach US$ 28-32 billion.
Listed below are the largest pharma companies 
In terms of total net sales, the Top Pharma Companies list in India in 2021. Ordered by descending revenue, the list follows:
10. Divi's Laboratories Ltd
Divi's Laboratories specializes in manufacturing Nutraceutical Ingredients (NIs), Intermediates, and Active Pharmaceutical Ingredients (APIs). Revenue totals Rs 6,861.14 Crs. They are a leading pharmaceutical company in India.
ROE: 23.90 %

Sales Growth: 29.20 %

Promoter holding: 51.95 %

Market Capital: 138177.72 crores
The company was founded more than 29 years ago; the company is located in Hyderabad, India and has two manufacturing facilities. It is one of India's leading pharmaceutical manufacturers, and Divi's 11,000 highly trained employees in 350 departments work together to create world-class products.
9. Alkem Laboratories Ltd
The company provides pharmaceutical products, active pharmaceutical ingredients, and nutraceuticals, which are sold in India and 50 other countries.
The company has been ranked among India's top ten pharma companies in domestic sales for the past 15 years, thanks to a comprehensive portfolio of 750 brands covering all the major therapeutic segments and a pan-Indian solid trade and distribution network.
Market Cap: 43,618 Cr.

ROE: 20.41 %

Sales Growth: 38.1 %

Promoter holding: 58.84 %
In addition, gastrointestinal, Pain management, and Vitamins / Minerals / Nutrients are among the company's therapeutic segments where they rank among the top companies in India.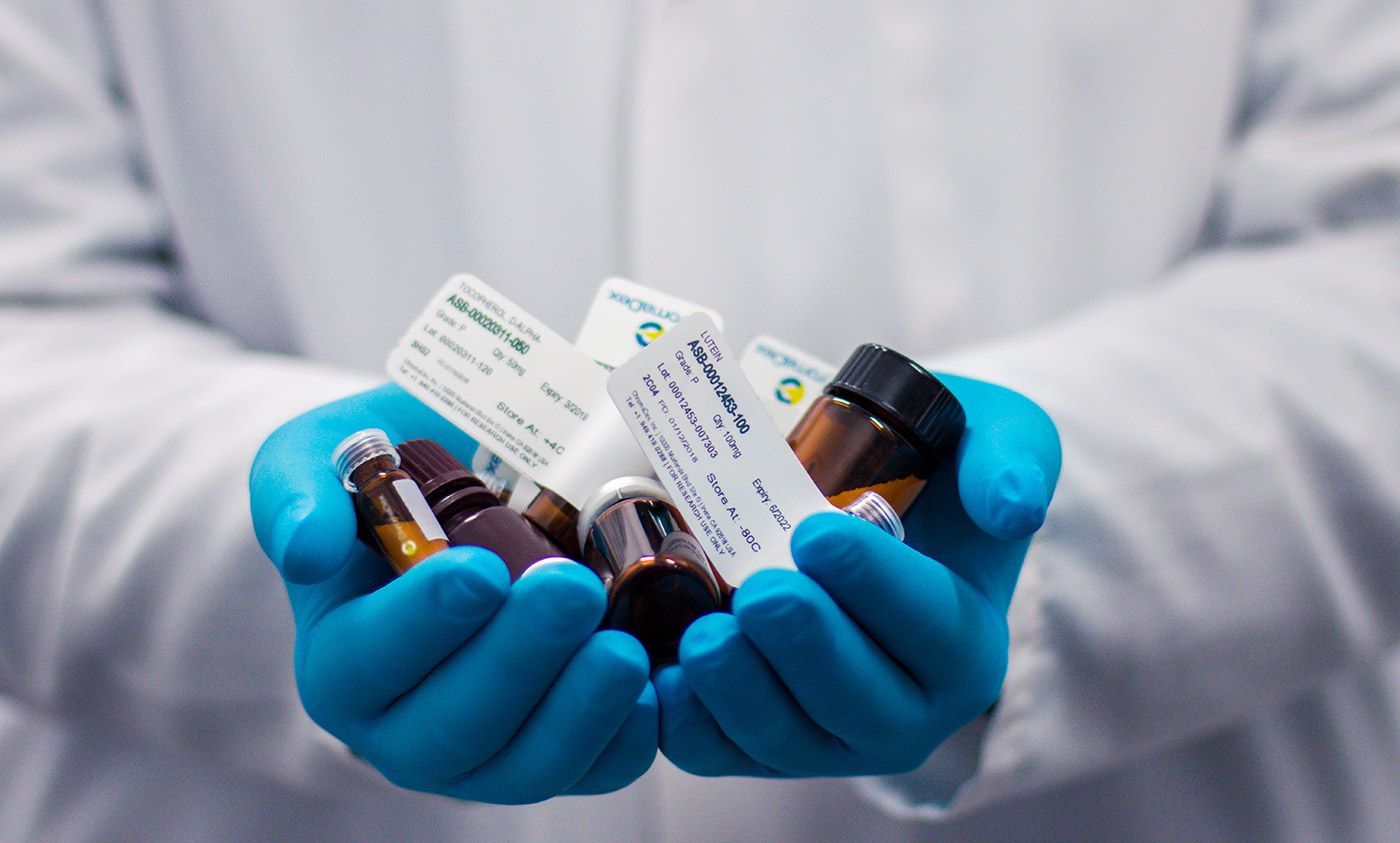 For the fiscal year 2018, their iconic brands like Clavam, Pan, Pan-D, Taxim and Taxim-O have positioned us as the sixth-largest pharmaceutical company in India, based on domestic sales.
They have 21 manufacturing facilities worldwide, including 19 in India and 2 in the U.S. Their annual net growth are Rs 7219.68 Cr. They are one of the biggest pharmaceutical companies in India.
8. Torrent Pharmaceuticals Ltd
A leading pharma company in the country is Torrent Pharma, the flagship company of the Torrent Group. It was a pioneer in the concept of niche marketing in India and is one of the top players in the therapeutic segments of cardiovascular disease (CV), central nervous system disease (CNS), gastrointestinal disease (GI) and women's health care (WHC).
Additionally, the company excels in diabetology, pain management, gynaecology, oncology, and anti-infective drugs.
Torrent Pharma is a world-class manufacturer with a vast domestic network and international presence in over 40 countries. It has a total revenue of Rs 6,569 crores.
Market Cap: 47,709 Cr.

ROE: 23.3 %

Sales Growth: 22.17  %

Promoter holding: 71.25 %
Elder Pharma's Indian branded business, Zyg Pharma's dermatological division, Glochem Industries' API plant, and Unichem's Indian-branded division and manufacturing plant in Sikkim strengthened Torrent Pharma's position as a critical player in the Indian pharmaceutical market.
To enter the German market, Torrent Pharma acquired 90-year-old Heumann from Pfizer in 2005. Afterwards, Ranbaxy sold us an ANDA for Minocycline in 2015.
A generic pharmaceutical and over-the-counter company based in Levittown, Pennsylvania, USA, was acquired by Torrent in January 2018. Torrent is an excellent pharmaceutical company in India.
7. Glenmark Pharmaceuticals Ltd
Pharma company Glenmark Pharmaceuticals is a global player in the pharmaceutical industry. New chemical entities (NCEs) and new biological entities (NBEs) are developed by the company.
Several molecules are in different stages of research and development at the company, but they are primarily focused on oncology, respiratory and dermatology.
Market Cap: 14,768 Cr.

ROE: 11.32 %

Sales Growth: 26 %

Promoter holding: 46.65 %
Net sales for the company are Rs 7,567.93 Crs. To enrich lives around the world, it has 17 manufacturing facilities and five research and development centres. Among the Top Pharma Companies in India, it has 17 manufacturing facilities.
6. Cadila Healthcare Ltd
In India, Zydus Cadila ranks fourth in the field of pharmaceuticals. India has manufacturing sites and research facilities in Gujarat, Maharashtra, Goa, Himachal Pradesh and Sikkim. In the United States and Brazil, it has manufacturing sites and research facilities.
One thousand researchers from 19 sites are spearheading Zydus' innovation program, which is dedicated to developing differentiated medicines in the future. Different concepts are explored and constantly innovating, ranging from NCEs to vaccines, biosimilars, and niche technologies.
Market Cap: 50,342 Cr.

ROE: 12.30 %

Sales Growth: 7.31 %

Promoter holding: 74.88 %
The brand's global reach includes regulated markets in South Africa and Latin America and emerging markets in Europe (France and Spain). Furthermore, it is vital in 25 other emerging markets around the world. Its total sales amount to 7,790 crores.
5. Dr Reddy's Laboratories Ltd
As a multinational pharma company headquartered in Hyderabad, Telangana, India, Dr Reddy's Laboratories produces medicines.
The Nifty Pharma Index weights Dr Reddy's Laboratories Ltd at 17.00 per cent. In 2020, the company had sales of Rs 14,164 crore. According to the top ten pharma companies in India, the company is the fifth-largest. 
Market Cap: 79,308 Cr.

ROE: 13.69 %

Sales Growth: 69 %

Promoter holding: 26.72 %
Pharmaceuticals are manufactured and marketed by Dr Reddy's in India and abroad. There are over 190 medications, 60 active pharmaceutical ingredients (APIs) used in the manufacture of drugs, diagnostic kits, and critical care products from the company.
4. Cipla
As a leading global pharmaceutical company, Cipla specializes in branded and generic medicines of the highest quality. Patients and medical professionals around the world trust Cipla.
Sales total Rs 16362 Cr for the company. According to the list of the top ten pharma companies in India, the company is ranked fourth.
Market Cap: 34,358 Cr.

ROE: 9.62 %

Sales Growth: 5.87 %

Promoter holding: 36.65 %
By consolidating and growing presence in India, South Africa, the US, and other emerging economies, it is strengthening its global focus.
3. Lupin
Lupin products range from branded and generic formulations to biotechnology products, active pharmaceutical ingredients (API) and speciality pharmaceuticals. Sales total Rs 16718 crores. In addition to India, Japan, the USA, Mexico, and Brazil, Lupin has world-class facilities.
Market Cap: 29,497 Cr.

ROE: 5.38 %

Sales Growth: 5.46 %

Promoter holding: 46.93 %
Furthermore, Lupin is useful for gynaecology, cardiovascular medicine, diabetology, asthma, paediatrics, gastrointestinal medicine, and anti-infectives.
Lupin is also the world's leading company in the Anti-TB and Cephalosporin segments. Lupin is present in over 100 countries and provides affordable medicines for some of the most chronic diseases, addressing unmet needs around the globe.
2. Aurobindo Pharma Ltd
Aurobindo Pharma was founded in 1986 by Ramprasad Reddy and Nityananda Reddy as a result of their vision. In 1988-89, SSP was produced at Pondicherry by a single unit of the company. In 1988-89, the company sold Rs 19564 crore.
Market Cap: 27,615 Cr.

ROE: 19.01 %

Sales Growth: 12.41 %

Promoter holding: 51.87 %
Aurobindo Pharma was listed on Indian exchanges in 1995 after it became a public company in 1992. The company specializes in semi-synthetic penicillins, antiretrovirals, diabetic medications, gastroenterology, and antibiotics.
According to the company's consolidated revenues, Aurobindo Pharma is one of India's top two pharmaceutical companies. Over 90% of Aurobindo's revenue comes from international operations, where it sells products in over 150 countries.
Indian scientists and their cost structure offer a global competitive advantage. India's second-largest pharmaceutical company is Aurobindo Pharma.
1. Sun Pharmaceuticals Industries Ltd
This Indian multinational pharmaceutical company is headquartered in Mumbai, Maharashtra and primarily distributes pharmaceutical formulations and active pharmaceutical ingredients (APIs) in India and the U.S.
Nifty Pharma gives Sun Pharmaceutical Industries Ltd a stock weightage of 24.09 per cent. Sun Pharmaceutical Industries Ltd has total sales of Rs 29066 crores. By revenue and market capital, Sun Pharma is the largest pharmaceutical company in India.
Market Cap: 94,378 Cr.

ROE: 9.19 %

Sales Growth: 0.67 %

Promoter holding: 54.56 %
Formulations are available in various therapeutic areas, including cardiology, psychiatry, neurology, gastroenterology, and diabetes. 
The company also supplies APIs such as warfarin, carbamazepine, etodolac, clorazepate, as well as steroids, peptides, and sex hormones.
edited and proofread by: nikita sharma