Stories
Adani group has approached SBI for a loan of Rs 14,000 crore
Adani group has approached SBI for a loan of Rs 14,000 crore
A new plant in Mundra, Gujarat, is being built by Adani Group with a loan from the State Bank of India (SBI). According to a Mint report, polyvinyl chloride (PVC) will be manufactured from coal at the new facility. Approximately Rs 19,000 crore will be needed to set up the project.
In a news release on June 26, Adani Group announced that it had fast a loan worth Rs 6,071 crore for a new copper refinery at Mundra. The loan was fast by Kutch Copper Limited, a subsidiary of the group.
A greenfield international airport project under construction at Navi Mumbai was also financed by SBI in March by the Gautam Adani-led group.  In this case, another subsidiary of the group, Navi Mumbai International Airport Pvt Ltd (NMIAL), took out the loan.
Subsequently, SBI underwrote the loan and sold it to other lenders. Furthermore, Mint reports that the bank will soon come up with an underwriting plan for PVC plant loans, retaining only Rs 5,000 crore of the total loan amount in the future.
The loan proposal will also be assessed by other lenders to determine if they can take on some of the risks.
An Adani Group petrochemical unit is expected to be developed at Mundra with the help of the plant. This facility will produce emulsion PVC, suspension PVC, and chlorinated PVC with a total of 2,000 kilograms per annum (KTPA).
A total of two million metric tons of PVC will be developed in Mundra over three years, according to the company's annual report for 2021-22. A 2,000 KTPA plant is expected to be commissioned by 2024 after the first phase is completed.
State-run SBI has approved a loan of Rs 14,000 crore to Gautam Adani, the richest man in India and Asia. A loan has been asked by the Adani Group for the development of a PVC plant in Mundra, Gujarat.
The news was reported by Mint, citing sources. This project requires an initial investment of Rs 19,000 crore. There will be a mix of debt and equity raised by Adani Group. Adani Group's flagship company, Adani Enterprises, is carrying out this project.
Adani Enterprises, which owns Navi Mumbai International Airport, raised Rs 12,770 crore from banks earlier in March. For its greenfield copper refinery project in Mundra, the company recently raised Rs 6071 crore. Currently, a loan is being considered for the PVC project. As with the Navi Mumbai airport loan, this loan will also be underwritten. In addition, there are plans to sell a portion of it to other banks, such as the Navi Mumbai airport. SBI lends most of its loans to other banks at Navi Mumbai airport. Approximately Rs 5000 crore will be kept on SBI's loan book for the PVC project, according to experts.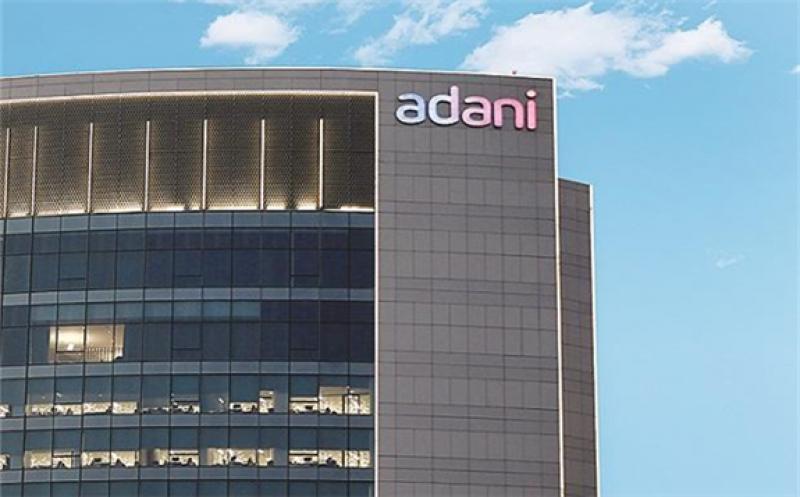 The telecom sector is set to be frightened by Gautam Adani's 5G spectrum auction! Get to know the plan.
Debts owed by Adani Group
In the financial year 2021-22, Adani Group's debt grew by 40.5 percent to Rs 2.21 lakh crore. Last financial year's figure was Rs 1.57 lakh crore. Adani Enterprises' debt grew 155% in 2021-22, the highest in its history. There was an increase of Rs 41,024 crore in the company's debt during this period. There was a reduction in the debt of Adani Power and Adani Wilmar. 
The company's borrowings fell by 6.9% to Rs 48,796 crore in 2021-22. Also, Adani Wilmar's debt, which amounted to Rs 2568 crore, declined by 12.9%.
During the battle of Ambani-Adani, you'll get cheap data! Creating panic like Jio is what Gautam Adani is about to do
A new level of Rs 2,498.80 was reached by Adani Enterprises shares on the NSE. During this period, the stock has gained six percent and has risen for six consecutive days. A 15 percent gain has been achieved by the stock over the last month, while a six percent gain has been recorded by the Nifty 50 index. Since the beginning of the year, Adani Enterprises' stock has gained 36 percent, while the benchmark index has fallen six percent. It has reached close to Rs 3 lakh crore in market capitalization as a result of the boom.
A corporate slave or a people's bank: Where does SBI stand today?
It has raised eyebrows that Adani Capital and the State Bank of India have recently partnered up. Since 1991, things have been very different for the State Bank of India, which was once known as the people's bank. SBI has seen a decline in small credit. The Reserve Bank of India has fined SBI several times, which was previously unheard of. There has been criticism regarding the failure of SBI to refund Rs 164 crore collected from financial inclusion accounts. The Adani Group's coal project financing in Australia has been the focus of a worldwide campaign against lending them money. SBI was called a camel into the tent when it joined Jio Payment Bank.
A deal with Adani Capital has now been criticized as too much concession to corporate interests on the part of SBI. The finance of Anil Ambani's Group has already burned SBI's fingers. It can't stop lending to corporations as the largest bank in India. Despite this, SBI was known for its model lending practices. Consortium lending is primarily mobilized by SBI Capital Markets Limited. Do deals like this warrant SBI's involvement? Recent arrests and bail releases of former SBI Chairman are the latest examples. Reliance and Tata also have former Chairmen on their boards.
A Closer Look 
A private limited company (non-banking financial company) with just 63 branches in 6 states and 738 employees has agreed with the State Bank of India to increase lending to the farm sector! The bank has 45.92 crore customers, 22,219 branches, and 2,45,652 employees.
Reliance Jio Payment Bank and SBI had an agreement in 2017. By doing this, SBI claims to be able to reach a greater number of Jio subscribers. As a result of this deal, SBI hasn't achieved much.
Jio Payment Bank's progress is not shown in an annexure of the SBI's annual report 2020-21. As of now, it has just 17.39 crores of deposits, borrowings of 9.74 crores, interest income of 9.70 crores, other income of 3.69 crores, operation expenses of 103.01 crores, interest money expended of 0.11 crores, and a loss of 89.73 crores.
Why did SBI get into such a bad deal?
For farmers to purchase tractors and farm implements, SBI has signed a master agreement with Adani Capital Private Ltd, the NBFC arm of Adani Group, according to a press release dated December 2, 2021. A press release issued by SBI stated the bank is actively exploring co-lending opportunities with several NBFCs to improve credit flow to farmers for financing farm mechanization, warehouse receipts, producer organizations, etc.
It is unclear why SBI would enter into a contract with a company that has only 22,219 branches. There are already 1.37 crore ' farmer's credit accounts' in the SBI and 1,56,268 crores in outstanding farm credit. Various companies and 28,000 dealers have supply chain credit with the company. Business Correspondents outlets make up 71,968 of SBI's outlets (as of March 2021).
An outstanding loan of Rs. 1,56,115 crore is owed by the Adani group, according to a Business Line issue dated October 26, 2021. According to the Credit Suisse report, Adani Group has the highest level of debt.
Three Mauritius-based companies that own Rs 43,500 crore equity in Adani Group were frozen by National Securities Depositories Ltd in May 2021. 
To stay afloat, the group continues to borrow money.
It was only in 2017 that Adani Capital began operations. Just 20 crores of capital are invested in it. In six states, namely Gujarat, Uttar Pradesh, Maharashtra, Rajasthan, Karnataka, and Tamilnadu, the bank has only 63 branches with 738 employees. In addition to its 28,000 customers, it has a gross NPA of 1.38% with an outstanding loan of Rs 1292 crore. In addition, SBI, Indian Bank, PNB, Canara Bank, Union Bank, PSB, Central Bank, DBS, ICICI, HDFC, BOI, SCB, Axis, Karnataka Bank, IDFC, Yes Bank, Federal Bank, and NABKISAN have each guaranteed the loan up to Rs 1476 crore. It has not been able to use Adani capital's current credit limit despite borrowing left and right from everywhere.
As far as farm credit is concerned, Adani Capital will not help SBI to increase it. By using SBI's infrastructure and name, it can approach farmers. As its trump card, Adani Capital will influence SBI branch managers to provide credit to farmers and advise them about what they should grow, where they should sell, and where they should store their goods. As a result of these brokers, NPAs will certainly increase shortly, and corruption will enter the lending process. 
It will be up to Adani to decide how to treat the farmers. Can the farmers ward off Adani's clutches with the help of SBI, the biggest lender to them?
A similar control over farmers will be exercised by Adani Capital by using the bank's money. When moneylenders bought farm outputs at rates they set, they were also dealers in fertilizers, pesticides, and seeds.
In the absence of an employee director and officer director, the State Bank of India's board needs to seriously examine the loans already given to the Adani group, their balance sheets, and their profitability. In the same way, the Videocon Group had 13 companies, and Vijay Mallya's group failed overnight; it will not surprise us if the Adani Group fails as well.
In the same way, Jio Payment Bank requires urgent review. It is also possible for this company to collapse, just like Anil Ambani's Reliance Capital did. A Mukesh Ambani collapse is not guaranteed.
Edited by Prakriti Arora