Stories
The Arrogance Of Ashneer Grover Has Lead Him To Devastation, Such Arrogant Attitude Does Not Suits On The Founder Of Loss Making, Zero Innovation Startups. The Same Arrogance Has Thrown Him Out Of His Company
On 'Shark Tank India,' current and past colleagues were not startled by his outbursts of rage.
Indian Shark Tank judge Ashneer Grover has voluntarily taken a leave of absence from BharatPe effective January 20, following an audiotape that purports to show him insulting a bank staff.
This sabbatical will be used to "rejuvenate and refresh" Grover and to think about BharatPe's future in terms of product development, profitability, as well as its road to an IPO, according to Grover's statement. However, he failed to mention the Kotak Bank incident in his letter.
However, "for now, the Board of Directors has agreed to Ashneer's decision, which we believe is in the best interest of the firm," the company stated. BharatPe's board members wanted Grover to go for a long time, but they did not directly comment on the Kotak fight either, according to reports.
A disagreement with Kotak
A four-minute audio recording of a phone discussion involving Grover, his wife Madhuri, and a Kotak employee was uploaded anonymously on Twitter on January 5. During a heated argument, the entrepreneur can be heard yelling, swearing, and even threatening to have the employee killed by "police."
He sent a now-deleted tweet stating, "Folks. Chill. Fraudsters are using it to extort money from unsuspecting victims ($240,000 in Bitcoins). I resisted the temptation to give in, and my character is more substantial than yours. The internet is also rife with scammers.
Later, it was revealed that Grover had sent a legal notice to MD and CEO Uday Kotak and the bank's top executives in October. The pair sued Kotak for $438 million in damages after the bank refused to lend them money for the IPO of cosmetics company Nykaa earlier in the month.
In the Nykaa case, the bank denies any violation of a contract. Kotak has announced it will sue Grover for "inappropriate language" even though it is unclear if the audiotape is genuine.
The Shark Tank
Grover is known as the brusque and cynical shark on Shark Tank. Although audiences appreciate his honesty, many find him tough on emerging businesses.
He has been the most mean-spirited of the seven sharks. "Kuch Nahi hai Bhai to [you're nothing, brother]", he remarked to one. They appear as they came from Sarojini Nagar, a well-known New Delhi bazaar for bargain-priced designer goods.
He's a brilliant TV star and a popular meme. On the other hand, his demeanour may have produced a significant issue in the actual world.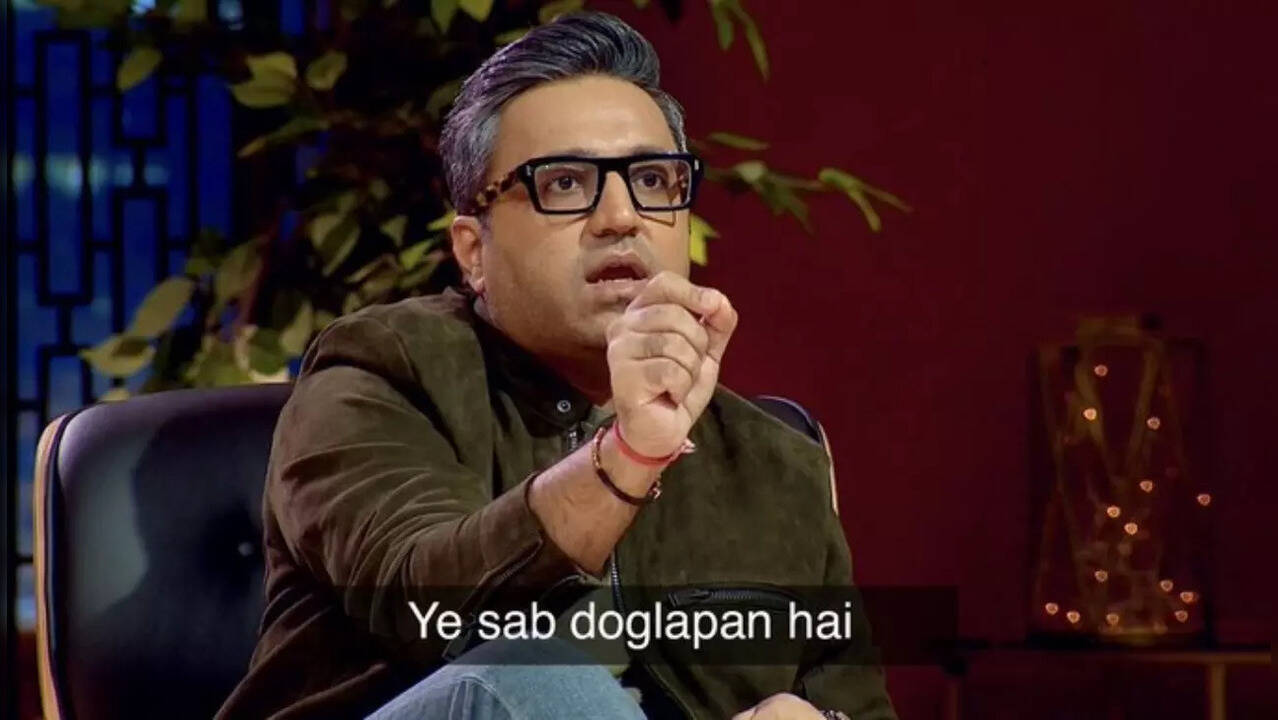 Absenteeism as a kind of
This isn't Grover's first time acting out of character.
One of BharatPe's early investors, managing director Harshjit Sethi, was reportedly exposed to abusive messages and threats in August 2020 due to a financing delay. Sequoia and BharatPe have not addressed these concerns in public.
According to the Economic Times, numerous people, including current and former workers, board members and investors who pulled out of investments, can vouch for Grover's fiery temperament. No, I'm not surprised at all, and this is how he's always been. "The only difference is that this time, it's out in the open," a former BharatPe executive told the publication.
Because of Grover's heavy-handed management style, the firm has experienced several high-level exits. In addition, according to the Economic Times, he allegedly managed a hostile work atmosphere. By April 1, Grover will be back at work.
"Grover has been able to get away with this so far," a venture capitalist who contemplated sponsoring BharatPe but decided against it, told Economic Times. "The board didn't care about anything else as long as he kept bringing in new investors and raising the valuation. Everything comes down to money."
Ashneer Grover's 'harsh' remarks against Anupam Mittal, a Shark Tank India contestant, have angered him. '.Anybody can purchase advertisements'
On the reality programme Shark Tank India, Anupam Mittal, one of the investors or "sharks," commented whether he was offended by Ashneer Grover's 'harsh' words. During an interview, Anupam stated that his ego had been wounded by Ashneer's claim that he managed three businesses, whereas Anupam just had one.
The co-founder of Shaadi.com, Anupam, told RJ Siddharth Kannan that he couldn't lie about not being impacted by Ashneer's statement. BharatPe's Ashneer is one of its co-founders.
It would be dishonest of me to claim that my ego had not been damaged," Anupam remarked in Hindi. As a result, I'm not going to say it. In the end, it's what you do with your emotion that matters most. Initially, you may be surprised by a statement like this, but you need to know if you're reacting out of ego, intellect, emotion, or conditioning before you can respond effectively. "These four things are completely unrelated."
He said, "I've spent a lot of time thinking about this." It would be best if you had time to process the information he's imparted. This is what I told him, though, when he paused to consider it. Being a brand and advertising are two different things. A company's brand is developed when it is recognised by everyone in the community, regardless of whether or not they have purchased advertising. When you've accomplished something like this, we'll get together and discuss it. I spoke to him about this, so I'm not talking about him behind his back… If you allow yourself to be put down, you will be put down. "I'm not going to give anyone that."
Anupam went on to say that he doesn't harbour any ill will against Ashneer and that the two of them have a good laugh off-camera. Aside from calling Ashneer his 'favourite', he also expressed his admiration for the young man.
India's Shark Tank is a spin-off of the famous American reality television show of the same name. Since 2019, the original series has aired all thirteen of its seasons.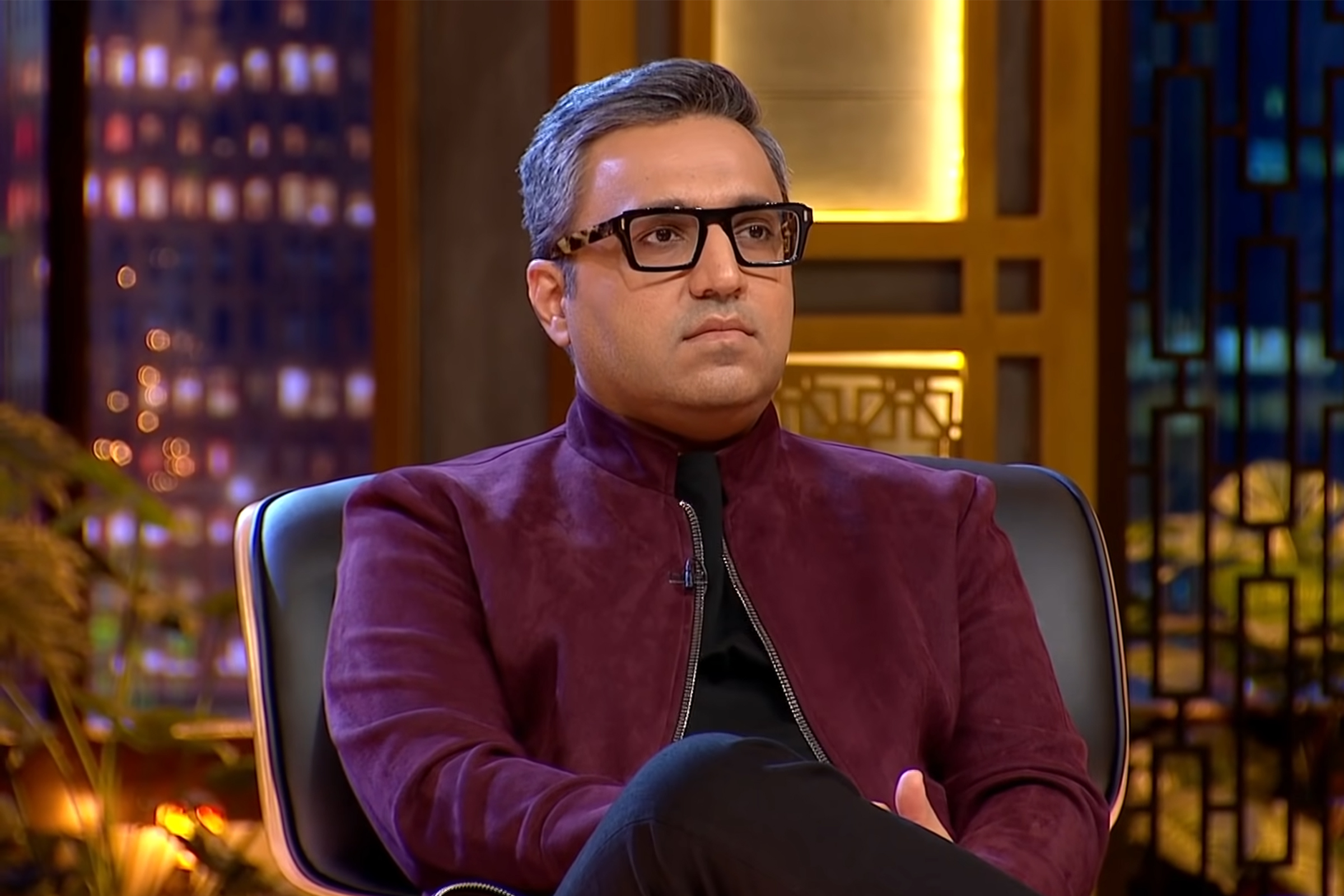 Is there something wrong with Ashneer Grover on Shark Tank India that people don't like?
Ashneer Grover's arrogant and egotistical demeanour and disrespectful behaviour on Shark Tank India have enraged many people. He's been seen on camera berating the other participants for no apparent reason. Ashneer, unlike the other judges, uses the term 'tu' to refer to everyone (this only shows he does not have basic manners, even he does not attempt to be excellent in front of the camera).
According to a leaked recording of him cursing and making death threats to a Kotak Bank employee, few people know about his latest scandal. He has been forced to take a leave of absence from work due to this scandal.