Trends
Best 10 Companies to Work for as a Product Manager
Product managers: What are they? How do they work? Which companies would be best for a product manager? Does a product manager even make much money?
Essentially, product management is how an organization oversees the lifecycle of a new product, from its conception to its overall success. Additionally, it requires effective communication and collaboration with external and internal stakeholders for the launch's success, as well as branding, advertising, and marketing.
The purpose of this informative blog is to answer all of your questions regarding product managers, along with the best firms in India to work for. During your time on the course, be sure to learn Product Management skills that will prepare you for a successful career.
Who Is A Product Manager?
For a product to be relevant, feasible, and valuable, a product manager combines business strategies, technical expertise, and user requirements. A product manager maximizes the business value of a product and meets users' needs.
Additionally, did you know that a competent product manager can significantly increase a company's profitability by 34.2%? With the help of a Venn diagram, product leader Martin Eriksson describes product management. A project manager sits at the interface of technology, business, and user experience (engineers, developers, designers).
Let's first explain what a product manager's job profile is before diving into the best companies to work for.
Responsibilities and Roles of Product Managers
Among a product manager's responsibilities is to make sure the product meets the company's overall goals. Their responsibility is to introduce a new product and determine if the product will be profitable, and product managers are in charge of managing the development throughout its lifecycle.
They also have a team of professionals that can help streamline the process – developers, designers, researchers, quality assurance specialists, sales representatives, and supply chain experts, to name a few.
It is not uncommon to have the following product manager job. As a result, here is a summary of the roles and responsibilities of a product manager that will help you stand out from applicants:
Analyzing the user's requirements and needs.

The collection of data, the conducting of market research, and the analysis of competition.

Identifying business goals and conditions for the product.

Defining, strategizing, and implementing product vision.

User journeys, prototypes, and wireframes.

Engaging in communication and collaboration with developers, designers, sales & marketing experts, etc.

Establishing stakeholder assignments aligned with product requirements.

From concept to completion, managing a product.
Now that you know what a product management job description might look like, we hope it helps you decide. 
No one can deny that product managers have a lot of product management tools at hand that make their jobs easier. Most people then wonder how much product managers make. You need to determine if entering this field of work is even worthwhile. 
Salary of a Product Manager in India and the United States
The product manager salary listed below is accurate for beginners (less than one year of experience), intermediates (four to five years of experience), and experienced product managers (five to nine years of experience).
Depending on experience, the salary of a Product Manager :
India and US
Beginner (<1 yr)
Intermediate (1-4 yrs)
Experienced (5-9 yrs)
Product Managers: 10 Best Companies to Work For
Then, you're looking for the best companies to work for if you want to become a product manager. If you're searching for work, we're here to help. Here are 10 of the best companies for product managers, from Amazon to Google.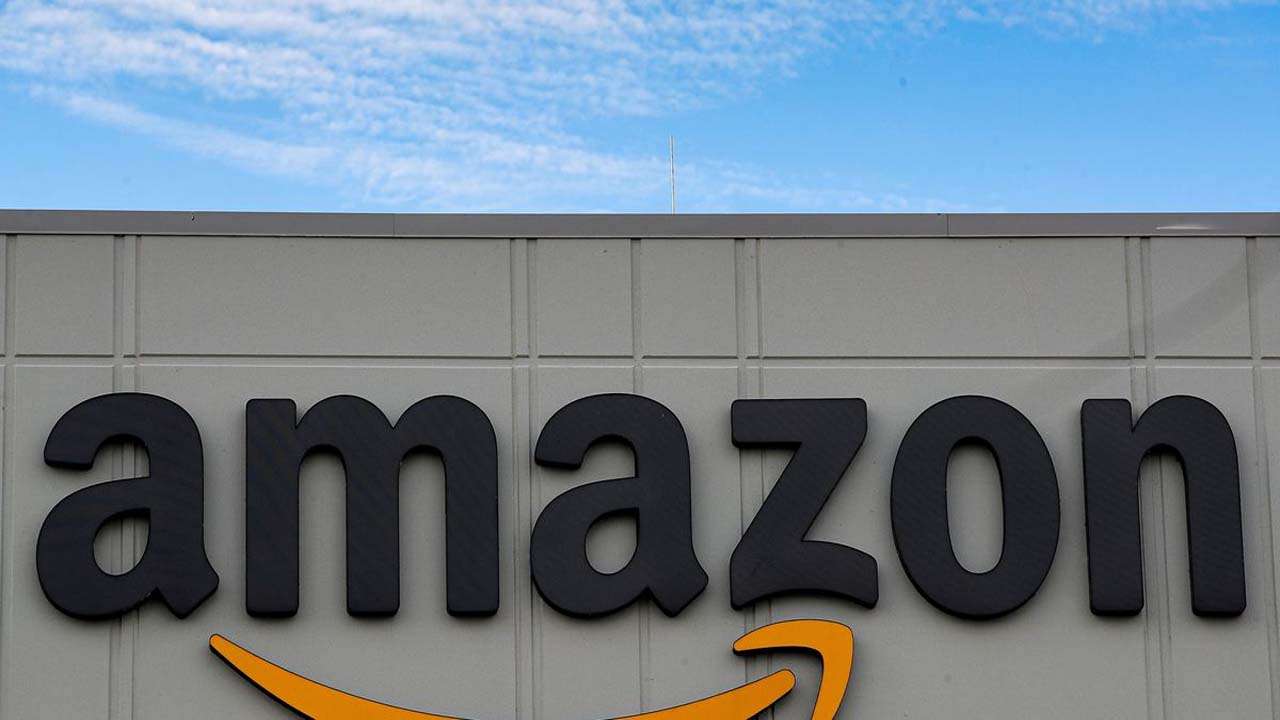 1. Amazon
Amazon is among the best companies in terms of product management because they provide the best products. Amazon has several positions related to product management. In these circumstances, not only is the Amazon product manager position in high demand, but it is also well-paid.
The goal of Amazon product managers is to create long-term strategies, so they must be good at planning. Additionally, they collaborate with teams across different departments to devise efficient strategies. Keeping everybody's tasks streamlined ensures that those objectives are met.
Salary Average in India: 29.19,897/yr
US Average Salary: $1,26,397/year
2. Facebook (Meta)
Due to Facebook's unique products, product management requires a unique approach. The task of a product manager goes beyond overseeing the development, implementation, and strategy of products.
To build unique products, Facebook product managers need to understand their users. While they must also follow company specifications, they must also create unique effects. Every time a new product is introduced, Facebook product managers must develop unanimity.
Software engineers, designers, researchers, and marketing professionals need to collaborate regularly to develop products. Besides hiring employees to fill critical positions, they also hire them to meet product specifications.
Average India Salary: ₹22,22,175 – ₹62,60,820/yr
Average US Salary: $2,00,000/yr
3. Google
As a product manager, Google is generally regarded as one of the best companies. At Google, product managers spend most of their day interacting with stakeholders and brainstorming with them. Next, you must put together the product strategy, vision, requirements, etc., once the ideas are finalized. The ability to communicate clearly and work collaboratively is crucial at a workplace like Google.
Testing the prototype and the final product is another product manager's responsibility. The PM measures outcomes and collects input, evaluates patterns, and improves yields. 
Average India Salary: ₹20,87,338/yr
Average US Salary: $1,65,250/yr
4. Uber 
The Uber app has already revolutionized how we commute. B2C is a prevalent aspect of the company and might be an important reason to join, but the company's move to B2B attracts most people. An Uber Product Manager who thinks creatively about transportation solutions will be rewarded for their efforts.
Uber, the world's largest ridesharing company, requires prior experience in the field of at least three years. The firm is looking for project managers who have computer science, program management, and business backgrounds.
Average India Salary: ₹37,71,681/yr
Average US Salary: $1,62,116/yr
5. Microsoft
Microsoft product managers handle all aspects of Microsoft's products. Because of the corporation's size, they are instrumental in building SaaS products for a wide variety of consumer and industry segments.
Depending on the needs, they may be assigned to multiple SaaS products or concentrate on a single one at a time because of the large number of Microsoft products. Specifically, they will be responsible for conducting market research, developing product strategies and roadmaps, coordinating and collaborating, and handling post-development tasks.
Average India Salary: ₹31,53,974/yr
Average US Salary: $1,31,580/yr
6. Paypal
It is your responsibility to brainstorm, develop ideas, and direct teams across all functions and stages of development as a product manager. PayPal has become one of the leading fintech companies in a short amount of time. A Product Manager at PayPal must have excellent communication skills as well. 
Despite PayPal's status as a tech company, no technical experience is needed. The company wants a Product Manager who is adaptable capable of interacting with teammates and collaborating with other departments.
Average India Salary: ₹24,37,940/yr
Average US Salary: $1,42,450/yr
7. Ola
A product manager at Ola is responsible for developing new product ideas and driving innovative strategies. Their role is to understand how users interact with the product, gather insights, conduct usability tests, and then improve it based on the results.
In addition, to understanding Ola's money strategy, the product manager should understand its overall mission and vision. Their responsibilities include managing the entire product lifecycle, roadmap, and user needs.
A product manager at Ola has the opportunity to work for one of India's best companies. A career at Ola seems bright with endless growth prospects.
Average India Salary: ₹29,12,785/yr
Average US Salary: $76,743 – $82,958/yr
8. Flipkart
Product managers at Flipkart are in charge of deciding what technologies will be developed to meet the needs of its users. Getting this done can be accomplished by interacting with sales & marketing, operations, and customer service departments, as well as conducting user research.
The product must also be managed during its entire life cycle, from conception to conclusion, including strategy development, understanding customer needs, and analyzing potential business opportunities.
Furthermore, they identify and execute key elements of the customer experience with other business professionals. A user test is run at the end to verify that all requirements have been met.
Average India Salary: ₹26,11,669/yr
9. Myntra 
A leading online fashion e-commerce platform in India Myntra was founded in 2007 to sell personalized gifts. Fashion and lifestyle company employees praise its excellent work culture. A great company to work for is a fashion enthusiast and a product manager.
The role of the product vision and strategy holder is to create and reinforce the product vision and strategy. Besides drawing insights, running hypotheses and working with a team of engineers, designers, and data scientists, your ideas will become a reality. To ensure that you coordinate with all departments, you should have extensive communication skills.
Average India Salary: ₹29,20,000/yr
10. Apple
Apple achieved a trillion-dollar market capitalization for the first time. This American multinational technology company is an excellent place to work for, always looking for talented employees.
Hence, you will develop business strategies, roadmaps and user journeys for Apple's development platform as a product manager. This makes it possible to create personalized apps to meet any business challenge quickly and easily.
The average salary in India is between Rs.23,02,920 – 25,04,160 per year
Average US Salary: $1,47,645/yr
What Are The Qualifications For Becoming A Project Manager?
To begin a career in product management, you need a bachelor's degree in business administration. The skills you learn from this program include marketing, operations management, and finance.

Master's degree holders are excellent candidates for senior product management positions. When working with stakeholders, you will communicate effectively, and you will gain credibility with your qualifications. Are you looking to increase your knowledge & land a job at a top product management company? Learn from a top-of-the-line program, join our PG Program in Product Management and Analytics today.

Furthermore, individuals can gain product management certifications and formal education. Starting your career as a product manager will be easier with a basic Product Management Certification. Begin your learning journey now!
The importance of product management in your organization
Creating great products for customers and making tons of cash is how an organization exists. Darwin rules supreme in the world of products, making it challenging to develop a successful product strategy. New products and products offered by startups have difficulty surviving.
In product management terms, the following are some of the challenges an organization faces:
There is a difficulty in expressing what customers want.

Rapid changes are taking place in the technology landscape.

The global economy is characterized by fierce competition.

Boundaries between industries are shifting.

The outside players (Tesla, Apple) are entering your markets.

In the face of global competition, pricing products is more complex than ever.

Efficiencies and economies of scale are whittling down profit margins.

It's harder than ever to figure out how to be #1 or #2 in any market

To maximize an organization's financial and other resources, it is essential to know how to optimize them.
Here's what comes to my mind. It is difficult for product managers to sleep at night because they have to create compelling offerings that meet these criteria. 
It is possible to make sense of the cacophony of customers and markets and then develop successful products if you know how to manage the process. 
What are the responsibilities of product management and product development in an organization?
For consumer companies, the product manager role is usually a part of marketing or engineering. First, let's examine what the role entails to understand why product management must stand alone.
Often, product managers are considered "jacks of all trades" who must know a little bit of everything, but that isn't entirely true. An effective product manager must know a lot about everything, so that's a whole other thing. Different industries and organizations define "enough" differently.
In addition, product management must be independent enough to define product strategy, roadmap, and direction. For example, an engineering manager reporting to a product manager will have to focus on technical specifications and requirements.
A product manager in marketing, on the other hand, will be focused on the marketing aspects of the job. It is only natural that heads of those functions want to ensure the success of their respective divisions, which ironically means the product management function as a whole performs poorly—typical of a local maxima problem.
Both product management functions need to be involved equally. It is best to create a separate, independent product management division with its C-level representative to achieve success. Keeping the product management function independent is essential for early-stage startups without an organizational chart. 
Whether or not product management is viewed as necessary by an organization can be quickly determined by its location in its organizational structure.
How Do Product Managers Work?
Whether you're a startup, a small or medium business, or a large corporation depends on your business model. A startup's CEO or founder may also serve as its product manager, responsible for everything. 
A small or medium business (SMB) or business of any size has a separate role for the product manager typically. The hierarchy of the product manager might look like this:
Chief Product Officer (CPO)
Product managers usually report to the CPO, the most senior member of the organization. As a product managers, they are responsible for overseeing the budget and strategy for the entire organization.
Head Of Product Or Vice President Of Product
In this role, you will manage a group of product managers in a large organization and be responsible for P&L and budgeting. The VP Product is, in some organizations, also the Chief Product Officer.
Senior Product Manager Or Product Manager
Product managers manage the life cycle of specific products. An experienced product manager acts as a guide or mentor for other product managers.
Junior Product Manager Or Associate Product Manager
Under this role, you will report to a product manager responsible for a specific component of the product or even the entire small product.
The product owner is not an organizational role but an Agile and Scrum role. A product manager, a junior product manager, or even a business analyst can play the role of the product owner. Marketing, UX, architecture, and analytics are often parts of a product team that includes product managers. Assuring engineering delivers on time and specs may fall to them.
Processes And Practices Of Product Management That Increase Business
A successful product management strategy can differentiate success and failure for a business. From a product management or culture perspective, a company is impacted by:
Almost all companies have limited resources and the potential to deploy those resources in an endless number of ways. An organization's product management program can determine the best way to allocate resources, maximizing efficiency.

Business success can lead businesses down a redundant path when they align with accurate, current market requirements. History is replete with examples of the companies that failed because they held onto outdated strategies for too long. Market leaders Nokia and Blackberry lost their way in a single industry. An organization's product management strategy is guided by market realities, not wishful thinking, with the support of a high-quality team.

Good product management practices help a company build an excellent product by allocating resources correctly and by following the right market strategy. It is also possible to create product specs, guide engineering teams, and coordinate distribution channels when delivering products.

As part of your product strategy, you should also consider a sales enablement strategy, which helps your sales team to generate as many sales as possible. Sales enablement provides the sales team with the tools, knowledge, and content it needs to succeed. A sales team could use content and tools to find more prospects and close more deals, such as product guides, articles, whitepapers, blogs, videos, feature lists, and product comparisons.
Conclusion
Ultimately, the ideal company for you to work for will depend on your personal preferences as a Product Manager. In addition, if a job search is on your schedule, you should start by researching companies to figure out which culture and work environment best suits your goals and personality. Product Managers need to work for the best companies, and those that we have listed here are a great place to start.
Article Proofread & Published by Gauri Malhotra.