Stories
GOI Awarded Padma Awards to SII's Cyrus Poonawalla In 2022 Whose Son & CEO of SII Adar Poonawalla Is On The Run After COVID Vaccine Scam
GOI Awarded Padma Awards to SII's Cyrus Poonawalla In 2022 Whose Son & CEO of SII Adar Poonawalla Is On The Run After COVID Vaccine Scam
A man from Lucknow filed a case against Serum Institute of India CEO Adar Poonawalla and others, stating that he did not acquire antibodies despite receiving the double Covishield dose.
DCGA director, Joint Secretary of Health Ministry Luv Agarwal, ICMR director Balaram Bhargava, and National Health Mission director Aparna Upadhyay are all named in the complaint filed at a police station Lucknow by Aashiana.
Pratap Chandra, the complainant, stated in his complaint that he received his first dose of Covishield on April 8. Chandra said he was meant to have his second dose 28 days later, but he was told it had been delayed by six weeks on that day, and the period between the two dosages was reduced to 12 weeks by the government.
After the first jab, Chandra stated that he was not feeling good. The complaint obtained a Covid Antibody GT test from a government-approved lab, citing ICMR director general Balram Bhargav's statements in the media that "good levels of antibodies are created in the body after the first dose of Covishield."
The test found out that the complainant had developed no antibodies to Covid-19, but it has lowered his platelets from 3 lakh to 1.5 lakh.
Chandra claims that his platelet count has dropped by half since receiving the vaccine, making him more susceptible to the infection.
Cyrus Poonawala of SII receiving the Padma Bhushan award? Is it worth it?
As announced by the Centre, Covid-19 vaccine creators Cyrus Poonawalla, founder of Pune-based Serum Institute of India (SII), and Covaxin producer Bharat Biotech Chairman Krishna Ella, his co-founder wife Suchitra Ella will be given Padma Bhushan. The SII is best known for producing the Covishield vaccine, which protects against coronavirus infection and is the world's largest vaccine maker by volume. The Padma Bhushan is the country's third-highest civilian award, behind the Bharat Ratna and Padma Vibhushan and the Padma Shri.
Both SII and Bharat Biotech are pharmaceutical companies that have helped India become self-sufficient in Covid-19 vaccine production and make them available globally at the lowest feasible price. Prime Minister Narendra Modi has praised these vaccine companies for making India proud worldwide and making the immunization programme a success.
Cyrus S Poonawalla, a billionaire businessman and Chairman and Managing Director of the Cyrus Poonawalla Group, which incorporates the Serum Institute of India, was born in 1941 to a Parsi family. His wife, Villoo Poonawalla, died in 2010. The couple's son, Adar Poonawalla, is currently the CEO of SII.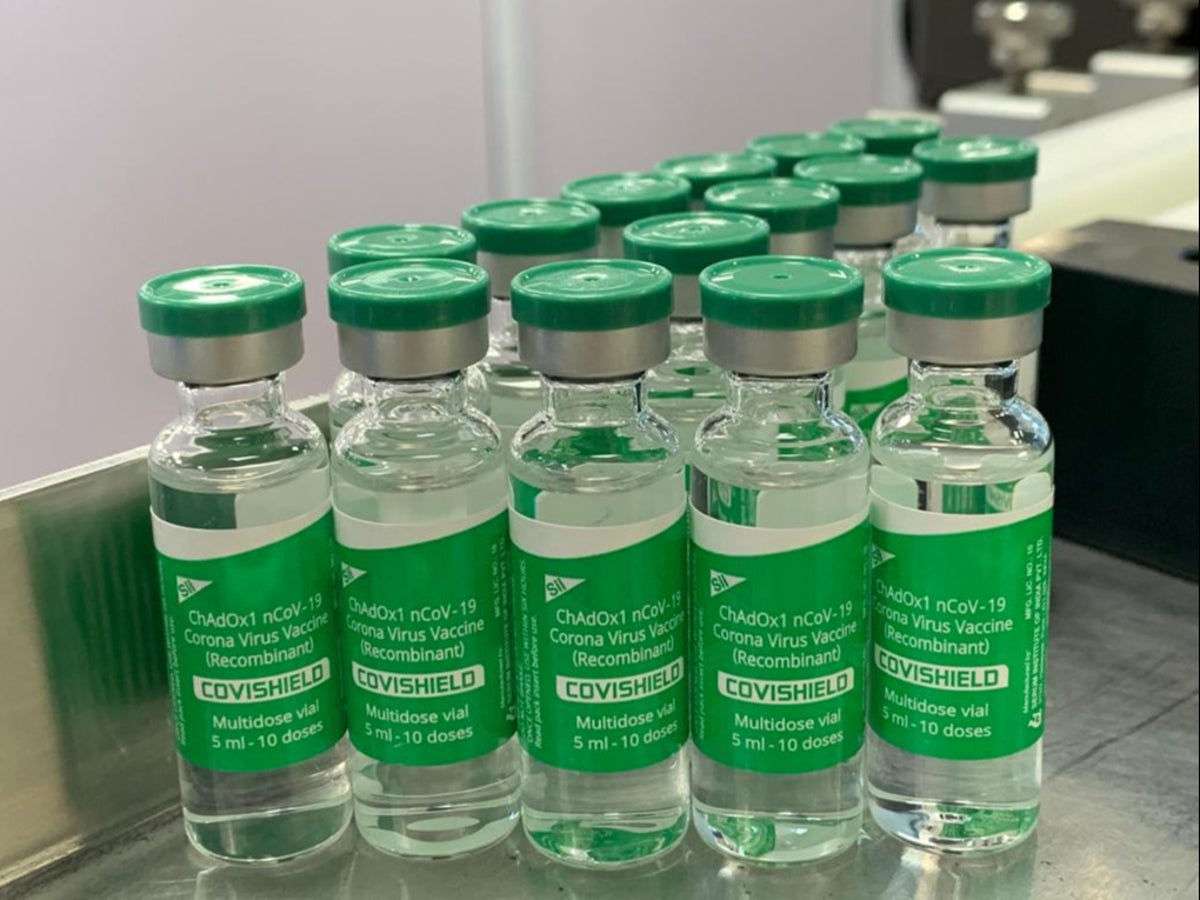 With a net worth of $19 billion in 2021, Cyrus was rated fifth on Fortunes' India wealthy list. In 1966, he formed the SII and grew it into the world's largest vaccine maker (by doses). According to Wikipedia, Serum produces around 1.5 billion vaccinations per year, including measles, polio, and flu.
However, even after receiving both doses of vaccine, there has been no trace of antibodies, and a Lucknow court has called Serum Institute CEO Adar Poonawalla. Can we now put our faith in the vaccine? What good is the Padma Vibhushan award that Cyrus Poonawala received if the immunization doesn't work?
See also, Over 3 lakh doses of the new Covid vaccine were given to children aged 12-14 yrs on day 1
After Claiming to receive threatening phone calls from influential people, The leader of one of the world's biggest vaccine manufacturers, Adar Poonawalla, moves to London.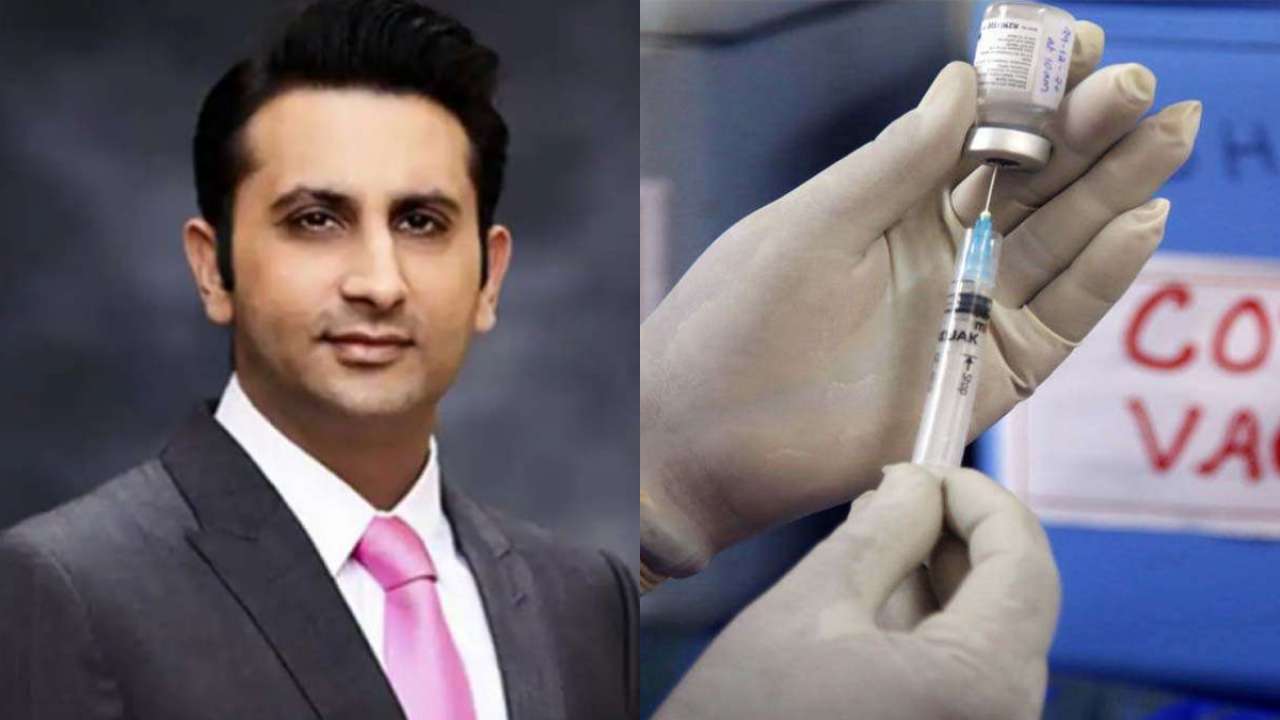 Adar Poonawalla, CEO of the Serum Institute of India (SII), has relocated to London in response to threatening phone calls from the country's "most influential" persons requesting immediate supplies of the COVID-19 vaccination Covishield.
In India, SII manufactures the Covishield vaccine developed by AstraZeneca and Oxford University.
The Serum Institute produces more than 60 million doses of the AstraZeneca and Oxford vaccines every month, making it the world's largest vaccine maker.
In an unexpected turn of events, CEO of the Serum Institute of India (SII) Adar Poonawalla travelled to the United Kingdom just before the country decided to impose a travel restriction on Indians.
Poonawalla claimed that he had been receiving phone calls from India's "most powerful," including chief ministers and corporate executives, requesting an immediate supply of the Covishield vaccination.
"To say that there are threats is an understatement. The amount of anticipation and aggression has never been seen before. It's exhausting. Everyone agrees that the vaccine is necessary. They don't see why it should be given to anyone else before them "In response to the phone calls, Poonawalla stated.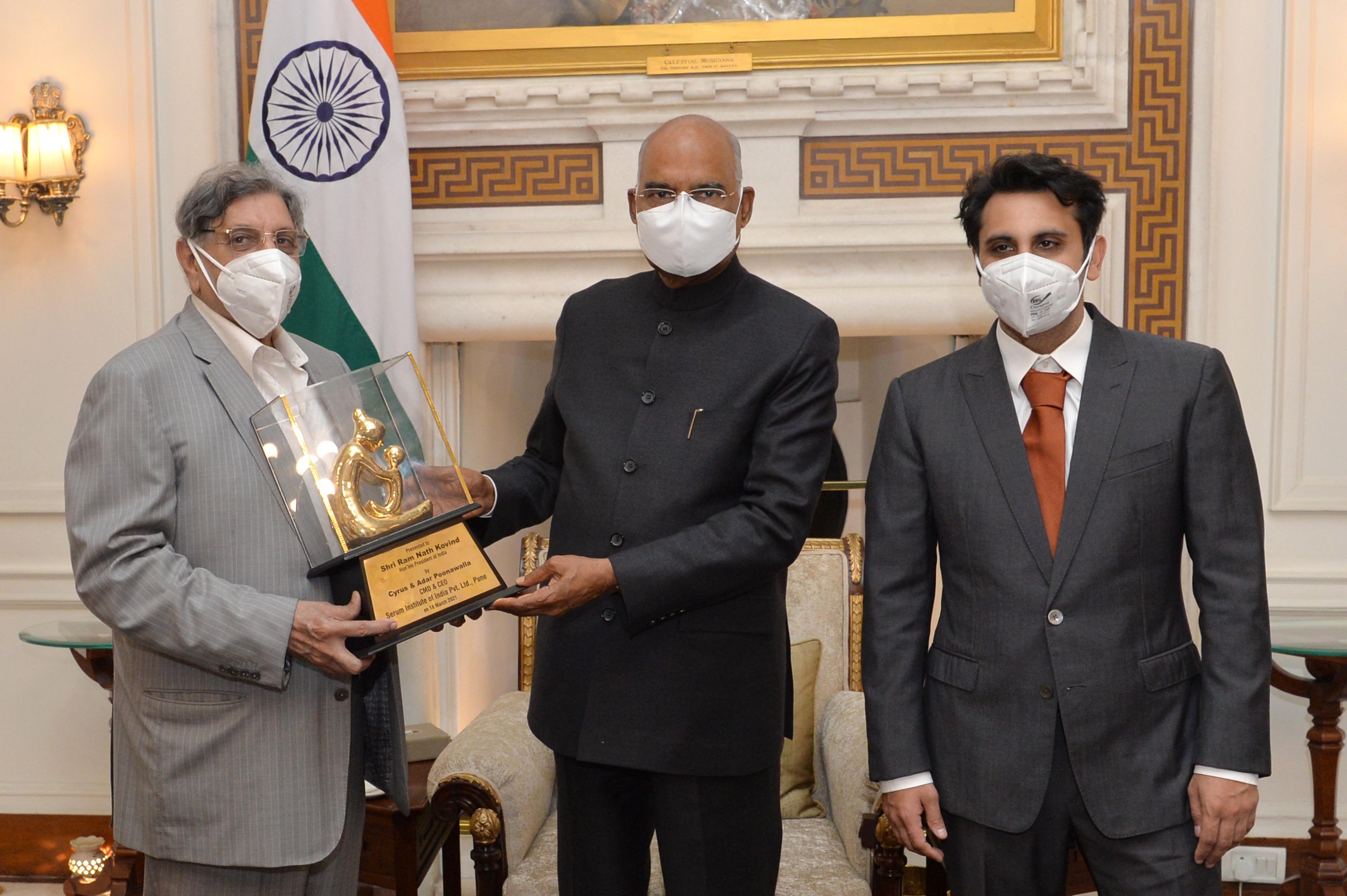 See also: Top 10 Most Rich Person in India 2022
He explained the phone calls and the threatening tone by stating, "They're saying it won't be good if you don't give us the vaccination. It's not the words that's offensive; it's the tone. It's a hint at what they might do if I don't comply. It's coming over and encircling the area, preventing us from doing anything unless we give in to their demands."
Poonawalla, currently residing in London, stated: "I'm staying in London for a long time because I don't want to be in that circumstance again. I'm responsible for everything, but I can't do it alone…."
"I don't want to be in a situation where you're simply trying to do your job, and you have to anticipate what X, Y, or Z are going to do because you can't meet their demands."
SII intends to start producing vaccines outside India, including in the United Kingdom, and his relocation to London is tied to this.
When asked if vaccinations would be made in the UK, he stated, "There will be an announcement in the next few days."
Poonawalla was given Y category security by the Centre earlier this week. The government made its decision after Prakash Kumar Singh, SII's director of government and regulatory affairs wrote to Union Home Minister Amit Shah on April 16.
Singh had asked the Union Home Ministry to give protection to Poonawalla in his letter. He also discussed the threats against Poonawalla's supply of SII's coronavirus vaccine that he had received from various organizations.
Poonawalla was reported to be paying $69,000 per week to rent a sprawling 25,000sq ft house in London's posh Mayfair sector in March by British newspapers. The newspapers said that it was the most costly rental contract in recent memory in London. His wife and children recently returned from a trip to the United Kingdom.
Poonawalla also claimed that his journey to Britain is partially for business and that he may look into launching vaccine production outside of India, which is sure to raise eyebrows. Declining to elaborate on his plans but states, "There will be an announcement shortly." In March, Lord Udny-Lister, a former top advisor to British Prime Minister Boris Johnson, visited the Serum Institute.
Poonawalla confesses that when the number of Covid cases began to decline in December, he assumed the worst was past. "I thought to myself, 'We've done our part.' We'd been working hard all year to get things ready for 2020. I assumed I'd be able to relax and unwind, but it's been the polar opposite. It's been a shambles."
"I don't think even God could have predicted it would get this awful," Poonawalla said, refusing to remark on the Kumbh Mela or election rallies. "We're gasping for all the help we can receive," he says. He insisted on supporting India's export prohibition, even though it has put him in a bind and forced him to break promises.
According to him, Serum Institute has hired roughly a thousand new personnel and is working its facilities for 20 hours per day, which is the utmost conceivable. Also, Serum Institute will begin production of Novavax next week. Still, due to a US restriction on vaccine-related items, they will only be able to produce a third of what was initially planned. He also claimed that the vaccinations produced by Serum Institute were the cheapest in the world.
Poonawalla claimed he was proud to be the man of the moment when the pandemic broke out, feeling "a proud sense and feeling that people were dependent on me, and I was doing my best to preserve and safeguard the nation and the world." However, the criticism he's receiving has made him very discouraged. He claims that instead of being "respected and supported," the company is "vilified and condemned."
The head of the Serum Institute expressed his hope that when history is written, everyone will remember him favourably. "That's what makes me feel better," he adds, "We've done our best without cutting corners, doing anything improper, or profiteering." I'll let history make the final decision."
See also, Media reports claiming 50L unused Covishield doses may go waste by month end 'misleading': Govt
What Adar Poonawalla Had To Say About His Father Receiving The Padma Bhushan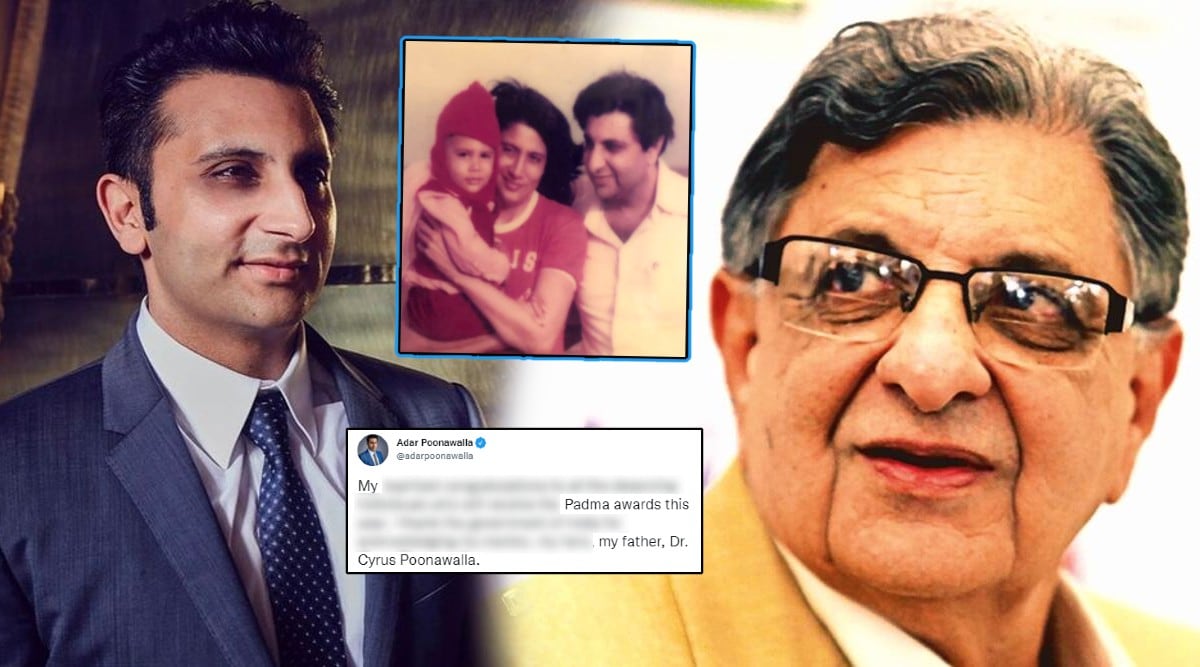 Adar Poonawalla, the Chief Executive Officer of the Serum Institute of India (SII), thanked the deserving individuals who will get the Padma awards this Tuesday.
In a tweet, he stated, "My heartiest congratulations to all the outstanding individuals who will receive the Padma awards this year."
He also complimented the Union government for awarding Cyrus Poonawalla, the Managing Director of the Serum Institute of India (SII), which produced the Covishield COVID-19 vaccine, the Padma Bhushan.
"I applaud the Indian government for honouring my mentor, my hero, my father, Dr. Cyrus Poonawalla," he continued on Twitter.
The honours were revealed on the eve of Republic Day on Tuesday. Four Padma Vibhushan awardees, 17 Padma Bhushan awardees, and 107 Padma Shri awardees are among the 107 Padma Shri awardees. Thirty-four of the honorees are women.
The three categories of Padma Awards are Padma Vibhushan (for extraordinary and distinguished service), Padma Bhushan (for outstanding higher-order service), and Padma Shri (for distinguished higher-order service) (distinguished service). The award is intended to recognize accomplishments in any area or discipline that includes public service.
The question remains, Is Covid Vaccine by Serum institute of India a Scam?  Are we being duped into getting several vaccination doses? And, despite the fact that Adar Poonawala was on the run for the same reason that Cyrus Poonawala is being honoured, why is his father, Cyrus Poonawala, the founder of the Serum Institute of India, being honoured with the Padma Vibhushan award?