Trends
How Indians Are Surviving High Inflation by Consuming Less and Avoiding Non-Essential Expenses in 2022
How Indians Are Surviving High Inflation by Consuming Less and Avoiding Non-Essential Expenses
According to government statistics, retail prices rose 6.95 per cent in March from 6.07 per cent in February, owing primarily to higher food prices. In March, food inflation increased to 7.68 per cent, up from 5.85 per cent.
For the past few months, commodity prices in India have been on fire. There is nothing you can buy that will make you happy, from fruits and veggies to cement pricing. Individuals' real incomes have plummeted, putting people in low-income groups on the verge of starvation, while the middle class reduces non-essential expenditure.
According to government statistics, retail prices rose 6.95 per cent in March from 6.07 per cent in February, owing primarily to higher food prices. In March, food inflation increased to 7.68 per cent, up from 5.85 per cent.
This is the third month in a row that inflation has remained above 6%, which should concern both the government and the Reserve Bank of India. However, the common man is impotent due to the RBI's disproportionate concentration on attaining growth at the expense of its responsibilities to limit price rises in the economy. 
Poor People's Situation
Despite growing input cost prices, roadside small tea and snack sellers have been unable to raise the price of their final products, fearing a negative impact on their company, which Covid has badly hit. Raja Kumar, who runs a small samosa-kachori truck in East Delhi, has difficulty keeping up with escalating input prices. It's becoming increasingly tough, but what can be done)?" Kumar stated his opinion.
The most significant setback has been the rise in fuel prices. Oil marketing firms have raised the cost of fuel and diesel by Rs 10 per litre in the last month. According to a delivery guy who did not want to be identified, the firm he works for does not compensate him for the oil he uses to transport things. He has to pay his oil bill out of his cash while he drives across Delhi for delivery.
Dhiraj Kumar, a security guard in an East Delhi neighbourhood, now fills his scooty with half a litre of gasoline instead of one gallon. A guard's average monthly wage in Delhi is roughly Rs 12,000 per month. This group of workers is frequently hired through a contractor who deducts commission from the employee's overall wage. Their incomes only increase once every three to five years, and they bear the brunt of high inflation years like the one India is presently experiencing.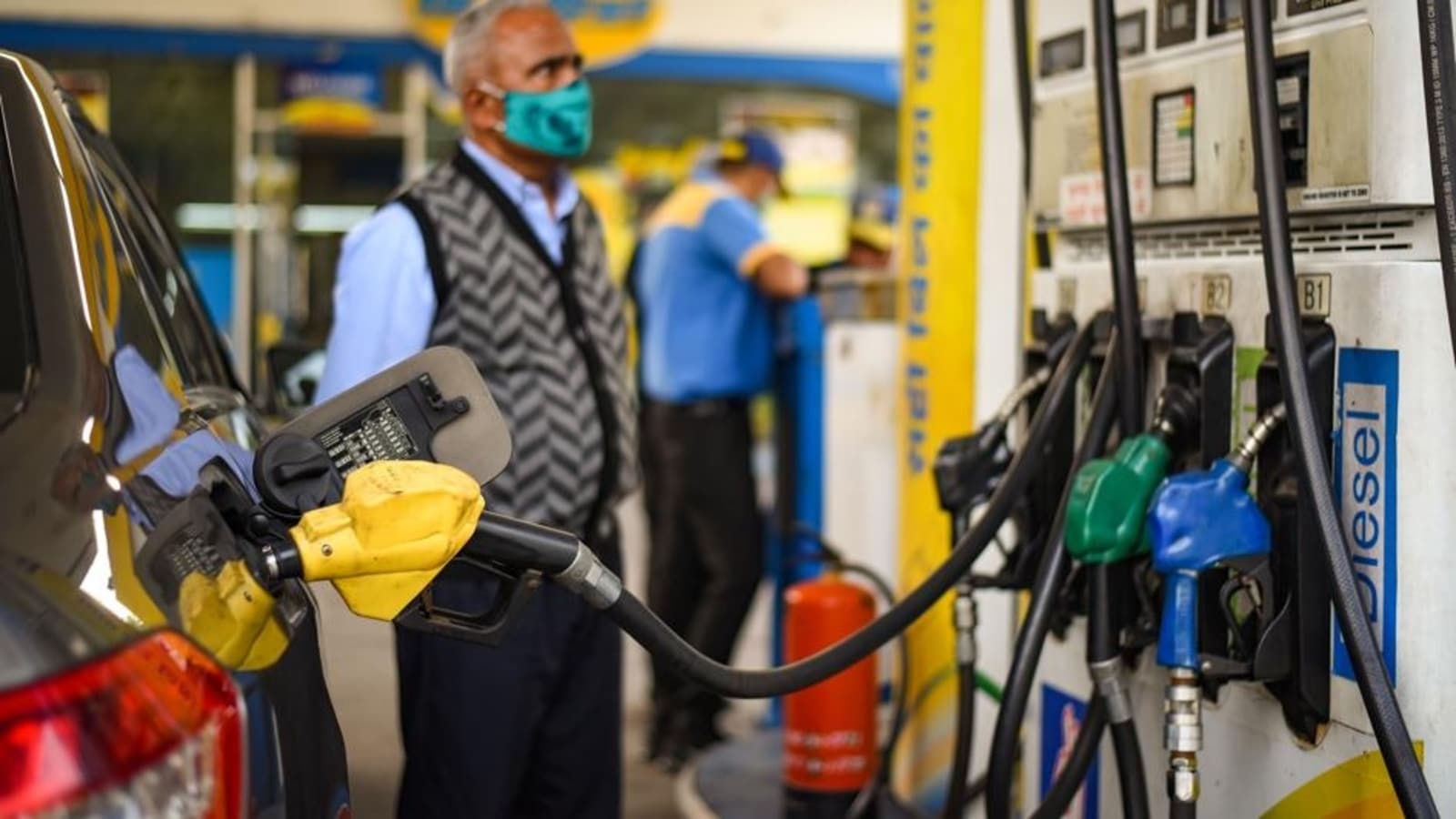 Sunita Sharma, a middle-class homemaker, feels the squeeze as the price of piped natural gas has risen steadily in recent months. "As soon as we had the opportunity, we converted from a gas cylinder to PNG in the hopes of reducing the weight, which it did at first." However, the rates are currently about equal.
How can a middle-class household benefit from this monthly price increase? What are our options for making things work? Do we make fewer meals and consume fewer calories? "The only time we get a break is during elections, and I wish elections could last all year," Sharma remarked.
Indraprastha Gas Limited (IGL) raised household piped natural gas prices by Rs 4.25 per standard cubic meter on Thursday, citing rising input gas prices. In Delhi, PNG will now cost Rs 45.86 a unit, and in Noida, Greater Noida, and Ghaziabad, it will cost Rs 45.96 per unit. Gurugram would be required to pay Rs 44.06 for each SCM.
Ritu Jain, a homemaker in Delhi's Mayur Vihar, is cutting back on non-essential spending to make ends meet.
Because of the growing costs of everything from gasoline to biscuits, she had to persuade her 12-year-old son not to ask for anything other than necessities for a time. "After such a long absence, he has only recently returned to school. Naturally, he had a lot of requests, such as going out with friends, dining out, and watching movies, as usual for kids his age. I've persuaded him that none of this is possible right now. My family is a one-income family. In addition, incomes have not grown fast enough to keep up with growing expenditures. "Bohot mushkil ho raha hain (things are getting tougher)," Jain says.
People's household finances are becoming more challenging to manage since the cost of critical commodities such as veggies and FMCG items has risen dramatically. 
In March, CPI inflation was 18.79 per cent for oils and fats, 8.5 per cent for spices, 11.64 per cent for vegetables, and 9.63 per cent for meat and fish. Due to the impact of the Russia-Ukraine conflict on commodity prices, FMCG businesses are likely to raise prices by 10-15% to compensate for costs. According to reports, price rises have already been implemented by Hindustan Unilever and Dabur.
On the other hand, most paid workers have yet to experience a significant increase in their yearly pay. While startups and IT firms pay their employees more to reduce turnover, they only employ a small portion of India's workforce.
Salary increases in corporate India are predicted to be over 9% this year, according to the Michael Page Salary Report 2022. This would be insufficient to address the price increase since most key goods, including petrol, are experiencing double-digit inflation. Jobs were lost due to the epidemic, which led to substantial wage cutbacks across industries. India's middle and lower-middle-class households are the silent victims of growing inflation and incommensurate income increases.
Due to the significant fluctuation in cooking oil costs, over 30% of families in India have converted to cheaper options for edible oil alternatives and unbranded ones in the last year, according to a recent survey by community social media platform LocalCircles. "Rising edible oil costs are prompting some low- and middle-income households to choose cheaper, lower-quality oils," according to the survey.
"We don't offer unbranded oil, but we've received a lot of inquiries from small stores looking for unbranded cooking oil." The cost of branded cooking oil has skyrocketed. Customers must have preferred unbranded oil since retailers are asking for it," says Ajay Aggarwal, who owns a wholesale business in Laxmi Nagar.
According to analysts, because of the impact of the conflict on supply chains for sunflower, soyabean, and palm oil, domestic edible oil prices have risen by 25-40% in the previous month.
Inflation has also resulted in a reduction in the size of FMCG items. Because FMCG businesses know that raising the price of their low-ticket items will result in lower sales, they have lowered the number of goods in their more miniature packs. Customers will continue to receive Rs 5 shampoo sachets, albeit in more minor amounts.
This is the main reason why, despite growing revenues, FMCG firms have seen a dip in sales volumes in the last two quarters. According to consultant company NielsenIQ, the FMCG industry in India grew 9.6% in the fourth quarter of 2021, owing to three consecutive quarters of double-digit pricing increases. However, according to the industry, overall consumption in the country fell by 2.6%.