Trends
As the United States continues to decouple from China, seismic shifts are taking place in the global semiconductor industry.
As the United States continues to decouple from China, seismic shifts are taking place in the global semiconductor industry.In August, the US government announced $50 billion in financing under the CHIPS and Science Act, signaling a significant investment in the nation's chip manufacturing industry.
A $40 billion investment by US memory chip maker Micron has the potential to provide 40,000 new jobs in manufacturing and construction. Comprehensive export restrictions on "advanced computing integrated circuits (ICs), computer goods using such ICs, and some semiconductor production products" were placed in place by the US Commerce Department on October 7.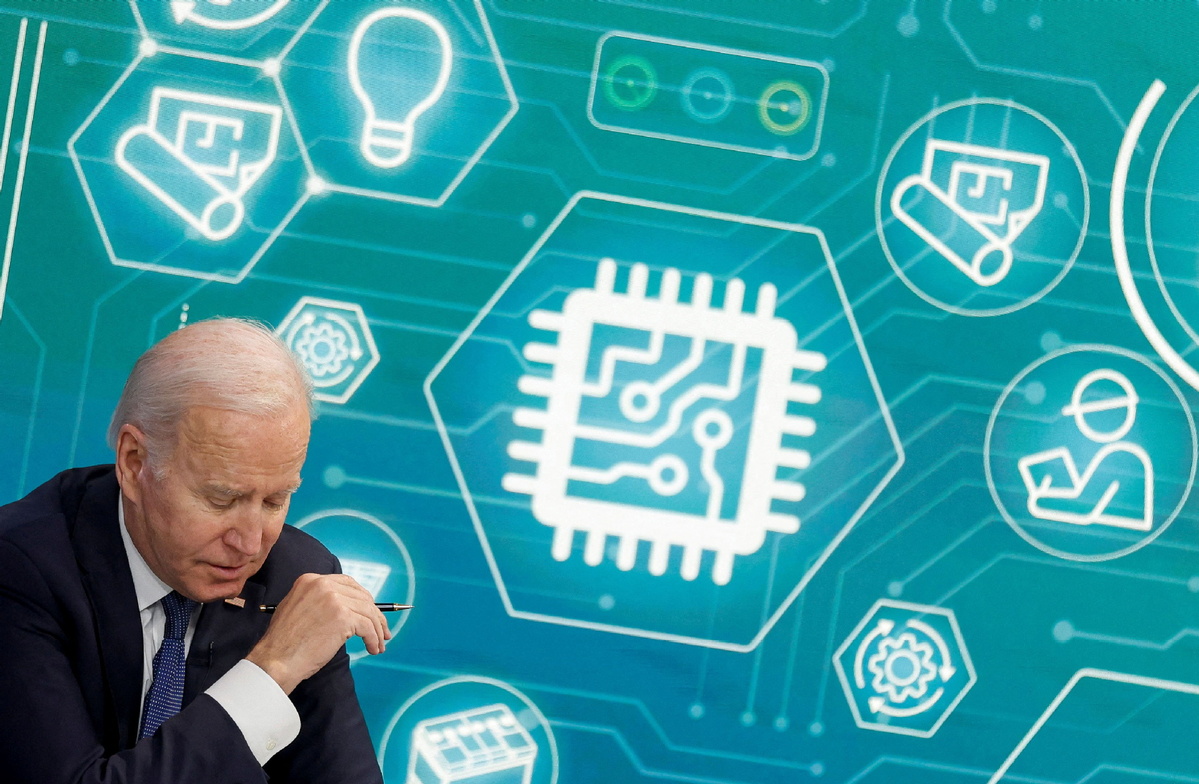 The Bureau of Industry and Security has added 31 Chinese institutions and companies to its list of unverified entities as a result of "a persistent lack of cooperation by a foreign government that prevents BIS from certifying the bona fides of organizations." The restrictions apply to all US citizens who work without a permit in Chinese semiconductor production facilities that create or manufacture chips.
In the past, the US held the majority of the world's semiconductor market (37% in 1990), but North Asian markets have eroded its supremacy over the past three decades. In contrast to the US's 12% share, Taiwan (22%), South Korea (21%), Japan (15%), and China (15%) accounted for 73% of the world's semiconductor production in 2020.
The Semiconductor Sector Association, which represents 99% of the US semiconductor industry, predicted in its 2020 report that China would increase its market share to nearly a quarter (24%), closely followed by Taiwan (21%) and South Korea (19%) by 2030, while the US share would decrease to 10%. The study presented several suggestions and emphasized how little government assistance is given to semiconductor businesses in the US compared to most Asian nations. For instance, the government's "Made in China 2025" initiative provides strong support for semiconductor production in China.
Semiconductors are now widely used in many aspects of our daily lives and are necessary for other important technologies like artificial intelligence and quantum computing. Due to the COVID-19 epidemic, supply-chain issues, and increased demand from the automotive, entertainment, and other industries, there is currently a global shortage of semiconductor chips. Over the previous three years, memory chip sales have climbed by 31%, and they now make up a sizable percentage of the semiconductor manufacturing industry.
Although the US may not be the world leader in semiconductor production, it is home to several important suppliers for semiconductor processing, including Applied Materials, KLA, and Lam Research, and export restrictions include services.
The majority of semiconductor production facilities would be open twenty-four hours a day, seven days a week, with a maintenance and service contract purchased from these companies to resolve any flaws or servicing needs as soon as they materialize to maximize operations and output. The majority of semiconductor fabrication facilities rely on service contracts, so the restrictions imposed by the new export controls will have a detrimental effect on both China's ability to fabricate semiconductors as well as, shortly, US semiconductor processing companies like Lam Research and Applied Materials, for which service contracts are a regular source of revenue.
As US semiconductor tech businesses struggle with the shifting nature of their client base and the abrupt departure of all of their workers from China, Applied Materials has predicted that it would suffer a loss of $400 million simply from the announcement.
According to the Boston Consulting Group's estimate, US companies could lose 37% of their revenue if Chinese customers were not allowed to buy from them starting in 2020. This would affect the amount of money invested in R&D and the availability of highly skilled jobs in the US semiconductor industry.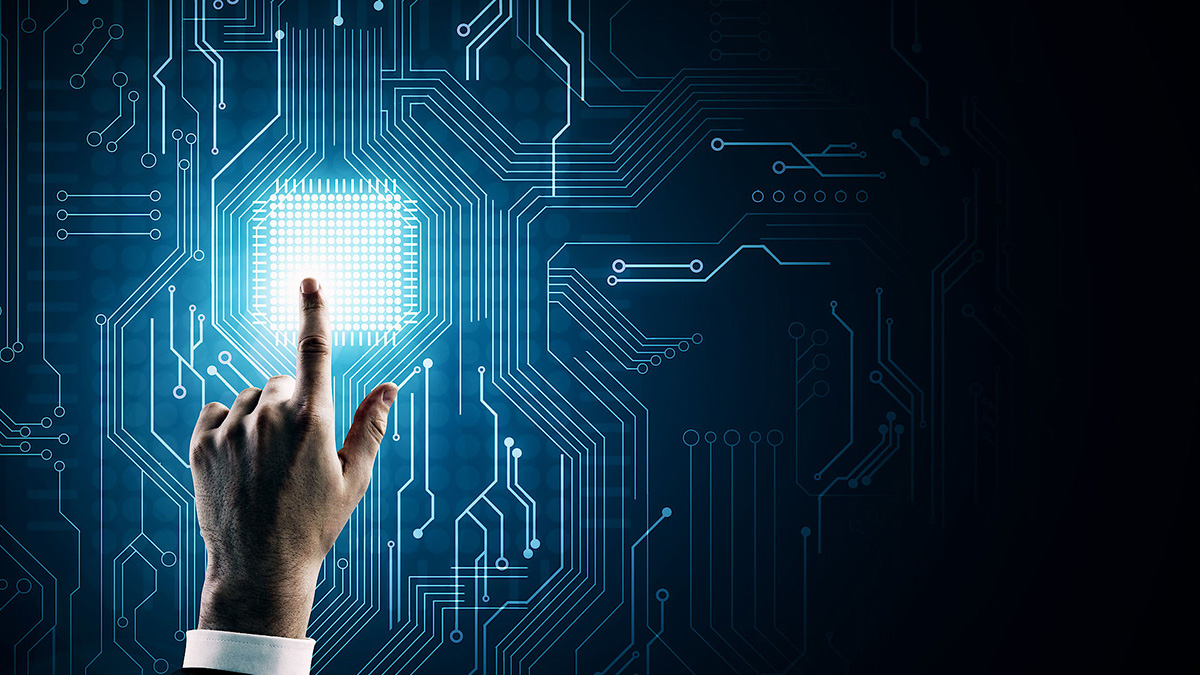 Beyond the unexpected closure of Chinese traditional semiconductor industries, US export restrictions will have a significant impact on global trade. The semiconductor business is intertwined with the industrial sectors that provide stainless-steel components, vacuum systems, and components (such as US-based Varian and Swagelok), as well as metrology tools like microscopes. Each company contributing to the bigger semiconductor ecosystem will be analyzing the results.
Most likely, the worldwide 3D NAND semiconductor production industry will be the most affected. Samsung Electronics proposed a way of increasing the memory size in 2013 with the introduction of 3D NAND flash memory. This process involves stacking numerous 2D NAND planar layers to create micro-skyscrapers. The US regulations apply to 3D NAND chips with 128 layers or more that are produced using a high-precision method that involves more than 1,000 consecutive processing steps and necessitates the constant use of a group of semiconductor processing workhorses.
This year has seen two groundbreaking announcements in the non-volatile memory sector: first, by Micron, a 232-layer 3D NAND memory chip; and second, by SK Hynix, a 238-layer 4D NAND memory chip. By unveiling its own 232-layer 3D NAND product in August, China-based Yangtze Memory Technologies (YMTC), a newcomer to this market in 2018, endangered the oligopoly of the 3D NAND industry. One of the businesses that the US government's regulations are anticipated to have a significant impact on is YMTC.
Export restrictions and the anticipated slowing of YMTC's explosive rise in this cutthroat industry will be advantageous to US businesses like Micron. ASML, a Dutch firm that specializes in cutting-edge lithography and has a monopoly on deep UV lithography systems, halted all of its exports to China shortly after the most recent US statements. Applied Materials, KLA, Lam Research, and ASML are no longer able to supply YMTC and other Chinese semiconductor businesses as a result of the US embargo.
Additionally, this will make it more difficult for the US-purchased manufacturing and processing equipment to operate effectively. For a year, US-based businesses will be permitted to provide the same limitations to semiconductor chip makers with operations in China, such as Samsung, SK Hynix, and TSMC.
People outside of businesses are also at the forefront of this dissociation. In the R&D ecosystem for semiconductor research, universities play a vital role, and China and other countries are presently closely interacting worldwide in this area. US export restrictions will impact semiconductor research collaboration with China in a similar way that they recently had an impact on research collaboration with Iran.
The neoliberal global order, which was founded on free trade, open economies, elite mobility, and the belief in interdependence, is commonly regarded to be coming to an end at this time. Any time can be chosen as the end of it. The wave of strict export controls targeted at China's semiconductor sector under the Biden administration is as good a barometer as any. The social-democratic illusion of reorienting politics towards global public goods or justice is not. However, what will replace that neoliberal society? The world is becoming progressively more militarized and less capable of commerce and diplomacy, and it is heading toward a confrontation that all the major players believe they can predict and manage.
A militarized, authoritarian China that relied on fervent nationalism for legitimacy would make China's ascent much more difficult. Here, there are no simple solutions. There is no way to determine with certainty what approach would succeed. But what stands out about American sanctions is their ideological framework. This sentence essentially represents the common urge to compete. But it has significant implications given the circumstances in which it was said. For starters, it has now broadened the grounds for sanction imposition: There is no casus belli present, and no attempt is being made to secure a universal public good. Maintaining American hegemony is the sole excuse.
There are indications of cooperation with friends, and some nations may have expectations of taking advantage of these sanctions. However, the scope of these penalties will have an impact on how dependable the world's financial and trading system is. They represent the most rudimentary reorganization of the global economic system imaginable. The US is increasingly combining corporate and governmental power in ways that will mirror China, which is an odd development.
Second, the timing of these sanctions' announcement, right before the Party Congress, was an act meant to degrade China. It is also difficult to conceive that there won't be some form of Chinese retaliation, potentially on goods that could have a bigger impact on American domestic politics. It is alluring to address the Chinese government directly.
However, when viewed from the perspective of the rest of the globe, the framing is purely neo-colonial. We want to make sure that one-fifth of mankind (and the rest of the planet) always lag by at least a few generations, the statement goes. Diplomacy or a covert retreat is out of the question once a dominance war is officially declared. In this case, there isn't even an attempt to frame a non-zero-sum game solution.
Additionally, this framing has effects on collaborations. The support the West enjoys outside of Europe is overstated. The rest of the world finds it difficult to ignore the history of global aggression and racial hierarchy that occurred under the auspices of the American and Russian empires, notwithstanding China's threat to Taiwan and its desire for dominance in Asia.
Mercantilist reasoning rather than arguments for the global public good will not strengthen the legitimacy of the order that the Americans desire to uphold. Americans are making adjustments to the global order while they combat Chinese revisionism. Furthermore, as decoupling develops, it is not clear how many nations will be able to use the US-China competition to their strategic benefit. However, there is also skepticism across the world that the US will transfer technology and money to meet global development requirements. It is equally possible that China would intensify it's BRI and other programs as it will disconnect.
These penalties, at the very least, have the potential to greatly increase uncertainty in international supply networks. Some nations, like India, would be drooling at the thought of taking advantage of this opportunity. However, it is likely that the accumulating uncertainties in the global trading system will significantly reduce these profits. China is too significant to be excluded.
It is obvious that the primary area where international collaboration is needed, climate change, is being neglected. While the superpowers are engaged in a mercantilist conflict, it is hard to envision coordinated global action on climate change. The US has made significant domestic investments in technological climate change solutions. But much like with US pharmaceuticals and vaccines, it's unclear whether these expenditures will only serve to further scientific superiority or whether they will also become global public goods.
These penalties represent a significant wager, and their effects are still up in the air. However, something about the way they frame things portends poorly for the planet. For starters, these penalties are the closest thing to a declaration of war without real hostilities. They also back up every Westernization assertion made by the Chinese: China's emergence may have been encouraged by the West (at first for Cold War opportunistic motives), but it will now endeavor to limit its development. It doesn't matter if the Chinese or the Americans are correct.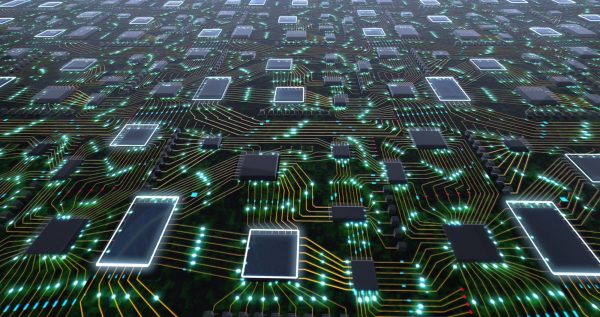 They seem to be mired in an excessively preset ideological framework that includes both fervent nationalist revisionism and realism hegemonism, which is a concern. In this structure, politics, diplomacy, and trade have no role. Intensifying American nationalism cannot make the world any safer if the Chinese are growing more nationalistic. If the world is witnessing an economic and ecological catastrophe, the late 19th-century ambition for national domination cannot possibly be the answer. The rest of the world will not be interested in gaining from this rivalry, but rather in cooperating to change the pointless circumstances in which it is being conducted. The world is in a very unstable position.