Stories
Kotak Mahindra Bank: Let's Make Money 'Not' Simple, Ab Kona Kona 'No' Kotak; The Worse Bank That One Can Bank With!
A bank's survivability is totally dependent on how many customers it has in its books, the best and the ideal manner in which it can make its customers happy by offering products and services that make 'sense' to its customers, developing 'trust' through its customer service and quick redressal of customer grievances and above all, making banking easy for its customers. However, when it comes to Kotak Mahindra Bank, it most likely believes that customers are easy and need the bank, not vice versa.
Kotak Mahindra Bank Limited is an Indian banking and financial services company headquartered in Mumbai, and like all banks, it offers banking products and financial services for retail and corporate customers in the areas of personal finance, investment banking, life insurance, and wealth management. 
After HDFC and ICICI Bank, Kotak Mahindra Bank is India's third largest private sector bank by market capitalisation.
Hence, it would make sense for Kotak Mahindra Bank to up its services in the highly competitive banking sector such that it can someday lead the banking sector as the top bank in India.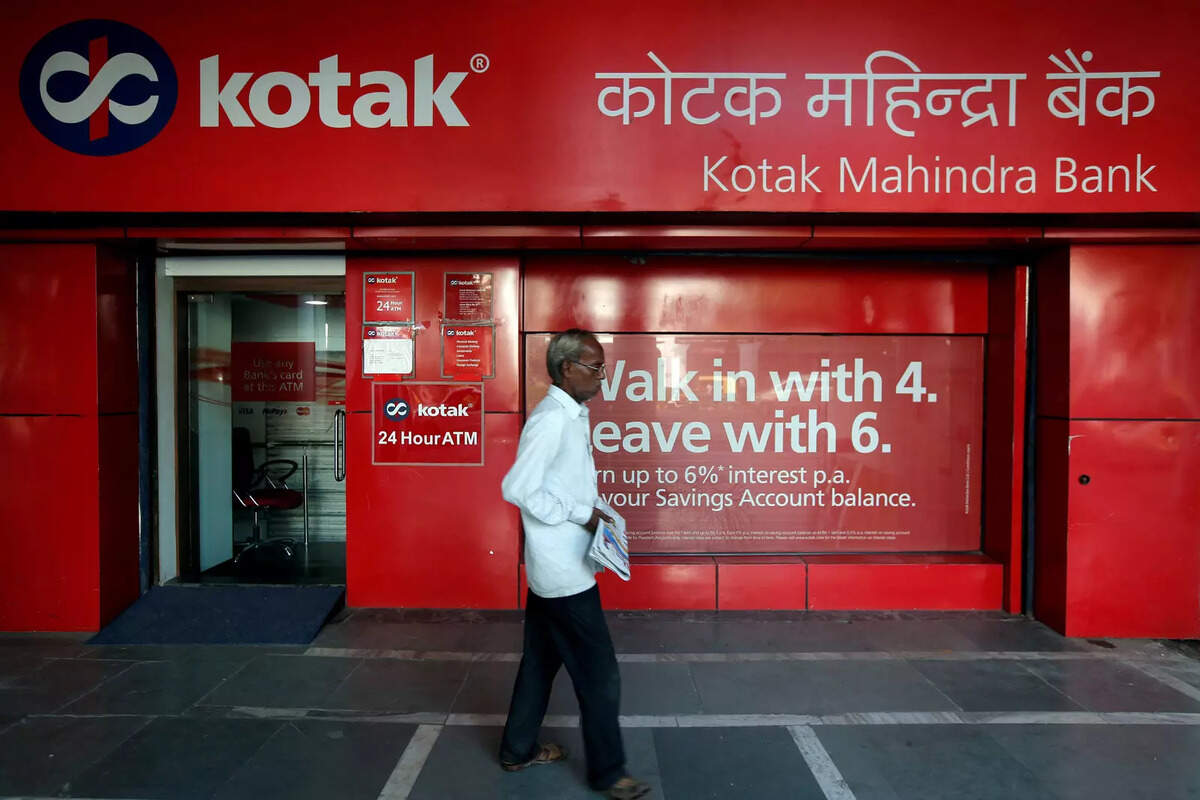 However, that may not be the agenda for this bank, and why is this implied simply because it seems that Kotak is happy and secure in its position as the third largest private sector bank, albeit a bank that has the lousiest record in terms of service and the most controversies to its name.
Let us break this down into points to substantiate this claim further; according to government data released in 2021, it disclosed the fact that the award for the highest number of frauds indeed goes to Kotak Mahindra Bank! 
On March 2022, in a written reply to the Lok Sabha, MoS Bhagwat Karad said that Kotak Mahindra Bank had the highest number of bank frauds, at 642, in the first nine months of FY22.
This is not all; there have been many news headlines that this bank has grabbed over the years, and many of its staff have been arrested or charged over cheating allegations, forgery, misrepresentation of facts and much more. 
In 2011, The wealth management arm of Kotak Mahindra Bank misled a customer into investing Rs. 2.27 crore in its India Growth Fund at a steep premium based on bogus claims. While the investor struggled to find buyers, Kotak officials remained impassive and took no responsibility on their shoulders. 
RBI imposed a fine of Rs 2 crore on Kotak Mahindra Bank for the non-state lender's failure to adhere to the regulator's diktat on promoter shareholding in 2022
Since 2014, the central bank has engaged in a dispute with Kotak Mahindra over its failure to meet the milestone for stake reduction by Uday Kotak, the billionaire promoter of the bank.
SEBI order dated June 30, 2022, indicted the senior-most executives of Kotak Mahindra Mutual Fund (KMF) and Kotak Mahindra Trustee Company (KMTC) for failing in its oversight of the asset management company. 
The matter relates to KMF's investment in the Zee Group's promoter companies and the manner of its repayment to investors. 
SEBI's Penalties on Kotak Companies Raised Key Questions on the Protection of Investor Interest. 
These are just the tip of the iceberg of the frauds, scams and misrepresentation of facts and figures that the officials of this bank have indulged in over the years. Despite the fact that many of its questionable actions have come to light, it has had little or no effect on its working, its officials or even the top management of this bank!
Each Customer Is Important But Not For Kotak
Here is a very small but extremely important example that will show the inner workings, attitude, complacency and utter stupidity of those who work in front and behind the scenes of this bank.
Let us see, the slogan of this bank is 'lets make money simple'; perhaps it would make sense for the bank to make amends to this slogan and change it to let's make money 'not' so simple!
Why?
Here is a customer who has a full-fledged relationship with Kotak Mahindra Bank in its Delhi branch. 
The customer already has a corporate account, a five-year-old company with its current account with the bank.
Any account, whether it is a current account or savings can only be opened with a bank provided that all documents needed for such have been provided, submitted and cleared by the bank officials.
There is also something that all will be familiar with, KYC or know your customer, under which all details of the customer, pan card, address proof, age proof etc., along with other vital information are provided to the bank.
Now, this customer also has an active financial portfolio – mutual funds, fixed deposit, sovereign gold bond, current account and a savings account with the bank. 
The point to be noted is that it is not the individuals alone but also other family members; hence credibility, relationship and KYC have already been established here.
For the last few weeks, this customer has been trying to open another corporate or current account with the bank and has submitted all essential details pertaining to this new company's information.
But alas, even after repeated attempts and many communications later, he was told that the same could not be done since the bank could not find LLP details of the company on the MCA, Ministry of Corporate Affairs website.
LLP is an alternative corporate business form that gives the benefits of limited liability of a company and the flexibility of a partnership, and this is something that the banks need to check for any such requirement.
Now here is the googly, the page on which these details can be found has been inoperational for two months!
This makes one wonder would Kotak Mahindra Bank and all other banks, for that matter, would not have or will not process such requirements because the backend or the compliance team of the bank cannot find the relevant details on the relevant section (LLP) on the MCA website which has not been working for roughly two months?!
Further, the fact is that since the customer already has his other company account details with the bank, can the bank not work on the same information under KYC?
It is ironic that the bank officials should suddenly wake up and show resistance or even give correct guidance to the customer, knowing that the banks fall over each other to sign a new customer or open a new account – savings or otherwise!
Kotak Mahindra Bank is a bank that is a wonder, and its workings are as complicated as has been its history since its inception.
Conclusion: Banking is a highly competitive sector, where banks bend backwards to sign in new customers or work on old existing customers month after month, either with the hope to push them into opening accounts – family, friends through references, or better still, push in an insurance policy or even more lucrative open a current corporate account.
A bank's reputation and brand value are extremely fragile. It has to continuously work towards making banking simpler, processes easier to understand, providing high-value customer service, handling and giving timely resolution to customer grievances and, above all, maintaining the trust and ensuring that each customer is made to feel that they are vital to the bank.
At the end of the financial year, it is each customer's pennies or crores that make or break the bank and, of course, also the bank's highhandedness, irresponsibility, frauds, scams, and utter sense of ignorance towards their customers. 
Hence, To bank with Kotak Mahindra Bank is nothing short of a nightmare!