Stories
Top 20 most Active and Investing Angel Investors 2022 in India
Top 20 most Active and Investing Angel Investors 2022 in India
The year 2021 will go down in history being a watershed moment for Indian entrepreneurs. Not only did several business go from private to public markets this year, receiving money through Initial Public Offerings (IPOs), but 42 Indian startups joined the unicorn club.
Since 2014, the startup ecosystem has received over $100 billion in the Financing, which will be reached in 2021. If we look at the whole year, nearly $42 billion was invested in companies, making it the most money raised by Indian businesses in a single year.
While VC/PE companies' involvement is great when these enterprises achieve specific requirements like ARR, revenue, items sold, and so on, it is angel investors that help the startup founders meet operational expenditures during the early stages. Angel investors' impact on early-stage business has grown indispensable and incontrovertible over time.
Over 950 angel and private investors engaged in the startup investment, according to Inc42 statistics, despite the fact that many of them only took part in one or two of the events.
A rich individual who invests in small business or entrepreneurs in return for a percentage of the company's ownership is known by the term angel investor (also known by the term private investor, seed investor, or angel funder). Angel investors are often found among an entrepreneur's friends and family.
here is a list of the most Active Angel Investors For Indian Startups

Amit Lakhotia

In addition to running his Park+ firm, Amit Lakhotia, a former vice president of Paytm, the now publicly listed payment colossus, invests in startups. Lakhotia founded his smart auto parking firm Park+ in 2019 after investing in finance startup BharatPe and social commerce platform Trell like an angel investor.
It has lastly secured a $25 million Series B investment from Sequoia Capital, Matrix, and others. Lakhotia funded business including Fixcraft, GoKwik, and Junio and participated in nine investment deals in 2021.
Mr. Amit Lakhotia is the Founder and Chief Executive Officer of Park+, and a member of the Board of Directors. He is the Vice President of Business of Tokopedia, an Indonesian e-commerce company. He is a philanthropist and an angel investor. Bossman, you're a great visionary.
Amit Lakhotia has always been driven by a desire to find out regular people's concerns and provide the best possible answers. His remarkable work with MakeMyTrip bolstered the company's revenue and product, propelling it to the top of India's travel industry.
But it was the advent of the Paytm wallet, a firm he developed from the ground up that transformed India's purchasing patterns, particularly after demonetization, that cemented his place being an industry veteran. As their VP, Business Development, he brought Indonesia's e-commerce giant, Tokopedia, to success.
Amit, who is no stranger to the country's commuting woes, came up with the concept for Park+ after failing to get to work on time owing to a lack of parking places. He built Park on a foundation of tremendous expertise and remarkable product and commercial experience.

Amrish Rau
Pine Labs' Chief Executive Officer is Mr. Amrish Rau. He is a philanthropist and an angel investor.
Amrish Rau began his career in 1996 being a sales manager for Siemens Nixdorf and has progressed to become a two-time entrepreneur. In 2013, he and Jitendra Gupta co-founded the Mumbai-based digital payments firm Citrus Pay, which was eventually sold to PayU in 2016. He became the CEO of Pine Labs in 2020.
Pine Labs, which is managed by Rau, is getting ready for an IPO and has just gained a $20 million investment from SBI. Last week, Rau and his former colleague Jitendra Gupta announced the creation of White Venture Capital, a Venture Capital business. In India and Southeast Asia, the Venture fund would invest $250K to $1 million in seed to Series A rounds of Financial business.
Rau was a part of nine startup investment agreements in 2021, including Locus, Multiplier, and OneCode. Rau has a total of 35 businesses under his belt.
In September 2016, he cofounded Citrus Payment Solutions, which was eventually bought for $130 million in an all-Cash deal by PayU India. From October 2016 until March 2019, he served like the CEO of PayU India following the purchase. His company, Citrus Pay, was one of India's leading fintech businesses and was financed by Sequoia India.

Anand Chandrasekaran
Anand Chandrasekaran is an angel investor and entrepreneur. Snapdeal's Chief Product Officer is him. He formerly served like Airtel's Chief Product Officer and Director of Openwave Systems. In North America, Silicon Valley, Los Angeles, San Francisco, and India, he is looking to make an investment in the mobile, consumer internet, enterprise software, and digital media industries.
Over the course of his professional career, Anand Chandrasekaran, who cofounded now NASDAQ listed Aeroprise in 2001, has held several positions in several entities. Chandrasekaran has before worked for companies like Facebook and Future Group. He just became a partner at General Catalyst a few days ago.
He's been involved in 130 deals in all, with 70 percent of them involving Indian entrepreneurs. Cloud management firm OpsLyft, retail aggregator SuperK, and B2B eCommerce platform Venwiz are included in his latest investments in India.

Anupam Mittal

Mr. Anupam Mittal is a Co-founder and Chief Executive Officer of Shaadi.com, and in addition a Board Member. He is Chairman and Chief Executive Officer of Mauj and a Cofounder. He is a member of the Board of Directors at StayAbode. At India Quotient, he was a member of the Investment Committee. Shaadi.com was founded by him, and he serves like its Chief Executive Officer and Managing Director.
Before it, he worked for MicroStrategy being a Product Manager. He is a member of the LetsVenture Online Board of Directors. He's a Venture Capitalist. He works at Grip and Kae Capital being an advisor. At ShaadiSaga, he was the Advisor. He was a member of the Zepo Board of Directors.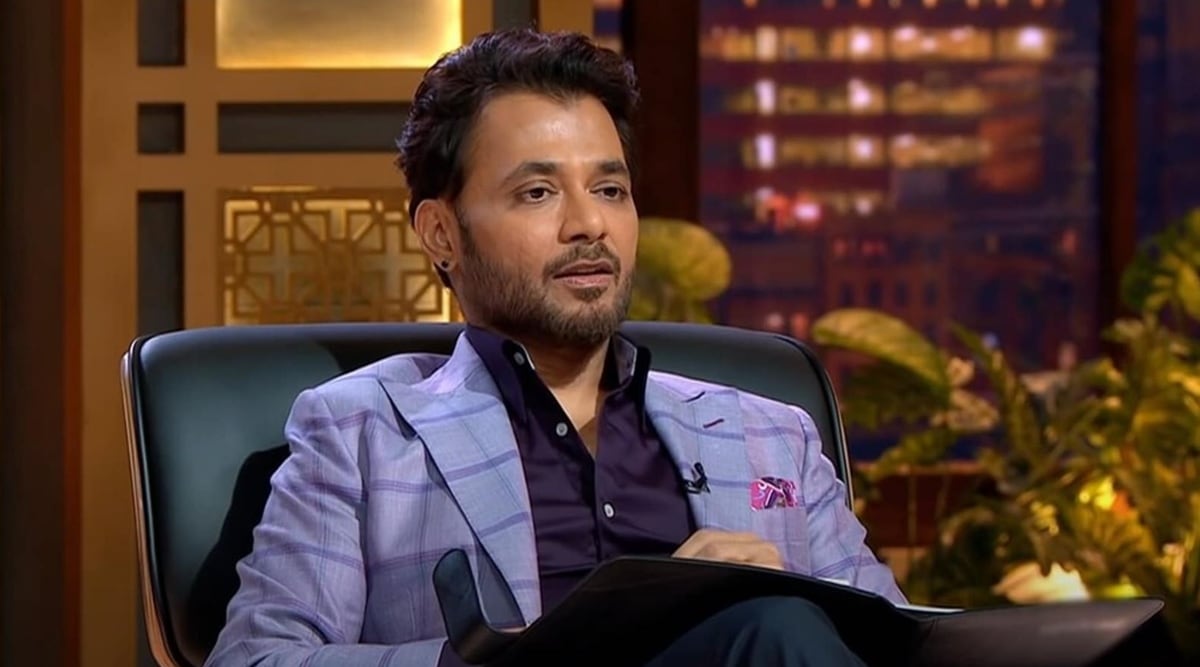 Anupam Mittal began his career being an entrepreneur with the People Group, which owns Shaadi.com, Makaan.com, and Mauj Mobile. He has invested in more than 50 business over the years, including Ola, Druva, and Whatfix.
Last year, Mittal, who was a shark on Shark Tank India, invested in 11 Indian companies. He was a member of Express Stores' Initial round of funding last year, with Venture Highway, Kunal Bahl, and Rohit Bansal, included in others. Mittal's other major investments include Gobbly and the $15 million Series A round of GoKwik.

Binny Bansal

Binny Bansal (born 1982/1983) is an Indian Internet tycoon and billionaire. With Sachin Bansal (not related), he co-founded the e-commerce platform Flipkart in 2007 and served being its chief operating officer until January 11, 2016, when he was appointed to chief executive officer (CEO). He was elevated to Group CEO in January 2017 and resigned in November 2018 owing to Flipkart's personal misconduct allegations.
Binny is a Chandigarh native who earned a computer science and engineering degree from the Indian Institute of Technology in Delhi. He is presently an anchor investor in 021 Capital, a Venture Capital firm that specializes in biotechnology, agritech, and the internet.
Binny Bansal, the cofounder of Flipkart, which is probably the most valuable Indian business at $36 billion, has been an active angel investor in companies. Walmart purchased Flipkart in May of 2018. In November of the same year, Bansal left the firm. In December 2018, he and former eKart executives Saikiran Krishnamurthy and Neeraj Aggarwal founded xto10x, a SaaS consulting firm.
He invested in 12 businesses last year. PlanetSpark, Skill-Lync, and Rupifi, an ed-tech business, are included in his most recent investments.

Harshil Mathur

Harshil Mathur, the CEO of Razorpay, is an entrepreneur, author, and businessman from India. He has led his firm to the pinnacle of success in the fintech industry. Mathur gives advice to those who want to thrive in business and learn how he does it. He doesn't hide secrets; instead, he freely shares his strategy for achieving business goals. That is the spirit with which he works.
Harshil believes that a 9-to-6 corporate job is his Achilles heel. For him, every day is a new challenge. It may seem like a cliché, but the need to be challenged, to be on his toes every day tackling a new problem, is what keeps him going, and it's why he decided to go out on his own.
Harshil has been in the headlines for investing in new-age companies being the founder of Razorpay, which is often regarded being the most valuable fintech startup. Mathur, an IIT Roorkee alumnus, cofounded Razorpay with Shashank Kumar in 2014.
Razorpay, which began like a payment gateway, has now extended into numerous sectors, making it one of the country's largest fintech businesses. Razorpay raised $7.5 billion in funding last year, bringing it closer to a decacorn value.
Mathur has before backed B2B cross-border trade platform GlobalFair, ed-tech firm Newton School, and eCommerce startup OneCode.

Jitendra Gupta
Jitendra is the founder and CEO of Jupiter. Money (Amica Financial) plans to provide a mobile-first banking experience for Indian millennials by building intelligent and cost-effective banking services and assisting the young in better managing their finances.
Before joining Jupiter, Jitendra founded Lazypay, served being the MD of PayU India, and founded Citrus Pay, a major digital payments firm in India that was sold to Naspers in September 2016 for US$130 million in one of the most successful fintech exits.
He has over 16 years of expertise in banking and financial services and is regarded being a payments industry specialist. Before joining Citrus, he spent seven years at ICICI Bank, where he was a member of the founding team of the bank's retail cross-sell and investment banking sector. He oversaw the whole project of forming a Joint Venture between ICICI and First Data in the Indian market during his final term with the bank.
This was the first Joint Venture between a bank and an independent payments firm.
Jupiter, a neo banking firm, was founded by Jitendra Gupta. Gupta, who joined ICICI Bank being a regional sales manager in early 2004, saw the fintech opportunity that remained. Citrus Payment Solutions, which he created in 2010, was ultimately bought by global finance giant PayU for $130 million in 2016.
Gupta founded Jupiter, his second business, after two years being the managing director of PayU. Jupiter has already received finance from Tiger Global, Sequoia, and Matrix. He's been investing in companies for a few years and has already made investments in over 40.
In his personal capacity, he invested in roughly 13 companies last year. Lets Hash, a direct-to-consumer cigarette brand, Hypto, a tech infrastructure platform, Meddo Health, and other health-tech startups were included in his investments.

Kunal Shah

Kunal Shah is one of a handful of Indian entrepreneurs who have created a second business. Shah, an MBA dropout from Mumbai's Narsee Monjee Institute of Management Studies, before founded PaisaBack, a cashback and promotional discount campaign platform for businesses.
In August 2010, he and Sandeep Tandon shut down PaisaBack to launch FreeCharge. Snapdeal purchased the firm in April 2015. Following the transaction, Shah continued to head FreeCharge being an independent company. In October 2016, he, on the other hand, quit the business.
Following that, in July 2017, Axis Bank purchased FreeCharge.
When it comes to the Indian startup environment, Kunal Shah, the creator of financial unicorn CRED, is a well-known figure. In 2021, he was the angel investor who distributed the most checks.
In 2021, Shah, who refused to be a shark on the renowned Shark Tank India show, was an angel investor in 62 startup fundraising agreements. In total, he has made 150 investments in startups.

CRED joined the unicorn club last year and later increased its value with further Financing. He hasn't, however, restricted himself to a single industry. His personal portfolio includes financial, e-commerce, and SaaS companies, among others. Niro, a leading tech business; aided e-commerce startup – OneCode; and healthcare startup Onsurity are just a handful of Shah's recent investments.

Ramakant Sharma

Mr. Ramakant Sharma is an IIT Kanpur graduate with an MBA from the Indian School of Business in Hyderabad. Ramakant was a core team member and Vice President of Engineering at Myntra, a renowned fashion eCommerce company in India, before starting Livspace.

Ramakant Sharma, the founder of the freshly launched unicorn Livspace, was one of the most famous angel investors in 2021. After resigning his position being VP of engineering at fashion e-commerce platform Myntra in 2012, Sharma established Zing Ecommerce, which managed VioletBag, an online portal for all cosmetics requirements. Sharma moved on to join Singapore-based Jungle Ventures being an operational partner. In 2013, he joined a Venture Capital firm and left two years later.

Sharma's portfolio includes companies like CoinSwitch Kuber, a crypto trading platform that has since become a unicorn, Fintech unicorn Slice, and virtual event management Airmeet, and others. To date, he has invested in more than 50 businesses.

Ritesh Malik

Dr. Ritesh Malik, who is regarded being a mentor by many innovators in the ecosystem, inked 20 partnerships in his own name last year. Malik started Guerilla Ventures, an angel fund, in 2013 after studying Management of Innovation and Technology at Harvard. Guerilla Ventures has invested in businesses in a variety of industries, including healthcare and enterprise technology.

Malik is the creator of Innov8, a coworking business financed by Y Combinator. In 2019, Malik sold his firm to OYO, an IPO-bound hotel unicorn, for INR 220 crore in an all-cash deal. Insurtech firm Bimaplan and Indore-based Supersourcing were included in his investments from the last year.

Ritesh received his medical degree from Tamil Nadu's Dr. M.G.R Medical University in 2013. He had an importantinterest in entrepreneurship while in medical school. In 2010, he 'bunked' for most of the semester and enrolled in the London School of Economics' Marketing Science 101 course.
He learned about how Silicon Valley was thriving and humming with businesses and sustainability when he was there. Adstuck (a firm Ritesh cofounded in his last year of medical) sold its flagship product (ALIVE) to Times of India in 2012, which was a big breakthrough.
Following this achievement, Ritesh opted to pursue a degree in 'Management of Innovation and Technology at Harvard University in 2013. Ritesh is a multi-skilled professional with expertise in healthcare, information technology, management, entrepreneurship, angel investing, social entrepreneurship, and innovation.

Utsav Somani

When questioned about his personal investments, Somani, who is responsible for introducing the AngelList startup fundraising platform to India, smiles with pleasure. BharatPe, Sugar Cosmetics, Jupiter, Testbook, and Mosaic Wellness are included in his many angel investments.
In 2019, AngelList was one of India's most active seed investors, with names like Accel Partners India, Matrix Partners India, DST Global, Kalaari Capital, and others backing its first institutional fund, The Collective. During the epidemic last year, he founded iSeed, a tiny Venture Capital fund supported by a group of angel investors, Venture Fund managers, and entrepreneurs.

Naval Ravikant and Babak Nivi, cofounders of AngelList; Jake Zeller, founder of Spearhead and an AngelList partner; and top executives from DST Global, Matrix Partners India, and Xiaomi were include in the attendees. The objective for iSeed was to invest in 30 early-stage Indian technology businesses for an average of $150,000 each.
Somani created iSeed II, a $15 million micro fund to support early-stage internet entrepreneurs in India, earlier this year. The epidemic has prompted a tremendous push to incorporate technology use. Somani feels that this pattern will continue and that it will have an impact on his future investments.

Utsav Somani joined Mumbai Angels in 2014 after starting his career being an intern at HCL Technologies in 2009. In the same year, he began his angel investing career and joined the prominent Indian Angels Network to expand his portfolio.
He eventually dropped out of both angel investing networks but remained a member of AngelList, which he joined in 2016. He invested in a number of businesses, including Pristyn Care, which became a unicorn last year, and BharatPe, CoinDCX, and Jupiter.

Varun Alagh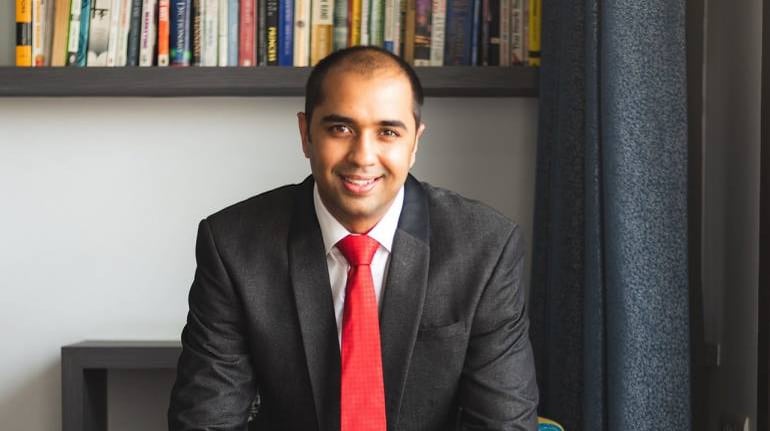 Varun Alagh is a cofounder of the direct-to-consumer firm Mamaearth. Alagh had seen the need for a new-age cosmetics D2C brand in the nation after working for over a decade in large FMCG companies like Hindustan Unilever, Coca-Cola, and Diageo.
In the year 2021, Mamaearth, which he co-founded with his wife Ghazal Alagh, became a unicorn. Despite the fact that Alagh's professional life has always been linked to FMCG businesses, his portfolio is not limited to direct-to-consumer brands.
In 2021, he invested in over 40 business, including Cuvette Tech, BeepKart, and Shiprocket, to name a few.

Vidit Aatrey

Vidit Aatrey, who is pioneering the country's social commerce industry with his now-unicorn business Meesho, is one of the country's most active angel investors. Aatrey began his entrepreneurial experience with Pledge, a classified site for the poor, and afterward spent a year working with InMobi, the country's first unicorn, between 2014 and 2015. In 2015, he founded Meesho.

Last year, he made several major investments, including a Series A round for edtech firm Yellow Class, a $10 million Series A round for AppsForBharat, and a transportation marketplace platform called Vahak.

Vidit Aatrey, a 2012 IIT-Delhi alumnus, started Meesho in 2015 with the main aim of building an e-commerce company for small companies at a time when everyone was telling them that ecommerce was saturated. He claims to have established India's largest social commerce platform after four years and two pivots. Vidit formerly worked at ITC and Inmobi.

Vijay Shekhar Sharma

Vijay Shekhar Sharma, the creator of publicly-traded Paytm, has been in the startup world since 2002. As reported by the mainstream media, he has been investing in companies for a long time. Sharma established VSS Investco and VSS Holdings being an investment entities to make an investment in businesses last year.
Sharma, along with Farhan and Zoya Akhtar, invested in Ola Electric last year, according to Inc42. He has funded more than 70 businesses in total.
Sharma's most well-known investments are Karkinos, a health-tech platform funded by Reliance and Tata, dating app Truly Madly, and edtech unicorn Unacademy.
Vijay Shekhar Sharma (born 1978) is an Indian business magnate and millionaire. Paytm financial technology business is his creation, and he serves being its CEO.
With a net worth of $1.3 billion, he was named India's youngest billionaire by Forbes in 2017. He was included in Time Magazine's 2017 list of the World's 100 Most Influential People. He is the winner of the Yash Bharati award, Uttar Pradesh's highest civilian accolade. According to Forbes, he was the 62nd richest person in India in 2020, with a net worth of US$2.35 billion.
He was chosen being a UA Ambassador in India by the ICANN-supported Universal Acceptance Steering Group in January 2020.

Deepinder Goyal

For quite some time, the creator of Zomato has been investing in companies. Last year, Goyal, who formerly worked for Bain & Company, invested in companies like Pristyn Care, Multiplier, and Geniemode, a B2B e-commerce business.
To date, he has invested in around 15 businesses. Unacademy, Bira91, and Animall are included in his significant ventures.

Gaurav Munjal

Gaurav Munjal, the founder, and CEO of Unacademy, the country's second most valuable edtech firm, has given out 11 checks in his personal capacity, largely in the edtech and health tech sectors.
Munjal has joined in the Pre-Series A round of edtech firm AdmitKard, the $14 million Series A round of celebrity-learning business FrontRow, and the health tech startup eka.care, and other startups, while Unacademy has been on an acquisition spree.

Girish Mathrubootham

Mathrubootham invested in edtech company Newton School, SaaS-based firm OSlash, and a tech-enabled sales enablement platform GTM Buddy being a cofounder of now NASDAQ-listed SaaS business Freshworks. Mathrubootham has invested in over 35 businesses throughout the years.
Freshworks, which began in Chennai and is now located in New York, raised $1 billion from the public market at a $10 billion value, making 500 people millionaires.

Miten Sampat

Sampat began his career being an intern at Reliance Communications, where he is now establishing CRED with founder Kunal Shah. He is most recognized for his job being chief strategy officer at Times Internet, where he helped the company develop through acquisitions, investments, and strategic alliances. Since 2012, Sampat has invested in 14 businesses being an angel investor. He made investments in OneCode, Onsurity, and RAAHO, others, last year.

Ritesh Agarwal

Ritesh Agarwal's hotel startup OYO, which has already received in-principle approval from the NSE and BSE, is probably one of the country's youngest billionaires. In addition, he has made investments in startups.
In 2021, Agarwal invested in roughly 35 businesses through his family firm, Aroa Ventures, which is run by Gaurav Gulati. The overall investment would be about $10 million, according to estimates. Retail software firm Dukaan, Zomato-backed magicpin, and B2B sales productivity startup Nektar.ai were included in his investments last year.

Shanti Mohan

Shanti Mohan, the founder of early-stage investment firm LetsVenture, began her entrepreneurial adventure in the early 2000s being a co-founder of Ionic Microsystems, a Bengaluru-based technology company that received a Series A Financing.

She worked for HP in India and the United States after leaving the business. In 2021, she made over 14 investments being an angel investor, including Jar, Goat brands, Giva, Spottabl, Junio, Animall, and Bimaplan, to mention a few.