Stories
Business
EVENTS
Thop TV Owner Arrested under the violation of Copyrights Law: A surprising milestone achieved by Indian Law system.
The digital pirate was arrested under Section 63 of the Copyrights Act, Section 43, 66 and 66B of the Information Technology Act, 2000, and Section 420 and 34 of the Indian Penal Code (IPC) filed by Viacom 18 Media Ventures
Thop TV, which is founded and operated by Satish Venkateshwarlu, was nabbed from Hyderabad on July 12. The offender has been remanded to seven days of police custody by a court in Mumbai. The Maharashtra Cyber Cell arrested a Hyderabad based 28-year-old IT engineer for allegedly spreading pirated content extracted from Over The Top (OTT) platforms and satellite channels.
The police will start their investigation of the modus operandi. Mr Sanjay Shintre, SP, Maharashtra Cyber Cell informed the media that the news was affirmative. He further informed that the Maharashtra Cyber branch arrested the culprit after doing a technical investigation into the FIR. The offender used Thop TV as an app and a platform but predominantly he used Telegram for circulating the free content.
The app became popular because of the nominal rent it charged for streaming content. Mumbai police Cyber cell arrested Satish from his residence in Gurramguda. The digital pirate was arrested under Section 63 of the Copyrights Act, Section 43, 66 and 66B of the Information Technology Act, 2000, and Section 420 and 34 of the Indian Penal Code (IPC) filed by Viacom 18 Media Ventures.
What is Thop TV?
Thop TV gained popularity amongst internet users as it charged a minimal fee of Rs 35 to give access to subscribers stream premium videos on the platform. Furthermore, the app also hosted live streams of popular Indian TV channels from Jio, Airtel and other DTH service providers. The app also provided premium content from streaming giants like Netflix, Prime Video, HotStar and other OTT platforms. Since the arrest of its founder and operator, the app's service has been taken offline and has ceased to work for users who had the app installed. 
For the past two years, the Hyderabad based digital pirate had been managing the platform from his residence and lakhs of users subscribed to the platform. The culprit got arrested after Viacom 18 Media Private Limited and another broadcaster filed a complaint. They approached the Cyber Cell of Maharashtra police and informed them that an application has been circulating content without their authorisation. 
Digital piracy and India
According to various reports, advertising and subscription-led video streaming platforms in India are losing up to 30 per cent of their yearly proceeds to piracy as the number of Indians who log in to enjoy digital content are increasing. In a study, it has been found out that popular shows such as Ashram on MX Player and Scam 1992 on SonyLIV have been ripped off within thirty minutes of their launch.
The country is not only troubled by widespread password sharing but also by issues of content being distributed on various file-sharing platforms such as Telegram. Software applications such as Popcorn Time allow users to browse through the Torrent community through one interface.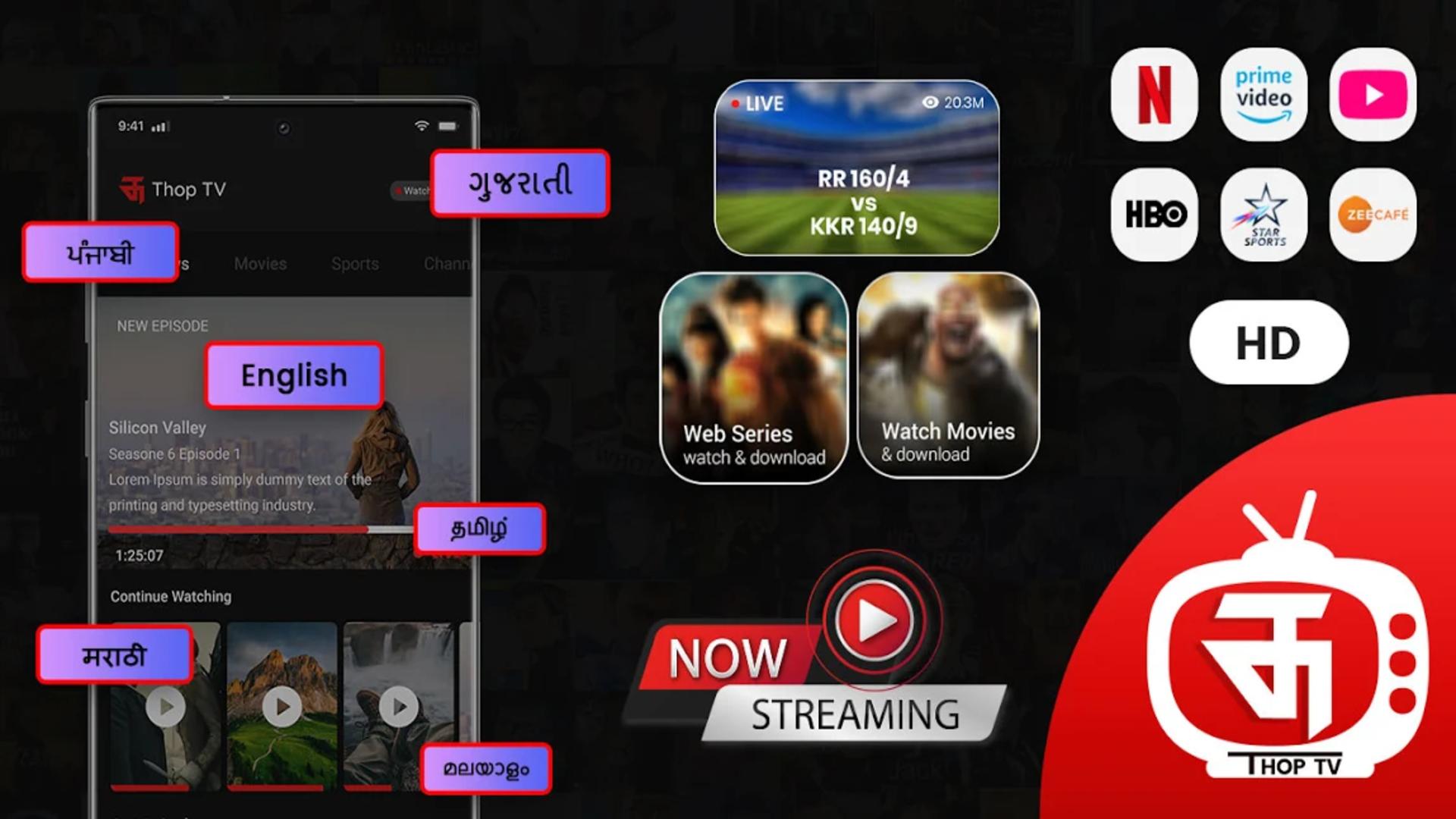 According to a recent report released by KPMG, the digital and Over Top (OTT) streaming industry in the country is anticipated to grow at 17 per cent over the Financial Year (FY) 2021 to reach the revenue point of Rs 33,800 crore by FY22.
According to Gaurav Rakshit, chief operating officer, Viacom 18 Digital Ventures, piracy has become a huge hurdle for the growth of OTT platforms in India. The truth that all types of digital content are easily available on pirated platforms is a matter of concern. As per studies, piracy in India occur for two reasons; first is when the content is not available in India at all or at the correct time instead of having been released internationally, and secondly if the consumers find the price of the content unaffordable. Currently, more than 60 OTT platforms are contesting for attention in the country.
Several applications that do not come under Indian jurisdiction and are unavailable on the Google Play Store serve as the medium for piracy, according to Karan Bedi, chief executive officer (CEO) of MX Player. The OTT platform's products are available without any charge, but the company stands is losing commercial revenue, which is dependent based on viewership. The content from MX Player is viewed via unfair means by at least 15-20 million views consistently causing to huge loss in revenue. According to Mr Bedi, one of MX Player's popular shows Ashram would have successfully gained at least 20 per cent more viewership had it been watched fairly on the platform.
In December, Mr Sailesh Kapoor, CEO, Ormax Media said the at least one episode of the popular series Scam 1992 on SonyLIV is anticipated to have been viewed by 23 million people in the country by then. The platform has almost 2 million legal subscribers, which leaves the remaining 21 million viewers unaccounted for. Even if it is presumed that many viewers watched with their family members on the same subscription, 16 million viewers remain unaccounted for. 
According to Divya Dixit, senior vice president, ALT Balaji, content piracy drags the OTT platform several steps back by charging on the business directly by reducing the number of consumers. It also reduces the number of downloads and the existing customers also start watching pirated content.
The global pandemic induced lockdown increased the demand for OTT platforms and simultaneously the rate of piracy saw a significant surge. The pirated websites and platforms function as a double-edged sword for the consumers. Several cookies and bots used in those pirated platforms are capable of hacking the user's system, thus posing a threat to the consumer's sensitive information. 
CEO, Eros Now, believes that consumer education is vital even as OTT platforms keep their promise of furnishing quality content at low cost. Industry bodies in the country such as the Confederation of Indian Industry are already working on constructing anti-piracy rules. According to Mehul Gupta, co-founder and CEO at SoCheers, which is an independent digital agency, said that the platforms are also trying their best at their level.
For example, if a person tries to take a screenshot of a Netflix show on an electronic device, a blank screen is what the person gets. Furthermore, offline downloads cannot be ripped off from devices with ease and videos on platforms similar to YouTube, if discovered violating Copyright laws are immediately taken down. 
According to experts, piracy is a type of plague that cannot be eradicated but can be contained if the right protocols are followed. Digital pirates who are generally based outside the country in troublesome jurisdictions having frail Internet Protocol (IP) laws, finance in technologies that can reverse engineer the technologies of the apps and platforms to pirate the content.
Platforms are recommended to consistently invest in improving their technology for better product protection. For example, SonyLIV has taken measures such as a methodical approach to copyright protection for digital media, management of digital rights, secure URL, blocking VPN, blocking of fraud traffic and bot, protection of code and watermarking all the contents to put a check on piracy.
Copyrights in India
The arrest of the 28-year-old Hyderabad based digital pirate is a landmark move in the history of Copyright related cases in India. Copyright is a type of Intellectual Property protection that has been granted under Indian law to the inventor of original works of authorship. Works of authorship like literary works which include computer programs, tables and collections including computer databases which may be demonstrated in words, schemes, codes or in any other forms which include a medium readable by a machine. It also includes dramatic, artistic and musical works, sound recordings and cinematographic films.
In a country like India, where digital platforms are too expensive for the greater section of society, digital piracy is increasing. To check the piracy rate, the respective authorities must try to address the loopholes in the law system and should focus on spreading digital awareness. Otherwise, it is impossible to check piracy in a country like India.
Edited by Tanish Sachdev