Trends
Top 10 Best and Most Reputed Startups in Amritsar 2022.
Top 10 Best and Most Reputed Startups in Amritsar 2022.
Startups: In India, entrepreneurship and growth are being aided by creative and intelligent brains. Punjab, a state famed for its business spirit, has seen changes as a result of this entrepreneurial boom. Young people today don't worry about joining startups. They discovered some startup businesses in Punjab that were exceeding quickly.
Startups can validate innovations and help innovations reach the market. For more radical beliefs, this is especially true. The startup combines all the needed elements, but just the most crucial ones, to create breakthroughs with the lowest number of "wasted" resources and the most zealous commitment. The two main purposes of startups are generating employment and attracting foreign direct investment.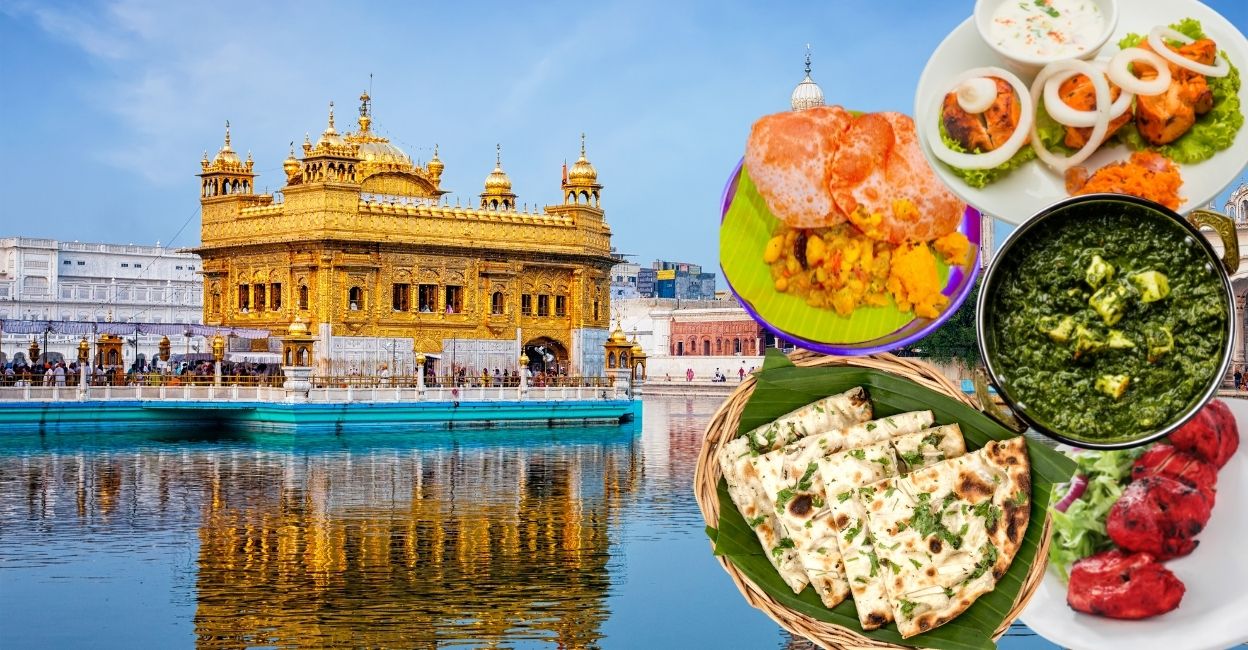 Most of the jobs produced in the private industry during the past 25 years have come from less than five years old companies. In almost all of the enterprises more aged than five years between 1988 and 2011, more employment was lost than was created, according to a study by the Kauffman Foundation and Institute for Competition & Prosperity. Amritsar was a major commercial sector a few decades ago. The city's inability to keep up with technological advancements and the city's shifting socioeconomic environment has prevented it from competing in the global market.
Startups, SMEs, scaleups, and entrepreneurship
It is crucial to understand the value of a shared understanding. Language startups or ecosystems are difficult to succeed without a clear grasp of what particular terms represent. In startups and startup ecosystems, many terminologies are regrettably abused or misinterpreted.
When selecting a description for a particular use case, remember that the term "startup" has no formal definition anywhere in the world. To provide a logical and reasonable divide while making any sense to those from outside of the business who are seeking to understand its importance and use, you must keep the description logically aligned to frequently occurring definitions and compare it with the usage of other standards comorbid terms.
A company is a group of entrepreneurs, not one person. Even while the media frequently favours people over teams, many members of the team may not receive as much public attention as they would like.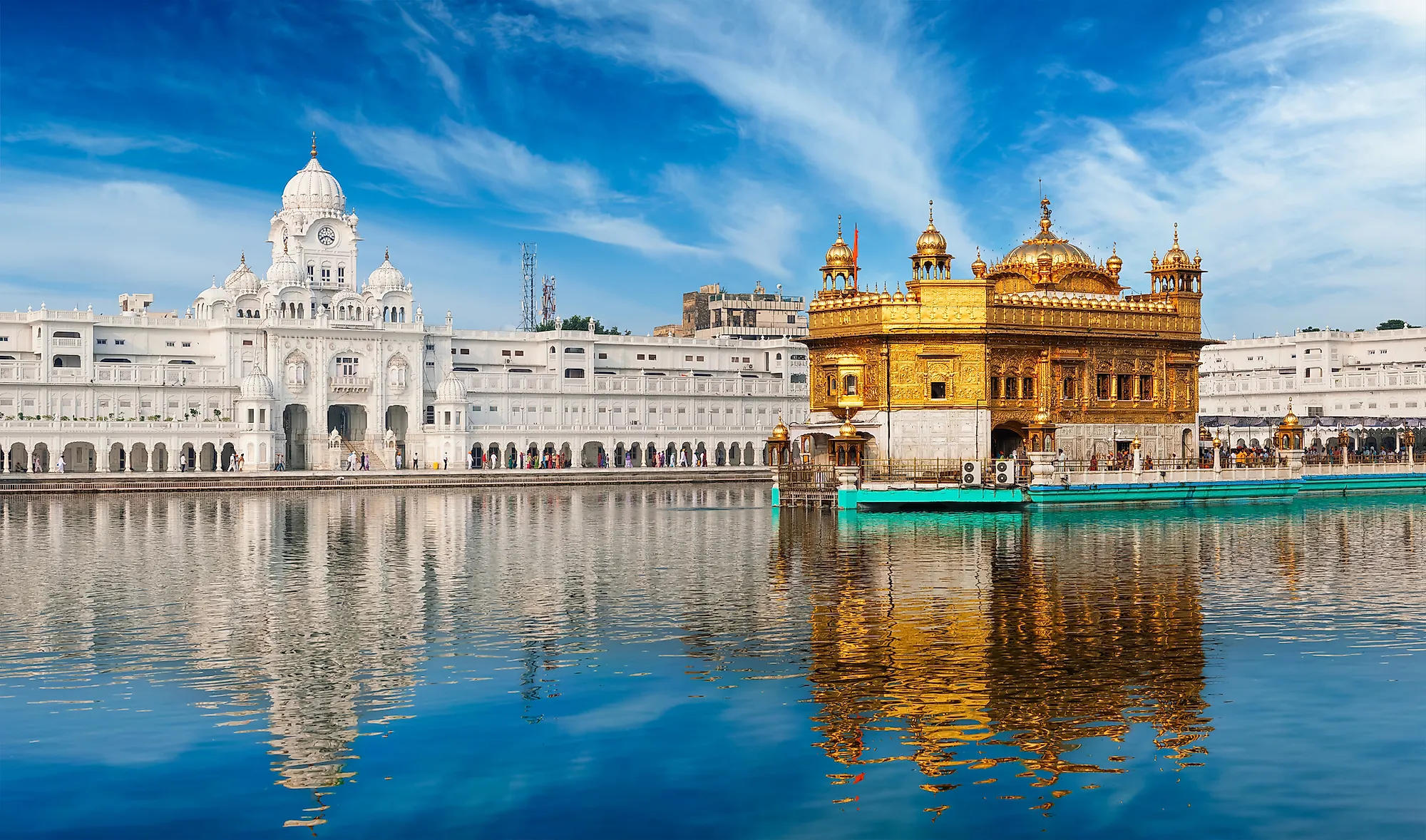 Additionally, it is becoming more widely understood that a startup is not simply a scaled-down version of a large corporation but also a "structure formed to find a reproducible and expandable business model." In other words, a startup is a company actively seeking growth metrics because it develops, including market share, user count, and other metrics – even when a product or service is free.
Due to these factors, startups cannot be categorized solely based on their age, size (SME, Mid Cap, or Large Corporation), or resources (staff count, profits, benefits, etc.).
Instead, startups can be as small as a few co-founders and an idea, in some cases even before they have registered a company, to a multi-year-old business with tens or even hundreds of employees, regardless of whether the industry has made or not made any profits or revenue for several years while looking to increase the company's value and scaling the opportunity in other ways (assets, market position, reach, recognition, scale, brand, etc.).
When it serves their interests, like when they wish to appear solid or mature, for example, with a considerable customer base, startups will occasionally prefer not to identify themselves as startups.
In recent years, we've started to hear the related term "scaleup," which further muddles the issue began to listen to the corresponding word "scaleup," which further muddles issue, in recent years. Despite the fact that this technique means to a company in the scaling phase, it's crucial to understand that it can apply to established companies that have discovered a new exceeding mode as a result of new products and services and/or new owners with new growth aspirations and/or business models.
In addition, startups are less dependent on risk capital in the form of venture capital, angel investors funding, equity crowdfunding, and other forms of risk capital to make a "funding round" or even an "exit," as something that is required for building a successful startup, as a result of the rapid development of technology, the internet, software, open-source concepts, APIs, app stores and other platforms, crowdsourcing, ICOs, and other platforms. Although a successful investment round can be one kind of sound signal in others, it can only be used as a single milestone, not as a criterion or measure of genuine success.
When selecting a strategy, there are several possibilities. Building the company from an investment perspective makes logical, and having a fallback plan makes sense just in a situation that proves to be the best course of action. The business will benefit if it possesses the characteristics that investors want in a startup.
The subject of "investors" and "search for funding" is heavily represented in startup ecosystem help targets compared to all other critical success elements for startups.
Keep your feet firmly planted, and your eyes fixed on the aim. Determining the opportunity, amount of time, effort, and funds needed to accomplish our goals is crucial for any undertaking.
Finding out who is being helped by your contributions, product, or service is the only way to provide the desired solution. There is no such thing as a complete detailed business strategy, but you must know where your income will come from, who will profit from the project's results, and who is vying with you to provide a proper answer.
Entrepreneurial success is frequently correlated with enterprises surpassing expectations but falling far short of first goals. Since we have a propensity to forget things easily, keeping your goals and ambitions every day will help keep them clear.
However, don't let your attention be diverted from possibilities along the path that can bring you back.
1. AgNext
A rapidly exceeding agriculture company in Punjab is working to improve agricultural technology in order to guarantee food safety. The business provides hardware, software, and analytics for estimating agricultural and food quality.
AgNext has created a quick, precise, and transportable food assessment tool using data science. ICAR-NAARM is nurturing the startup at IIT Kharagpur.
Awards & Recognition:
The best product was TIECON, while the best innovators were CII and Israel. AgTech, Emerging Entrepreneurs, Silicon Valley Tour, National Chamber of Commerce – Action of India Israel Tour – AgTech Tour in Israel.
Company Overview
| | |
| --- | --- |
|                 Legal Name |                 AgNext |
|                  Industries |               Agritech |
|                 Founder(s) | Taranjeet Singh Bhamra and Mringak Sharad |
|                Founded Date |                   2016 |
|        Total Funding Amount |                  $25.1M |
|                 Investors | Kalaari Capital, Omnivore and 3 more |
2. Technocrats Horizons Compusoft
With a team of over 50 people, Technocrats specializes in website design, website design, multimedia, software engineering, program customization, and other services. The company employs qualified website developers and analysts to provide its customers with the best software solutions.
Harvinder Singh, the founder, and CEO of Technocrats Horizons has eight years of experience in website technology and has successfully applied his skills in his business. The company says to have served more than 1000 consumers across the 15 years of its existence.
Company Overview
| | |
| --- | --- |
|                 Legal Name | Technocrats Horizons Compusoft |
|                  Industries |           Web Development |
|                 Founder(s) |            Tarvinder Singh |
|                Founded Date |                   2011 |
|        Total Funding Amount |                    NA |
|                 Investors |                    NA |
3. WizIQ
The biggest in the world is WizIQ, a Chandigarh-based business creating EdTech platforms. Over 400,000 instructors from WizIQ provide learning services to about 4 million students in 200 countries.
WizIQ makes it simple to educate and train online. The platform includes a number of integrated features, including the ability to build online classrooms, courses, exams and assessments, analytics, reporting, eCommerce, and mobile learning.
For teachers, educational service providers, and businesses, WizIQ provides self-paced and online technology in teaching and learning that is simple to use, scalable, and affordable. WizIQ free educators from having to worry about the setup and development expenditures so they can focus on who they are best: providing effective instruction.
Company Overview
| | |
| --- | --- |
|                 Legal Name |                 WizIQ |
|                  Industries |              eLearning |
|                 Founder(s) |             Harman Singh |
|                Founded Date |                  2007 |
|        Total Funding Amount |                 $4 Million |
|                 Investors |                3 Investors |
4. uTrade Solutions
In order to facilitate more intelligent trading, TRADE Solutions provides multi-asset trading platforms and risk management solutions to institutional investors and proprietary customers.
In 10 nations, uTrade Solutions' goods and services are used by more than fifty international financial institutions. Most Innovative Idea of the Year: Accenture's Fintech Innovation Lab, London; Innovative Idea: Award from Accenture's Fintech Innovation Center at North Conclave, CII.
Company Overview
| | |
| --- | --- |
|                 Legal Name |          uTrade Solutions |
|                  Industries |                Fintech |
|                 Founder(s) | Kunal Nandwani and Ashish Grover |
|                Founded Date |                   2011 |
|        Total Funding Amount |                 $16.5B |
|                 Investors | 22,373 Number of Investors |
5. TickTalkTo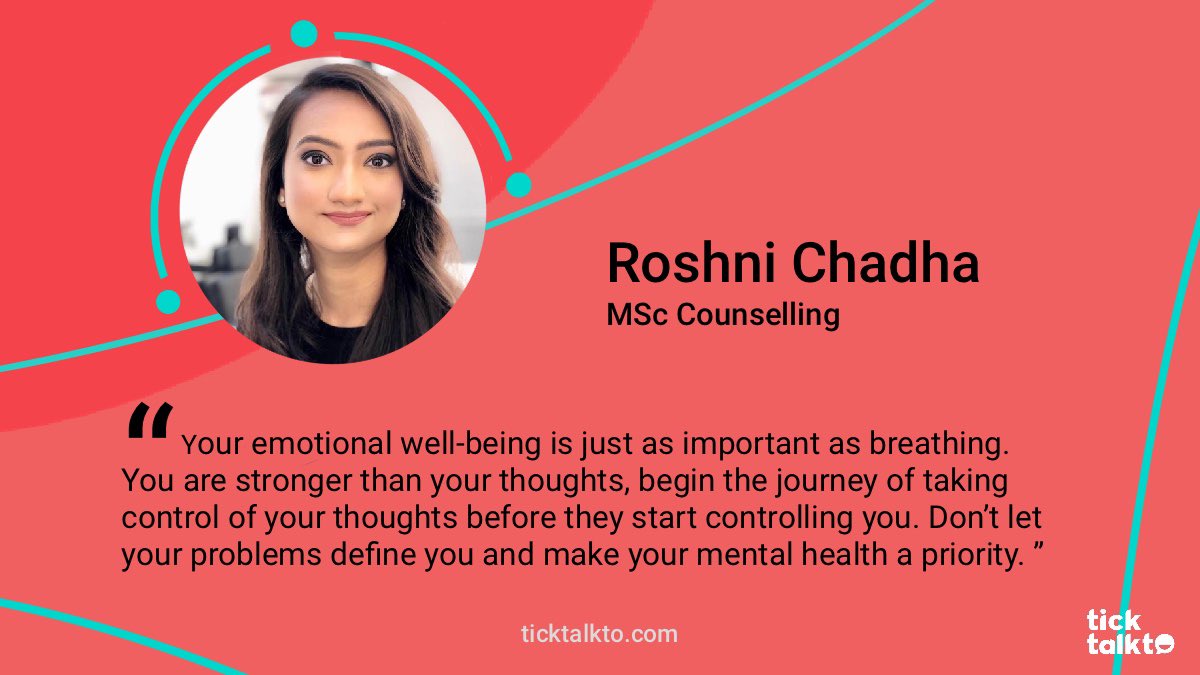 Abhay Singhal, the CEO, and founder of TickTalkTo, wants to eradicate stigmas associated with consulting psychologists. Physical and mental health are interrelated, making it easier for people to manage stress from daily life and maintain their mental health.
Through the app, they can contact a therapist. People have reduced mental stress as a result of it. A healthy life results from this. It adheres to the fundamentals of psychology, handles a problem from daily life, and maintains complete confidentiality.
 Company Overview
| | |
| --- | --- |
|                 Legal Name |              TickTalkTo |
|                  Industries |             Application |
|                 Founder(s) |           Abhay Singhal |
|                Founded Date |                  2016 |
|        Total Funding Amount |                 $71.4B  |
|                 Investors | 5,357 Number of Investors |
6. Stumania
By offering 24/7 educational support, Stumania seeks to change the face of education. Access to educational materials and content is available to users. It benefits high school and college students in terms of textbooks, study materials, and assignments. Their website also provides details about colleges. It includes textbook exchanges and buying, leasing, and giving books.
To make education accessible, Sahil co-founded StuMania. After completing his PGDM, he is now in Delhi in charge of the company's operations. He is aggressive, determined, and professional at taking chances. He creates and puts into action financial plans and processes to support the company's growth and business goals.
The company's product will revolutionize student learning and communication because it is as inventive and tenacious as his goal.
Since learning is a continuous process, we support open cultivation for everyone without limiting ourselves to four walls. A student-focused business, StuMania provides educational support twenty-four hours a day, seven days a week. Their task is to uncover a new realm of education where books and information are easier to get and more reasonably priced.
We provide a range of services to aid students' smooth and obstacle-free advancement in light of their current challenges. The company's mission is to support students in high school and college with their daily book, homework, and study needs.
We give students a comprehensive list of colleges to go through and learn more about. Overall, it's a platform that encourages Nexus that is integrated. Great ideas can come from trivia. Likewise, this was.
The founders determined they needed an online exchange network to help students to succeed in their courses and lessen their reliance on the physical market because there was a persistent shortage of course materials. Consequently, a concept to capitalize on the Digital revolution in the nation was developed. We can provide direction and support to any student who wants it as a group of academic specialists and career advisers.
Our forum is associated with numerous nonprofit organizations and companies that freely provide their time and resources to help the poor access education. We request our users to contribute used books to be a part of our social duty.
Additionally, this design promotes reuse, lessening market waste and duplication. We're committed to improving the Internet so that it can better support students because they develop in their professions. Our constant purpose is to contribute majorly to their pursuit of perfection.
They primarily target graduate students, PhD candidates, and undergraduates. Because they provide services like peer-to-peer secondhand bookstores and e-docs, which include pdf, ppt, doc, and xls documents that anybody can access and publish for reference, this will affect the way they study.
They have a professional team to handle the students' projects and homework requirements, and we promise them A+ grades. They have schools registered with us with complete descriptions so that students can enquire about the establishment's in-depth depth and decide on their future path of study with knowledge.
Parents that can use our site to discover more about universities their children may attend are another key target demographic.
 Company Overview
| | |
| --- | --- |
|                 Legal Name |               Stumania |
|                  Industries |               eLearning |
|                 Founder(s) | Raghu Madan & Sahil Sharma |
|                Founded Date |                  2017 |
|        Total Funding Amount |                    NA |
|                 Investors |                    NA |
7. Zadd Bikes
Due to their dedication to sustainability, Aniket Bhardwaj and Shubham Goyal were motivated to start an e-bike manufacturing company. Chandigarh created the first electricity company bike in India University's recent grads. Mr. Sumer Singla, the CEO of Jungle Works, has donated seed money. In 2020, we'll launch the ZADD fleets and ZADD X1.
 Company Overview
| | |
| --- | --- |
|                 Legal Name |              Zadd Bikes |
|                  Industries |                 e-Bikes |
|                 Founder(s) | Shubham Goyal and Ankit Bhardwaj |
|                Founded Date |                  2017 |
|        Total Funding Amount |                $4 Million |
|                 Investors | Jugnoo CEO Samar Singla |
8. Paymart
Paymart intends to take the place of ATMs through its network of retailers. Within two months, the business and ICICI Bank announced the opening of a virtual ATM. It is India's first virtual ATM to be introduced. Instead of travelling to an ATM or bank, customers can use the payment app to withdraw money from any nearby business. Some of the platforms for withdrawal include UPI, SBI Pay, and SBI Buddy. In Punjab's startup environment, this business is well-known.
With important factors associated in Punjab, Bihar, Uttar Pradesh, Delhi Haryana, the NCR, and the North East, PayMart is a corporation subject to Reserve Bank regulation. This Chandigarh-based finance firm was a finalist for the 2020 National Startup Awards.
Company Overview
| | |
| --- | --- |
|                 Legal Name |                PayMart |
|                  Industries |                FinTech |
|                 Founder(s) |             Amit Narang |
|                Founded Date |                  2013 |
|        Total Funding Amount |                 $195.2B |
|                 Investors |                   NA |
9. eBike
eBike was started by Dr. Irfan Khan. Before earning his PhD in Alternative Medicine from Colombo, Dr. Armaan travelled through several cities on his way to Dalhousie, including Bangalore, Mumbai, Delhi, and Chandigarh. He began working for different large corporations before accepting a position as manager for one of Dalhousie's most prominent hotels. He learned a lot from me, and before the Indian government proclaimed Swachh Bharat, I launched Swachh Dalhousie in Dalhousie.
He, therefore, sought to launch an environmentally beneficial idea. We owned multiple franchisees through his previous business, THINK DIFFERENT CONSULTING. Nevertheless, he had always intended to launch a green company. As the founder and director of eBike, he did so in 2017. In 2018, we started evaluating the product in Amritsar.
According to the creator, we are focusing on smog and traffic, two of the major issues facing our nation and many others around the world. Air pollution is responsible for one in seven deaths in the country, and vehicles are one-fourth of the problem.
For eBike, eBike Taxi, eBike Rent, and eBike Delivery, three platforms are now accessible.
Renting motorbikes is popular among tourists, motorcyclists, and other groups in India. Therefore, many gasoline bikes are used by rental companies. When a customer leases an eBike from us, we will provide the cycle for the price of fuel, and it will be polluted air, which is expanding.

The most considerable difficulty for India is last-mile connectivity, and we at eBike Taxis will provide these at a minimal cost. There are different fleet bikes accessible when it comes to bike taxis.

As thousands of bikes are used in delivery, which adds to pollution, the issue might be resolved by employing eBikes.
Irfan Khan discovered that tourists weren't keeping Dalhousie clean while he was running his clinic there. In order to preserve Dalhousie clean, he established a non-governmental organization in 2014.
In India, the delivery has a substantial market share. We would like to move to an electric approach since all goods, food, and other products are currently transported by gasoline motorbikes and other fuel-based vehicles.
The NGO successfully ran different initiatives with the help of both students and staff. To further improve the environment, it decided to research electric cars. In 2017, Irfan created eBikeGo, which went into operation a year later.
eBikeGo is a platform for renting electric two-wheelers that are based in Amritsar, Punjab, and provides everyone with an affordable and sustainable means of transportation.
By providing safer, cleaner, and more affordable transportation, it seeks to address the problem of local travel. Additionally, Irfan continues, "eBikeGo aspires to be one of the leading providers by leasing and delivering its exceptional eBike at the lowest costs."
 Company Overview
                Legal Name

THINK EBIKEGO PVT LTD

                 Industries

          Automobile

                Founder(s)

Hari Kiran P, Irfan Khan, Kedar Soman

               Founded Date

 

       Total Funding Amount

                $2.2 Million

                Investors

Sukhbir Singh, 

Sumant Singhal, 

Sameer Bulchandani and more.
10. Jugnoo
Jugnoo, created in 2014 by Chinmay Agarwal and Samar Singla, provide auto-rickshaws through the first auto-rickshaw aggregating, making daily trips convenient and dependable. Connecting riders with autorickshaws only requires a few clicks.
'Dodo Deliveries' was just introduced by the company Jugnoo. As part of its B2B delivery services, this service allows auto-rickshaws to make deliveries when they are not in use. Along with ready-to-eat meals, fresh vegetables are provided.
Jugnoo has received $16 million in venture capital funding across three funding rounds from 7 investors, allowing it to conduct 10,001 transactions each month across 45+ cities. Investors include Paytm, Snow Leopard Investments, Kunal Bahl, and others. Please do read the Jugnoo business story for additional details.
Company Overview
| | |
| --- | --- |
|                 Legal Name |              Jugnoo |
|                  Industries |            Logistics |
|                 Founder(s) | Chinmay Agarwal & Samar Singla |
|                Founded Date |                 2014 |
|        Total Funding Amount |                $16 Million |
|                 Investors | Paytm, Snow Leopard Ventures, Kunal Bahl, and other investors. |
Up until several decades ago, Amritsar was an important business center. However, the city has struggled to compete in the global market due to the shifting socioeconomic climate and an inability to keep up with new technologies and skills. Maybe the oppressive government regulations are to blame.
Nevertheless, we think that the tardy adoption of new technologies, a lack of a growth mindset, and a failure to comprehend the shifting global economic dynamics are to blame for the country's citizens and the business community's diminished confidence.
The use of technology has skyrocketed in India. There are now more people online. In comparison to the rest of the globe, phones and data are the most affordable commodities.
The growing significance of technology-driven economic growth can majorly improve thousands of people's lives by giving them access to well-paying jobs, marketable skills, and a level playing field on a global scale. High-speed internet access is becoming more widespread, which allows us to develop and expand technology companies that can serve customers from around the globe while remaining conveniently based in our city. Technology-related enterprises will grow faster in the future than traditional economic sectors.
Edited by Prakriti Arora