Trends
A new coronavirus mutant raises concerns in India and beyond.
Scientists become concerned when a second highly contagious omicron mutant produced by the rapidly mutating coronavirus spreads through India and develops in several other countries, including the United States.
The statement comes at a time when hospitalizations and the COVID test positive rate are at multi-month highs, even though fatalities are falling and the seven-day average of new COVID-19 cases in the US remains stable. Several experts are concerned about the improvements since they appear to arrive at a time when most Americans appear to have abandoned safety procedures like face masks and social seclusion.
According to a New York Times tracker, there were 107,533 new cases every day on average on Sunday. This is a 5% rise from two weeks ago, but it remains within a limited range that has been maintained for several months.
Scientists have identified the strain as BA.2.75, which can spread quickly and bypass vaccine and infection protection. If it does, it has the potential to be more dangerous than other omicron variations, including the well-known BA.5.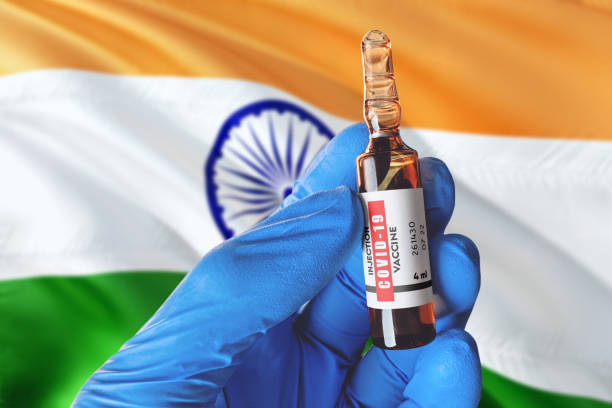 It is predicted that fewer new cases will have been recorded by the Fourth of July break since counting processes may have been hindered by decreased worker levels. Today, a lot more individuals are testing at home, but no data is being collected from them.
On Sunday, there were an average of 37,472 hospital admissions, a rise of 18% in just two weeks. Additionally, the COVID test positive rate has increased since February 1 to 18%, the highest level ever. Positively, there are now 7% fewer deaths per day than there were two weeks ago, when there were 322 deaths.
It's still too early for us to make too many conclusions, according to Matthew Binnicker, director of clinical virology at the Mayo Clinic in Rochester, Minnesota. However, it seems that the rates of transmission are increasing fairly rapidly, notably in India. It has not yet been determined, according to him, if BA.5 will be defeated.
A bivalent COVID-19 booster that equally protects against the original strain of the virus and BA.1 produced a better antibody response against the BA.4 and BA.5 sub-variants in people who had been fully immunized and boosted than its currently authorized COVID-19 booster, claims Moderna mRNA, 0.55 percent.
According to Shishi Luo, head of infectious diseases for Helix, a company that provides viral sequencing data to the Centers for Disease Control and Prevention, the fact that it has already been identified in numerous locations around the world despite less stringent viral surveillance "is an early indication it is spreading."
According to Lipi Thukral, a researcher at the Council of Scientific and Industrial Research Institute of Genomics and Integrative Biology in New Delhi, the most recent mutant has been discovered in various remote locations in India and appears to be spreading faster than prior versions.
It has been found in ten countries, including Australia, Germany, the United Kingdom, and Canada. Two cases have recently been reported on the American West Coast, and Helix has uncovered a third.
According to the company, the results of the most recent experiment, which examined neutralizing antibody levels one month after receiving the second booster, were comparable across age groups.
Moderna is also designing a bivalent booster that specifically targets BA.4 and BA.5, as well as the original strain of the virus, following recent guidance from the Food and Drug Administration. The company has been developing the bivalent booster using BA.1 for a while.
The two-dose vaccination still has to receive clearance from the CDC and Food and Drug Administration, despite a prior FDA advisory committee's recommendation for approval.
This new kind varies from existing omicron variations in a significant number of mutations, which experts are concerned about.
Binnicker says that some of these changes affect the spike protein and may improve the virus's ability to adhere to cells.
Another concern is that the genetic changes may make it easier for the virus to resist antibodies, which are protective proteins the body makes in response to an infection from a previous strain or a vaccination.
But vaccines and booster shots continue to be the strongest line of defence against the hazardous COVID-19, say experts. By the autumn, updated vaccine formulations targeting more current omicron strains will likely be created for the United States.
Some may argue that immunization and booster shots haven't stopped people from contracting infections. That is also correct, he continued. But what we have seen is a sharp decrease in the frequency of hospital admissions and mortality. As more individuals have had immunizations, immune system boosters, or have spontaneously contracted an infection, we are starting to detect an increase in background immunity levels globally.
Depending on how the most recent omicron mutant will affect the pandemic's trajectory, it can take a few weeks.
According to Dr. Gagandeep Kang, a virus researcher at Vellore's Christian Medical College in India, the increasing concern over the variant highlights the need for more persistent efforts to find and identify viruses that incorporate genetic research with knowledge about who is ill and how seriously they are. She said that the use of monitoring shouldn't be a start-stop strategy.
Luo claims that BA.2.75 is another reminder of the coronavirus' continued mutagenesis and spread. We'd prefer to live as we did before the epidemic, but caution is still required, she added. We must admit that the risk we face today is greater than it was in the past.
According to figures compiled by Johns Hopkins University, the number of confirmed COVID-19 cases globally has hit 555.5 million, while the death toll has surpassed 6.35 million. The United States leads the world with 88.6 million cases and 1,020,893 deaths.
edited and proofread by nikita sharma