Trends
Airbus Decides To Hire Over 13,000 Employees In 2023
European aircraft maker Airbus said it plans to employ more than 13,000 people worldwide by 2023. The new hires will support the launch of commercial aircraft and address defense, space, and helicopter challenges, the company said in a statement Thursday. The company said roughly 7,000 of those jobs will be newly created positions. More than 9,000 new jobs will be in Europe and the rest within the company's global network.
New Opportunities At Airbus
The company said the new hires will have the skills to support its long-term projects and maintain its position as a leader in the aerospace industry. The manufacturer said around a quarter of its planned hiring this year will focus on jobs in the areas of decarbonization, digital transformation, software engineering, and cyber technology.
Thierry Baril, director of human resources and the workplace at Airbus, said the company had demonstrated its resilience during the Covid-19 crisis and was now very well positioned for the challenges. Key profiles that Airbus is looking for in its recruitment include digital and cyber, engineering and manufacturing engineering, and customer service. In the aircraft maker manufacturing environment, recruitment opportunities cover areas such as quality, supply chain management, and industrial operations.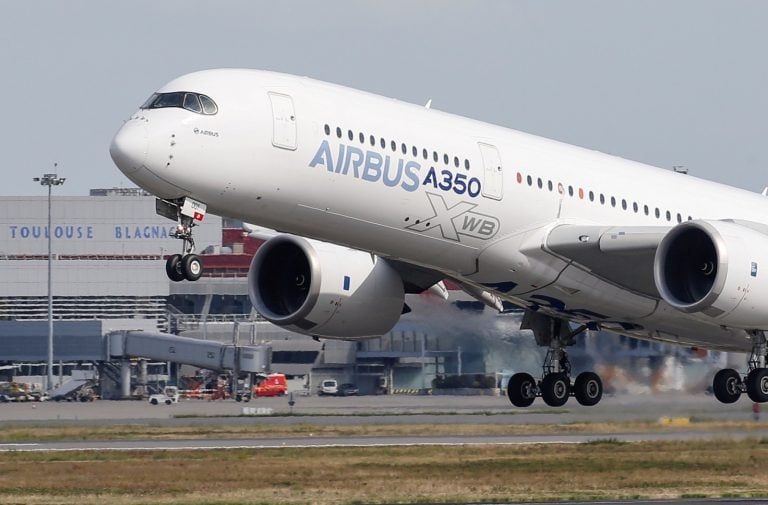 Baril said that while expanding its global workforce with new hires, the company will continue to emphasize diversity across the company. The manufacturer said it had already employed the same number of people in 2022 and currently employs more than 130,000 people worldwide.
Investment work
The travel industry has had a tough time during the Covid-19 pandemic, airlines in particular. Covid lockdowns around the world have made it impossible for people to get out of their homes, let alone travel to other countries. This has had a severe impact on airlines, booking sites, and all industries involved. We saw a slight rebound during 2021, but overall spending remained low at $2.9 trillion. This means that for two years running, all companies in the travel industry have seen sales halve, with some being hit harder than others. Airlines have had a hard time with already low margins.
Now in 2022, with Covid largely gone, tourism is back again and the first airlines have reported green numbers in recent quarters. But the good news didn't last long. In early 2022, Russia invaded Ukraine. The company is a big player in the production of commercial aircraft, but it also has strong defense and space businesses.
About Airbus
It is a French multinational airline company, the most significant aerospace company based in Europe. It has around 180 branches and 12,000 suppliers worldwide.
Now let's look more specifically at their divisions:
Commercial aircraft: This is the company's most significant segment, accounting for just over 30% of revenue in 2021. Airbus is the world's most significant commercial aircraft maker, just surpassing its close and better-known competitor Boeing (BA).
The industry is expected to grow at a CAGR of 5% by 2027. According to Airbus, the global aviation services market will double by 2041, and the market is expected to recover to pre-covid levels in 2023. According to the firm, the market will reach a total value of $230 billion in 2041. With the company still lagging behind 2019 revenue levels, there is still significant growth to 2023, and growth will remain solid through 2041 thanks to global trends.
Airbus Helicopters: Airbus offers a full range of rotary-wing aircraft solutions for government, civil and military applications. Airbus Helicopters provides services in more than 150 countries worldwide. Airbus helicopters are used very regularly by hospitals as medical helicopters.
Airbus Defense: Airbus supplies high-tech solutions for all areas of defense: land, air, sea, space, and cyber. Airbus makes fighter jets, drones, and satellites. Airbus Defense reports with Airbus space as the segments share many business parts. These segments accounted for 19.5% of total revenues.
After Russia invaded Ukraine, there was an increase in defense spending. A few months after Russia's invasion of Ukraine, Germany has already said it will provide a defense fund of 100 billion euros to meet its target of 2% of GDP. Airbus is in a weird space in defense because it mainly provides the military with satellite communications and helicopters. It is not active in the arms or missile industry, such as Lockheed Martin (LMT) or L3Harris (LHX).
But these are just two examples of rising defense spending due to the war in Ukraine. It is expected that the longer the war continues, the more countries will need to spend on defense. The spending is an additional windfall for Airbus as it is a significant player in the defense space.
Airbus Space: Airbus supplies Earth observation equipment for world imagery. Navigation is another area where Airbus is a global leader. Airbus is not a spacecraft or rocket builder. It is active mainly in satellite space. He specializes in:
Satellite Navigation, which has all the necessary skills and capabilities to support the successful implementation of satellite navigation systems, provides Navigation and Position.
Financial performance
During 2021, it was the same 297 commercial aircraft deliveries. A bigger difference can be seen in the total orders placed in the first half of both years. During the first half of 2021, Airbus announced total net orders of just 38 aircraft. During the first half of 2022, a total of 259 aircraft orders increased.
It shows us that airlines are reinvesting in their fleet, creating a  backlog for Airbus and potential for revenue growth. Until 2019, Airbus grew its annual deliveries at a solid pace, as shown below. People expect total deliveries to be marginally higher by the end of the year compared to 2021 and then pick up into 2023/24 when the supply chain issues also begin to fade.
Airbus has seen an improvement in its order book, which bodes strongly for future quarters and revenue growth. Airbus commercial aircraft net order income (in units) skyrocketed compared to last year, with a 582% higher income. Airbus Helicopters saw a 33% year-on-year increase in net orders (in units), and the total order book grew to 787 helicopters (+17%). Finally, Airbus Defense and Space saw net order intake increase by 86% year-on-year (in euros) to 6.5 billion euros. Of course, these are not products made in a few days, and it will take several years for Airbus to be able to return to its performance in 2019. Still, the strong build-up shows us that growth is coming.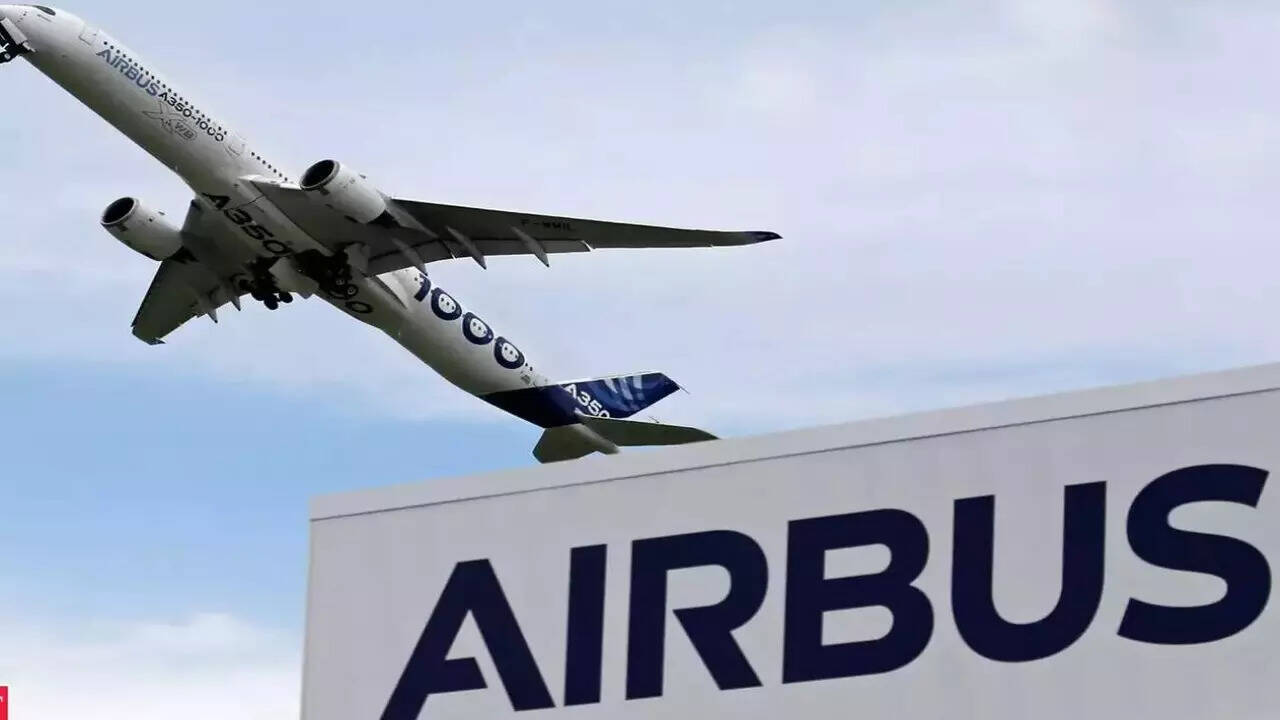 Risks
The risk for Airbus is the threat of a new wave of covid-19, which could impact tourism and slow the recovery again. While people don't see Covid having the same impact again as it did in 2020 and 2021, it's still something to keep in mind. Airbus' backlog also has a large exposure in China after many orders from most Chinese airlines, and it is these that make up a huge chunk of the backlog.
The risk for aircraft manufacturers is technical problems. We have seen this in recent years when Boeing has had many problems and even crashed their planes, and that has been a massive drag on Boeing in recent years. There is an important risk to be aware of when investing in Airbus.
The biggest risk for this aircraft maker appears to be its supply chain issues. It has already said it expects supply chain issues to persist until at least 2023. For a company that has many different suppliers and a huge number of parts, the supply chain is a key part of the business. The company thinks the supply chain problems will subside, but it could take until the end of 2023 for the aviation industry.
Conclusion
This aircraft maker is a diversified company operating in various industries. In the past, it has proven to be relatively resistant to recession and inflation. The company is still struggling with its supply chain and, thus, with its delivery numbers. The order book shows future growth that will explode this year. People expect Airbus to recover significantly over the following few years, regardless of where the economy goes. Yes, growth may slow during the recession due to airline caution, but defense spending will remain strong and even increase.
Individuals see Airbus trading at a P/E of at least 20-25 as growth increases on the back of a recovery, and the company is a haven in uncertain times. The stock is down 30% so far this year, underperforming the S&P 500. With business fundamentals growing and the stock price falling, this presents a good long-term buying opportunity. For this weakness
Edited by Prakriti Arora