Uncategorized
The Year 2031, The Crowning Glory For India; Will India Overtake The Economies of Japan and Germany To Become The Third Largest Economy Or Is It A Highly Optimistic Scenario?
The forecast for the Indian economy gets bigger, brighter and more optimistic irrespective of the recessionary gloom that has been predicted to hit the western and central European countries.
A recent report by S&P Global and Morgan Stanley has projected that India may overtake the economies of Japan and Germany by the year 2031 to become the third-largest economy in the world. 
The reports of these two global firms have estimated that India's annual nominal gross domestic product growth will average around 6.3% through 2030, S&P Global.
While Morgan Stanley has predicted that India's GDP may very well double from its current levels by 2031. 
India Set For A Global Boom?
The basis for these estimates is entirely predicated on the four sectors in India that are currently going through a transition and have much growth potential.
These sectors are investments led in – offshoring, manufacturing, energy transition and digital infrastructure.
India has witnessed quite a success when it comes to the service sector, with the country maintaining a robust domestic demand in this sector which resulted in the country registering a record year-on-year growth of 20.1% in the quarter to June 2021. 
Hence, if India is able to maintain its current rate, it is bound to overtake the economies of Japan and Germany.
But will India be able to maintain and true this prediction? Let us see.
The projections are based on the fact that India will continue to maintain its streak with regard to its trade and financial liberalization policies. 
Also, policies that promote labour market reform as well as a continued policy of investment in infrastructure and human capital.
However, what is also true and cannot be sidelined is that India, as compared to many of the growing economies, China, for instance, has much larger ground to cover regarding per capita income and economic growth.
While the Modi government has already introduced newer and economic boosting policies in the area of labour reform and substantial capital expenditure set aside for infrastructure development, India still needs much to accomplish. 
So what parameters are needed for India to get this prediction right, and what proper steps have the Indian government taken?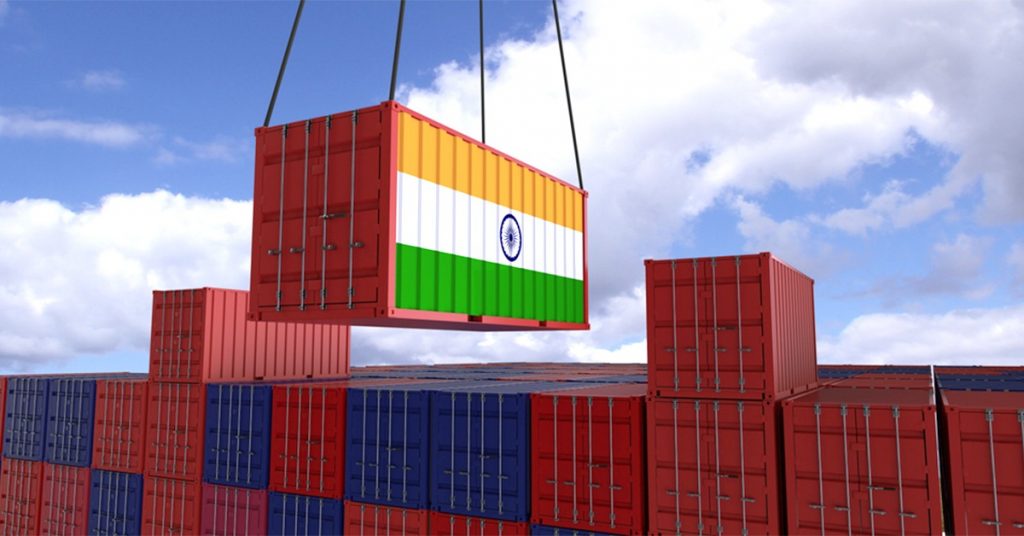 India, an export-driven hub
The Modi government has been unequivocal in focusing on and attracting foreign investors. Not only attracting FDI but also manufacturing powerhouses, knowing fully well that China has already taken and maintained its position as the global manufacturing hub when it comes to the manufacturing sector. 
There's a clear focus by the Indian government for India to become foreign investors hub as well as a global manufacturing powerhouse, and their primary vehicle to achieve this objective is via the Production Linked Incentive Scheme meant to boost manufacturing and exports, according to S&P analysts.
In 2020, when the PLIS was introduced, the focus was to offer incentives to both domestic and foreign investors. This was done in the form of tax rebates, the much speedier process of license clearances and many other stimuli that were intended to make India an ideal destination. 
Hence, the overall idea was to use PLIS as a tool to make the Indian economy move towards being more export-driven and much interlinked when it came to global supply chains.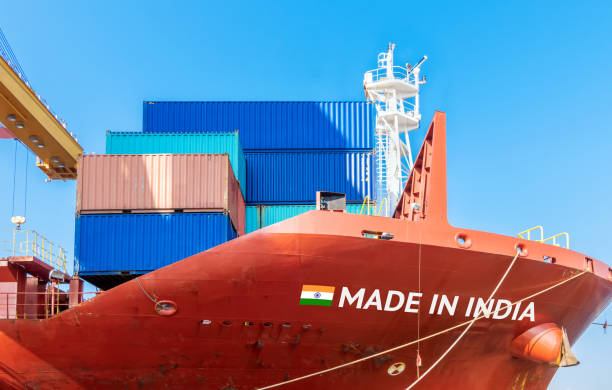 India – Manufacturing Hub
If we talk about manufacturing, Morgan Stanley estimates India's manufacturing share in terms of GDP is set to climb from the current 15.6% to 21% by 2031. 
This rise in percentage implies that India's manufacturing revenue is predicted to grow three times from the current $447 billion to around $1490 billion.
The optimism of the multinational companies drives a further boost to the Indian economy via investment in India, given the Indian government's focus on building infrastructure and providing land to companies to open factories. 
One of the biggest advantages for India is that it has abundant, low-cost labour and a low cost of manufacturing.
Its openness to investment, the introduction of business-friendly policies and a young demographic with a strong penchant for consumption are also driving factors that will further boost the economy.  
Hence, all the above factors are likely to contribute majorly to India's emergence as an attractive and lucrative destination for setting up a manufacturing hub by the end of the decade. 
Challenges To Overcome 
However, there are some hurdles that India needs to overcome to achieve robust economic growth, as predicted. 
These are – 
If the global recession happens, it will likely hamper India's growth potential since India's economy is highly trade-dependent, with as much as 20% of its output exported. 

Other risks include the supply of skilled labour.

Adverse geopolitical events

Government policy errors could happen in case another government comes to power, and they may adopt and implement adverse policies. 
India In The Present
As per estimates, India's GDP on aggregate is already higher pre- Covid levels; however, as we advance, it is likely that India's growth may be much weaker compared to previous quarters.
At present, the real GDP is above pre- Covid levels in growth rate terms; however, looking into the future Indian economy may face strong headwinds from the global financial conditions, meaning that India could be hit with a cyclical slowdown. 
Although what may work in India's favour is that there is much priority being put into human capital investment through education and health.
This is particularly important for a post-pandemic economy which has seen disruptions in the informal sector resulting in more comprehensive economic and wealth inequalities. 
Conclusion: Indian economy has in the past suffered tremendously and lost out to its counterpart and most prominent competitor, China, due to the previous government's faulty, unbeneficial, and backward policies. 
Today, the Indian economy has come out of the dug hole to outshine and outperform and show that it has excellent potential to up its game and become one of the best and most lucrative economies of the world. 
India has a young population that works in its favour and a low-cost, labour-intensive populace that greatly benefits manufacturing hubs looking to set up business here.
The Modi government's clear-sighted policies and continued focus on strengthening the economy from the inside out have worked very well for India and its economy. 
From strengthening its export to building and improving its infrastructure, giving incentives to multinationals via land to set up companies and a stable political environment has dramatically enhanced India's chances of emerging as the ideal destination for investment for global foreign companies.
China may have taken the lead in the 1980s to 2000; however, in the present, as China struggles with its own difficulties – Zero- Covid policies and deepening unrest amongst its population may all work towards India's benefit. 
The geopolitical events may impact India, but the fact is that India has been playing its diplomatic cards right and has managed to handle things delicately and even play them to its advantage.
For example – in the oil deal with Russia and Iran, even though there was a solid diplomatic concern with the United States, the Modi government handled it excellently. 
The government has taken several key steps that were much needed and also brought in much-needed reforms.
Suppose the present central government continues to stay in power and continues its focus on the overall development of the country. In that case, India may very well overtake Japan and Germany's economies to emerge as the third-largest economy in the world by 2031.