Trends
Crucial hour: Top Business news of 17th April 2022
RIL Worst Hit In ₹ 1.32 Lakh Crore Share Value Loss Of 7 Among Top 10 Firms:Business news
Seven of the 10 most valued firms suffered a combined erosion of ₹ 1,32,535.79 crore in market valuation last week, with Reliance Industries emerging as the worst hit.
In the holiday-truncated week, the Sensex tumbled 1,108.25 points or 1.86 per cent.
While Reliance Industries Ltd (RIL), TCS, HDFC Bank, Infosys, HUL, Bajaj Finance and HDFC were the laggards from the top-10 pack, ICICI Bank, SBI and Adani Green Energy were the gainers.
Adani Green Energy had on Monday last week entered the list of the top-10 most valued domestic firms.The market capitalisation (m-cap) of Reliance Industries plummeted by ₹ 43,491.37 crore to reach ₹ 17,26,714.05 crore,news.
The valuation of Infosys dived ₹ 27,953.78 crore to ₹ 7,35,611.35 crore.
HDFC Bank's market valuation eroded by ₹ 27,866.34 crore to ₹ 8,12,338.57 crore and that of HDFC tumbled ₹ 14,631.11 crore to ₹ 4,31,028.49 crore.
Govt amends FEMA rules to allow 20% FDI in LIC:Business news
The notification has inserted a paragraph in the existing policy, allowing up to 20 per cent FDI in LIC through the automatic route,news.
Since the foreign inflows' ceiling for public sector banks is 20 per cent under government approval route as per the present FDI policy, it has been decided to allow foreign investment of up to 20 per cent in LIC and other such corporate bodies.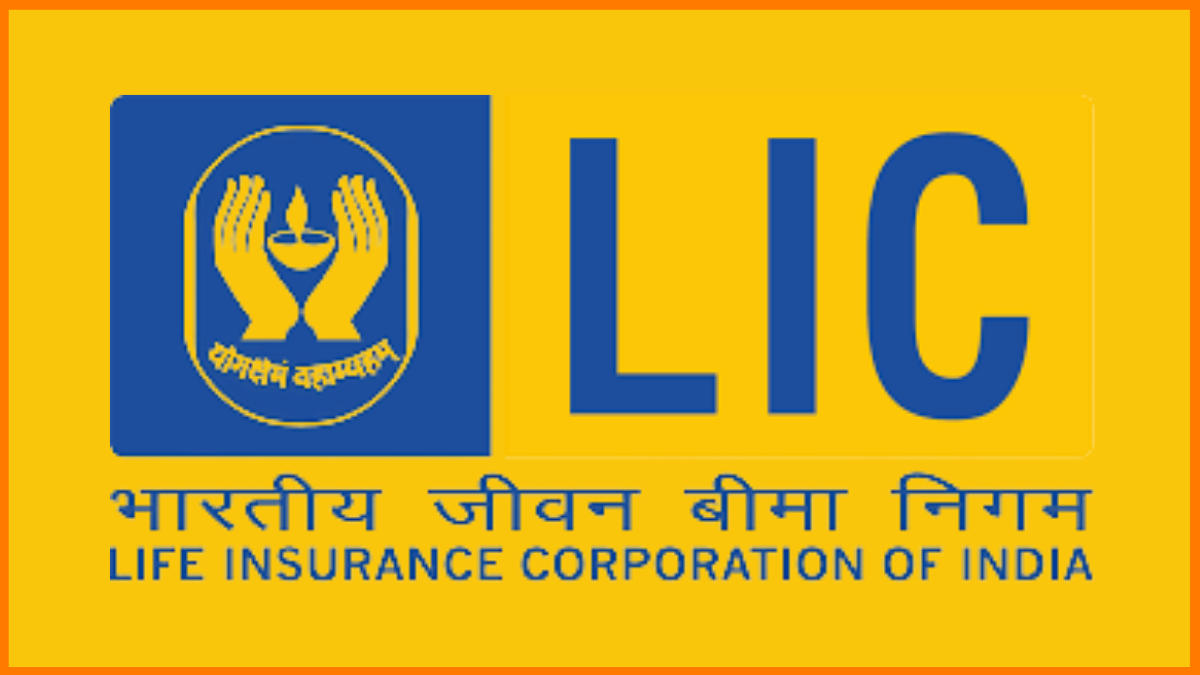 "Foreign investment in LIC shall be subject to the provisions of the Life Insurance Corporation Act, 1956, (LIC Act) as amended from time to time and such provisions of the Insurance Act, 1938, as amended from time to time, as are applicable to LIC," it said.
Setting the stage for the country's biggest-ever public offering, Sebi has approved the draft prospectus for sale of a 5 per cent stake by the government for an estimated Rs 63,000 crore.
FPIs turn net sellers again, withdraw over Rs 4,500 crore from stocks last week:Business news
Adopting a cautious stance, foreign investors have pulled over Rs 4,500 crore from the Indian equity market last week on fears of an aggressive rate hike by US Federal Reserve,news. This comes following a net investment of Rs 7,707 crore by foreign portfolio investors (FPIs) during April 1-8 as a correction in the markets provided a good buying opportunity, data with depositories showed.
Prior to that, FPIs remained net sellers for six months to March 2022, withdrawing a massive net amount of Rs 1.48 lakh crore from equities. These were largely on the back of anticipation of a rate hike by the US Federal Reserve and due to the deteriorating geopolitical environment following Russia's invasion of Ukraine.
Sonam Srivastava, Founder at Wright Research, a SEBI-registered investment advisor, said, "We are hoping for FPIs to come back to India in a big way when the Ukraine crisis eases as our valuations have become highly competitive."
Petrol, Diesel Prices Today Remain High in Delhi, Mumbai:Business news
Petrol and diesel prices on Sunday remained unchanged for the 11th day in a row. The fuel prices saw the last revision more than a week ago with petrol rising 80 paise. The latest prices of petrol stood at Rs 105.41 per litre in the national capital and Rs 120.51 per litre in Mumbai. The diesel prices were at Rs 96.67 a litre in Delhi and Rs 104.77 a litre in Mumbai.
The fuel prices in the country are revised on a daily basis based on the international crude oil prices and foreign exchange fluctuations. The price revision was on hold for four months since November last year. It resumed the revision on March 22, after the declaration of election results of four states. The fuel price saw an overall increase of Rs 10 a litre, within a fortnight of back-to-back hikes after March 22.
In Kolkata, the per-litre price of petrol stood at Rs 115.12, while diesel was being sold at Rs 99.83 per litre. The petrol price in Chennai was at Rs 110.85 per litre, while diesel was retailing at Rs 100.94 a litre,news.
HDFC Bank to raise Rs 50,000 cr via bonds; re-appoints Renu Karnad as director:Business news
HDFC Bank on Saturday said it will raise up to Rs 50,000 crore in the next one year by issuing bonds aimed at financing infrastructure and affordable housing loan requirements of the customers,news
The decision was taken at the meeting of the board of directors.
The board has approved the issuance of perpetual debt instruments (part of additional tier I capital), tier II capital bonds and long-term bonds (financing of infrastructure and affordable housing) up to a total amount of Rs 50,000 crore, it said in a regulatory filing.
The funds will be raised in the period of next 12 months through private placement mode, subject to approval of shareholders among others, it added.
GST Council to mull proposal to do away with 5% rate next month: Business news
In view of several states coming on board to raise revenue so that they do not have to depend on Centre for compensation, the GST Council at its meeting next month is likely to consider a proposal to do away with the 5% slab by moving some goods of mass consumption to 3% and the remaining to 8% categories.
Miracle of Bharatiya model of economic development:Business news
Traditionally, the global approach to economic development and distribution has confined itself to two models of economic prosperity: Communism-socialism and capitalism. The Western world champions the cause of capitalism, which is based on free individual-led capital growth, unregulated market economy, its ethos of free trade, maximum profit and minimal state interference. In contrast, communism is a state-controlled economy where the state not only regulates the economy but also runs it.
Communism has collapsed and the inherent contradictions of the capitalist world are making it weak, fragile and unsustainable. Beyond this binary, however, there is a way which is the Bharatiya model of economic development, which is a counter-narrative to the unbridled capitalism and static communism. This Bharatiya model is an Indianised way of economic development and prosperity. This model has its roots in Indian culture and it was espoused in a coherent form by the post-Independence Indian think.
Piyush Goyal asks the plastics industry to cut imports, become self-reliant:Business news
Union minister Piyush Goyal on Saturday exhorted the plastics industry to reduce import dependence and aspire to become a USD 100 billion industry in the next 4-5 years.
The minister noted that there is a significant growth potential for the Indian plastic industry to become the world's premium supply hub.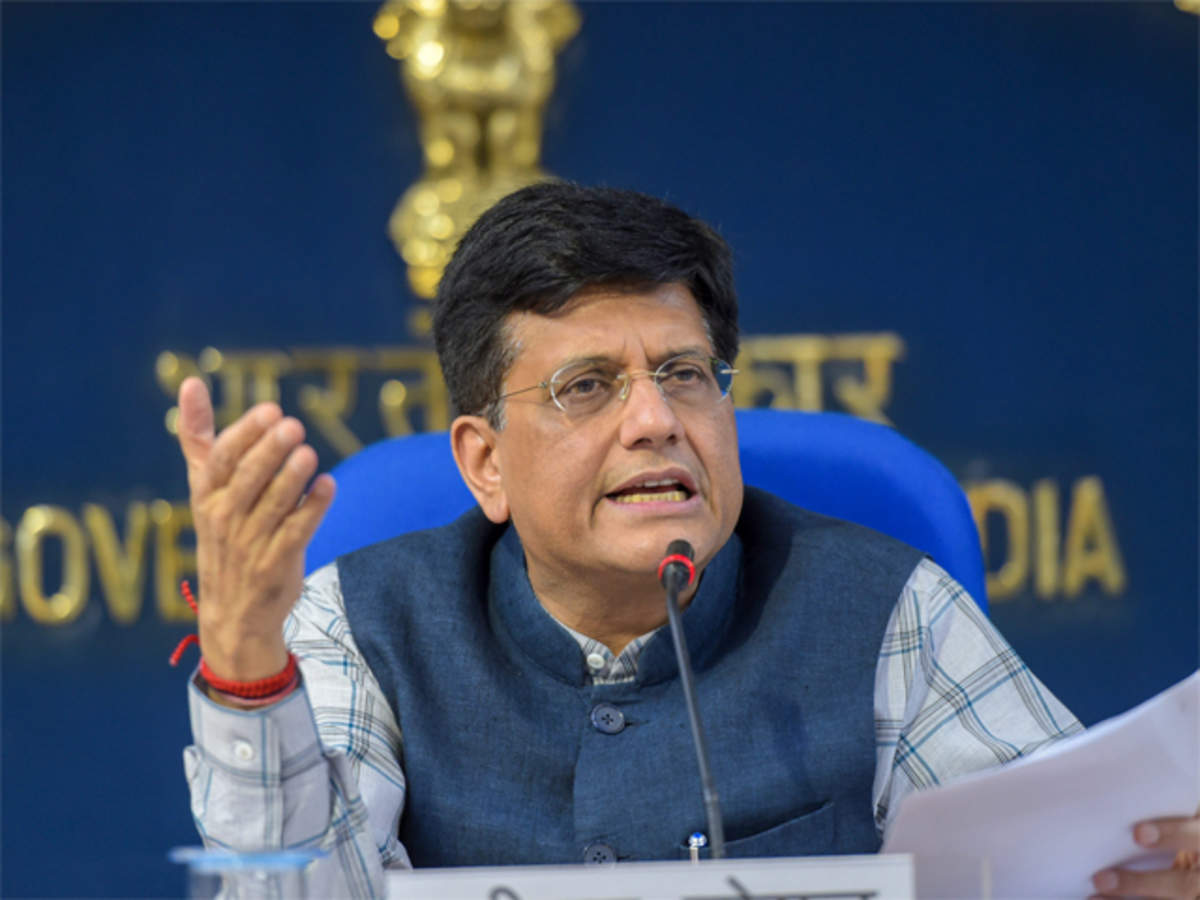 "The plastic industry needs to reduce the volume of imports and become self-reliant. The volume of imports of USD 17 billion shows that there is a clear market waiting for us to capture.
"With an economy growing at 7-8 per cent for the next 25 years, I am sure making the plastics industry a USD 100 billion industry in the next 4-5 years is very much achievable. We must aspire to reach that level," Goyal said while speaking at the Exports Excellence Awards by the plastics exporters body PLEXCONCIL.
Sri Lankan delegation heads to US to seek $4 billion bailout package from IMF:Business news
The visit is taking place days after the finance ministry on Tuesday announced that it is suspending repayments of foreign debt, including bonds and government-to-government borrowing, pending the completion of a loan restructuring programme with the International Monetary Fund (IMF). Sri Lanka had to meet $7 billion of debt payments this year.
This was the first ever debt default by Sri Lanka in its history since 1948 and the country's 22 million people are facing crippling 12-hour power cuts, and an extreme scarcity of food, fuel and other essential items such as medicines,news.
The Securities and Exchange Commission of Sri Lanka (SEC) on Saturday announced that the Colombo Stock Exchange will remain temporarily closed for a week from Monday to provide investors an opportunity to have "more clarity and understanding" of the current economic conditions in crisis-hit Sri Lanka that would help them "to make informed investment decisions.
RBI regulated markets to start trading at 9 am from Apr 18:Business news
The trading hours for various markets regulated by RBI were changed on April 7, 2020 in the wake of the coronavirus pandemic that had resulted in operational dislocations and elevated levels of health risks. Later, with the easing of operational constraints, the trading hours were partially restored with effect from November 9, 2020.
From April 18, the trading hours of these markets will be from 9 am to 3.30 pm, the central bank said in a release on Monday.
"With the substantial easing of restrictions on movement of people and functioning of offices, it has now been decided to restore the opening time for regulated financial markets to their pre-pandemic timing of 9 am," the release said.
Call/notice/term money; market repo in government securities; tri-party repo in government securities; commercial paper and certificates of deposit; repo in corporate bonds; government securities (central government securities, state development loans and treasury bills); Foreign Currency (FCY)/Indian Rupee (INR) trades, including forex derivatives; and rupee interest rate derivatives. These markets are regulated by the central bank.