Trends
Crucial hour: Top Business news of 21st April 2022
Govt may revise terms of sale for BPCL privatisation: Business news
The government may take a fresh look at BPCL privatisation, including revising the terms of sale, news agency PTI report quoting a senior official.
Rupee continues slide, reaches Rs187 against dollar in interbank:Business news
The rupee's downward trajectory against the US dollar continued on Thursday as the local currency plunged to Rs187 against the greenback in the interbank market at the start of trading.
The value of the dollar rose by Rs1.30 against the rupee, which had closed at Rs185.92 in the interbank on Wednesday, to reach Rs187.22. In the open market, the dollar was being traded at Rs187.50.
Currency dealer Zafar Paracha said that the demand for the dollar had increased which in turn had put the rupee under pressure,business news.
"There are also external payments [that need to be made] which is why the rupee may continue to come under pressure," he said.
Don't rush into export 'opportunity' presented by Russia-Ukraine conflict:Business news
The effects of conflicts show up in countries geographically distant from the war zone. India faces strong headwinds to growth from the surge in energy costs due to the Russia-Ukraine clash and the resultant sanctions. The elevated geopolitical uncertainty also threatens global growth, which hurts Indian exports.
World Bank President David Malpass welcomes India's move of selling oil from its stockpiles:Business news
World Bank President David Malpass has welcomed India's move to begin selling oil from its stockpiles, asserting that the world needs to take important steps to address the current set of crises. Speaking on the sidelines of the annual Spring meeting of the IMF and the World Bank held here, Malpass told reporters that allowing more trade and opening of markets were "very important" steps.
"I was intrigued to see and welcomed India's moves yesterday and today to begin to sell from its stockpiles. I think market opening steps by many of the advanced economies could add a lot to the global supplies and alleviate some of the impact on the poor countries," he said on Wednesday."And they themselves need to build up their systems to produce more. One of the drawbacks is that, in recent years, there's been a shortage of investment, especially in the developing world. We need to find policies going forward that will add investment," he said.
FM Nirmala Sitharaman calls for proactive collective efforts towards protecting economies at G20 FMCBG meet in US:Business news
Global growth momentum is dampened by prolonged inflation, supply chain disruption, volatility in energy markets and investor uncertainty, Finance Minister Nirmala Sitharaman has said as she attended the G20 Finance Ministers and Central Bank Governors (FMCBG) meeting here.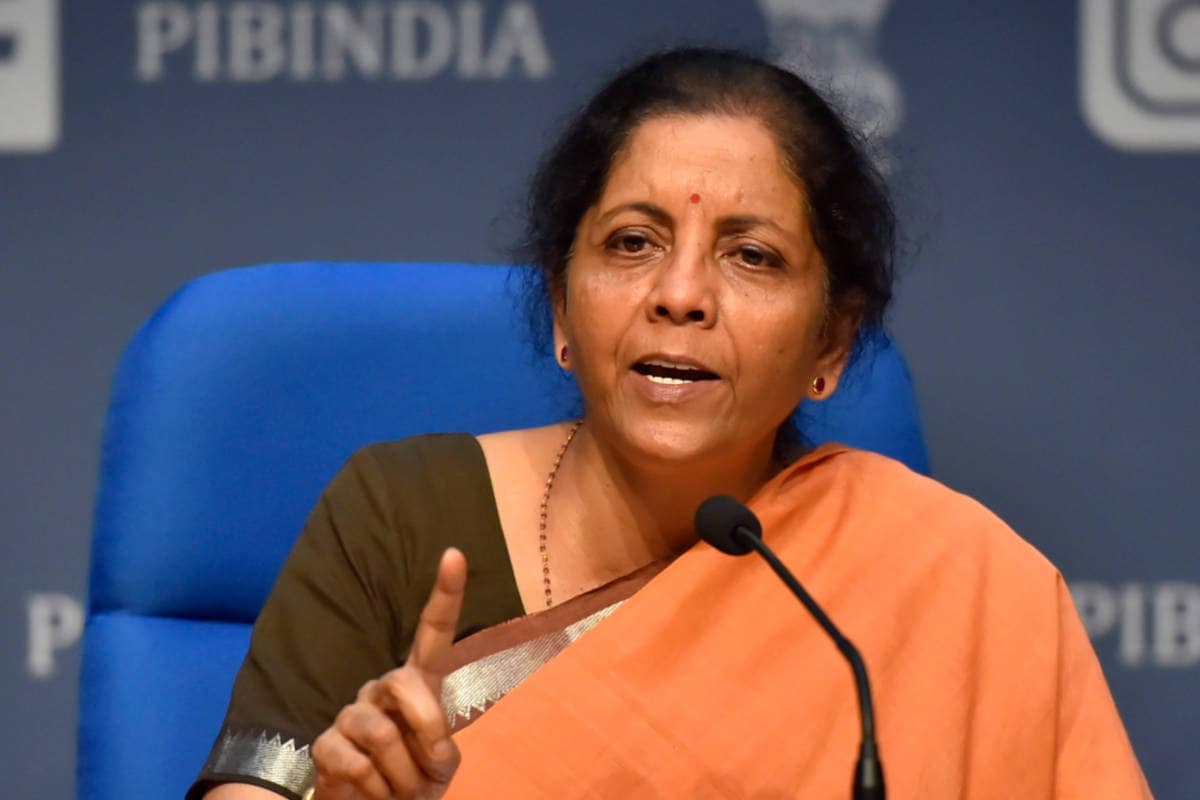 The meeting was held here on Wednesday under the presidency of Indonesia. Its agenda included global economic outlook and risk, international financial architecture and global health.
"FM Smt. @nsitharaman noted that global growth momentum is dampened by prolonged inflation, supply chain disruption, volatility in energy markets and investor uncertainty," The Ministry of Finance said in a tweet.
Another 5-7% correction in market to make valuations palatable, says Vinit Sambre of DSP Investment Managers:Business news
Vinit Sambre, head of equities at DSP Investment Managers, believes that another 5-7 percent correction in the stock market could make valuations palatable for long-term investors.
Domestic equities are currently flat for the year despite the spike in global volatility triggered by Russia's invasion of Ukraine and the hawkish shift in global monetary policy to tame record-high inflation.
While Nifty 50 index has seen a compression of its price-to-earnings multiples from the record highs of 2021, it is still quoting more than 20 times one-year forward earnings, which is above its long-term average valuation.