Trends
Crucial hour: Top Business news of 13th April 2022
RBI May Be Forced To Hike Rates Sooner As March Inflation Spikes To 6.95%:Business news
The Reserve Bank of India may be forced to act faster on policy tightening after data showed retail inflation spiked sharply to nearly 7 per cent in March, and the fallout of the Ukraine war pushing energy rates higher was expected to add to the already spiralling price pressures,business news,
Indeed, after repeated messages that the central bank was focused more on growth and that inflation was transitory, the Reserve Bank of India, at its recent meeting, reluctantly shifted its policy towards bringing inflation under control.
That shift in the central bank's focus was even before the latest data, which showed retail inflation, calculated based on the  , held above the RBI's upper end of the 2-6 per cent target band for the third straight month,business news.
Rakesh Jhunjhunwala sells stake in this realty stock during Q4:Business news
As of the December quarter, Jhunjhunwala held 1.10% stake or 50,00,000 shares in the company. As per the information available till 12 April, Rakesh Jhunjhunwala's name is missing in the shareholding structure of Indiabulls Real Estate.
Ace investor Rakesh Jhunjhunwala has sold his stake in Indiabulls Real Estate during the March quarter, according to the latest shareholding pattern available with the exchanges.
Govt May Privatise 5 Companies By This Year-End; These Firms Are On The Table: Business news
The government is likely to privatize five public sector undertakings by the end of this year, Bloomberg has reported. The Centre has a disinvestment target of Rs 65,000 crore in the financial year 2022-23. It already has a road map in place for disinvestment in all non-strategic and strategic sectors.
Among the companies to be disinvested this year, the three companies on the table are Bharat Petroleum Corporation Ltd (BPCL), RINL and Pawan Hans. Apart from this, LIC IPO is also going to come later this month, through which the government plans to offload its around five per cent stake.
Earlier this year, the government has already transferred its 100 per cent shares in Air India to Tata group's wholly-owned subsidiary Talace Pvt Ltd, along with the management control. Tata Steel Long Products Ltd also won the bid to acquire Neelachal Ispat Nigam Ltd (NINL) as a strategic buyer with the highest bid of Rs 12,100 crore.
PM Mahinda Rajapaksa Offers to Hold Talks with Protesting Youths:Business news
Sri Lanka's government doctors association on Tuesday launched an urgent appeal seeking medicines to supplement hospitals in the island nation amidst its worst economic crisis that has left the country with a drug shortage. Government Medical Officers' Association (GMOA), which is the doctor's trade union, have opened up a portal seeking donations of medicines and consumables as part of their initiative to bring at least a temporary relief to the medicine shortage in such a time.
With No Means to Survive, Desperate Sri Lankans are Risking Their Lives to Enter India:Business news
The Sri Lankans fleeing the country and desperately trying to migrate to India are bereft of resources and hope. Some paid up to Rs 50,000 to the boatmen and travelled in a plastic boat, only to be dropped near Rameswaram. During interrogation, one of the refugee families said people in their village could not afford milk, which was selling at Rs (Sri Lankan) 1500 per tin. The prices of essentials and fuel have gone through the roof, forcing people to take drastic steps.
India Open to Additional $2 Billion Aid for Sri Lanka:Business news
India is willing to commit up to another $2 billion in financial assistance to Sri Lanka while also supporting the island nation with food and fuel, five sources told Reuters, as New Delhi tries to regain ground lost to China in recent years.
World Bank cuts India's GDP growth forecast to 8% from 8.7% in FY23:Business news
The World Bank has slashed India's GDP forecast for fiscal year 2022-23 to 8% from 8.7% predicted earlier, citing worsening supply bottlenecks and rising inflation risks caused by Russia's invasion of Ukraine.
Price rise, inflation in India: From food items to edible oil rates:Business news
Price rises have hit common people across the country. People from almost every section of society are finding it hard to manage their household budget due to a sharp rise in prices of essential commodities, including vegetables, coupled with the steep hike in petrol and diesel rates.
India likely to face more power cuts over coal shortage, soaring demand
India is likely to face more power cuts this year as utilities' coal inventories are at the lowest pre-summer levels in at least nine years and electricity demand is expected to rise at the fastest pace in at least 38 years, officials and analysts say.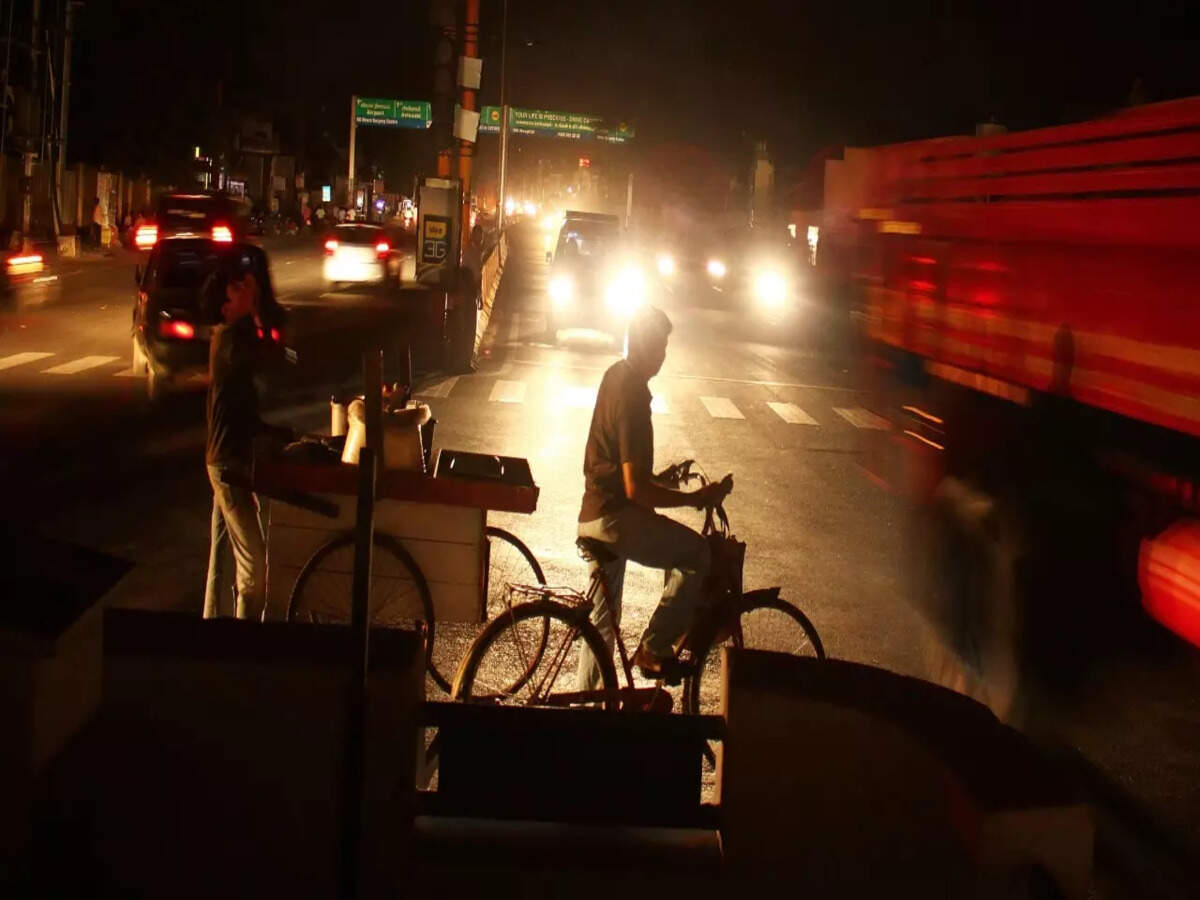 Power cuts could stifle industrial activity in Asia's third largest economy, just when economic activity was starting to recover after months of COVID-related lockdowns.
The shortage of electricity as a percentage of demand has shot up to 1.4% over the last week, a Reuters analysis of government data showed, higher than the 1% deficit in October, when India last faced a serious coal shortage, and the 0.5% shortfall in March.
India is likely to face more power cuts this year as utilities' coal inventories are at the lowest pre-summer levels in at least nine years and electricity demand is expected to rise at the fastest pace in at least 38 years, officials and analysts say.
SEO optimisation-Pavitra