Trends
China's economic strength is outpacing its military force. War is in fact a new epoch.
The military might of China has lagged behind its narrative of economic development. This has started to change. According to the most recent US annual assessment, China is strengthening its military capabilities significantly, including a major and unheard-of expansion of its nuclear forces.
The length of time it has taken is the one unexpected thing. However, as a result of the greater national budget's ability to distribute a larger share of the pie to all government agencies, economic expansion necessarily results in military power growth in the end. Budgets for the military are frequently driven by this rather than escalating foreign insecurity.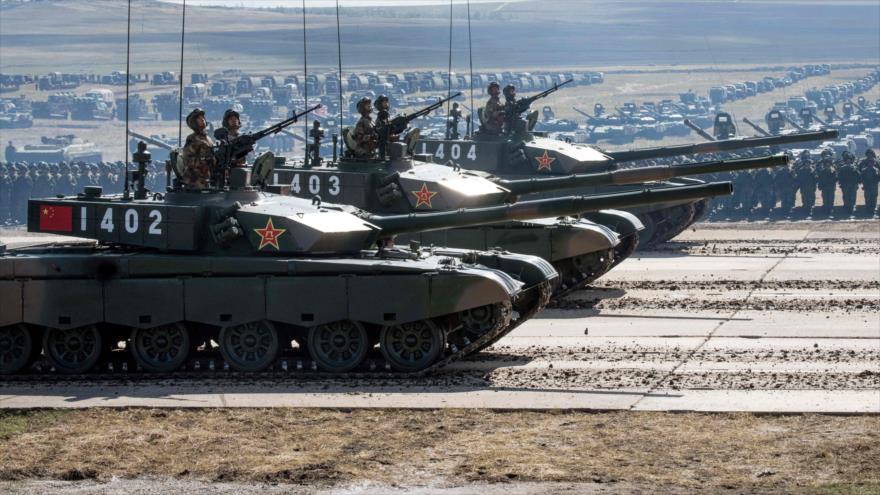 Yes, some nations have defied these patterns. For example, the US military stayed tiny in the late 19th century and throughout the interwar years (1919–1939), far smaller than one might expect given that it was the world's biggest economic power. And after 1945, a lot of the countries in Western Europe, as well as Japan, had very small armies. These were the results of favorable strategic conditions: the US was safe behind two seas and Western Europe, and Japan was able to restrain its military force due to the US security envelopment.
However, there is a warning regarding China's defense expenditures: because of the secrecy surrounding them, it is difficult to determine the cost. Even though this problem has been actively followed by many experts, our knowledge is limited beyond the widely held belief that China projects more than it spends. However, there is no agreement on the distinction either.
However, there are a few things to remember regarding this "restricted" spending. Given that even the existing spending represents significant yearly absolute growth in China's military budget, it is also possible that China could not have spent anymore. This goes along with the likelihood of prudent spending. China's defense budget has risen dramatically from around $10 billion in the late 1980s—not much more than India's at that time—to almost $300 billion in 2022. India's defense spending increased just a little, to roughly $76 billion. Spending this enormous cash, which is increasing quickly every year, has undoubtedly not been simple for China's defense managers.
This restricted proportionate expenditure is perhaps partly a result of China's economy growing so quickly that the nation was able to quickly increase its budget in absolute terms. As a result, maintaining its proportionate expenditure cap has not proven to be a challenging challenge.
If this is the case, we might anticipate a slight increase in the ratio during the ensuing years as China's economy slows. China is unlikely to considerably lower its defense expenditure since it is accustomed to regular increases in its total size. Therefore, we should anticipate China's military budget, which is presently more than the next thirteen Asian nations put together, to continue increasing over the next ten years.
China's escalating military might also have broader effects. We are seeing the beginning of a completely bipolar world system. Up until recently, China's economic development was the single factor that put it on par with the US. China has grown to a far stronger peer position in economic power than the Soviet Union ever did, accounting for nearly 70% of the US economy. The Soviet Union was seen as a polar power in a bipolar world, but its standing as a peer was mostly based on its military might rather than its expanding economy, which never exceeded approximately 45% of the size of the US economy.
Comparatively speaking to the US, China's military might has trailed behind its economic advancements. But it may be anticipated that it will catch up to the US rapidly given the size and power of its military, which is expanding. China already has the greatest fleet in terms of numbers. It is also catching up to the US in terms of military technology thanks to an advanced civilian manufacturing sector.
The B-21 bomber, the world's first sixth-generation combat aircraft, was just introduced by the US, but China is expected to be the next major country to possess such technology. In terms of nuclear deterrence, China's tremendous nuclear growth, which is expected to almost double its nuclear forces over the next ten years, does not seem to serve much of a purpose given that neither the US nor the world's nuclear forces have grown significantly in the past two decades. Instead, it appears to be aimed at giving Beijing the parity it wants with the US—a political goal as opposed to a military one.
Two cautions should also be mentioned. China has a lot of neighbors that merely want to protect and maintain the land they already control. It is a revanchist China that must battle to annex other countries' territory. Despite China's overwhelming military strength, offensive operations are frequently more challenging. Furthermore, although the impact of this lack of recent combat experience is less certain, Chinese troops lack such experience.
Last but not least, China must consider the possibility that its first major offensive, whether it is directed at Taiwan, India, or the South China Sea, may spur many other regional nations to join forces with the US and other extra-regional powers to forge a more cohesive and potent military alliance. This may prevent a cautious tactician.
China's expanding military might has significant political repercussions as well. Although we should anticipate it to quickly spread outward, it would likely be felt first on the Indo-Pacific region's fringe. There are currently some Chinese military installations in Africa, and there will be many more.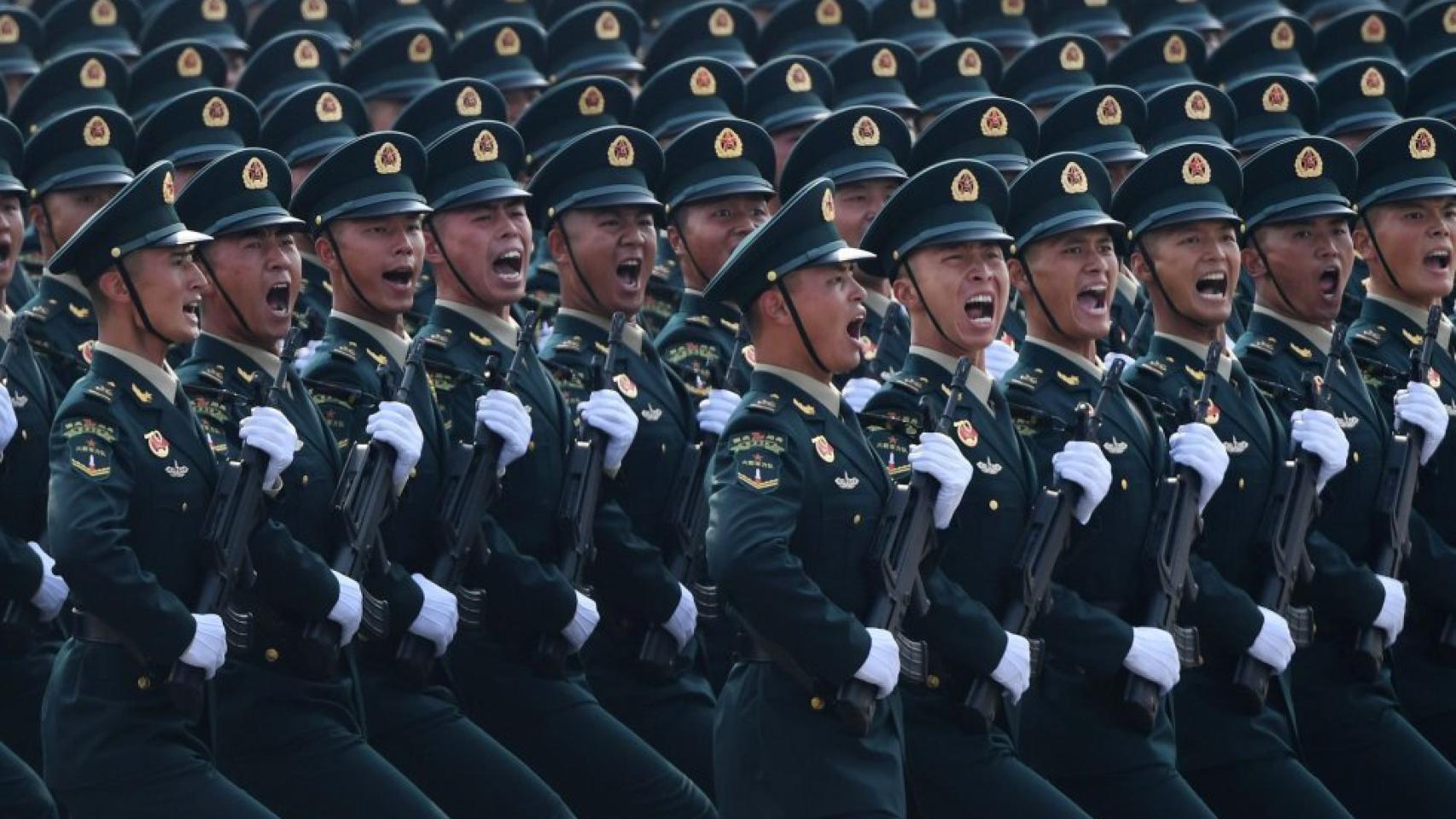 Because of its closeness, China's military might will likewise be strongest in the Indo-Pacific, raising concerns about America's ability to balance it there. Much more so than it was during the US-Soviet Cold War, the US would need major support from its allies in the region. The nature of American partnerships and burden-sharing may need to change, which is never an easy topic in international politics or negotiations.
Finally, this means that an increase in global tension, an arms race, a crisis, and maybe a conflict in the Indo-Pacific are likely to take place. There is little question that the current period is one of war, or at the very least, one of intense tension and conflicts.
China's military capabilities are expanding swiftly, the US military chief claims, posing growing risks to American supremacy in space. Nina Armagno, the director of staff for the U.S. Space Force, claimed that Beijing had made significant advancements in the creation of military space technology, particularly in areas like satellite communications and reusable spacecraft, which allow countries to rapidly develop their space programmers.
Armagno stated, "I believe it's totally feasible they may catch up and exceed us, undoubtedly," during a Sydney event held by the Australian Strategic Policy Institute, a research group primarily funded by the U.S. and Australian governments.
Beijing has recently made significant gains that have alarmed Washington and other Western countries. In a race for space dominance between the United States and Russia, Beijing has traditionally behind. Director of China's lunar exploration programme Ye Peijian likened the moon and Mars to disputed islands Beijing is attempting to assert its ownership of in the South China Sea. In order to mine natural resources from asteroids and small planets, China is also developing experimental technology.
"[China] is the only country with the will to change the world order as well as an increasing amount of economic, diplomatic, military, and technical capacity to do so," claims Armagno. According to Armagno, China and Russia recently conducted "reckless" missile tests that resulted in dangerously high levels of space debris.
She said that all of our space systems, which are crucial for the security, economic, and scientific interests of all nations, were in danger from these debris fields. The fourth branch of the American armed forces, the Space Force, was created in 2019 in part as a reaction to China's developing capabilities. The organization's first permanent commander is Armagno.
Edited by Prakriti Arora