Trends
Following big automaker companies, now Honda also announced a price hike on their vehicles starting Jan 2023
Following big automaker companies, now Honda also announced a price hike on their vehicles starting Jan 2023: Car prices hike in India one after another.
Honda, a Japanese automaker, announced that it would raise prices across the board starting in January by up to 30,000 yen to partially offset growing input costs and get its products ready for new, stronger emission regulations.
Kia, Maruti Suzuki, Tata Motors, Mercedes-Benz, Audi, and now Honda have confirmed price increases beginning in January 2023 throughout their entire model lineup. The main cause of the increase, according to all automakers, is an increase in commodity prices.
The new norms require that vehicles include an onboard self-diagnostic system to track driving emission levels in real-time. Beginning in April 2023, the BS6 emission rules will enter their second phase.
The device will routinely check vital components like oxygen sensors and catalytic converters to verify if they conform with pollution regulations to maintain a tight eye on emissions.
Additionally, the automobiles' fuel injectors will feature internal programming that regulates the timing and volume of fuel pumped into the gasoline engine to regulate the amount of fuel burned.
According to Kunal Behl, vice president of sales and marketing at Honda Cars India, the business would have to implement a price revision beginning on January 23 as a result of continued increases in the cost of raw materials and impending regulatory requirements. Depending on the model, the increase can be up to Rs 30,000.
This is not the first price hike of Honda in 2022. Previously, giving a massive blow to consumers, Honda increased their car prices in March as well.
Due to cost concerns and a poor rupee-dollar parity, the corporation raised the prices. Imported raw materials increased in price for the firms as the rupee's value versus the US dollar continued to fall. Honda thereby transferred this effect to the market.
The Japanese multinational business Honda Motor Co. Ltd. produces automobiles, motorcycles, and power tools. Honda's website states that the company's motivation is to produce goods that will enable people to realize their ambitions. This inspiration inspires them to always produce intriguing and enjoyable items.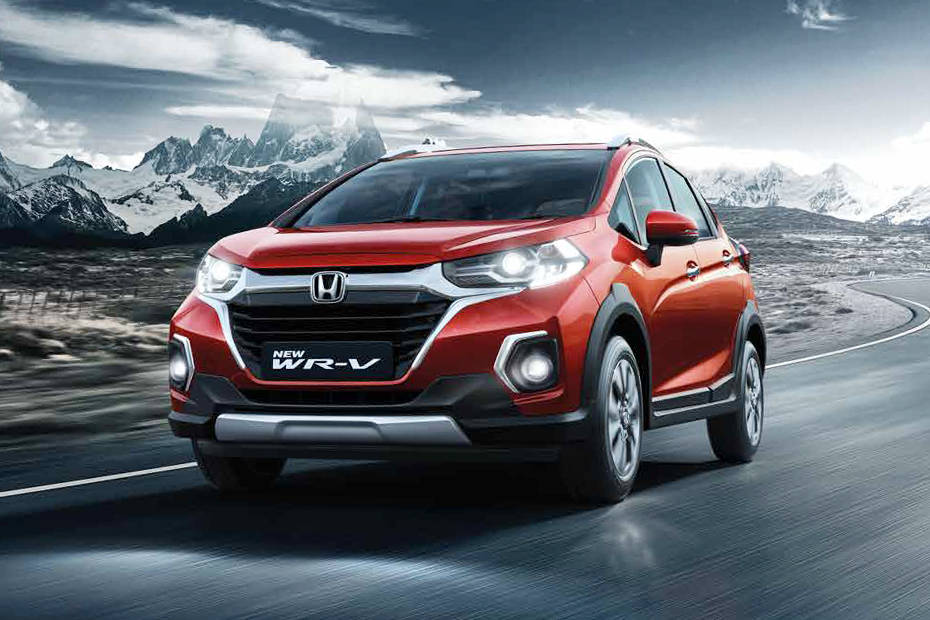 Due to the absence of SUVs from its lineup, Honda is sort of left behind in the competition. While every manufacturer raised the bar by introducing at least one SUV, this Japanese automaker continues to thrive by selling sedans. Honda will introduce new vehicles in 2023, so that won't be changing anytime soon.
Vehicles in India will become more expensive as 2023 approaches.
Several models may see price increases starting next month, according to top Indian automakers. The choice is intended to balance out rising input costs and to meet tougher emission standards that will go into force in April 2023.
While Mercedes-Benz said a continuous rise in input costs and rising transportation expenses have been placing substantial pressure on the company's total operational costs, Maruti cited recent regulatory requirements and inflation as the reasons for its announcement of the hike for various models. All automakers have their reasons as the norms and economy are continuously changing in India.
Car companies that declared price hikes are mentioned below:
Maruti Suzuki
Maruti Suzuki has said that it will raise the pricing of every model in its lineup, albeit the price increases will differ based on the model. Maruti Suzuki has claimed that in addition to the rise in commodity costs, the price increase is the result of governmental regulations that have raised the cost pressure. The Alto, Alto K10, Baleno, Brezza, Celerio, Ciaz, Dzire, Eeco, Ertiga, Grand Vitara, Ignis, S-Presso, Swift, Wagon R, and XL6 are among the current models offered by Maruti Suzuki.
Kia
From January 2023, Kia will increase the price of every vehicle in its lineup by up to Rs 50,000. Additionally, the South Korean maker cited rising shipping and commodity prices as the cause of the increase, which would be applied to all reservations made after December 31. Its current portfolio includes the Carens, Carnival, EV6, Seltos, and Sonet.
Tata
Tata Motors claims that modifying its vehicles to comply with the impending RDE requirements will boost prices in addition to the hike in commodity prices. Altroz, Harrier, Nexon, Nexon EV, Punch, Safari, Tiago, Tiago EV, Tigor, and Tigor EV are all products currently offered by the firm.
Mercedes-Benz
The costs of the products in Mercedes-portfolio Benz's will also go up by 5%. Like other companies, it is raising prices to offset rising input and logistical costs. The A-Class, A-Class hatchback, C-Class, E-Class, S-Class, EQB, EQC, EQS, GLA, GLB, GLC, GLC Coupe, GLE, GLE Coupe, GLS, G-Class, and the two Maybach models, the GLS and S-Class, are all now available from Mercedes-Benz.
Renault
The French company will raise the pricing as a result of rising input costs brought on by more expensive inputs. In India, Renault now offers the Kwid, Kiger, and Triber.
Citroen
Citroen has announced that starting in January 2023. It will raise the pricing of its C3 and C5 models by 1.5 to 2 percent.
Jeep
Jeep announced a 2 to 4% price increase for each of its SUV models, including the Compass, Meridian, Wrangler, and the recently released Grand Cherokee. Like the majority of other firms, the increase has been attributed to growing input costs.
Audi
The German automaker, like others, has cited rising input and operating expenses as the cause for the raise, which would increase prices across the board by up to 1.7%. The A4, A6, A8 L, Q3, Q5, Q7, Q8, S5 Sportback, RS 5 Sportback, RSQ8, e-tron, e-tron Sportback, and e-tron GT are all current models offered by Audi.
Hyundai
Due to increased input costs, Hyundai has also announced plans to raise pricing starting in 2019 but hasn't specified by how much. Hyundai now offers the Grand i10, Nios, Aura, i20, Venue, Verna, Creta, Alcazar, Tucson, and Kona EV in India.
MG
Citing increasing input costs, MG announced a price increase of Rs 90,000 for all variants. The Hecor, Hector Plus, Astor, and Gloster SUVs make up MG's India lineup.
Volkswagen
Additionally, Volkswagen announced a price increase for its whole lineup, which includes the Virtus sedan, Taigun, and Tiguan SUVs, beginning in January 2023. The brand hasn't specified how much the price will rise, though. Volkswagen has ascribed the increase to growing input prices and impending legislation.
Edited by Prakriti Arora