Uncategorized
"Follow Russian model, Resume Oil purchases"-Iran asks India to ignore US sanctions.
On the sidelines of the SCO Summit, Iranian President Ebrahim Raisi and Indian Prime Minister Narendra Modi will have a private meeting. Iran is likely to bring up India's purchase of Russian oil in spite of sanctions.
It is learned that Iran has asked India to resume buying its oil, "disregarding unilateral" sanctions imposed by the US, similar to what New Delhi has done with Russian oil by dodging western sanctions following the Russia-Ukraine war.
Officials involved in the matter told ThePrint that Iranian President Ebrahim Raisi is anticipated to bring up the subject during a face-to-face meeting with Prime Minister Narendra Modi outside of the Shanghai Cooperation Organization (SCO) Council of the Heads of State meeting in Samarkand, Uzbekistan.
The SCO Summit, which is slated to take place from September 15 to 16, will also be attended by Chinese President Xi Jinping, Russian President Vladimir Putin, and Pakistani Prime Minister Shehbaz Sharif, in addition to Modi, Raisi, and all Central Asian leaders.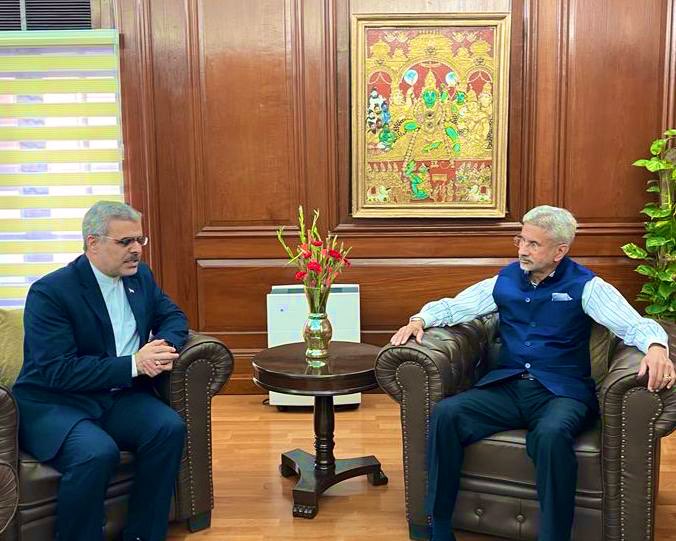 Since May 2019, when the former Donald Trump administration imposed severe sanctions on Iran, India has stopped purchasing oil from that nation. This action was unprecedented. India was, after China, the second-largest purchaser of Iranian oil prior to the imposition of the sanctions.
Officials claim that the US pressured India to take this action at the time because Washington had imposed a number of strict sanctions on Iran at the same time that the Trump administration had withdrawn from the Iran Nuclear Deal, also known as the Joint Comprehensive Plan of Action (JCPOA).
However, India has persisted in purchasing oil from Russia despite comparable and, in some cases, even more severe sanctions imposed on Moscow as a result of the Russia-Ukraine conflict by the US and Europe. In fact, since April 2022, India's purchases of oil from Russia have multiplied by 50, making Russia one of India's top 10 oil suppliers. In spite of India ceasing to purchase oil from Iran, Iranian officials claim that US sanctions are "unilateral" and not UN-led.
The officials advised New Delhi to adopt the same strategy for Tehran as well now that India has developed a way to get around the sanctions placed on Russia. When Ali Chegeni, Iran's departing ambassador to India, met with S. Jaishankar, the minister of external affairs, last week, it is rumored that they spoke about the issue.
When Iranian Foreign Minister Hossein Amir-Abdollahian visited India in June 2022 and called on Prime Minister Modi in addition to meeting Jaishankar, issues pertaining to the resume of oil from Iran were also extensively discussed.
In a speech he gave to a European think tank in June, Jaishankar questioned why the US had not lifted its sanctions on Iranian oil.
After President Raisi was elected in June 2021 to succeed former President Hassan Rouhani, Jaishankar was among the first foreign dignitaries to meet the hardliner.
Railroad in the port of Chabahar
Along with oil, Raisi is anticipated to bring up the issue of India's "slow progress" in the Chabahar Port Project, particularly in regards to building the final 200 km of the Chabahar-Zahedan Railway Project.
Once finished, the railroad should allow for quicker connectivity between Iran's Chabahar Port and Afghanistan and Central Asia. Additionally, it is anticipated to improve the current road connectivity between Afghanistan and the Chabahar port.
Both Raisi and Modi are anticipated to reach an agreement regarding the port's Shahid Beheshti Terminal's long-term operations during their meeting.
The contract signing has been under discussion for a while now. It has been stalled over whether arbitration should be used if there is a disagreement between the parties.
According to the officials, the Iranian Constitution stipulates that disputes must be resolved exclusively through Iranian courts and cannot be brought before any international tribunals. Since changing the Constitution is virtually impossible under Iranian law, both parties are now debating how to resolve this.
In August, Ali Akbar Safaee, Deputy Minister and Managing Director of Ports and Maritime Organization, and Sarbananda Sonowal, Minister of Ports, Shipping and Waterways, met in Iran to discuss the status of the Shahid Behesti Terminal.
Sonowal also presented six mobile harbor cranes to Indian Ports Global Chabahar Free Trade Zone (IPGCFTZ) at the port during his visit last month. A joint technical committee for the efficient operation of the port was also decided upon by both parties.
India continues to be interested in the railroad project as per the MoU signed between India and Iran in 2016, according to V. Muraledharan, Minister of State for External Affairs, who testified before Parliament in February of this year.
Iran anticipates its "friend" India to soon start buying oil again, according to Chegeni.
Iran anticipates that India will soon start buying oil again from it after stopping in 2019 at the behest of the Donald Trump administration in the US.
According to the country's ambassador to India, Ali Chegeni, the two nations' relations are set to advance under the leadership of Iran's new president, Ebrahim Raisi.
The envoy claimed that the India-Iran Joint Economic Commission, which will "herald a new era" for the nations, will take place in New Delhi later this month during the visit of the country's foreign minister, Hossein Amirabdollahian.
"We have no limitations, bans, or barriers to strengthening our ties with India… We were the first country to export oil to India using the rupee as the unit of exchange, and India used to be one of our main oil customers. Instead of using the dollar or another currency, it was the recognition of the rupee as global money. To purchase goods from India, we also did that, according to Chegeni.
"For oil, we anticipate India to launch (purchases). Of course, we are not making decisions on behalf of our Indian friends; that should be done by Indian authorities. However, from our perspective, exporting petrochemical, non-oil, and even oil and gas products is not problematic. The capacity is substantial, the ambassador continued.
Chegeni claims that if India had not stopped importing oil, two-way trade between India and Iran, which had exceeded $17 billion in 2018–19, could have reached $30–35 billion by this fiscal.
He asserted that if India begins purchasing Iranian oil, gas, and other products, "both sides can have balanced trade."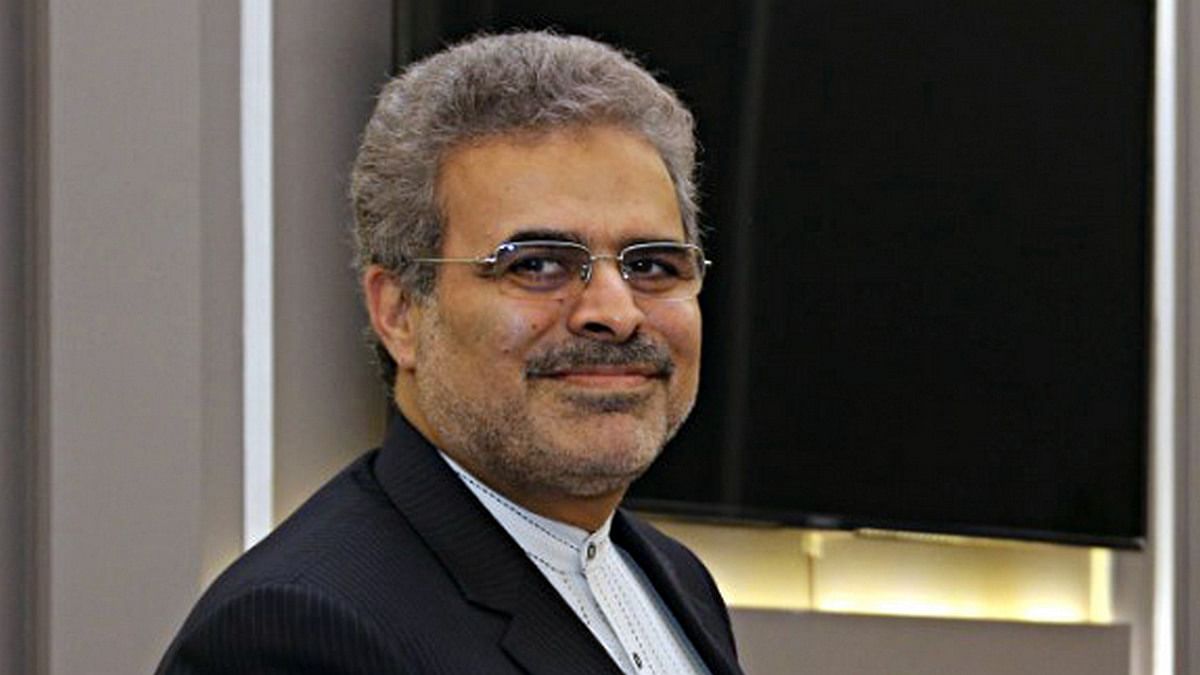 Under pressure from strict economic sanctions imposed by the Trump administration, New Delhi reduced its oil imports from Tehran to zero in May 2019.
Field of gas Farzad B
Another aspect of the bilateral relations that has suffered a setback is the development of the Farzad B gas field, for which negotiations had been ongoing for more than ten years.
The enormous gas field that spans the maritime border between Iran and Saudi Arabia in the Persian Gulf was discovered in 2008 by ONGC Videsh Ltd (OVL), an Indian public sector oil and gas corporation.
When former Iranian President Hassan Rouhani visited India in February 2018, New Delhi and Tehran decided to expand their energy partnership beyond the traditional buyer-seller relationship and quicken the Farzad B negotiations. However, Iran decided to move forward with the project on its own, without India's assistance, in May this year, awarding the contract to a local business.
The ambassador declared that "the door is still open for India for Farzad B."
However, the oil ministries of both sides will decide how to proceed. We share this block with a few of our neighboring nations. Since 2006, they have been stealing from us and we are suffering. Because of our Indian friends' slow communication and lack of activity, we have lost more than 15 years. India must now decide how to participate (in the project)," Chegeni said.
India is still unsure about Chabahar.
Although India views the Chabahar Port project as the "Golden Gateway" to Afghanistan, Central Asia, and Eastern Europe, there is "not enough activity" going on from India's side, according to Ambassador Chegeni.
He claimed that although "Chabahar, on paper, is not covered by the US' illegal sanctions," there is still some uncertainty regarding working in and investing in Chabahar among India and perhaps some "scare" from "third parties."
The next step of the project, which entails building a rail link from Chabahar to Zahedan, close to the Afghanistan border, has not yet been advanced by India, which has been concentrating on developing Chabahar to improve trade with the landlocked Afghanistan and the countries beyond it by avoiding Pakistan. In the Chabahar Free Trade Zone, India was also expected to invest in the construction of plants in the petrochemical, metallurgical, and fertilizer industries, but nothing of the sort happened.
As India's development of the rail link dragged on last year, Iran made the decision to build the link independently.
There is a free trade zone area in Chabhar, which is a very large area for investments. There are numerous chances for India to come and make investments. Unfortunately, India's private sector is still wary due to some concern over the sanctions. Although I'm positive the Indian government wants it, the speed isn't there, he said.
India-Iran relations are about to begin a "new chapter"?
Minister Amirabdollahian will travel to India in November, according to Chegeni. Amirabdollahian was supposed to travel earlier, but the trip was postponed because of how quickly Afghanistan changed under the Taliban regime.
The ambassador said, "We are strategic partners, we share a geography, and we share a history. I now see goodwill and the potential for a prominent relationship under our new President.
"My leader will come, and we will trade different visits," The following chapter will start. Both nations have a great deal of potential to strengthen their ties. We're going to have a great relationship that will advance its political, economic, and other facets, he continued.
Chegeni added that the President of his nation has named a special representative for India, a first in the history of bilateral relations between India and Iran. As President Raisi took office earlier this year, External Affairs Minister S. Jaishankar made two trips to Iran.
Share the same opinions about Afghanistan as India?
Iran, according to Chegeni, will take part in NSA-level discussions on Afghanistan in New Delhi, which will be hosted by Ajit Doval, the national security adviser.
India was not invited to a meeting of Afghanistan's neighboring and regional nations held in Tehran last month. The purpose of the gathering was to exert pressure on the Afghan Taliban government to form an inclusive government.
According to Chegeni, Pakistan took the initiative, and the decision to invite India rested with the entire group. In addition to Iran, Pakistan, Tajikistan, Uzbekistan, Turkmenistan, China, and Russia also attended the meeting in Tehran. The third round of these negotiations, which will be the next, is anticipated to take place in Beijing.
On the other hand, the ambassador stated the following regarding the NSA talks: "We see Indian participation in different formats as pushing our ideas and strengthening our ideas. We, therefore, warmly welcome Indian presence in all forms. We hold similar opinions, and we believe that India's presence in Afghanistan can help to find a solution to the issue, bringing about peace and prosperity for Afghanistan.
He added that Afghanistan should not be used as a base from which to launch terrorist attacks against nations in the region and its neighbors.
"The people in Afgan are born to smile and live happily. We believe that the fire in our neighboring country will spread to our country. According to him, neighboring nations will also be impacted by Afghanistan's instability.