Trends
Energy costs in the UK are soaring. Why is it taking place?
Energy costs in the UK are soaring. Why is it taking place?
A cost-of-living problem in Britain is growing worse, with millions of people paying roughly 80 per cent extra a year on their household energy bills starting in October.
The most recent price limit, or the most that gas companies may charge customers per unit of energy, was issued by the UK energy regulator on Friday. It means that annual heating and electricity costs will be 3,549 pounds ($4,188).
With last month's inflation rate of 10.1%, which is the highest in 40 years, many people are already struggling to make ends meet. The fastest-rising food and energy prices will surely have the biggest impact on the poorest people.
Many people are calling for the government to offer more service, but until the Conservative Party selects a new prime minister to follow Boris Johnson, no new steps are expected.
Here are some figures on the rising cost of electricity in the UK:
WHAT LEVEL OF RISING IS IT?
Average energy expenses for homes that pay by direct debit have risen by a record-breaking 54% so far this year. Bills were limited to 1,971 pounds ($2,320) annually rather than the last winter's 1,200 pounds or so.
The average annual home energy bill will increase to 3,549 pounds on October 1 as a result of the increased price cap announced on Friday. They will grow considerably more and are expected to reach 4,000 pounds when the price cap is changed once more in January.
An estimate from American bank Citi suggests that the sharp rises in energy costs may cause the UK. inflation to reach 18% in 2013. The Bank of England predicts that a recession will begin this year.
Growing expenses will be a "catastrophe" for the destitute among us, charities and public health professionals warn as winter draws near, forcing an increasing number of people to choose between heating their homes and putting food on the table.
The quarterly report is meant to minimise market volatility by helping energy suppliers to better manage their risks and prevent unforeseen price rises for consumers, according to the Office of Gas and Electricity Markets, the industry's regulating authority.
WHY DO UK ENERGY PRICES KEEP GOING UP?
Prices for oil and gas have been sharply rising since last year as economies throughout the globe recovered from the coronavirus outbreak and energy demand skyrocketed. The conflict in Ukraine triggered a full-blown energy crisis because Moscow restricted or stopped providing natural gas to European countries that depend on fuel to run their industries, generate electricity, and heat and cool their homes.
Due to dwindling supplies, rising demand, and concerns about a total Russian closure, natural gas prices have risen to record levels. This has increased inflation, decreased consumer expenditure, and the likelihood of a recession in Europe and the UK as a result.
"The market does not appear to be moving toward a new equilibrium, "Lu Ming Pang, an analyst at Rystad Energy, said. The market is experiencing a mix of price record fatigue and subdued acceptance that the new normal is here to stay."
Despite only importing a small part of its gas from Russia since it has fewer nuclear and renewable energy sources, Britain depends more on gas than its European neighbours do. Additionally, because it cannot store as much gas, it must buy on the choppy short-term spot market.
WHY ARE UK ENERGY PRICES RISING? WHAT IS THE GOVERNMENT DOING?
Officials claim that a support programme of 37 billion pounds has been established to help with living expenses. Every home will reduce its energy consumption by 400 pounds in winter, and millions of low-income individuals will receive an additional 650 pounds.
Heavy criticism for the policies' inadequacy has been levelled, but none is predicted until the Conservative Party picks its next leader on September 5.
Some, like the opposition Labour Party, have pushed officials to drastically increase financial aid for individuals and to freeze the energy price cap. Labour suggested paying for it by raising the government's temporary fee on windfall profits from oil and gas companies.
Liz Truss and Rishi Sunak, the two contenders for the job of prime minister, don't appear to be in favour of such a plan.
The dilemma, according to some critics, is in part due to the U.K.'s privatised energy sector, which dates back to Margaret Thatcher's liberalisation campaign in the 1980s.
The chief executive of a nonprofit organisation that assists low-income residents with their utility bills, Giovanna Speciale, claimed that the energy market is "fundamentally broken." Government assistance of 400 or 1,200 pounds "is not going to help very much — these are just sticking plasters," Speciale remarked. "What we must address are systemic problems. Because the system is entirely private, the government has very limited alternatives for intervention.
WHAT DO THE EU NEIGHBORS OF THE UK COMPARE TO IT?
Although not all of them have seen the same level of ballooning bills as the UK, other European countries are also dealing with rising energy expenses.
A government directive that was made known in June states that gas prices in France will stay at October 2021 levels through the end of the year. Families with low and middle incomes also receive an additional 100 euros ($99.60) for gas and electricity.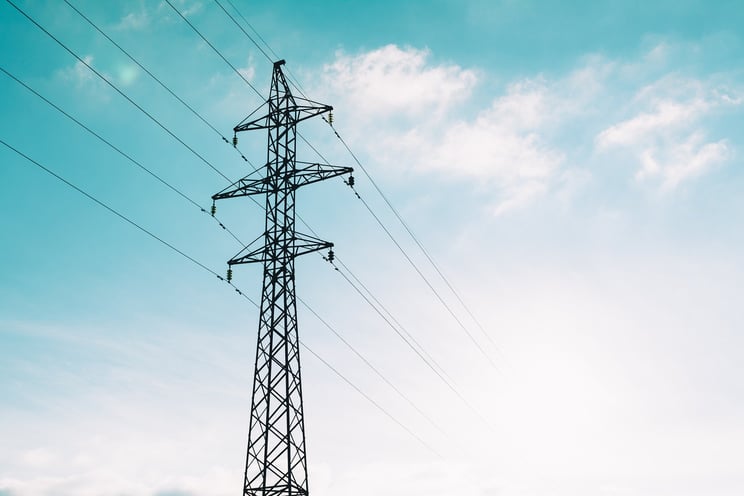 In Germany, the average cost of residential power rose by up to 38% over the year before. Spending per family will rise by hundred euros annually as a result of a new tax intended to encourage energy providers' purchases of more expensive natural gas.
The government has authorised one-time financial subsidies and is temporarily lowering the natural gas tax from 19% to 7% to cover these costs.
There have been more and more proposals for an energy price cap in Italy during the legislative election campaigns. The government this month contributed 8.4 billion euros to help low-income people and businesses offset the increase in energy costs in addition to the relief it already approved.
edited and proofread by nikita sharma