Trends
Google-backed Dunzo lays off 3% of workforce in restructuring exercise
Google-backed Dunzo reduces employment by 3% as part of a restructuring effort. Dunzo did not disclose the precise number of layoffs.
The Google-backed company Dunzo, which specialises in grocery delivery, is the most recent startup to announce that it has reduced its workforce by three percent as of January 16.
Dunzo stated that the layoffs took place "last week," implying that they were a result of a restructuring effort.
"To make our teams more efficient, we are constantly evaluating the composition of our teams and the way our networks are set up. We are constantly learning how to redefine business processes at scale as we grow from 10 to 100. Any difficult choice that affects people is always our last resort. Three percent of our team strength had to be let go last week "Kabeer Biswas, the chief executive officer of Dunzo, said.
Dunzo did not disclose the precise number of layoffs, but according to its LinkedIn profile, the company employs about 3,000 people. 90 people, or three percent, of the estimated staff size.
"Whatever the numbers, it is sad to lose talented coworkers because these are people who chose to develop their careers with Dunzo. To aid them in this transition, we are providing the best support we can "Biswas observed.
The announcement follows a funding round in which Dunzo raised $240 million, with Reliance Retail emerging as the round's lead investor. Reliance's retail division has purchased a 25.8% stake in Bengaluru-based Dunzo, giving it a $800 million market value.
Other investors in Dunzo include Google, Blume Ventures, Lightrock, Lightbox Ventures, 3L Capital, and venture debt company Alteria.
Google-backed delivery platform Dunzo has announced the layoff of 3% of its workforce, citing restructuring, also joining the long list of main Indian startups that have been reducing their workforces to reduce costs.
We are learning how to mainly redefine business processes at scale as we grow from 10 to 100. Any choice that has an impact on people is difficult and is always our last resort. We had to let go of 3% of our team's strength last week "According to Dunzo's co-founder and CEO, Kabeer Biswas.
There are 3,000 employees at Dunzo, according to data found on LinkedIn, so the startup has let go of about 90 of those workers. The number of layoffs by the company was not made public.

"Whatever the figures, it is sad to lose talented coworkers because these are people who chose to develop their careers with Dunzo. To aid them in this transition, we are providing the best support we can "By Biswas.
Reliance Retail Ventures Ltd. led the funding round in which Dunzo last raised $240 million in January 2022. Other investors, such as Lightbox and Lightrock, also participated "800 million dollar valuation. In order to fund its quick commerce business and assist with its expansion plans, it was looking to raise an additional $250 million to $300 million.
From 229 crore the year before to 464 crore in FY22, the company's loss more than doubled. Operating income increased from 25.1 crore in FY21 to 54.3 crore today.
Dunzo had initially anticipated going public in 2023, but is now giving itself a little more time to mature its quick commerce business. According to Biswas, the quick commerce category will be developed over the course of the next two to three years.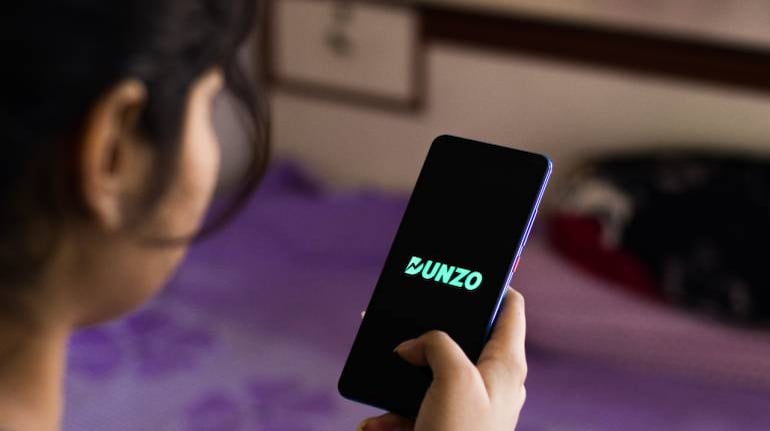 As many as 17,000 people may have lost their jobs over the past few months as Indian startups reduced their workforce in an effort to turn a profit.
Along with Dunzo, Mohalla Tech Pvt. Ltd., the parent company of ShareChat, has also announced massive layoffs and fired about 20% of its workforce, citing "external macro factors."
Employees at edtech unicorn Lead School and cloud kitchen brand Rebel Foods, which owns Faasos, Behrouz Biryani, and Oven Story, have also recently lost their jobs.
Google invests $40 million in Dunzo of India in the very beginning.
Google is sending a check to another Indian startup. The maker of Android, which last year unveiled a $10 billion fund to invest in the second-largest internet market in the world, announced on Tuesday that it is taking part in a $40 million investment round of Bangalore-based Dunzo. This startup specialises in local delivery services, which it has previously backed.
Its Series E financing round, which brought its total raise to $121 million, included Google, Lightbox, Evolvence, Hana Financial Investment, LGT Lightstone Aspada, and Alteria, according to five-year-old Dunzo.
In close to a dozen Indian cities, including Bangalore, Delhi, Noida, Pune, Gurgaon, Powai, Hyderabad, and Chennai, Dunzo runs an eponymous hyper-local delivery service. Users have access to a wide variety of goods across many categories, including groceries, perishables, pet supplies, medicines, and dinner, from nearby shops and eateries.
Industry estimates indicate that less than 3% of all retail sales in India are made through e-commerce. Most of the country's sales are generated by mom-and-pop shops and other neighbourhood establishments that can be found in thousands of cities, towns, villages, and slums.
Dunzo, which competes with local food and grocery delivery startups like Swiggy, Zomato, BigBasket, and Grofers, is, in a sense, reimagining how e-commerce and delivery could be done in India. Flipkart, which is owned by Amazon and Walmart, is also in the crosshairs. A lot of people also use Dunzo to transport erroneous items like a lunch boxes, a wallet, or laptop chargers from one location in the city to another.
According to a statement from Caesar Sengupta, VP, Google, "As merchants go digital, Dunzo is assisting small businesses in their digital transformation journey in support of business recovery." "We're committed to working with India's innovative startups through our India Digitization Fund to create a truly inclusive digital economy that also will benefit everyone," the company stated.
Dunzo's CEO and co-founder, Kabeer Biswas, claimed that the company had increased its annual gross merchandise value to about $100 million. (GMV used to be a well-liked metric that many e-commerce companies relied on to show their growth; however, it's now one of the meaningless ways to measure a startup's growth. Most businesses no longer employ GMV. Additionally, historically, when a startup uses the term "GMV," it has meant that they are far from being profitable, which is the case with Dunzo.)
"In 2020, Dunzo's mission was more relevant than ever. The breadth of services that users and merchants have begun to rely on the platform for astounded us. We firmly believe that we are creating a manual for how to establish hyperlocal companies with sound unit economics and capital management. As a team, we are more committed than ever to helping regional merchants connect with their customers and create one of the nation's most cherished consumer brands, Biswas said in a statement.
Google recently backed social news app DailyHunt and Glance, a division of ad giant InMobi Group that is aggressively expanding ways to populate content on Android users' lockscreens. Google invested $4.5 billion in Jio Platforms last year. According to a report from TechCrunch earlier this month, Google is also in discussions with the regional social media startup ShareChat and may invest more than $100 million on its own. Local media outlets, Economic Times and ET Now, have also previously reported on discussions about Google's interest in ShareChat.
Edited by Prakriti Arora