Trends
India's top marketers on Meta are Sadhguru and Isha Outreach: Each day, they spend Rs. 1.35 lakhs on Facebook and Instagram. Public Donations Going In FB Marketing
India's top two social cause marketers on Meta are Sadhguru and Isha Outreach: Each day, they spend Rs. 1.35 lakhs on Facebook and Instagram.

Despite posting its first-ever quarterly earnings decline, Indian advertisers still seem very eager to spend money on these sites. Indian advertisers have been heavily investing in advertising on Meta Platforms like Facebook and Instagram, according to data gathered by Pyrite Technologies, a Hyderabad-based business digital marketing agency.
Even while many people might not be surprised by this, the list of prominent Indian advertisers who topped the rankings is unexpected. According to Pyrite Technologies' statistics, the top three advertisers on Meta's platforms were the microblogging app Koo, the O.T.T. portal Voot Select, and Sadhguru and his organization Isha Outreach.
This information was obtained from Meta Ad Library, and according to the report, advertising expenditures for social and political reasons are made public. This also implies that mainstream companies who do not fall into these categories and are not required to disclose their advertising expenditures do so "much more" than those who do.
The data shows that within the past 90 days (from April 27 to July 25, 2022), Sadhguru spent Rs 9,924,933, Koo Rs 8,674 719, and Voot Select Rs 6,728, 254. Social networking app Kutumb, ranked fourth, spent around Rs 2,000,000 less than Voot Select (Rs 4,817, 337).
Le bag has been opened. Most likely, it was never inside the figurative bag! You already saw them on the cover image of social media! The top spenders on attracting attention on social media!
It's pretty enlightening to read a recent report from the digital marketing company Pyrite Technologies in Hyderabad. Top advertisers are attributed to Mark Zuckerberg's Meta platform in the study (both Facebook and Instagram). The top spenders over the past 90 days are listed below in increasing order:
LG Global – Rs 1,188,622

Health department, Odisha Government – Rs 1,206,701

Be the change for TB (Johnson & Johnson) – Rs 1,227,496

Jan Suraaj – Rs 1,250,257

BJP Gujarat – Rs 1,561,483

BJP – Rs 1,570,040

Conscious Planet – Rs 2,166,146

Mint – Rs 2,617,321

Give India – Rs 3,375,216

Meta – Rs 3,750,000

Kutumb – Rs 4,573,537

UNICEF – Rs 4,817,337

Voot Select – Rs 6,728,254

Koo – Rs 8,674,719

Sadhguru – Rs 9,924,933
In the most recent quarter, Sadhguru Jagadish Vasudev and his nonprofit Isha Foundation spent the most money in India on advertisements about "social concerns, elections, or politics," spending an average of Rs 1.35 lakh per day on Facebook and Instagram.
India's leading advertiser for social and political issues on meta platforms like Facebook and Instagram is spiritual leader Sadhguru and his nonprofit organization Isha Outreach.
In the most recent quarter, Sadhguru and Isha Outreach spent Rs. 1.35 lakhs a day on Facebook and Instagram, totaling Rs. 1,20,91,079.
Data from Meta shows that between April 29 and July 27, 2022, Isha Outreach spent a combined total of about Rs 1 crore 21 lakh on the Sadhguru page and Rs 21,66,146 on the Conscious Planet page.
According to Meta, social issues are "Debatable sensitive issues that may affect an election's result or lead to/relate to current or proposed laws.
"The next-largest advertisers on Meta platforms after Sadhuguru were the O.T.T. player Voot Select and the microblogging platform Koo.
Between April 27 and July 25, spiritual leader Jagadish Vasudev, also known as Sadhguru, and his nonprofit organization Isha Outreach spent 1.35 lakhs a day on Facebook and Instagram advertising.
In the field of social and political issues, Sadhguru and Isha Outreach's Conscious Planet is India's top marketer on Meta platforms, according to a recent analysis by Hyderabad-based enterprise digital marketing agency Pyrite Technologies. They spent Rs 1.20 crore on Facebook and Instagram altogether.
Yoga master Sadhguru Jaggi Vasudev is from India. He has more than 8.5 million Instagram followers, 5.2 million Facebook admirers, and 3.9 million Twitter followers.
According to its website, Sadhuguru's Isha Foundation is connected to a variety of commercial ventures, including Isha Naturo Organic Solutions, Isha Crafts, Isha Foods & Spices, and Isha Raiment name a few.
Microblogging service Koo is listed after Sadhguru as one of the biggest sponsors. In the 90-day span, it spent approximately 87 lakh rupees on Meta.
In 2019, Koo was introduced. Most recently, Casper Venture Partner Ashneer Grover and Ravi Modi Family Trust donated 79 crores.
According to Pyrite, Voot Select, an O.T.T. platform, is the third-largest advertiser in India, with ad expenditures of 67 lakh.
The streaming service Voot Select is operated by Viacom18 under the direction of business billionaire Mukesh Ambani.
On Meta's list of the top Indian advertisers, the political parties Bharatiya Janata Party (B.J.P.) and B.J.P. Gujarat also made an appearance.
It is important to note that not all Indian firms are required to disclose their advertising expenditures under India's advertising regulations because they do not belong under the social causes category.
More than 12,863 Indian advertisers visited Meta between April 27 and July 25, generating a total of 13.94 crores in advertising revenue.
In July 2022, there were 515,800,000 Facebook users in India, or 36.2% of the country's total population, according to analytics platform Napolean Cat.
India is one of Facebook's top markets due to the country's expanding advertiser and user bases.
Bhakti is the rooster's dominant force, with O.T.T. and alternative social media not far behind. At the same time, only the B.J.P. and its state affiliate in Gujarat are the only political parties on the leaderboard with significant spending (no surprises there).
Surprisingly, even Meta's ad spending pales in contrast to that of desi advertisers. Fourth on the list is the nonprofit UNICEF. Third on the list and backed by Reliance is Voot Select. Koo, a desi-friendly alternative to Twitter, is the second-highest spender on the list, followed by Isha Outreach from SadhGuru.
For Meta, which is currently experiencing a hot period of business globally, even as other I.T. titans are feeling the heat of an economy in gradual recession, these advertising expenditures may yield a solid return.
The advertising expenditures demonstrate how Spirituality and Politics continue to appeal to the greatest numbers of people (and their money). And while not all religions and politics are evil, most of them cause permanent harm.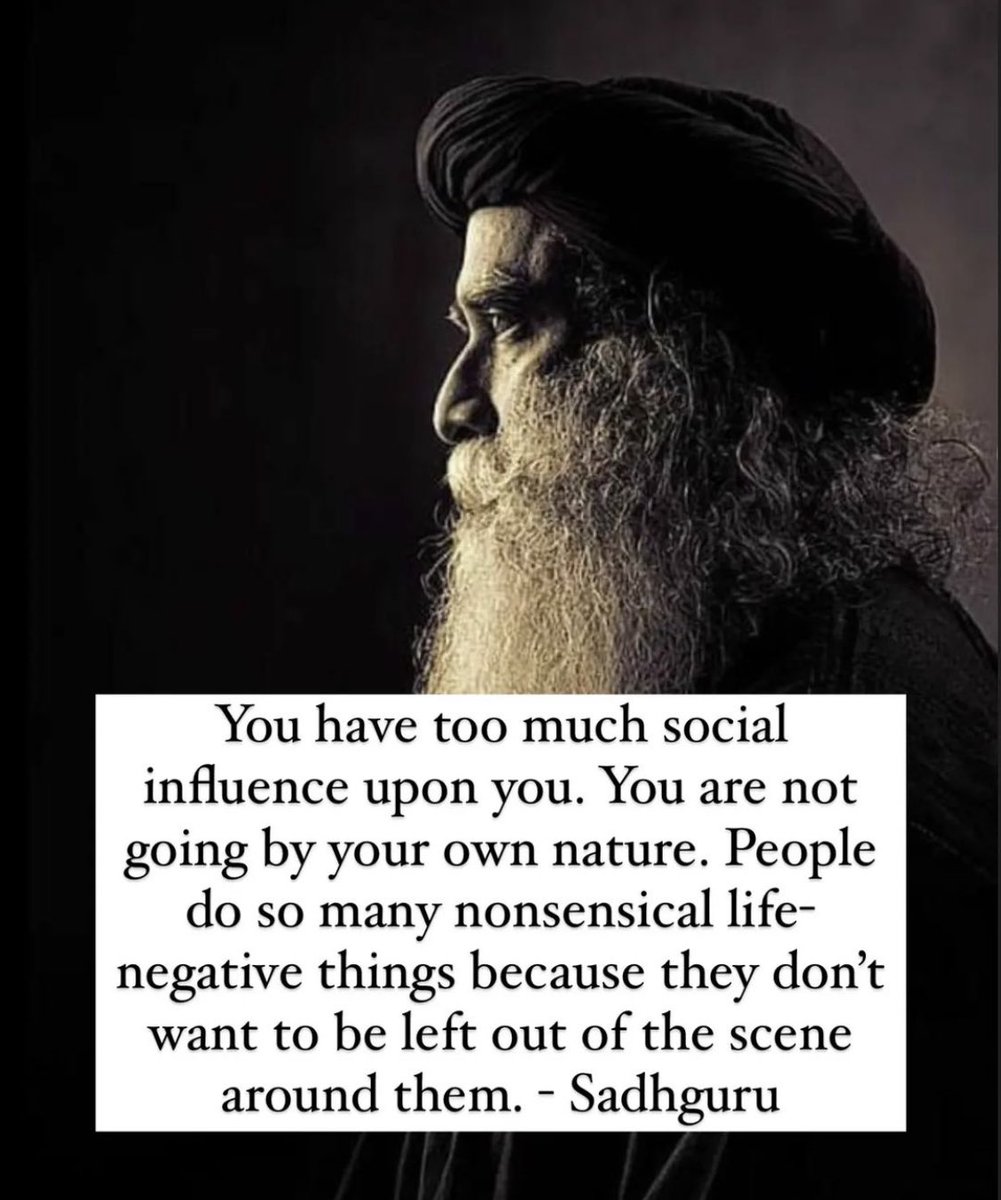 And when the pair is boosted by advertisements and social media, that's a prescription for disaster. I sincerely hope that this is not the case with (most of) these entities who practically spent lakhs on attracting attention.
The ninth-placed personal finance app Mint, the 14th- and 16th-placed Johnson and Johnson TB campaign, and L.G. Global are some examples of well-known brands on this list. Along with various political organizations, including Prashant Kishore's Jan Suraaj, the B.J.P., and the B.J.P. Gujarat, GiveIndia and Meta itself were also included on the list.
The list offers some insightful information about how domestic social networking applications (like Koo) are utilizing Facebook and Instagram to reach Indian users. The drive that some brands are making to be seen and heard is easy to comprehend.
Social media was utilized to significantly publicize the Conscious Planet Save the Soil effort of Sadhguru, while Kishore and Jan Suraaj used it to promote the 3,000-km Padyatra that will shortly take place in Bihar. Given these problems, understanding an "advertising blitzkrieg" is simpler.