Trends
Housing demand in 2023 is expected to see a boom, especially in luxury houses.
Experts estimate that the housing demand in India, which has been booming since the Covid-19 outbreak, will maintain its upward momentum in the first quarter of 2023.
The Indian real estate market is at a pivotal point. After surviving the COVID-19 storm, it faced fresh difficulties in 2022. The industry had to deal with difficulties like increased input costs, the current geopolitical environment, and rising interest rates. A further prediction made by the IMF was that India's economic growth will rise by 6.8% in 2022, down from 7.4% in July to 8.2% in January. The World Bank then revised its estimate of India's GDP growth for the current fiscal year downward to 6.5%.
The housing market is making it more obvious that the era of historically low mortgage rates and the housing bubble is over.
Affordable housing would have the quickest rate of growth in the housing finance market, according to Pradeep Aggarwal, founder, and chairman of Signature Global (India) Ltd., with mortgage penetration expected to triple to 8–10% over the next years.
However, there was a notable decline in unsold inventory in the Delhi National Capital Region (NCR), a previously notorious market for recurrent surplus. This meticulous strategy, which was effective in 2022, is predicted to continue in 2023 as well.
An impending US recession in 2023 will have a small effect on the demand for homes in India, assuming it occurs as presently seems likely.
Residential absorption in this area will also be impacted by decreased flows of IT/ITeS jobs outsourced to India and new layoffs.
Hawkish federal rates have a notable effect on Indian stock markets in addition that IT workers make up a notable part of the housing demand in this area.
Reduced stock earnings stifle the desire to make long-term Financial Commitments and discretionary purchases, especially in the pricey housing sector that depends on mortgage loans to stay alive. Developers have already considered this potential, which has led them to hold back on fresh supply even further until more information is available.
In 2023, most of the demand will still be driven by housing ready to move into. Buyers who choose fresh launches will continue to prioritize ventures by well-known, publicly traded players.
Due to uncertainty, few experts are willing to make predictions beyond the first three months of the following year. They think that Indians' decisions to buy real estate may be affected by a side effect of the global economic slump.
India cannot be dissociated from the likelihood of a recession in major international economies, especially the US. Anuj Puri, Chairman of Anarock Group, told Business Insider India that there could be some consequences in the Indian market in the form of layoffs, which could then slow down or even stop Residential Demand.
The economy is predicted to grow, pre-pandemic working conditions will return, and a variety of other variables can have an impact on the property market in the upcoming years. While developers gave discounts and incentives to Homeowners, State Governments intervened by introducing new regulations in support of the same. There is every reason to think that the real estate market will continue to run vigorously and profitably in the coming year.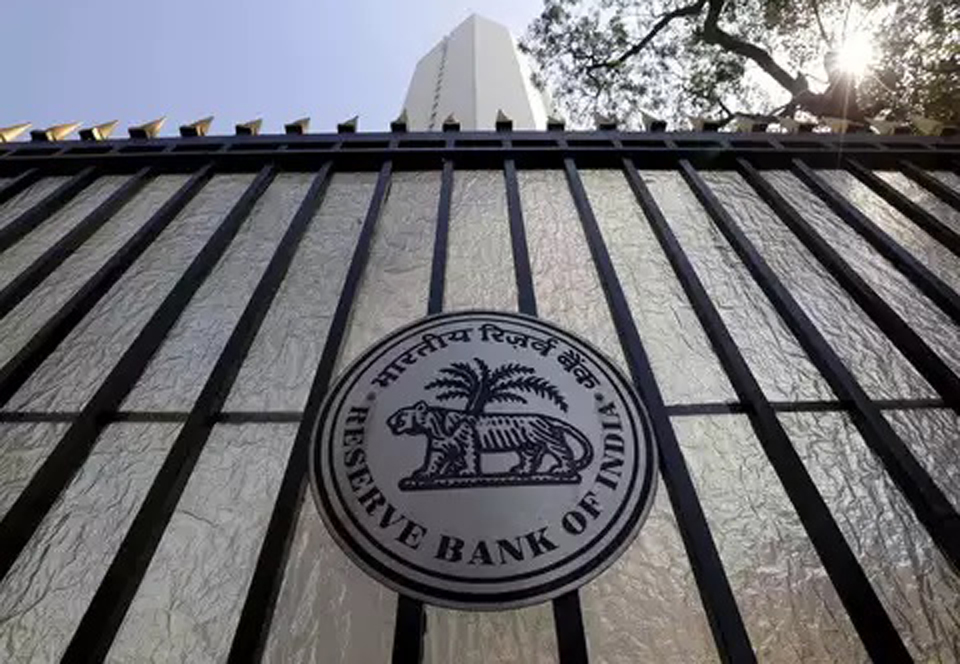 Will the rate hikes affect the demand for real estate?
The Reserve Bank of India (RBI) raised basic interest rates in December, bringing them to 6.25% for the fifth time in seven months. Banks are therefore anticipated to pass on the increased interest rates to the general public, raising the price of property ownership.
Additionally, economists predict that as a result of the recent four Interest Rate increases, many consumers would no longer have the option of extending their house loans' terms without increasing their EMIs.
Many developers have held from raising home rates over the past few years due to poor demand. However, rising input costs are affecting the construction industry, and in 2022, the entire Property Rate will rise by 5-7%.
Due to developments made in recent years, most notably the implementation of the Goods and Services Tax (GST) and the establishment of the Real Estate Regulatory Authority (RERA), the real estate market is now more transparent.
According to Puri, the increases in real estate prices will be greater the next year, at least by 8%. Some developers believe this may not have as large an impact on demand. Younger generations prefer to own rather than rent homes, and this shift in perspective will benefit real estate businesses.
In 2023, the direction of Repo Rate hikes will determine the demand for homes, and experts predict that there may be other hikes in the future.
According to Square Yards, there will likely be notable demand for real estate in all tier 1 cities. In Mumbai, Delhi, Noida, Bangalore, Hyderabad, Gurgaon, and Chennai, Residential Demand would be influenced by the reopening of offices and increased economic activity.
Due to their rapid infrastructure development, other cities like Ahmedabad, Lucknow, Kochi, Indore, Agra, Varanasi, and Gwalior are estimated to experience strong demand as well.
Real estate is notably impacted by climate. Real estate owners and investors are putting increased pressure on environmental, social, and governance (ESG) investing transparency. Homebuyers in the post-pandemic era are more environmentally conscious and look for properties that reflect their stance. Most purchasers are even prepared to pay more for green homes.
In 2023, green homes that balance outdoor living will still be in demand. These homes enhance the quality of life, have fewer Operating Expenses, and have a bigger resale value in addition to the health advantages. Homebuyers will continue to favor sustainable structures in 2023 and beyond due to the many benefits they provide.
The current geopolitical environment and the instability in our surroundings also inspire people to invest in real estate. Real estate is seen as an actual asset. Due to the unstable real estate market and the changing environment, many people choose to invest in real estate because they believe that doing so would ultimately lead to strong appreciation and resale value. Another element encouraging this tendency is the government's investment in several infrastructure projects.
The pandemic is over, but the culture of remote work will continue. Many businesses still run in hybrid mode and let workers work from wherever they choose. The remote working culture is supporting the rise in the popularity of vacation houses. People who work in the hybrid mode will continue to do their business from unusual locations, which gives them more flexibility and a better work-life balance.
Most of the demand will be for luxury houses as people are more into luxury these days and they don't mind spending money and showing off their wealth. Besides, people nowadays know the worth of having bigger real estate ownership.
India has experienced a rise in the market for luxury real estate in recent years, and many analysts believe that trend will continue in 2023. More and more people are ready to invest in luxury real estate due to the growing middle class, rising disposable incomes, and rising urbanization. This tendency is estimated to drive up the price of luxury real estate given that demand continues to surpass supply.
Although "affordable housing" has come to define the real estate sector, the luxury home market has stood out as an oddity in terms of performance, especially in the wake of the coronavirus pandemic.
The rising middle class in India is one of the main drivers boosting demand for luxury property. They are searching for residences that represent their newfound money and status as more and more people enter the middle class. As a result, there is more demand for luxury residences, with many buyers willing to spend top dollar for homes with the newest facilities and features.
The demand for luxury property is growing, and a large part of Indians' rising disposable incomes are playing a role. With rising salaries, people have more money to spend on luxury goods, including houses. Due to people's desire to raise their living standards and live in more opulent surroundings, there is a rise in the demand for luxury residences.
The luxury housing sector has an advantage over the affordable housing sector due to its immunity to Interest Rate increases. While rising house loan rates may stifle the growth of the nation's highly incentivized affordable housing sector, there won't be any adverse consequences on the luxury housing market, which is mostly resistant to the effects of Interest Rate shifts.
Overall, it is evident that in 2023, demand for luxury houses in India would increase. More and more people will be wanting to invest in luxury properties as a result of the expanding middle class, rising disposable incomes, and increased urbanization.
Given that demand continues to outpace supply, this tendency is likely to push luxury property prices even higher. Developers and real estate firms will need to adapt to the changing market in order to provide a variety of luxury homes that satisfy the demands and preferences of today's purchasers as the demand for luxury housing increases.
Edited by Prakriti Arora