Trends
Middle-class lives are getting affected by the high cost of living: Expenses are rising but salaries are not.
The high cost of living after the price hike in every sector is affecting the lives of middle-class families while the expenses are rising but salaries are not.
The market appears to be in a bearish demand and supply situation, and soon the average person will only be able to purchase the necessities. The rising cost of food and groceries, which are both edging toward all-time highs, will haunt the middle class because of inflation.
The monthly expenses of a family with an income between Rs20,000 and Rs50000 have had to be adjusted. This includes removing any extra costs as well as certain necessities.
Household budgets, particularly those of middle-class families, have been negatively impacted by a high rate of inflation. Middle-class households seem to be under a lot of stress from the reality of inflation and the threat of a recession.
In recent months, rising inflation has caused a great deal of alarm, which is exacerbated by the fact that wage growth has lagged. It has recently been claimed that CEO compensation has returned to pre-pandemic levels, for example, and that some high-paid staff has benefited from greater bonuses and inflation-busting pay increases. However, for the vast majority of workers, increased price inflation is currently degrading the real worth of their wages.
A social worker and teacher, Shanta expressed her thoughts and feelings about these rising costs including fares, fuel price, and also their house rent at a short amount of time.
Santa was already struggling with a sharp increase in the cost of necessities, so when her landlord increased monthly rent by over two-thirds in June, it was a particularly big blow.
Santa works two jobs to supplement her income and is the sole provider for her family of five.
In order to make up for not raising the rent throughout the pandemic, their landlord increased the rent from 7,000 rupees ($86; £70) to Rs11,500 all at once. However, Santa claims that this was merely bad timing.
The price of food and perishables has nearly doubled in the last year. People's budgets are being put under pressure due to how quickly prices have risen, notably for food and petrol. There hasn't been much solace despite the fact that retail inflation dipped to a three-month low in October.
Santa travels throughout the city for work as a social worker, but bus fares have significantly increased. A daily bus pass now costs about Rs 90, up from Rs 30 previously.
And this is story is not about only Shanta. This is a story of most of the middle-class family in our society who are silently accepting all these problems by sacrificing their needs.
The cost of the living dilemma is not just a political catchphrase; it is a reality for them. It portends severe adversity. Its conclusion urges a reevaluation of approaches to inflation and the economy in general.
The present shows how wage and price inflation can be separated. Workers are suffering real pay reductions, challenging economic theory, with what seems to be no chance of wages rising up with headline inflation. Despite the fact that unemployment is low, this is the case. Lower real living standards are now the price of having a job and the price of a strong job market.
The current state of the economy will make it difficult for people who have loans and credit card debt to manage their finances.
From footwear to mobile phones to biscuits, the majority of consumer goods companies have experienced a decline in sales of entry-level or value products. However, expensive brands outperformed those from the mass market.
Even during the festival season in September and October, when sales of consumer goods reached a record high, the best-performing categories were necessities and luxury goods. All categories witnessed a drop in entry-level product sales of close to 10% from the previous year.
According to research by market intelligence company RedSeer, the Christmas season in India's e-commerce saw significant sales of almost Rs755 billion in September and October. However, the tiny print reveals that the average client spend has remained modest.
Indians prepared to celebrate the festival of lights with full fervor after two years of Covid lockdowns and more subdued celebrations. People used electric lights and clay lamps to decorate their homes and illuminate the streets.
However, it appears that many households had different festivities this year than in years past.
Despite the sharp price increases, consumers did indulge, but not everyone did and those who did were selective.
More than half of India's enormous middle-class lives in rural and semi-urban areas, where the effects were more noticeable. According to a recent survey, the number of middle-class families in India is going to double in number by 2047.
India's commodity prices have been surging in recent months. Nothing you go shopping for will make you pleased, from the pricing of fruits and vegetables to fuel.
People's real incomes have fallen significantly, leaving low-income groups in poverty while the middle class is reducing their consumption of non-essential requirements. According to government statistics, retail prices increased by 6.95 percent in March compared to 6.07 percent in February, primarily due to more expensive food goods. Inflation in the food basket increased to 7.68% in March from 5.85% the month before.
Vegetable costs are unusually rising, and we spend more money on them than on groceries or even LPG cylinders. These things account for over half of the household's spending, and people borrow money to cover other costs like gasoline, school fees, medicine, and energy bills. Lenders themselves have raised loan rates, which hastens default. Due to the rise in prices, people are finding it difficult to maintain a household and the income is insufficient to support a family.
The size of FMCG products has decreased as a result of inflation. FMCG companies have lowered the amount of product in their smaller packs as a tactic since they are aware that raising the price of their small ticket products will result in a decline in sales. Therefore, even though there would be fewer shampoo sachets, buyers will still receive them for Rs 5.
This is the main reason FMCG businesses have reported declining sales volumes despite reporting growth in their revenues.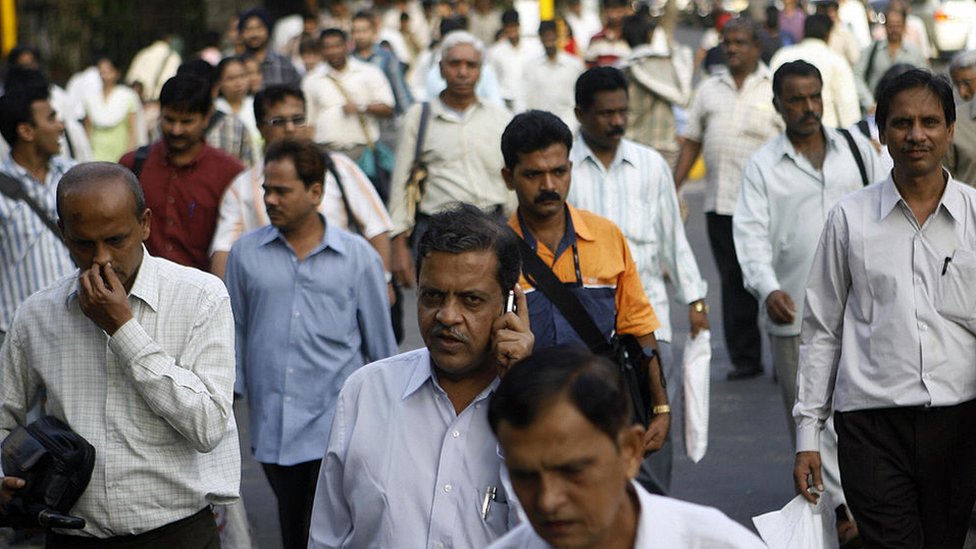 Most people in the job sector have not yet experienced a sizable increase in their yearly salaries. Even though startups and IT companies are paying their employees more to reduce turnover, they only make up a small portion of India's labor force.
According to the results from the Michael Page Compensation Report 2022, corporate India is estimating salary increases this year of about 9%. Given that most vital goods, including fuel, are experiencing double-digit inflation, this would not be sufficient to combat the price increase. The epidemic affected employment and led to significant pay reductions in all industries. And India's middle and lower-middle-class families are the silent losers due to soaring inflation and incongruous income increases.
Roadside small tea and snack sellers are struggling with increased input cost increases, but they have been unable to raise the price of their finished goods out of concern for their already seriously hit business by Covid.
But an economy already struggling with Asia's third-fastest inflation and uneven recovery, Indian firms are struggling to absorb growing input costs without passing them along to consumers.
Companies, ranging from Unilever Plc's and Suzuki Motor Corp.'s Indian subsidiaries to domestic rival JSW Steel Ltd., are hiking their prices in response to a global supply shortage that has been made worse by the rise in energy prices since Russia's invasion of Ukraine. As the economy enters its first full year of expansion following the pandemic-induced 6.6% contraction in the fiscal year ending March 2021, higher retail fuel prices also pose a threat to damage demand.
Cost-shifting by businesses would increase inflationary pressures, but the RBI, which targets consumer prices, has insisted that the current increase is supply-driven and is best addressed by the government. To avoid damaging the momentum of the economy's growth, policymakers, who will meet this week to decide on interest rates, have indicated they may alter their 4.5% inflation prediction for the fiscal year 2023.
edited and proofread by nikita sharma