Trends
Will Indians leave the US in droves as a result of Amazon layoffs?
The massive layoffs still exist. Amazon, the online giant with 1.5 million employees worldwide, announced that following the mass layoffs in November—they had already cut over 10,000 jobs then—they will be letting go of another 18,000 employees. This follows mass layoffs by Twitter, Meta, and other tech giants in the final months of 2022.
The most recent action, which is regarded as the biggest in the history of the organization, is a cost-cutting move. CEO Andy Jassy stated in a memo to staff that the business made public: "Amazon has weathered uncertain and harsh economies in the past, and we will continue to do so." "With a better cost structure, these improvements will enable us to pursue our long-term ambitions."
The company's brick-and-mortar stores, including Amazon Fresh and Amazon Go, and its PXT businesses, which handle personnel resources and other activities, would be most affected by the layoffs, he continued.
And while losing a job is terrible for everyone, H-1B visa holders from India find it to be an especially painful and distressing experience. In addition to losing their employment, they are also facing uncertainty over their immigration status in the US. Here's more information on how Amazon's layoffs would affect those with H-1B visas.
The departments that will be affected by the layoffs are still to be determined, and employees will be informed by January 18 if they are affected. The reductions affect 6% of Amazon's approximately 300,000-person corporate staff. The company's e-commerce and human resources departments will be the most affected, and there will be global layoffs that include Europe.
Chief Executive Officer Jassy stated that while this was a part of Amazon's yearly planning process for 2023, this year's evaluation was particularly challenging due to the unstable economy and the company's fast hiring over the previous several years. Like other US IT businesses, Amazon employs a sizable number of foreign nationals. In reality, a 2018 study found that more than 70% of Silicon Valley's tech professionals were foreign-born.
The H1-B visa is useful in this situation. Many software companies in the US use the H-1B visa as a frequent status when hiring foreign workers. It is a type of non-immigrant work visa that enables American businesses to hire foreign nationals for specialized positions that call for theoretical or technical knowledge.
Several of these H-1B visa holders will now be in a dangerous situation due to the large layoffs. These people have 60 days to find another firm to sponsor them or leave the US, as one Twitter user, Shawn Wenzel, noticed during the prior layoffs.
These people essentially have 60 days to locate other employment or depart the country. It's a difficult effort since many people have mortgages to pay, kids in school, and other difficulties in their lives. Additionally, the present work climate, which is a recession-induced economy, makes it much harder to obtain new employment. Several Amazon employees wrote after the last round of layoffs about losing their dream careers and their search for other possibilities in the US.
California-based Raj Kansagra had previously stated that he had been fired from Amazon after six years of service. He had stated, "I'm actively searching for my next position," on LinkedIn. I'm looking for employment in backend software engineering (product or infrastructure) through my network. I have more than eight years of experience, having started my career with Symantec before joining Amazon. It is important to locate anything new because I have an H1-B visa.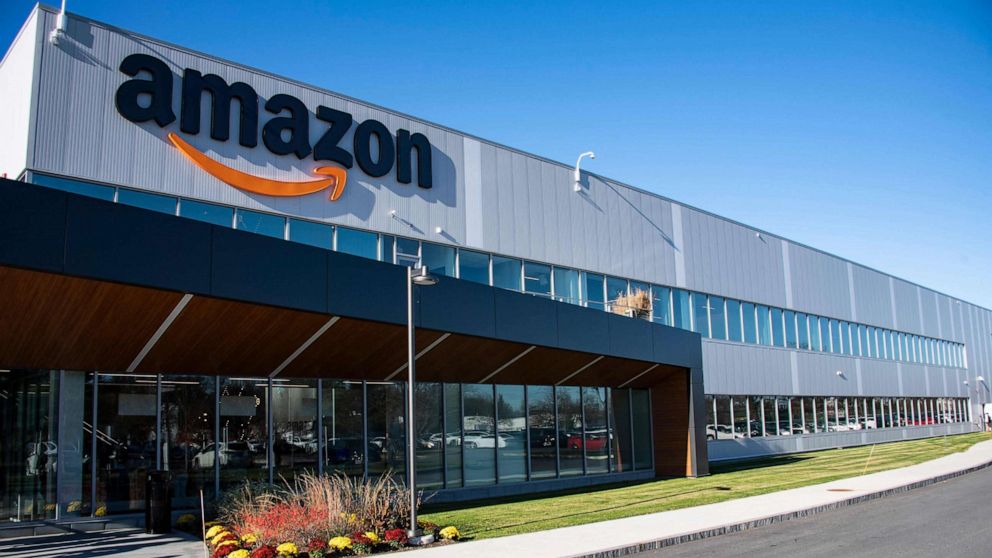 Shivani Parate, another employee, also expressed similar views at the time. She remarked, "It is really hard for all of us, and I'm still trying to figure it out while being confined by the schedule of being on a visa." Those who will be released by Amazon will have 60 days, or two months, to locate new employment and obtain sponsorship for their immigration status from their new company. If the individual is unable to get a new job within those 60 days, they will be forced to leave the country and look for it there.
For these folks, there are a few possibilities. Such a worker might apply to change to B-1 or B-2 visitor status if they desire to stay longer. A 60-day period of authorized stay would need to pass before such an application could be made. According to Tanvi Dubey, an advocate at the Supreme Court of India, changing the status from H-1B to B-2 can also be done by submitting an I-539 application.
People who are already lawfully present in the country but do not have immigrant status can use it to modify the categorization of their status or prolong their stay. This might be a way to have the transitional period out of the US extended, but it would only last for another six months.
Obtaining an H4 visa is another choice. This is solely given to H-1B visa holders' dependents. One can apply for this if they are the legally recognized spouse of an H-1B visa holder. This can take anything from two to twelve months to process. The benefit of the H4 visa is that it allows for part- or full-time employment. The most extreme and ultimate choice is returning to India. Although it may seem like a major choice, many are thinking about it because the market appears to be influenced at the moment. And if anyone believed this trend would come to a stop, the majority of analysts anticipate additional layoffs and cuts in 2023.
edited and proofread by nikita sharma