Trends
EbixCash files papers for Rs 6,000cr IPO
EbixCash files papers for Rs 6,000cr IPO
EbixCash, a digital product and service provider, has filed a draft red herring prospectus (DRHP) with the Securities and Exchange Board of India in order to raise 6,000 crore in an IPO. According to the DRHP, the Offer will be a new issuance of shares.

EbixCash was founded in 2006 by Naveen Surya to assist consumers and companies with international remittances based on GTV and foreign currency, digital payments, domestic money transfers, prepaid cards, and other aspects.

Earlier to the IPO, the business is expected to conduct a rights share Offer for up to Rs. 1,200 crore. The issuance proceeds would be used to support strategic acquisitions and investments, with approximately Rs.1,035 crore going to its subsidiaries' working capital needs and Rs.2,748 crore going to the purchase of outstanding convertible debentures from its subsidiaries.

Payment solutions, travel, financial technology, business processing outsourcing services, and startup initiatives are the four main business sectors of EbixCash. It had a profit of 230 crore in FY21, down from 243.3 crore the year before. In FY21, revenues increased by 91.36 percent to 4,152.5 crore.

Ebixcash, a Nasdaq-listed Indian subsidiary of Ebix Inc, submitted draught documents with the Securities and Exchange Board of India (SEBI) on Thursday to fund Rs. 6,000 crore through an Initial Public Offering (IPO). The planned IPO would include a fresh Stock Offering worth up to Rs 6,000 crore. The Public Offering also includes a reserve of Equity Shares for eligible workers to subscribe to.

Employee reserve would not exceed 5% of post-issue paid-up Equity Share capital, according to the draught red herring prospectus (DRHP) filed with the SEBI.
The funds will be raised through the issue of new Equity Shares by the corporation. There will be no element of offer-for-sale (OFS).

Ebixcash is a technology-enabled digital product and service provider in the B2C and B2B markets. Through an integrated corporate approach, and the financial technology arena. Payment solutions, travel, and insurance are the four main sectors of the company's operation.
Fintech, BPO, and startup efforts are all examples of financial technology and BPO services.

EbixCash was previously known by the "Ebix Software India", before changing its name to EbixCash. It bought ITZ Cash Card and rebranded themselves as "Ebix Payment Service". After that, it bought YouFirst Money Express, which was renamed as "Ebix Money Express". Goldman Securities, which was renamed "Ebix Paytech", and CentrumDirect, which was renamed "EbixCash World Money", were two other purchases.

The IPO is a brand-new Share Offering, which means that all of the funds received will go directly to the firm.
The business plans to use Rs,1,035 crore of the IPO issue receipts for working capital requirements of its subsidiaries and Rs.2,748 crore for the purchase of outstanding convertible debentures from its subsidiaries and supporting strategic acquisitions and investments, according to the company.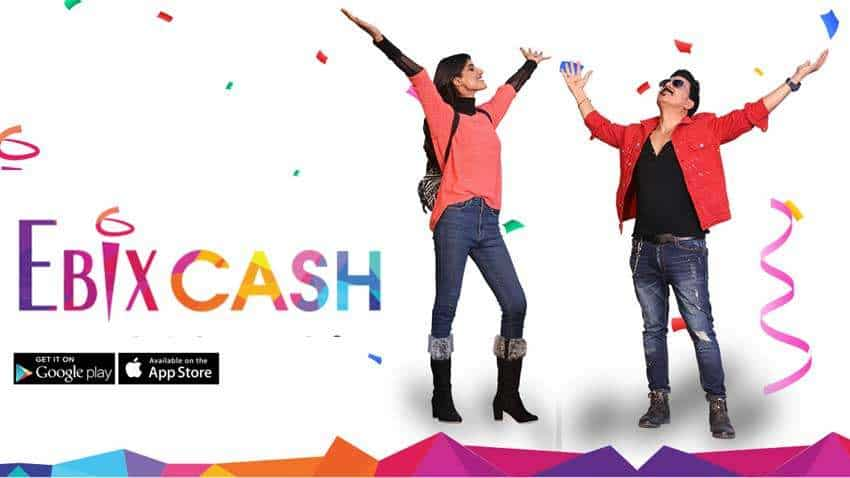 Despite the truth that the corporation had multiple business sectors, it only made an important profit from one of them.
Even though EbixCash works in four sectors, the payments services industry accounts for more than 80% of its revenue.
Through its online portal EbixCash, the company provides everything under one roof in India and 75 other countries.

The company stated, "Our diverse Financial Exchange platform allows us to tap deep synergies and provides cross-selling and upselling possibilities to both consumers and enterprises."
In international remittance and Foreign Exchange, digital payments solutions, domestic money remittance, pre-paid cards, travel, insurance, and corporate and incentive solutions, the firm claims to be a leader.

Financials
| | | |
| --- | --- | --- |
| Revenue from operations |  FY21 |  % of revenue |
|   |   |   |
| Foreign Exchange, money transfer and payment service & prepaid instruments and others | ₹3,415.72 crore | 82% |
| Travel services |  ₹70.55 crore | 1.6% |
| IT related services, software products and platforms |  ₹666.25 crore | 16% |
| Total |  ₹4,152.53 crore |   |


Revenue Growth

In the last three years, EbixCash's payment services revenue has increased by 14 times.
Domestic remittance, currency, international remittance, and pre-paid cards/gift cards are the company's main offerings in the payment solutions market. It makes the most of its money by charging commissions and transaction fees for these services.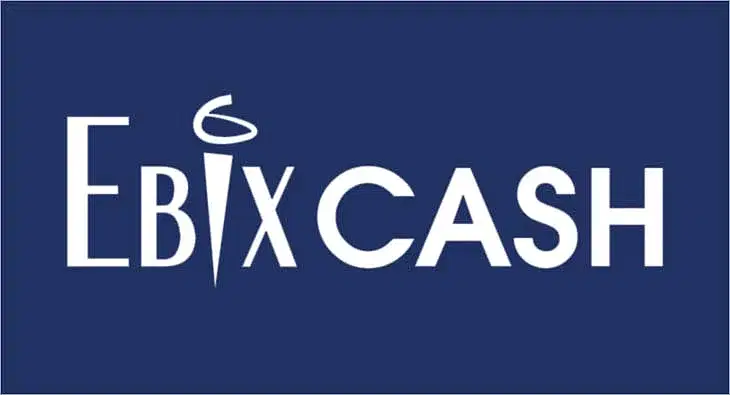 In FY21, the payment solutions business division generated 82 percent of the company's revenue.
Due to COVID-19 limitations, the company's travel services business saw an important drop in revenue. "Our travel business has continued to increase sequentially during 2021," the company claimed in its draft red herring prospectus(DRHP), "but is still running at much lower levels in comparison to the pre-COVID-19 period" .

It delivers software-as-a-service (SaaS) to several clients in the fields of wealth, asset and lending management, insurance, and travel and bus Exchange channels under information technology (IT) services.

Subscription payments, licence fees, and consultancy fees for any bespoke development are all sources of revenue for this business area.

EbixCash's segment revenue in the last three years
In the last three years, EbixCash's profit has almost been halved.
COVID-19 limitations have had an important impact on the company's travel and other activities, ensuing a significant decline in net profit during the last three years.

"As a result of the lockdowns, several of our agents, business counterparties, clients, and service providers temporarily suspended operations."
Furthermore, there is significant uncertainty about the duration and long-term impact of the COVID-19 pandemic, and possible future responses by the Indian government, making it impossible for us to predict with certainty the impact of COVID-19 on our business and operations in the future," according to EbixCash's DRHP for the IPO.

Furthermore, growing inflation in India would impede profitability, because they may not be able to raise service pricing in order to pass costs on to customers.
Comparison of EbixCash to its competitors

With a wide range of goods and services throughout the payment solutions and financial services, travel solutions, and technology solutions areas, EbixCash thinks it has the most varied portfolio among non-bank organizations. This allows EbixCash to provide a variety of services to consumers under one roof, using a combination of technology and physical distribution.

In terms of profitability, the firm is at the top of the field:
| | |
| --- | --- |
| Players |  FY21 Profit |
| EbixCash |  ₹2.3 billion |
| One 97 Communications (Paytm) | -₹42.26 billion |
| One Mobikwik Systems | -₹1.08 billion |
| Unimoni Financial Services | -₹0.10 billion |
| Paul Merchants | ₹0.33 billion |
| Nearby Technologies | ₹0.19 billion |
| Fino Payments Bank | ₹0.20 billion |
| Supreme Securities | ₹0.21 billion |
| Wall Street Finance | -₹0.05 billion |
| Prithvi Exchange (India) | -₹0.02 billion |

In the pre-covid period, EbixCash had over 320,000 distribution locations in India and was the market leader in forex and inward remittances, accounting for $7 billion in foreign exchange and $6.5 billion in remittances per year. It handles 91 percent of Western Union's inward money transactions.

It has more than 150 loan solution installations, over 60 AMC clients internationally, and more than 32 banking, financial services, and insurance clients in India in the financial technology arena. According to the second individual, the company's exclusive collaboration with MoneyGram has resulted in a remittance volume of $2 billion each year.

With the purchase of ItzCash from Essel Group in 2017, EbixCash entered India. Through an aggressive inorganic expansion strategy, the corporation has grown its operations in India. Since its arrival on the Indian continent, it has purchased 26 businesses in a variety of industries, including currency, remittance, education, fintech, and tourism.

The first person stated, "EbixCash has mapped out a strategy to establish a 'airport of financial transactions' by attempting to combine B2C and B2B services across a spectrum of financial transactions on the same platform."
Through its brands Via and Mercury, the firm serves to over 10,000 corporate clients and has agreements with global travel providers such as Travelport and Sabre.
In India, the firm has a collaborative venture with BSE to enable insurance sales to the final mile. It recently announced that it will use its network to offer life and health insurance plans for the Life Insurance Corporation of India.
Following the addition of S.P. Kothari, former chairperson of the US Securities and Exchange Commission's economic wing, Sunil Srivastav, former deputy managing director of State Bank of India, and S. Ravi, former BSE chairman, as independent board members, EbixCash recently named Uma Shankar, former executive director of Reserve Bank of India, to its board.

The firm claims to have combined over 650K physical agent distribution outlets for payment solutions, remittance, travel, and insurance goods across India and Southeast Asia to an omnichannel online digital platform using phygital approach.
It bought AssureEdge Global Services Private Limited in October 2020, which was then rebranded as EbixCash Global BPO services.
EbixCash now joins a growing number of fintech startups that have gone public in recent years. Paytm, a fintech behemoth, went public in November 2021 for INR 16,600 crore, but the stock did not perform well.
Fintechs such as Mumbai-based Fino Payments Bank, P.B Fintech, the parent company of Policybazaar and Paisabazaar, and P.B Fintech, the parent firm of Policybazaar and Paisabazaar, were floated in November 2021 for INR 6,017 crore.
In addition, Mobikwik, an Indian payment service firm, gained clearance from SEBI in October 2021 to fund INR 1,900 crore through a public offering.
Pine Labs, a financial unicorn, is considering an IPO in the United States. Alpha Wave Ventures recently invested $150 million in the firm, valuing it at little over $6 billion.
Navi Technologies, founded by Sachin Bansa, is also planning an IPO of INR 4,000 crore.