Trends
AirAsia passengers can enjoy in-flight Wi-Fi with access to multiple features: AirAsia partnered with Sugarbox and launched AirFlix.
AirAsia passengers can enjoy in-flight Wi-Fi with access to multiple features: AirAsia partnered with Sugarbox and launched AirFlix.
To offer in-flight Wi-Fi on every AirAsia aircraft, AirAsia India and cloud computing company Sugarbox have partnered. Using the service, passengers on AirAsia India flights will have access to more than 1,000 foreign and domestic full-length motion pictures, short films, and web series episodes, as well as buffer-free streaming of material through OTT apps.
AirFlix is the name of the multi-featured in-flight entertainment hub. All passengers will have free access to it through local in-flight Wi-Fi.
The airline will benefit from the "unlocking of an in-air digital economy through commerce and Ads" in terms of ancillary revenue.
The entire fleet of the airline offers AirFlix. With over 6000 hours of high-resolution content, AirFlix offers a value proposition exclusive to Indian skies. This allows access to more than 1000 international and Indian movies, short films, etc.
"We are thrilled to work in partnership with AirAsia India to introduce the multi-featured in-flight entertainment hub known as "AirFlix." By enabling an in-flight digital economy through commerce and advertisements, this service will be essential for improving the in-flight experience for customers and generating additional revenue for the airline. The 28 aircraft in the AirAsia India fleet are equipped with "AirFlix," "Rohit Paranjpe, a co-founder of Sugarbox, said.
Through the local in-flight internet, he said, all passengers will have free access to AirFlix.
He also stated that all 28 AirAsia India flights would have access to AirFlix.
Users can access information at download speeds of up to 1 gigabit per second using the service, which has an 8-terabyte storage capacity.
"We are excited to take advantage of the potential of this platform, introducing cutting-edge features and technological integrations even beyond in-flight dining, entertainment, and shopping, and enabling personalized experiences that provide a distinct, differentiating flying experience in a hyper-competitive market," said Siddhartha Butalia, chief marketing officer of AirAsia India.
In a highly competitive market, the goal is to provide personalized experiences that offer a distinctive, differentiating flying experience.
Given that the government has issued a notification to this effect, passengers are permitted to use Wi-Fi while in Indian airspace. According to the government notification, all aircraft would have the option of turning on in-flight Wi-Fi for passengers, subject to the primary captain's approval.
The government lifted limitations on travelers by allowing airlines that operate in India to provide passengers with free in-flight Wi-Fi. In a statement, the Civil Aviation Ministry announced that passengers will have access to Wi-Fi throughout flights.
In-Flight Wi-Fi and how it works
Modern aircraft are equipped with antennas that enable them to take up signals from satellites or ground stations.
In the first technique, cellular signals are continuously broadcast into the sky by several overlapping ground stations. Several antennae located in the underside of the fuselage of the aircraft are used to connect the aircraft to the ground stations. The link broadcasts across the aircraft's cabin after being sent to a server and router there.
The primary drawback of ground station in-flight Wi-Fi is the absence of coverage on any flight that travels over big bodies of water or rugged terrain.
The other option makes use of communication satellites. Antennas mounted on the top of the airplane fuselage receive direct broadcasts from communication satellites. The dependability, coverage, and speeds of in-flight Wi-Fi are improved when communication satellites are used. Unfortunately, higher prices accompany better service.
With the introduction of low-orbit satellite-based internet services like Starlink, in-flight Wi-Fi using satellites may improve—but more on that in a moment.
In-flight Wi-Fi is becoming more and more common on airlines, allowing you to stay connected while flying.
When customers purchase airline tickets, airlines often inform them about in-flight Wi-Fi. This information is then repeated once the customer boards or is on the aircraft. Typically, you need to activate Airplane mode on your device before looking for the in-flight Wi-Fi in the Wi-Fi settings or a web browser.
While in flight, there may be instances when the Wi-Fi signal is weak enough to hinder connection and streaming. Additionally, certain aircraft could not have the Wi-Fi antennae required.
Fortunately, in-flight Wi-Fi coverage is expected to get better overall shortly. As reliability increases thanks to technology like Gogo's 2Ku system, more airlines can offer Wi-Fi on both local and international flights.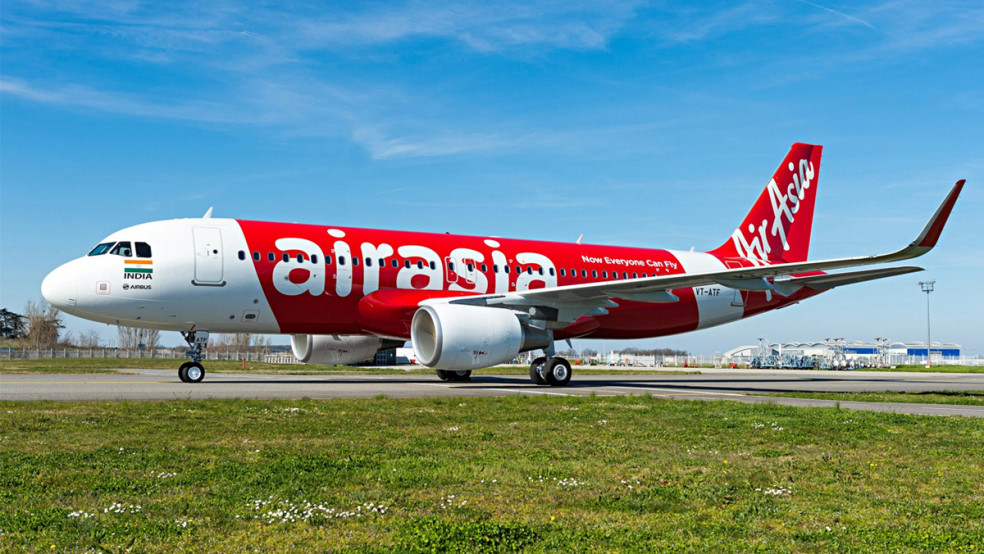 About AirAsia
Through Air India, Tata Group now owns 100% of AirAsia India. The remaining shares in AirAsia India that belonged to the AirAsia Aviation Group were sold to Air India, which is now a part of the Tata Group. As it anticipates receiving Rs 1.56 billion from the sale of the stake, AirAsia is also claimed to have stated that there will be no gain or loss on the disposal.
International low-cost carrier AirAsia is based in Malaysia. The airline was established in 1993, and Lapangan Terbang Kuala Lumpur, 64000 KLIA, Selangor, Malaysia serves as the home of its corporate offices. In terms of aircraft size and the number of destinations, AirAsia is also the biggest airline in Malaysia.
It bases itself mostly at Kuala Lumpur International Airport (KUL). Affiliates of this airline include Thai AirAsia, AirAsia Indonesia, AirAsia Philippines, and AirAsia India. Skytrax has continuously named AirAsia the top low-cost airline for the past 11 years.
It offers daily service to more than 165 locations throughout 25 nations. AirAsia, a low-cost airline, offers excellent wifi on all of its flights. As their first onboard service, wifi was launched.
They provide entertainment services such as watching movies and cartoons, reading books and trip guides, playing games, and more.
edited and proofread by nikita sharma