Trends
PM Narendra Modi's trip to Japan: Making the most of a diplomatic opportunity
PM Modi's meetings gave a political guarantee that India was not only open to doing business but also ready to listen to Japanese businesspeople, help them with their work, and welcome their additional investments.
The trip to Tokyo by PM Narendra Modi for the Quad summit shows how good use of time can lead to good results. The main reason for the trip was to attend the Quad summit. There was also a chance to meet with the leaders of the other Quad countries on a one-on-one basis.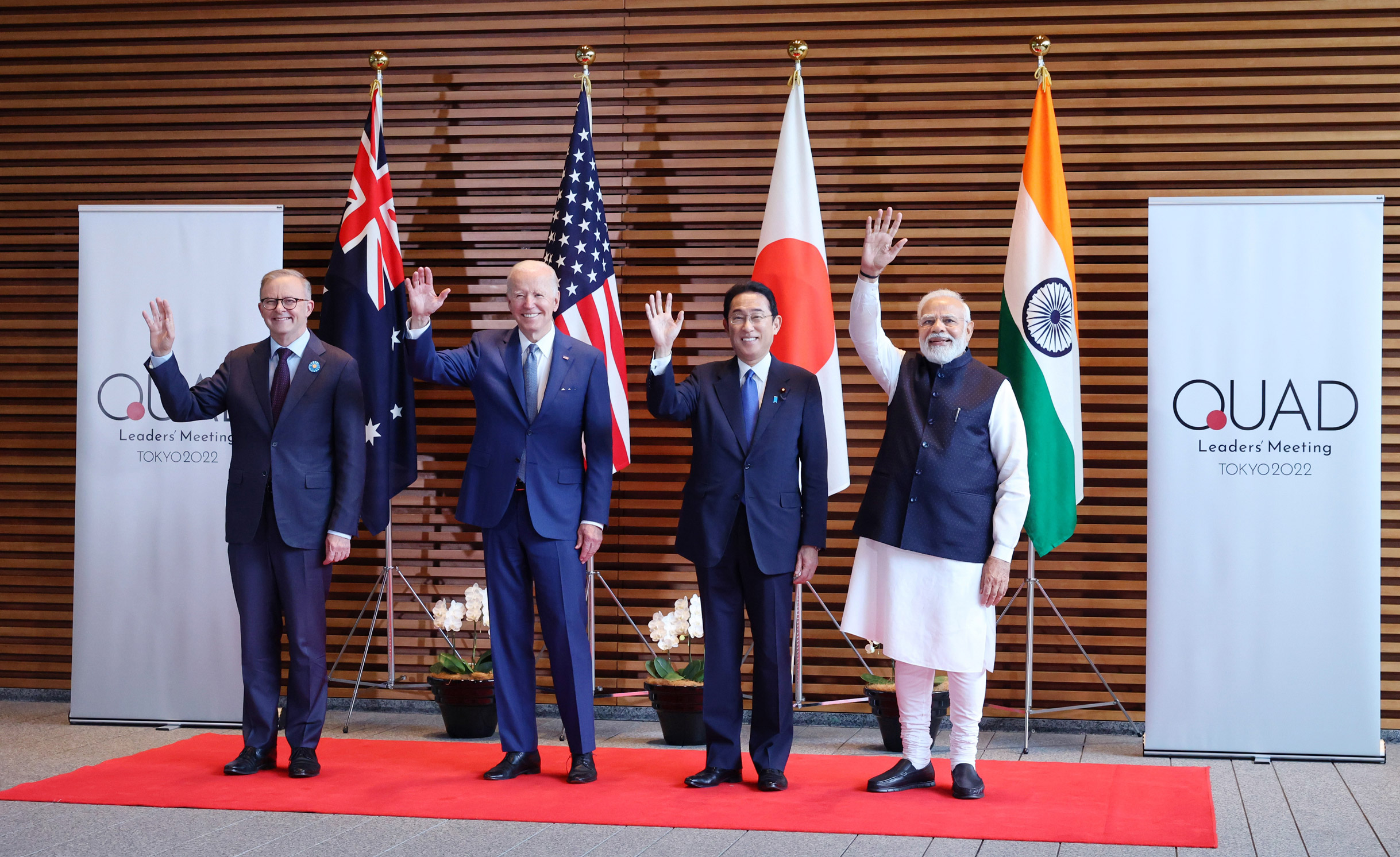 This gave PM Modi the chance to meet his host, PM Fumio Kishida, who had been to India in March for the 14th India-Japan annual Summit. It was also the first time since the Ukraine crisis that President Obama and Vice President Biden met. Several times, the two leaders have talked to each other online.
New Chances have been made by PM Modi
It was a chance for the leaders of the four countries to meet with Australia's new Prime Minister, Anthony Albanese, whose party had just gotten rid of Scott Morrison. Morrison believed in Quad and AUKUS. People would worry about whether or not the Australian Labour Party, which is now in power, would stick to the same way of thinking. Albanese put an end to that in his opening remarks at the Summit.
When more than two groups get together, like at the Quad, it is clear that bilateral meetings will happen. So, PM Modi used the extra time in Tokyo on May 23 as if he were on a bilateral trip to Japan. You may remember that his last trip to Japan was for the 13th annual Summit in October 2018. From 2018 to 2022, the yearly summits were held online, so PM Modi didn't have to go to Japan. So, to make up for a lost time, it was a brilliant idea to meet with Japanese business people and entrepreneurs and the Indian diaspora.
During PM Kishida's trip to India in March, he said that the goal for Japanese FDI in the next five years was now yen 5 trillion. On average, this means that FDI from Japan is expected to be around $2 billion per year. This is a lot, but continuing reforms in India and working with Japanese businesses will help meet these goals.
When you look at the 34 Japanese companies that met with PM Modi, you can see that many of them are already well-established in India. They are the ones who are most likely to grow their businesses now, which will lead to a more significant increase in Japanese FDI. In India, they have had better times.
The meeting between the PM and Osamu Suzuki, an advisor to Suzuki Motor Corporation, was revealing. He was the first person to invest a lot in India. Now that he is ancient, he has moved into an advisory role. He gave the PM a vote of confidence by calling him. Maruti Suzuki is one of the most prominent investors in India that is growing. It has moved beyond cars and related industries, such as electric vehicles (EVs).
The PM's meetings gave a political guarantee that India was not only open to business but also ready to listen to Japanese businesspeople, help them with their work, and welcome their additional investments.
The meeting with the diaspora was also like this. Since 2018, there hasn't been a chance for the Indian diaspora in Tokyo to meet the PM. So the PM needed to take the time to meet with them and tell them what had changed in India and what role he thought this growing group of Indians in Japan should play.
In Tokyo, he will say things to the diaspora similar to what he said in Copenhagen. He will expect the diaspora to help build the nation, help people in their host countries understand India better, and increase tourism and exchanges between India and their host countries.
Most people from India who live in Japan work for Japanese or international businesses. They are part of the systems where they live, so they are better able to show the Indian point of view from a cultural and economic point of view.
This is an essential point. Many Japanese companies have followed the example of US companies by sending their Indian employees. The latter live in Japan or even their overseas offices to guide their operations in India. The Indian diaspora can continue to play a significant role in this area.
From a certain point of view, the Quad summit came right after another shock in the world. The last Quad summit was held after the Covid-19 crisis, which was a natural disaster. Nevertheless, the Quad stepped up to work together and helped both the partners and the countries in the Indo-Pacific in many ways.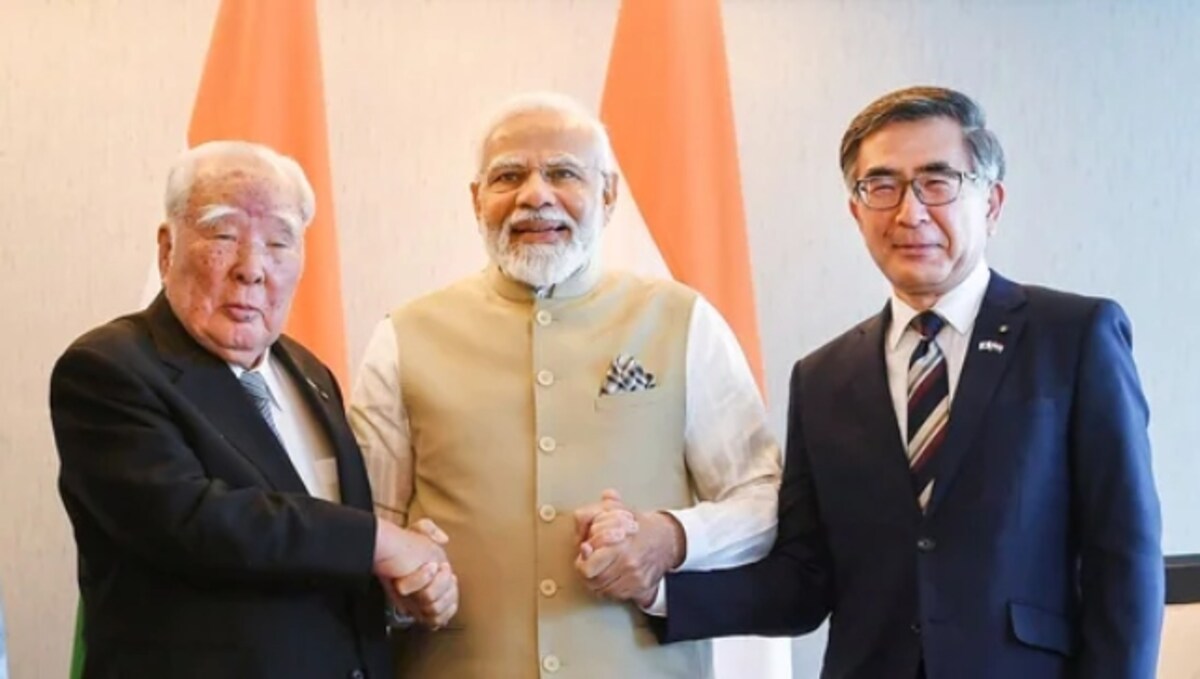 This time, the most significant problems are the shock of the Ukraine crisis and the sanctions that the US and its allies put on Russia. The Covid situation had not helped the world economy get back. Now, it's getting hit with more shocks. Even though the Quad summit didn't say who was to blame, there was no agreement on whether Russia was the only one to blame for all the world's problems right now.
India thinks that China is still the biggest threat. The Quad summit brought the Indo-Pacific and China's role back into the spotlight. Even after agreements, China is still unwilling to settle the border dispute or lower the number of troops. The situation with Taiwan has reached a crisis point. The US is pushing Japan hard to do more in case of an emergency, and it is also looking into how Taiwan can be protected in case of China attacks.
China is sending ships into the Senkaku Islands more often, which is bad for Japan. Chinese and Russian ships are now practising more often between the Japanese islands of Honshu and Hokkaido. A Chinese aircraft carrier has moved closer to Okinawa and is training there. China is becoming a more significant threat to Japan.
As far as Australia is concerned, it would like China to ease the sanctions it has put on it and make it easier to export to get back to where it was before Covid. This might not happen right away, but in the meantime, the Solomon Islands, which are in Australia's zone of influence, has agreed to be a Chinese ally and let the Chinese military come and go as they please. But unfortunately, they are also making it hard for others to get in. There may be the same problem in other South Pacific countries.
Australia needs to increase its power and be more decisive if it wants to convince its friends in the South Pacific that China is not a reliable ally.
So, it's clear that everyone in the Quad has problems with China. People often ask if the new government in Australia is committed to standing up to China. However, it is often the United States whose intentions aren't clear. The United States has done its best to make Russia look like its biggest enemy, which takes attention away from China. Some concessions have been made as part of their plan to get China to stop being so close to Russia.
For example, the Biden administration has slowly lowered the tariff barriers that Trump put up with China. The United States is less aggressive in its approach to China than it used to be. Quad partners will decide if the United States can be a reliable ally against China. They seem to care more about Taiwan than the rest of the Indo-Pacific.
The Americans wanted to show that they were serious about the Indo-Pacific by announcing the Indo Pacific Economic Framework (IPEF) consultations, which they called a partnership for prosperity. The US told everyone about the IPEF, but it was up to Japan to flesh it out. So instead of rushing through a system for countries to join the IPEF and asking them to join right away without knowing what they were getting into, they are now consulting.
What has been announced is a plan for future talks and consultations. India is now more likely to say yes because of this. India agreed to be consulted instead of joining IPEF, which has some parts that make us uncomfortable.
Interestingly, the IPEF is like a big RCEP without China, Cambodia, Laos, and Myanmar, but with the US and India added. But it's not a trade deal, and it doesn't give access to the US market for trade. Instead, it is a tool like the Trans-Pacific Partnership (TPP) that tries to raise critical technologies' standards, quality, and safety.
Its framework overlaps with the Quad preferences, which cover climate, critical technologies, semiconductors, quality infrastructure, and dealing with Covid. There are many more, like using hydrogen for green shipping, making sure computers are safe, and other things. The IPEF may agree with many of these core ideas. It remains to be seen how many of these can be brought into focus and turned into clear commitments.