Trends
SpiceJet receives notice from the DGCA for failing to establish safe, efficient, and reliable air services
SpiceJet receives notice from the DGCA for failing to establish safe, efficient, and reliable air services
NEW DELHI: SpiceJet has been sent a show-cause notice by the Directorate General of Civil Aviation (DGCA), requesting an explanation as to why no action should be taken against them for failing "to create safe, efficient and reliable air services."
"The reported occurrences on SpiceJet aircraft from April 1, 2022, have been examined. On several occasions, it has been noticed that the aircraft either turned around and returned to its starting point or proceeded to land at the destination with reduced safety margins.
The scathing warning stated, "(This demonstrates) weak internal safety monitoring and insufficient maintenance measures since most accidents are due to either component failure or system related failure (leading to the erosion of the safety margins)."
On Tuesday, July 5, the airlines' flights encountered three problems: a Delhi-Dubai flight that diverted to Karachi; a Kandla-Mumbai flight that made a priority landing after the outer glass of its windshield cracked; and a Kolkata-China freighter that had to turn around due to malfunctioning weather radar.
These occurred following several related events in previous weeks. According to the regulator, a financial analysis of SpiceJet conducted in September "found that the airline is running on cash and carry; suppliers/approved vendors are not being paid regularly resulting to scarcity of spares."
The responsible management of SpiceJet is thus called upon to show cause within three weeks of receipt of this notice as to why action should not be taken against the airline. "it may be deducted that SpiceJet has failed to develop a safe, efficient, and reliable aviation services (under regulation)." The matter will be heard ex parte if no response is submitted within the allotted time, it was stated.
The government is not taking any risks with SpiceJet. "In light of the numerous occurrences of technical malfunction with relation to SpiceJet flights in the last 18 days, the DGCA has issued a show-cause notice to the air carrier," the aviation ministry tweeted about the show-cause notice sent to the airline.
Union Aviation Minister Jyotiraditya Scindia tweeted the message and added, "Passenger safety is vital. Every mistake that compromises safety will be carefully examined and addressed.
A SpiceJet spokesperson made an effort to reassure consumers that the company's flights follow DGCA regulations and are safe for passengers.
"SpiceJet flights are 100 per cent secure. The safety of our passengers, crew, and aircraft is a top priority at SpiceJet. Amounts have been made aside for maintenance, spare components, and related chores. We are an IATA-IOSA-certified airline. SpiceJet successfully completed the extensive audit program necessary for recertification in October 2021. The DGCA has routinely audited us. The representative for SpiceJet stated that all flights are operated following the relevant DGCA Civil Aviation Regulations.
A few months ago, the regulator warned SpiceJet's top management, advising it not to compromise on safety and maintenance concerns because of the airline's precarious financial situation.
With IndiGO being the only desi carrier to be profitable before 2020, all Indian airlines suffer severe losses following the Covid scandal. The growing cost of gasoline following Russia's invasion of Ukraine has further squeezed their finances.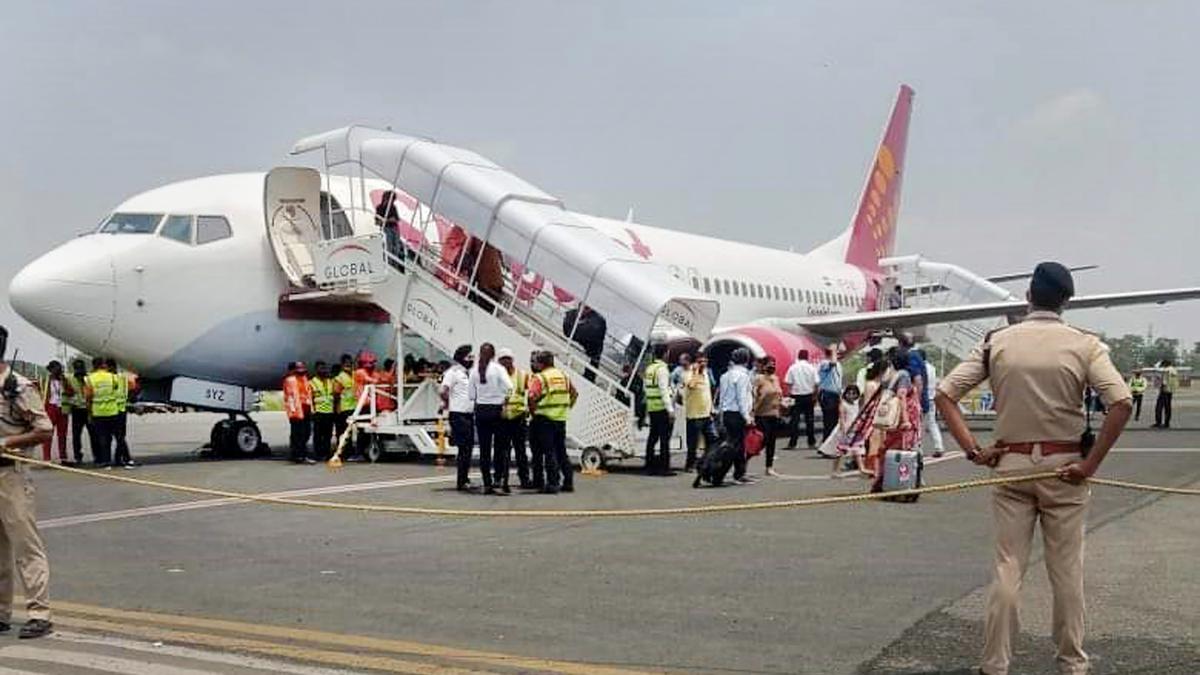 Airlines that are not supported by influential organizations, such as GoAir, Air India, AI Express, AirAsia India, and Vistara, are promoted by Tata, Wadia, and InterGlobe.
The DGCA stated that the firm is functioning on a cash-and-carry basis, and its vendors and suppliers are not receiving regular payments.
Spicejet has received a show cause notice from aviation regulator Directorate General of Civil Aviation (DGCA) after many instances of its flights experiencing mechanical difficulties in recent weeks.
In its notice, the DGCA stated, "it has been observed that on numerous occasions, the aircraft either turned back to its originating station or continued with degraded safety margins. The reported incidents of aircraft operated by M/s Spicejet Ltd. from April 1, 2022, until date have been reviewed.
According to the review, "poor internal safety oversight and insufficient maintenance actions have degraded the safety margins." The DGCA also noted that, based on its financial assessment, the company is operating on a cash-and-carry basis and that its suppliers and vendors are not being paid on time, which results in a shortage of spare parts and frequent use of the Minimum Equipment List (MELs).
Spicejet failed to develop a safe, effective, and dependable air service, according to the DGCA.
The notification from the DGCA stated, "The Accountable Manager of M/s Spicejet Ltd is thus called upon to Show Cause within three weeks of receipt of this Notice as to why action should not be taken against the airline."
The mid-air breakdown of SpiceJet's fuel indication on Tuesday forced a diversion to Karachi, and cracks in the glass of another budget airliner at the height of 23,000 feet forced a priority landing in Mumbai, dealing the airline a double blow.
The two occurrences on one day brought the overall number of technical failure events affecting SpiceJet aircraft in the last more than a week to seven.
edited and proofread by nikita sharma