Trends
Technology 2022: What are the upcoming trends in the metaverse and retail?
Technology 2022: What are the upcoming trends in the metaverse and retail?
Over the past few years, online and software programs have replaced conventional brick-and-mortar storefronts as the primary means of shopping.
As a result of technology development, firms are continually experimenting with new growth strategies. Both renowned corporations and technological trailblazers are increasingly interested in the metaverse. It has migrated into the retail industry, just like it has in many other businesses. In fact, "metaverse" topped the list of the top five phrases tweeted about retail technology in the first quarter of 2022, according to the Retail Insight Network.
It is advancing toward altering how we shop. There are difficulties in using online markets. One of them is that buyers have difficulty imagining how a product, like clothing, might fit them based on their tastes. The metaverse provides people with several chances to digitally try on items to see if they would look well on them thanks to body-scanning technology.
Users are able to interact with other digital representations, known as "avatars," and control them while wearing a Head-Mounted Display (HMD). Over time, several companies have successfully integrated metaverse technology into their online stores to grow their customer bases, sales, and popularity. Thus, the untapped potential of the retail sector may be considerably increased by the metaverse.
The price of starting a retail operation in the metaverse
In a study conducted by Amdocs, around 60% of participants said they thought the metaverse may create intriguing new possibilities for human connection. The ability of their internet connection to allow metaverse experiences like "Livestream shopping" and "virtual reality department stores" is unknown to 21% of customers.
How can merchants operating in a marketplace model maintain a consistent customer experience when every brand in the metaverse operates differently? The physical infrastructure that can be used directly is the solution. To create a virtual environment that offers a seamless user experience, it is essential to include elements such as sensors and actuators for multimodal data perception, a high-speed communication network for data transfer, and high computing processing and storage capabilities.
A better client data platform is also essential in addition to this. Customized experiences in the metaverse are powered by a customer data platform (CDP), which is the fundamental technology. The ability to obtain information from sources such as previous purchases from a customer's e-commerce history will be necessary for CDPs.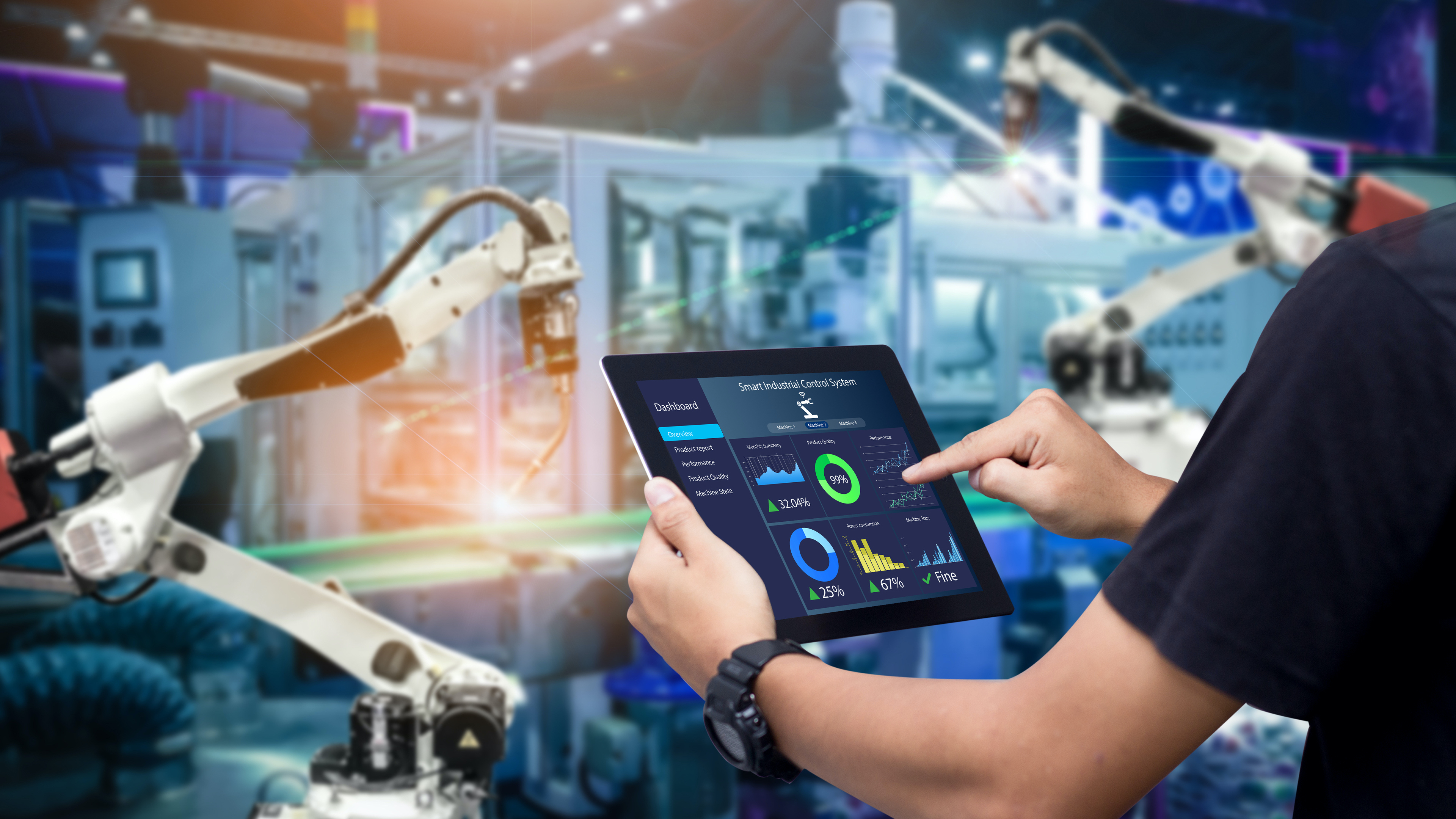 Additionally, consumer behavior in the metaverse can differ from that in the actual world. Due to the anonymity that virtual worlds offer, consumers may adopt their digital representations and purchase items that may not align with their actual interests. As a result, consumer experiences should be tailored appropriately, and conclusions formed from the data should consider this extra complexity.
Constructing a network that can sustain the metaverse
Particularly during and after the Covid-19 outbreak, online sales have reached a record-breaking level. Research claims that the expansion of brands' and retailers' online activities is contributing to an increase in physical sales. The "anxiety" around retail has also diminished because of customer demand for a more unique and customized purchasing experience. This could be something the metaverse can bank on. However, to provide clients with a flawless user experience, good internet access is a need for this unimaginable experience of shopping from the comfort of their homes.
Consumers ought to have access to digital stores wherever they are, according to the "retail metaverse" idea. A reliable connection that does not slow down, disconnect, or degrade from network to network is therefore essential. Smooth, widely available, on-demand internet is the foundation of this new world.
The subject of ubiquitous connection is becoming increasingly complicated as technology advances. To play well in the sandbox, we require broadband, fiber, 4G and 5G networks, satellite broadband, and public Wi-Fi. Because they will be able to give the best option at the perfect time to get the optimum outcome, CSPs will have the capacity to serve as aggregators for many different network types, enabling a smooth experience from network to network.
A significant part of the equation will also be played by private sector networks, where physical firms may ensure they have the necessary support and specialized resources to link their shop with online clients.
The Metaverse Is Expected to Transform 6 Industries
Though the metaverse's future is far from guaranteed, the way users are currently using the platform to spend their time and money is opening up fascinating business prospects. While selling their goods and services, both physical and digital, in novel and distinctive ways, leaders in each vertical will search for methods to improve the consumer experience. Industries will change in ways that are currently unimaginable as the metaverse and technology advance. The metaverse is anticipated to significantly alter a variety of industries, including financial services, healthcare high-tech, retail, and manufacturing.
The Metaverse explained
Companies are looking at how the metaverse may affect their goods, services, and communications. Two-thirds of corporate executives are actively involved in the metaverse, according to a PwC poll, and the majority acknowledges that their efforts will be completely integrated across their companies in a few years. Investing in the necessary technology and acquiring staff with expertise in metaverse-related fields are now the top two goals for organizations looking to benefit from the metaverse.
In light of this, let's investigate and define the metaverse more thoroughly. A shared virtual world known as the metaverse is accessible online. People and organizations will transition from merely accessing the internet to participating in a completely virtual environment in the metaverse, where technologies like augmented reality (AR), virtual reality (VR), and blockchain are used. Social connections and business and investment-related activities will be seen as usual for both enterprises and individuals.
Business Expectations
In the next five to ten years, 95% of business executives anticipate that the metaverse would positively affect their sector, according to McKinsey & Company.
Considering the metaverse, businesses will want to:
Support metaverse operations by supplying software and equipment

Get fresh client data

Enable finance and payments in the metaverse.

Describe virtual goods that are exclusive to the metaverse.

Improve the experience for customers

Promote items and services, both tangible and digital.
The effects of the metaverse are anticipated to vary depending on several different businesses:
In the future, according to Metaverse, vehicle dealerships will interact with and sell to people who are connected and in control. Self-driving automobiles are now a reality thanks to digitization, therefore this day is not far off. The digitization of the automotive sector has benefited greatly from the internet marketplace. It is now much simpler to visit a showroom in virtual reality and engage with the collections before engaging in real-time driving experiences.
According to Goldman Sachs and Morgan Stanley, the metaverse economy may be valued at up to $8 trillion. Banks may expand their presence and communication methods throughout the metaverse to better engage with customers and staff. Banks can communicate through technologies, such as AR/VR, in place of text messages or notifications from applications. By 2030, 47% of bankers predict that clients will switch to using AR or VR for transactions.
Utilizing users, technology, and information to create a new level of treatment is the emerging notion of meta-medicine in the healthcare industry. All individuals will be able to have their own digital identities thanks to digital twins. The term "metaverse in medicine" refers to the Internet of Things in the medical field made possible by AR and VR headsets. With the use of haptics sensors and VR and AR technology, healthcare professionals may enhance their patients' health outcomes in connection to procedures like cognitive therapy, support groups, psychiatric assessments, rehabilitation, and even physical therapy.
As diagnoses and operations are produced and carried out via robots and augmented reality, medicine is being set up to reach greater levels inside the metaverse. Robotics and smart glasses, both of which are already used in medicine, will continue to develop in this new environment. It is anticipated that the new metaverse technologies would facilitate challenging medical operations and contribute to a better patient experience.
Depending on the access technique used, the metaverse will continue to develop. The platform's primary technologies at the moment are virtual reality (VR), augmented reality (AR), and brain-computer interfaces (BCI). Major firms in the digital industry, including Apple, Google, Meta Platforms (Facebook), Microsoft, Niantic, and Valve, are working to build technologies that will improve the metaverse in response to an ever-changing environment and rising demand.
Why is shopping in the metaverse so fascinating? Several other businesses, including Shopify and Contentstack, have already identified the metaverse as a top eCommerce trend. To develop engaging shopping experiences for their customers, businesses are looking at all facets of the metaverse, including VR, AR, gamification, and customization. Retailers will be spread throughout the metaverse's many ecosystems.
Businesses are relying on avatars to enhance this consumer experience. Many customers have already dipped their toes into the world of virtual reality, and it has already been shown that virtual gaming settings are thrilling and worthwhile placing a wager on. Participants visit retail locations on this platform where they may already try on virtual clothing or purchase virtual goods to improve their virtual gaming settings and experiences.
The manufacturing sector is entering a thrilling period as specialists anticipate the potential in terms of design, training, onboarding, decision-making, and production. In the future, improved industry decision-making will be facilitated through immersive experiences, simulations, and visualizations. One example of a technology that is anticipated to improve digital experiences for both clients and staff is VR headsets and modeling software.
Additionally, VR headsets will enable businesses to better control quality, accelerate production, and fix problems with real equipment. These innovations have the power to improve visual experiences and the overall design of new items.
What's in store next?
The immediateness and interactivity of the metaverse will certainly revolutionize how consumers connect with and experience retail companies. To be successful, though, it will require a team effort, and the network is a crucial part of that. Because if nobody can use it, the metaverse is pointless.
Until technology develops, the notion of the metaverse will primarily stay speculative. The metaverse will put a high focus on having the right hardware and software. For the metaverse to work, your physical existence must become better, more accessible, faster, and more linked. As with the internet, the metaverse is only the next step in the process and will present both possibilities and risks for all businesses and brands. Considerably, that is what the internet has done for us.