Trends
In the digital age, blockchain technology is revolutionizing digital identity and credentials
In the digital age, blockchain technology is revolutionizing digital identity and credentials
Consider how convenient it would be to be able to save and retrieve all of your critical papers online, including your driver's license, insurance card, student or work ID, passport, and even immunization records. Credentials have been used for identification and verification purposes for a very long time. The concept of getting evidence to support one's authority, competency, or qualifications is not new in and of itself. Verifiable digital credentials, however, have just been made available, making the entire procedure considerably simpler, quicker, and more accessible.
The digitalization of credentials has the potential to significantly affect the everyday actions we continue to conduct without much thought. While the internet and cell phones have been available for more than ten years, digital credentials have only lately become a factor. This is due to the fact that the underlying technology, Blockchain, which allows for verified digital credentials, has just recently attained the appropriate degree of maturity for widespread use and acceptance.
Applications for Web3 are now more cost-effective, safe, and efficient thanks to the utilization of blockchain technology. In order for a verifier to quickly determine whether a credential belongs to a certain user, they enable users to submit information with credentials either physically or digitally. Holders can opt to share only the information they require with the inquiring verifier in this fashion, which eliminates the hassle of storing several physical papers or documents and lowers the possibility of fraud.
Digital credentials are anticipated to be embraced gradually, beginning with use cases that are more visible. Once early adopters are aware of how digital credentials function and their benefits, businesses and governments with speculative use cases will probably take a chance on them. Initial applications for this technology might include granting approvals for recreational activities, verifying vaccination records, and issuing licenses for occupations and professions.
Once the initial adoption phase begins, it is anticipated that the use of credentials for verifying the authenticity of physical goods would gain popularity. The validity of components, clothing, sporting goods, and other items might be verified using this by individuals and organizations.
Another industry where it is anticipated that blockchain-based digital credentials will be widely used is the medical sector. For instance, in the present healthcare system, validating new physicians' information is time-consuming, expensive, and often includes 12 to 25 distinct organizations. As a result, it takes more than four to six months for new hires to complete the onboarding process, costing hospitals a lot of money and resources. However, if medical credentials were kept on a blockchain network, the hiring hospital could examine a new hire's certifications in a matter of minutes rather than months, saving them time and money.
Health records and driver's licenses are also anticipated to be credentialed during the initial deployment phase, similar to medical credentials. People would feel safer and more secure if they could keep their driver's licenses and health records online. Is it common for us to provide third parties with more information than is necessary? If a party validating your identity merely has to verify your age, for instance, there shouldn't be any need for you to divulge any other information, such as your home address or complete name. Digital credentials will make it feasible for users to authenticate the necessary data while keeping the rest of their data private and concealed from the entity doing the verification.
Another industry where blockchain technology and digitization might have a significant impact on development is education. The educational accomplishments of students, such as their academic records, employment histories, and skill certifications, are typically spread among many institutions, different IT systems, and challenging-to-manage paper copies. The majority of the tasks in educational institutions may be readily automated and streamlined using cutting-edge Web3 apps.
Among other things, they will be able to employ portable digital credentials to save administrative expenses and increase career prospects for graduates. They will be able to manage all of their institutional operations with the aid of blockchain-based applications, from student enrollment to long-term transcript verification, in addition to standard tasks like attendance, assignments, exams, etc.
Digital Identity And The Effects Of Blockchain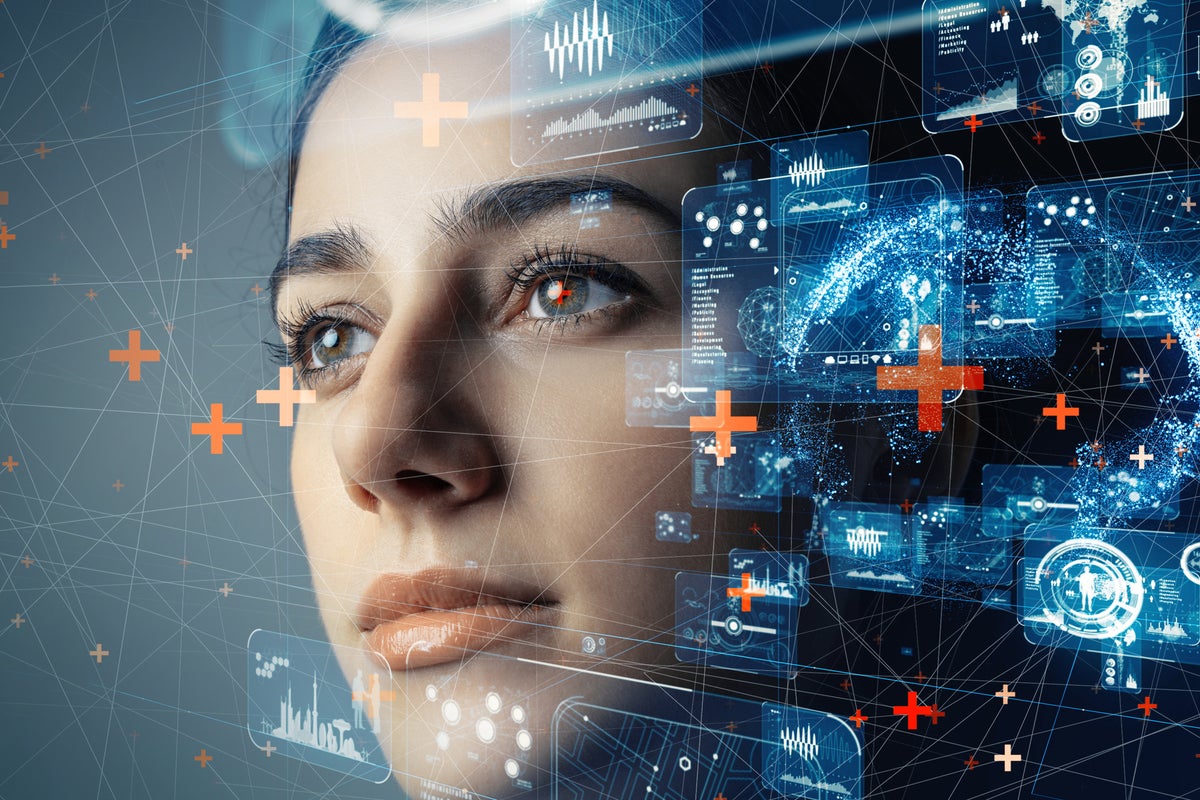 With the growth of Industry 4.0, the pace of technological transformation has been outpacing many established parameters. At this moment, the entire world is getting ready to become familiar with the usage of autonomous and intelligent systems that are based on machine learning and data. Digital identity is one of the important components in the realm of digital services, nevertheless.
In its most basic form, "digital identification" describes the digital representation of data relating to a certain person, business, or group. Is the blockchain-based digital identity equation practical? Digital identity management may be made more engaging, safe, and versatile thanks to blockchain, which is the new kid on the block. It is also new in the field of digital identification technologies.
It is crucial to have more knowledge about the effects of blockchain technology on digital identity and how transformational they may be. The piece that follows gives you a thorough breakdown of how blockchain affects digital identification and enables you to determine whether blockchain is a safe choice when it comes to digital identity.
Why is it important to have a digital identity, and what is it?
Before taking into account cutting-edge blockchain-based techniques for digital identification, it is important to take into account the significance of digital identity itself. Why is it a concern to use blockchain technology in the field of digital identity? The idea of digital identity has been widely applied to the presumption that a digital identity simply consists of personal data that is publicly available online.
If you believed that your digital identity solely consists of your social media profiles, email addresses, and home address, you are mistaken. Your digital identity consists of all the data related to your online actions, such as your bank account details, purchase preferences, website usage trends, and images. The way that digital identity is now represented, meanwhile, differs between various platforms, including financial systems, social networking sites, and telecom networks. Digital identity comprises an individual's finest offline and online identities.
On the basis of the significance of digital identity, the answer to the question "what is digital identity in blockchain" would also be built. When accelerating the client onboarding process, is crucial to assuring accuracy. Digital identification is also essential for thwarting any attempt at fraud or money laundering. The standardization and simplification of citizen services provided by countries might be aided by digital identity management.
The simplicity with which social transformation efforts may be put into practice and the manner in which citizen welfare programs can provide economic benefits for diverse communities serve as examples of the significance of digital identity. The National Digital Identification system, often known as NDI, is one of many implementations of digital identity that is part of Singapore's Smart Nation plan. The NDI system would aid in securing citizens' access to e-government services.
Digital Identity Situation
For businesses, people, and the Internet of Things (IoT) devices, the notion of digital identity operates in diverse ways. Before you can evaluate the efficacy of digital identity blockchain initiatives, you must first understand the current condition of digital identity. The use of digital identification for diverse demographics is summarized below.
The management of digital identities is a major challenge for enterprises as they collect sensitive information about customers. These businesses also save regular business data in addition to user data. Organizations are also required to abide by laws that prioritize privacy. In contrast, businesses find it extremely difficult to utilise the data that is locked up in secure data vaults. As a result, businesses were unable to fully leverage their skills for digital identity management.
The notion of using blockchain for digital identity has only become popular after considering how people now utilize digital identification. One of the essential and necessary components for maintaining a society's and its economy's functioning is identity. Digital identity might promote societal and commercial progress provided self-identification and asset ownership are properly handled.
However, not everyone has access to tangible forms of identity. Around the world, 1.1 billion people lack any means of claiming ownership of their identities. In an era where blockchain technology potentially revolutionizes digital identification, this seems like a major issue.  
Identity is not a challenging idea for organizations, people, or Internet of Things (IoT) devices. In 2020, By 2025, there may be 22 billion internet-connected devices on the earth, up from the current estimate of over 10 billion. How do IoT devices use blockchain for digital identity? Most IoT systems lack the necessary identity and access control tools. Security is given up in return for introducing essential management tools to IoT devices.
How well blockchain works for digital identity
Robotic process automation and machine learning are only two of the contenders that the advancements in technology for protecting digital identities have attracted. However, when applied to centralized digital identity management systems, new solutions end up being more expensive and less effective.
Blockchain digital identification projects can offer an appropriate solution to issues in digital identity management right now rather than handing control of identity data over to centralized organizations. What are the advantages of using blockchain as a solution to identity management issues? The benefits that blockchain technology provides for digital identity were partially illuminated by the way that decentralized identifiers for that purpose worked in a blockchain. These blockchain benefits for digital identity management solutions may be seen concurrently.
Future blockchain-based digital identity business development will mostly depend on security, according to experts. The immutable encryption of data and immutability are key components of blockchain technology. Additionally, it provides protection via cryptography for the preservation of digital identification information. In order to ensure that digital identity is safe and simple to trace, blockchain technology might be helpful. The issues of vulnerability brought on by password protection are also eliminated by blockchain-based digital identification systems.
The next significant value advantage of blockchain-based digital identification relates to privacy, as authorities are igniting discussions about protecting people's sensitive and personal data. Effective "Privacy and Design" is made possible by the effectiveness of digital signatures and blockchain encryption. Additionally, the addition of digital signatures to every transaction can assist to make them impervious to changes.
The blockchain-based digital identification system would offer flexibility for keeping track of each identity across all network nodes. Regardless of how data is distributed through peer-to-peer networks, its reliability is ensured by ongoing upgrades and identification checks.
Discovering how the blockchain network avoids a single point of failure will also help you understand the significance of "what is digital identity in the blockchain." Therefore, it would be challenging for hackers to undermine the integrity of digital identification data.
The benefits of blockchain-based digital identification systems emphasize gains in trustworthiness as well. Systems built on blockchains keep track of communication information in a distributed ledger, and consensus methods provide cross-node data authenticity verification. Another encouraging aspect of decentralization for digital identities is the use of national IDs by several authorities.
The main advantage of blockchain systems for digital identities would also include the component of simplicity. Blockchain frameworks should be able to make each stakeholder's related procedures simpler. The identity management frameworks built on blockchain may clearly define the responsibilities of identity issuers, owners, and verifiers.
Final Words
Digital identity is increasingly important to people's social and economic well-being on a global scale. A person needs it in order to exercise their right to financial services, to vote, and to access education. Reforms are necessary, nevertheless, as seen by the issues present systems have with identity management. Interestingly, blockchain-based digital identification initiatives provide the perfect framework for modernizing digital identity administration.
Blockchain enables the creation of decentralized IDs as well as the connection of digital identity with validated credentials. As a result, you may combine all of your digital identities from various platforms into a single one that you own and manage. Find out more about the applications of blockchain-based digital identification.
edited and proofread by nikita sharma