Trends
Top 10 Best job portals in India in 2023
Top 10 Best job portals in India in 2023
A job portal often referred to as a careers website, is the current term for an online job market that assists job seekers in finding employment and businesses in their search for qualified employees. Job portals on career websites like Monster, Indeed, and SimplyHired offer a wide variety of jobs in a vast array of professions. Universities, charity organizations, government agencies, and commercial companies may access their job portals on their websites.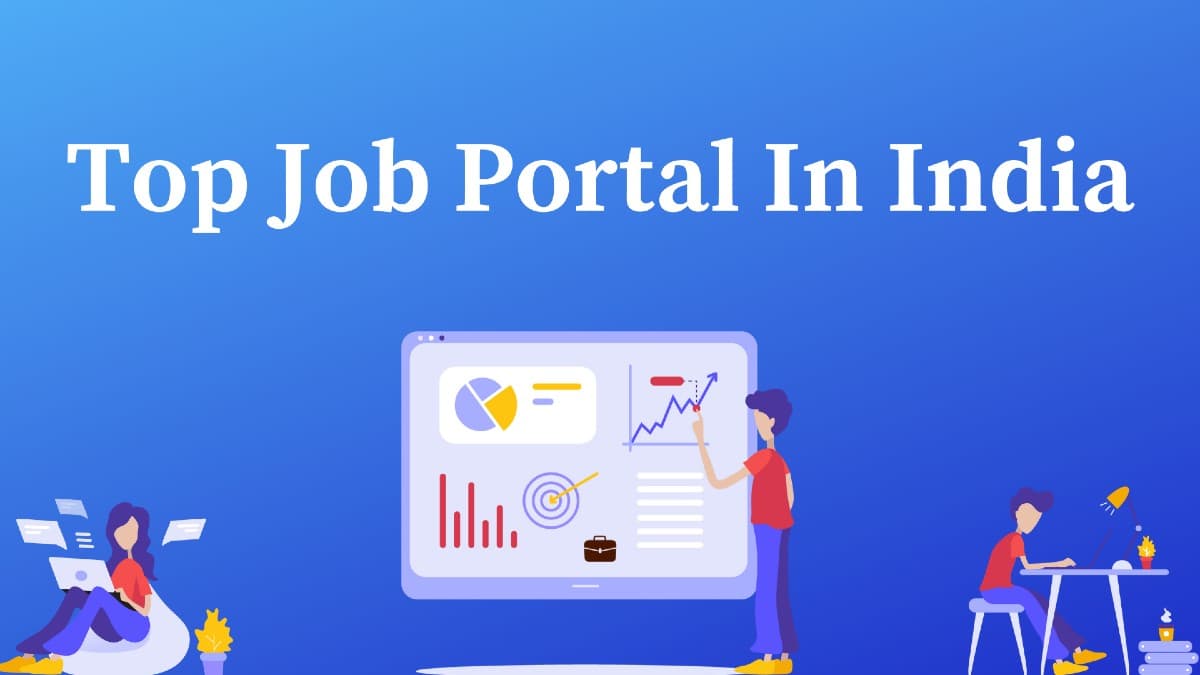 Nowadays's Job Boards
Direct job offers can be found on a job portal. Websites that promote career alternatives or provide job search advice but don't feature specific, up-to-date job opportunities aren't job portals. Most employment platforms either directly allow you to do so or provide connections to do so. In rare circumstances, a job portal could offer extra details like a link to a company site or a direct phone number to the human resources division.
Job Searches for Free
An employment platform does not ensure that you will land a position. It is merely an application form tool that enables you to reach out to potential employers and apply for employment. Before you agree to pay fees to use a job portal's job-hunting and job-application services, do your homework on the portal. There is no need to pay for the benefits because many free employment portals are available, including those on private and commercial corporate websites. To list their job openings, several job-portal organizations charge companies a fee.
Why use job search engines?
Many businesses use job boards because they frequently offer sophisticated filtering options based on candidate qualifications and job criteria, which reduces the recruiter's effort. These portals can assist businesses in promoting their brand through job posts by organizing and keeping track of the top applicants for your organization. By doing this, people can become more familiar with the business and become interested in learning more about it.
Before applying for jobs, candidates might research a company's history, including its work culture and possibilities for professional advancement. Similarly, job seekers frequently utilize job boards because they offer many employment prospects and securely keep private information like contact and résumé details.
Select the appropriate job listings for your company.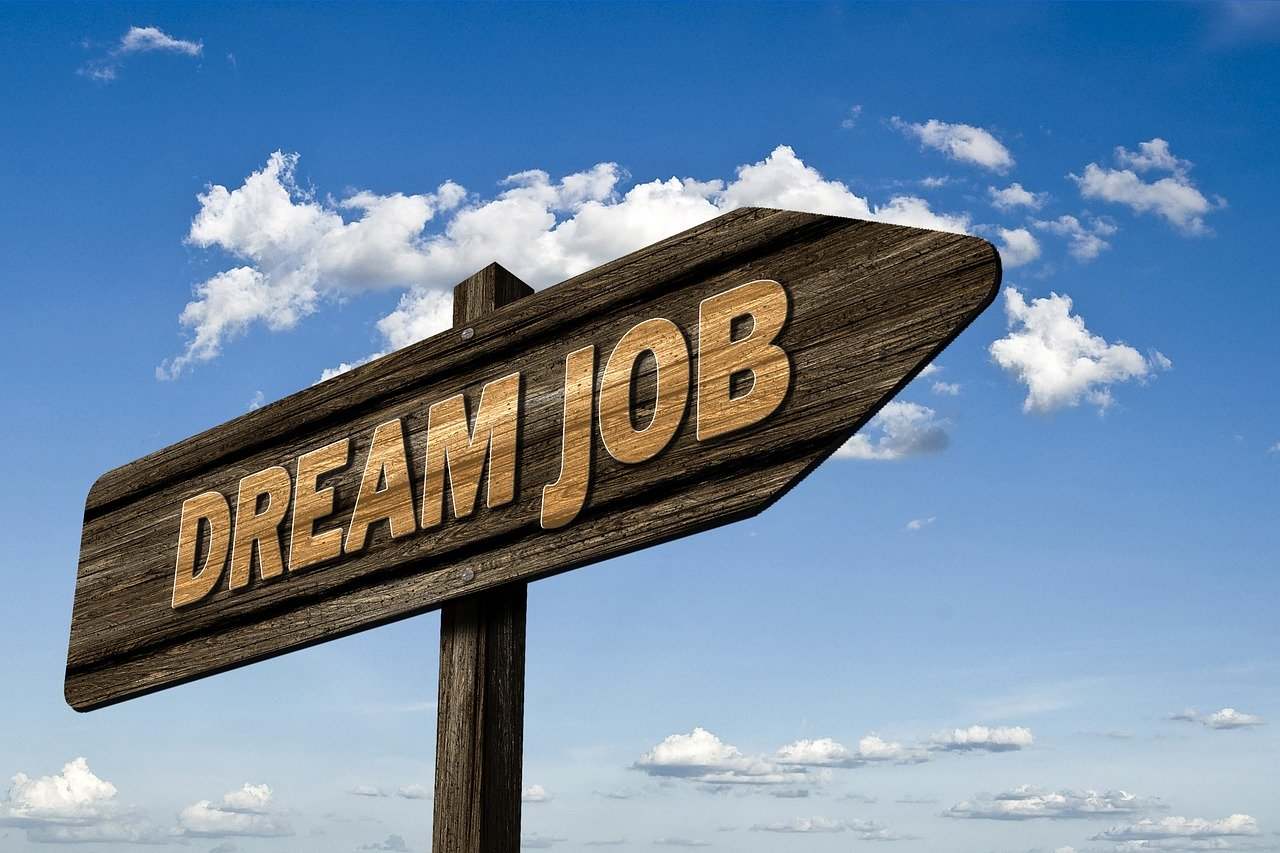 Companies must be able to allocate their limited recruitment dollars where they will have the most significant impact. Find the employment sites that provide you with the most suitable individuals; investing in them will pay off handsomely. The top job boards can be found by following these steps:
Examine renowned job boards. Large, well-known job boards will inevitably draw in a large number of qualified candidates. Promote your position on Monster, Careerbuilder, Glassdoor, or Indeed and discover which sites attract the most suitable candidates.
Find specialty job boards. Job boards for a particular sector or function are known as niche job boards. Job postings like SalesHeads.com can help you target your job advertisements if you frequently hire salespeople.
In a similar vein, posting job openings on regional job boards, such as those connected to Nexxt's (previously Beyond) network, will help you find candidates who reside nearby. Try out various employment boards to see which ones are most appropriate for you.
Job portals, often known as job boards, are websites where you may post job openings and look up resumes. They are a crucial component of nearly every hiring process, and employing them wisely will result in excellent individuals at reasonable prices. Here are some pointers to help you make the most of job marketplaces for hiring.
How to utilize recruiting platforms
Although several job portals may differ somewhat, most of them operate similarly. Gaining proficiency with one can result in quicker and better hiring. To locate the top applicants through recruiting sites, follow these five steps:
1. Open a profile on one or more websites
Typically, to advertise jobs on recruitment portals, Hr professionals and recruiters must create an account. You might be able to register an account for your entire company or you as a representation of your business on some websites or software. When creating an account, you might be required to input your name, company logo, email, phone number, or other company-specific information.
2. Launch your initial job posting
After creating an account, you may start crafting your first job ad. Although the location of the "creates job posting" or "+" symbol may differ from website to site, you can typically find one on your profile or home page. You can complete the necessary details for the particular job position that your organization is looking to fill here.
A brief description of the position, background information on the organization, the needed years of experience, training, documents, and physical and psychological criteria can all be found here. This information must be appropriately communicated on the job portal in order to attract competent candidates.
3. Craft an effective job description
You can devote a portion of the job advertisement to a more extensive description of prospective work after describing the position's essential responsibilities at the outset of the announcement. A thorough job description goes beyond simply mentioning the essentials. Additionally, you might use a cordial tone and job-relevant keywords. The following information should also be included in a job description:
A particular job title

A description of the duties in detail

The location (or whether the employment is remote)

Preferred qualifications (such as credentials, experience, or licenses)

Perks and benefits

Conditions and instructions for applying
4. Check your posting for errors and submit it on the job board.
Your business will look more professional if your job ad is devoid of spelling, grammar, and punctuation problems. Making a solid first impression is crucial because a job posting may be a person's only contact with a company. After reviewing the post, you can add it to the portal by selecting the appropriate button on the page, which is typically named "post" or something similar.
5. Post more jobs or wait for applicants to come in.
As many job ads as your business requirements may be created. You can either browse resumes on the platform or wait for requests to appear after placing your listings. Each recruitment portal collects submissions for a single job posting, making it simpler to identify and assess individuals who are a good fit for the organization. Typically, you can start the recruiting process by contacting candidates directly through the portal and asking for more information.
There was a time when individuals would circle classified advertising, but that is no longer the case. Job searchers today have access to the latest tech tools, and finding the ideal position only takes a few clicks.
The top 10 Indian employment portals in India that are listed here to aid in your job hunt.
1. Naukri.com
One of the well-known job search websites was established in 1997 and used by many Indians. People can use it to help them obtain jobs both domestically and abroad. A top-notch job search platform with several features, including a resume database, job postings, response management systems, etc.
The premium version also offers consumers professional guidance for creating a solid résumé. One of the top employment portals, Naukri.com, is open for all job applicants and is updated every day with new job posts from employers.
2. LinkedIn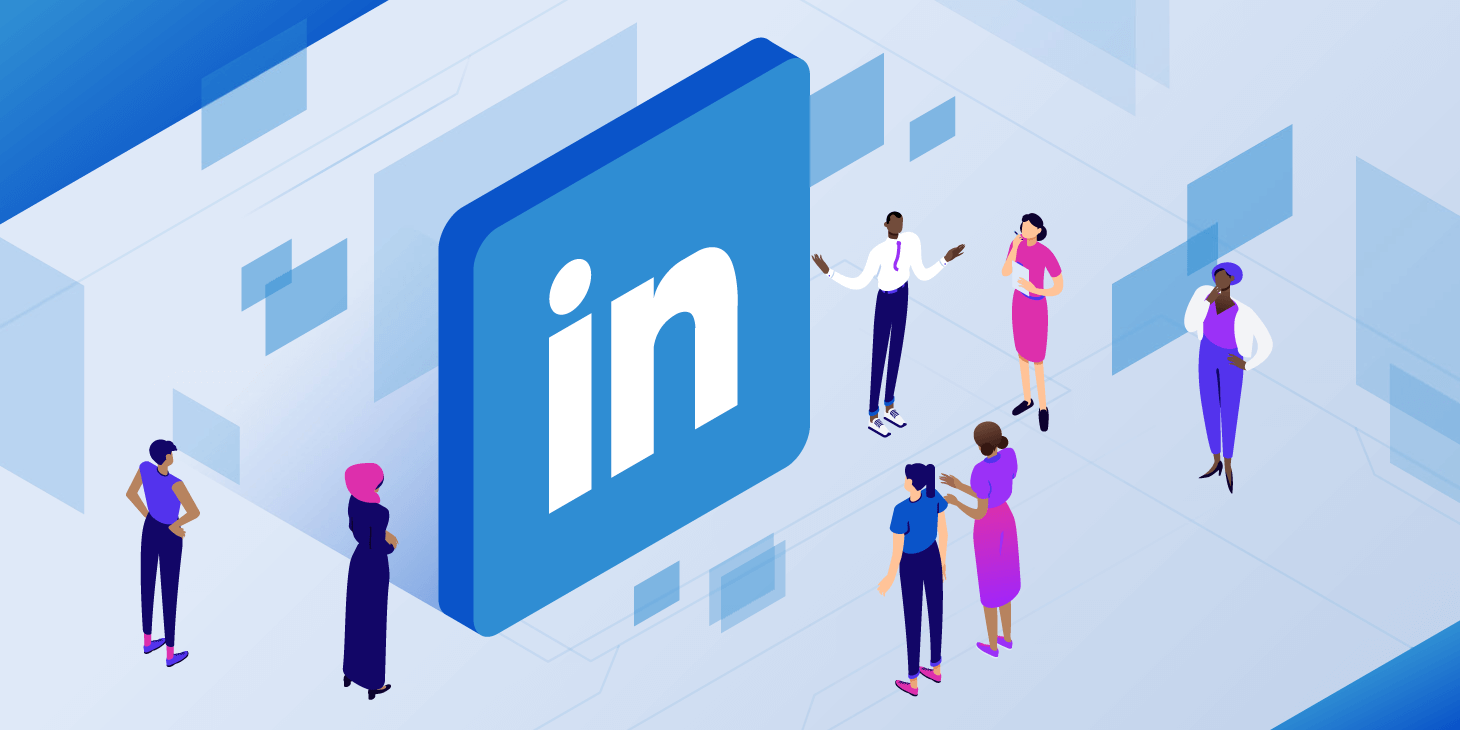 Utilizing internet resources might not always be the best course of action. Instead, create contacts and engage in networking; LinkedIn does this for you. It not only provides you with top-notch employment prospects from across the world, but it also facilitates the development of your network.
It's a well-known approach to keep current on the news from many industries, boost your professional reputation, and increase the value of your brand. It's an essential and top employment portal for search and recruitment.
Talking about careers without bringing up LinkedIn is a crime. It is a valuable tool for all forms of professional networking, not simply job hunting. You can meet people from different organizations, chat with them about their jobs and goals, submit job applications, and take skill tests. It is by itself a hefty pack. Reaching out to them directly becomes easier when you have a LinkedIn profile because most decision-makers and recruiters use this network. Here, you can pass the time by conversing with people and naturally expanding your network.
3. Indeed.com
One of the biggest job platforms in the world, not just in India, is Indeed.com. This website excels in finding and listing all available positions. It is a meta-search- search engine that acts as a catalyst by compiling employment advertisements from countless businesses and websites. No other website offers as many chances and is known for putting the entire world to work. A company review is an additional tool that gives applicants more information about the organization to which they are applying.
4. Glassdoor
This job advert established its reputation from the bottom up by allowing current and past employees to post company ratings. Over time, it evolved from simply providing specific job wages to allowing applicants to publish some of the questions that were asked during the hiring process. The capability of listing job openings also emerged.
One of the best and most well-known online job boards for young people is Glassdoor, which provides a lot of chances for entry-level work and internships for college students and recent grads.
The majority of people look up the employer on Glassdoor before applying for a job. Glassdoor has assisted people in finding their ideal positions in an unusual way. You may find information about the organization, compensation scales, interview questions, and feedback from actual employees here. It takes pride in being the global leader with the largest network of people, expanding to more than 200 countries.
5. Monster.com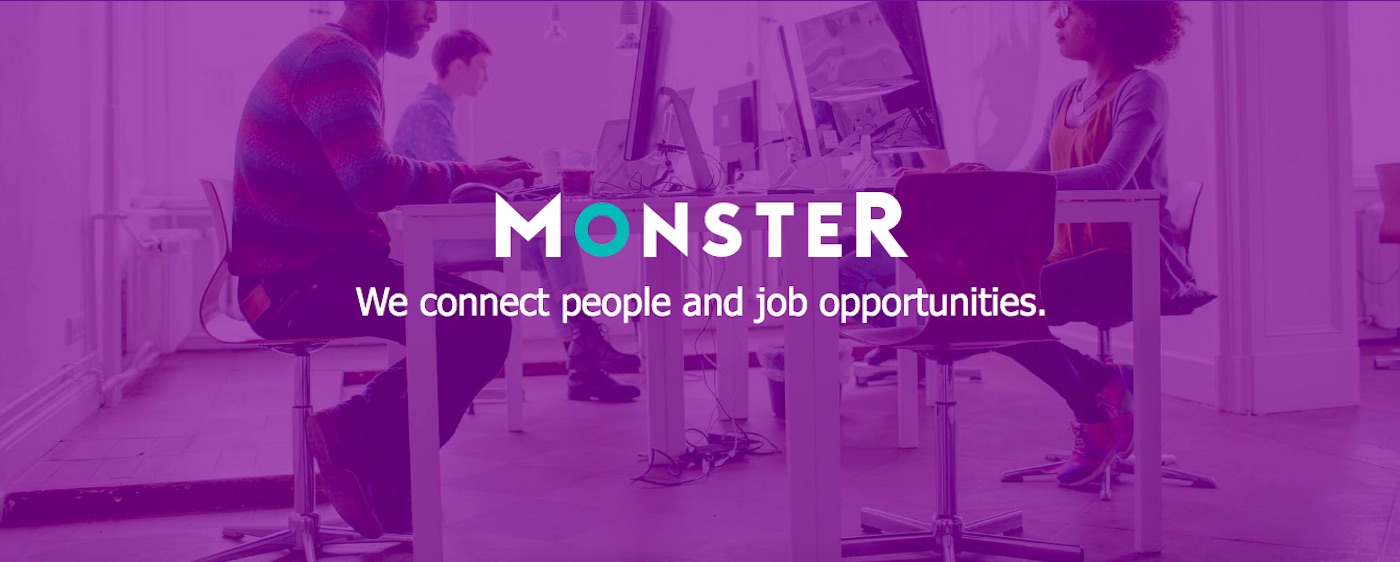 One of the first employment forums on the internet back in the day was Monster. At one point, the best job portal on the market was also a principal. Their top priority right now is to prepare for the entry of the Gen-Z and millennial generations into the labour market. They predict that this generation will be completely different compared to the Baby Boomers.
Although Monster includes a skills evaluation tool, it's not as extensive as those offered by other online job marketplaces. With no effort, Monster helps with job posts, customizing applications, following candidates through the hiring process, and manage your postings.
Additionally, they offer strategies that take into account the traffic you anticipate from applicants in reaction to your job posting. It's another of the first job search websites, Monster.com is widely trusted.
 Along with several careers, there is a blog component where one can learn about the most recent employment trends, comprehend the neighbourhood, and gain insights. With operations in more than 40 nations, Monster.com is the go-to source for cutting-edge technology for recruiters all around the world. Additionally, they provide the Right Resume service, which offers advice tailored to your level.
6. Jobs for Her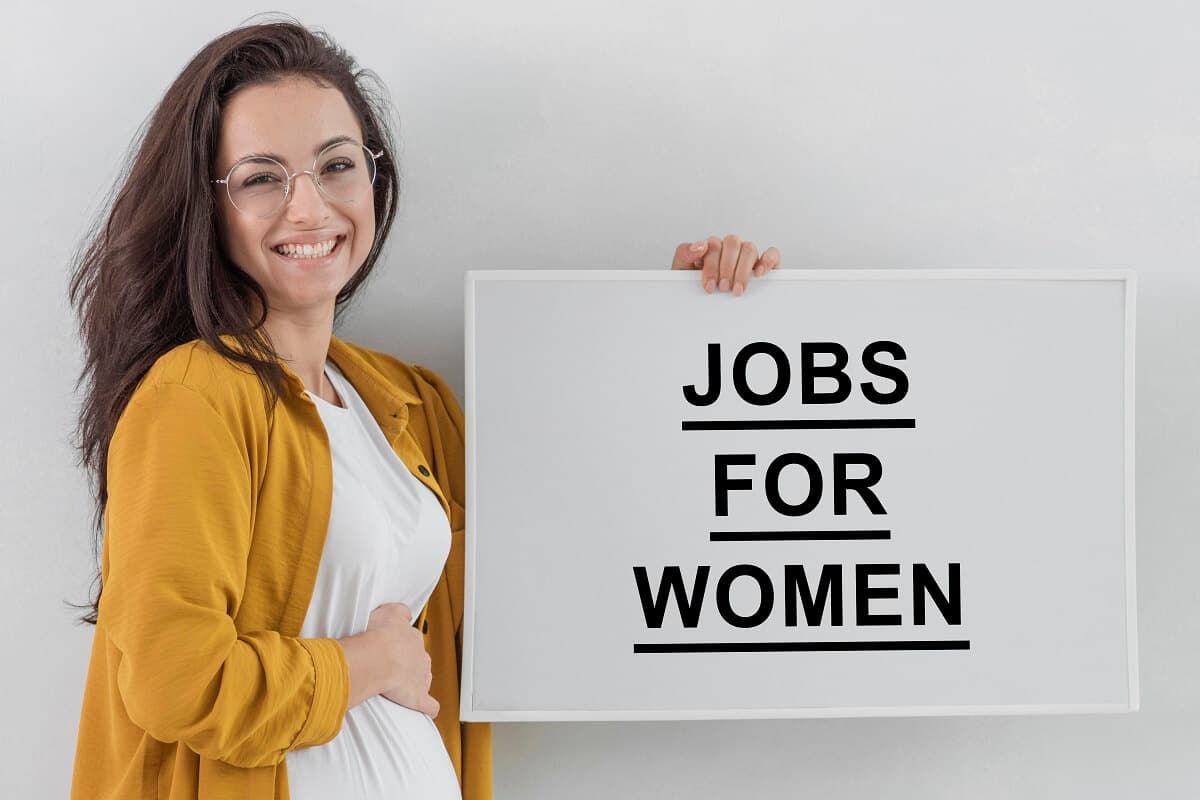 One of the top job platforms available to women. The idea behind this project was to stop the exodus of women from the Indian workforce by giving women who had taken a break from the labour job possibilities and helping them reengage with their careers.
The Jobs for Her website offers career seekers a variety of options across Indian urban marketplaces. Insights and exposure to numerous firm programs intended to restart the careers of female talent are also provided. Jobs for Her is committed to taking every necessary action to help women relaunch their careers.
7. Shine.com
One of the leading job portals, Shine, is part of HT Media and is regarded as a cutting-edge location for individuals to find work in India and request expert recommendations. This job portal's fundamental features include an app, phone, mail, live chat, and easy navigation.
Recruit individuals from the sector who have the necessary skills and knowledge. Discover some of the top contenders quickly. With the help of readily available pre-written job templates, you may upload the free work in a matter of minutes. One of the biggest talent platforms with exposure to more than 600 million users where you can market and promote your company and yourself.
People can locate employment in India on the job portal run by HT Media and get professional career guidance there. The employment portal's usual features include easy navigation, phone, mail, and live chat help. It also has an app.
8. Google Jobs
Google controls the majority of the market and enjoys widespread support. Google's online job marketplace is an influential platform that gathers job posts from all across the web. Every day, thousands of job searchers search Google and are easily able to find job advertisements.
Registering with Google Jobs provides it simple for candidates to locate the listings and available jobs and submit an appropriate application. Additionally, job searchers have access to a wealth of firm information, including wages, features, and much more. Determining whether the company to which they are applying is a suitable fit for them enables the applicant to gain a thorough understanding of it. These functions both streamline your interests and save time.
9. Hirect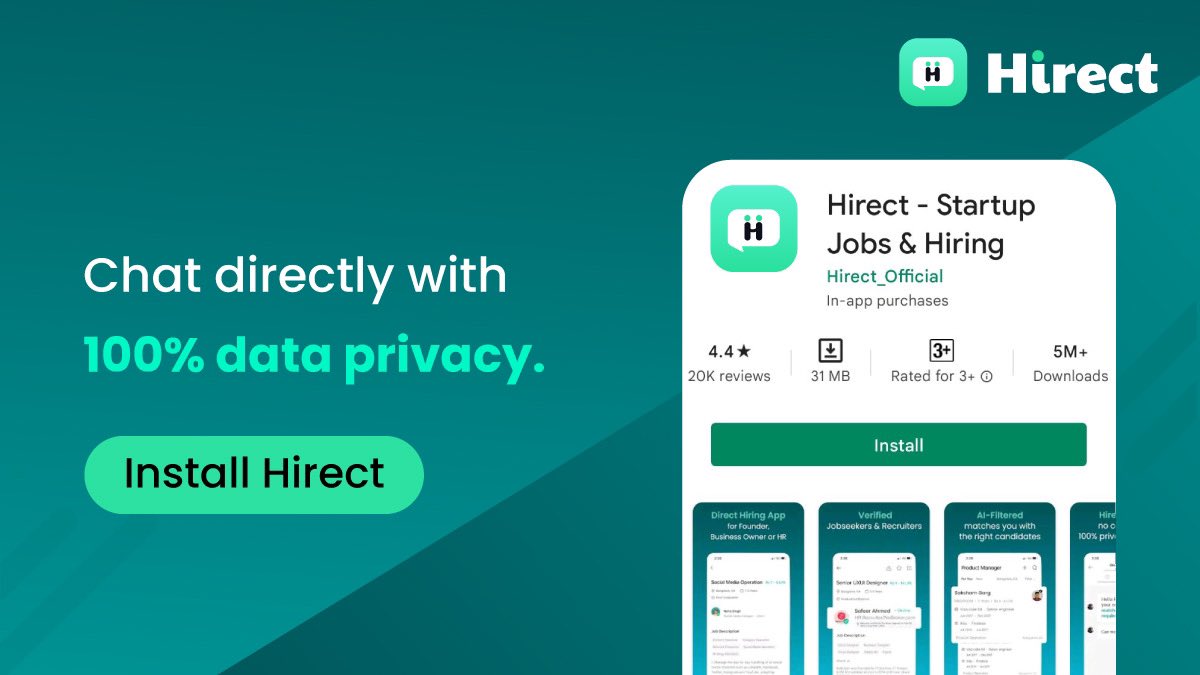 Hirect, yet another top job site for start-up hiring, connects job seekers and employers. The finest advantage is that you can hire a person anytime, anywhere, and communicate with them immediately. And over 1 lakh start-ups and SMEs trust Hirect, the leading chat-based job marketplace for start-up marketers and job seekers alike. Now, job seekers can interact directly with CEOs or creators to discover a great position, giving both parties transparency.
10. Cut short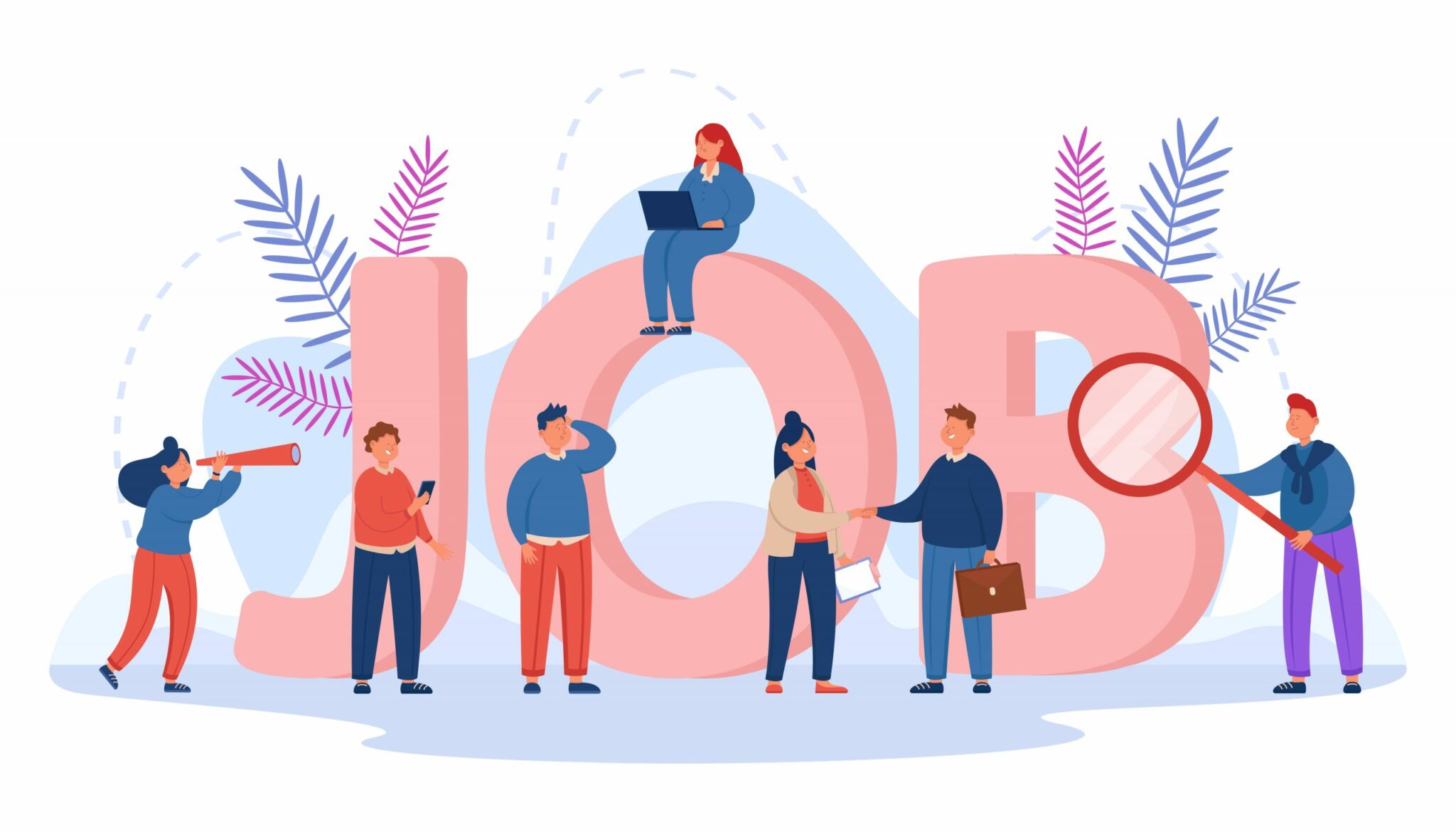 Cut short is regarded as India's leading tech hiring platform with elite talent. The primary feature of this portal—a trusted network—instead of being a job board, is a networking platform for finding suitable experts using Artificial Intelligence (AI), gaming, and other features. Similar to LinkedIn, but without the ability to create social networks, it is much more effective and hassle-free.
An employment board for professionals looking to advance their careers. It offers a network of over 2M top experts and cutting-edge AI to assist in connecting with and hiring those most suitable for the job.
Job portal importance
Using job search engines, job searchers can quickly contact a wide range of open positions depending on their stage. In addition, most employment portals feature filters that let consumers narrow their results slightly. It is made simpler for job applicants to choose a specific occupation by this quality. Online job boards can also aid firms in accelerating the hiring process. Instead of manually scanning paper resumes, hiring managers or recruiters might just validate job applications online. As a result, job portals enable them to save effort and time.
Why Job Seekers Should Use Job Portals
Receiving Standard Job Alerts: A top-notch job portal will notify you whenever there are suitable job vacancies. You won't miss an opportunity to start your business and qualify for your desired employment if you do this. Additionally, you can find more posts to broaden your selection of possibilities.
Classified: Your accomplishments, talents, and personal information will be held in confidence after registering with a job portal. You'll be kept private unless you give them permission to share your information with potential employers. Additionally, employment portals maintain the confidentiality of your job hunt narrative, allowing you to carry out the activity covertly.
More work opportunities: Job portals provide a comprehensive selection of job options from leading businesses. It implies that you have a better possibility of finding the employment you desire, wherever and whenever you want it.
Resourceful: Using these websites can easily be competitive for a job. You can send your resume online rather than visiting your intended employer. You can sit back after submitting and watch your potential employers respond.
Benefits for Recruiters of Using Online Recruitment
Promote Your Company Name: Job websites give you the chance to promote your company better. A job seeker will first check your company's history while researching job chances. They would want to understand what kind of work environment, career, and culture you have.
Simple Resume Research: You can choose the best prospects for the job using the filters offered by job portals. They can also obtain resumes with the appropriate combination of abilities and experiences. With that, you can skip looking through several resumes of job applicants one at a time. These filters will help you weed out unsuitable resumes so you can hire the best-qualified candidate as soon as feasible.
The simple method of selecting candidates: Your goal as a recruiter is to hire the best candidates for your organization. You can choose the best candidate for the job more manageable if you use a job advertisement in your hiring process. With this, you'll have a list of candidates with the qualifications, accomplishments, and experience you need.
edited and proofread by nikita sharma