Trends
Top 10 Best Document Management Systems in India in 2023
Top 10 Best Document Management Systems in India in 2023
The use of computer software and system to store, manage and monitor computer files and electronic pictures of paper-based information received by means of a document scanner is known to document management, called to be document-management systems (DMS) in India. Document management is the process by which your business stores, controls, and keeps track of its electronic documents.
A document is defined to be the "detailed information or product which can be handled to be known a unit" by ISO 12651-2. Although it may seem a little complicated at first, you have been employing this process to create, share, and use it for years. The software that manages and arranges documents across a company can now be defined to be the document management.
It includes the workflow, document archives, COLD/ERM, output tools, information collecting systems, and document and content capture. Likewise, the procedures for document management, storage, and tracking.
One of the technologies that led to content management is document management, which, not too long ago, was only available on a standalone basis, like its siblings in imaging, workflow, and archiving. By imposing controls and governance capabilities onto otherwise "dumb" documents, it provides some of the fundamental functionality for content management.
This allows you to use your documents whenever you have a need for them. Among the important elements of document management are:
Version control, which allows tracking of how the documentation came to be and how it varies from other versions

Check-in/Check-out and locking; the ability to "roll back" to another version in the situation of a mistake or premature release

The ability to reconstruct who made what changes to a document over the course of its existence in the system.
The need to work with the information of all kinds has increased to become the result of the mainstreaming of big sources, like the Web, memory sticks, smartphones, etc. This is true not only in terms of much more media people, like the text, images, and voice documents but in aspects of how structured everything is and how easily it can be managed.
The size and scope of document management systems nowadays range from modest standalone systems to expansive enterprise-wide installations that cater to a global audience. Many DMS provide a way to combine the standard kind of physical document filing procedures electronically. These consist of:
The location of the storage.

Security and access controls.

Version control.

Audit trails.

Check-in/check-out.

Document lockdown.
While still acknowledged and used on its own, document management is a typical part of an environment for enterprise content management.
An amazing way to make this process much easier is to use document management systems. The precise presentation of a process for document management is a PDF reader, which allows you to access PDF files offline, store them for later viewing, printing, and publishing, and access them from any location.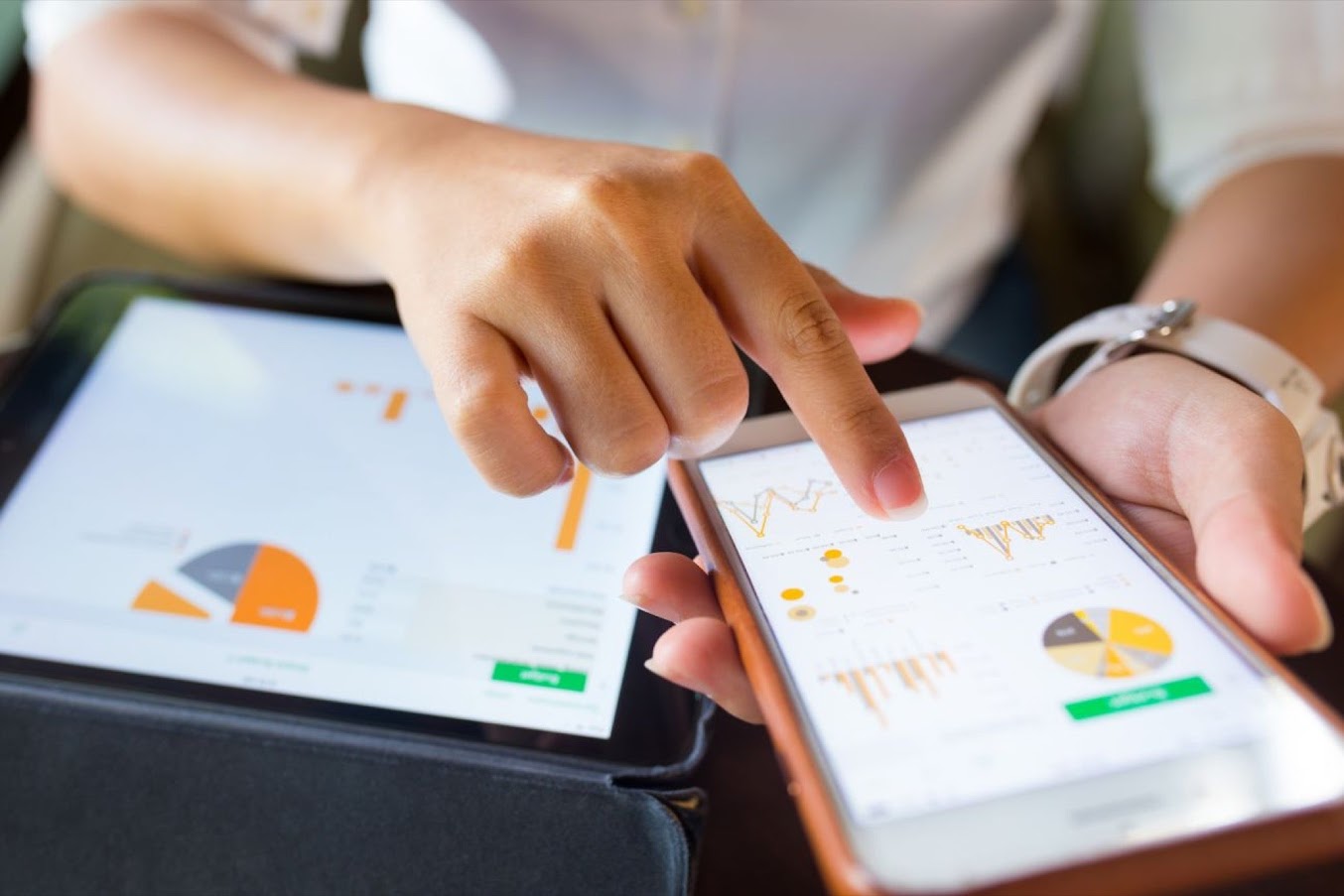 A key element of company content management, and document management systems is known to be the content management systems (ECM). It has to do with workflows, digital wealth management, and other things.
Let's understand the top document management programs in more detail.
1.  PaperSave
A clever and highly user-friendly solution called PaperSave makes it possible for companies of all sizes to handle their documents effectively. With the tool's cutting-edge document capture capability, you may quickly and easily capture any type of document.
The integration of PaperSave with top ERP and CRM platforms allows users to capture documents from the UI. For automatic indexing, index values are constantly taken from the ERP/CRM record. Thanks to this and the search functionality's intuitive design, it is clear to get the documents you need anytime you need to access them.
Moreover, PaperSave places a high priority on data protection. Consequently, it allows the provision of particular roles and rights to users while allowing users to monitor and keep a record of all changes to the documents.When something goes wrong with the files, this makes it easier to hold the appropriate citizen responsible.
Features:
Effortless connectivity with top ERP and CRM programs.

An intelligent search function to facilitate information retrieval.

Reliable Workflows

Reliable data security, regardless of the capacity or quantity.
The makers of PaperSave are aware of the obstacles presented by even something seemingly clear in managing documents. The product provides a cutting-edge engine that effectively gathers documents, automatically indexes data, and optimizes corporate processes. All of this is done to assist companies in cutting expenditures while overcoming the challenging challenge of document management.
2. Clickup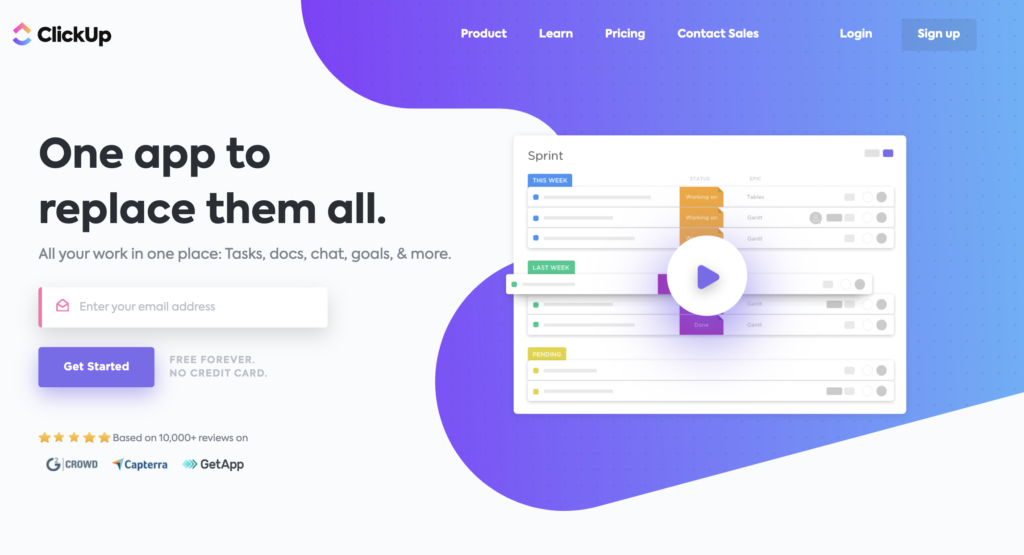 A platform for writing projects is called ClickUp Docs. It provides both multiplayer editing and the tools necessary for effective teamwork. It allows simultaneous editing and shows who is currently viewing a document.
Features: ClickUp provides options for document sharing with anyone.
You can easily control who has access to view, comment on, and change the document.

You have the ability to highlight text while leaving a remark.
Your documents are all kept in one location with ClickUp Docs. It is a platform featuring tools for commenting and collaborating and features for rich text editing.
3. Templafy
In retrospect, Templafy is a respectable and effective document management system. It gathers all business details and keeps them organized in a library so that they are all accessible with a single click. Users can work together with members of their team from this point and follow developments in real time.
But Templafy goes one step by giving customers the option to use personalized templates to make a variety of business papers. NDAs, HR agreements, and customer service communications are just a few of the important documents the program automates preparation of.
Consequently, a major amount of time that would have been spent on creating complex business documentation is saved. It has amazing software. It uses a variety of modification processes and methods, tools, and cutting-edge technology to optimize the overall creation. Additionally, it has the ability to identify mistakes or anomalies in text and instantly fix them without requiring user input.
Features:
System for Centralized Document Management

Custom templates for automated document creation

Advanced search capabilities

Auto-Fix found errors and contradictions
One tool to look at is Templafy if they wish to save time when creating important business documents. By assisting users in creating papers using templates that are pre-populated with the enterprise's logo, data, and disclaimer information, the program personalizes the creation process.
4. M-Files
It is another user-friendly document management program that combines automation and security to provide an incredibly effective tool. The software efficiently gathers all corporate records from different departments into one reliable electronic repository. From one point, your staff may easily access the needed information they need at any time.
The program goes above and above to ensure that only the most recent versions of the files are kept, guaranteeing that there is just one realistic version of the jar files for access. Additionally, the platform supports the implementation of sophisticated encryption and authorization controls to manage who has access to these often important files.
Additionally, the software's process automation capabilities are very advanced. It gives you the ability to interchange documents with other people, have them changed, and have them calculated for approval in accordance with corporate policies. It allows you practically to manage the workflows for papers, projects, and workers with M-Files.
Features:
Automated Workflows;

Advanced Permissions and Encryption Protocols;

Only Stores the Most Recently Relevant Versions of Your Documents;

Connects All Documents Across Different Departments of Your Business;
M-Files is the ideal synthesis of cutting-edge automation and imposing security, which is urgently needed for effective information management today. It can easily handle all of your document management problems and is very comprehensive.
5. Bit.AI
Bit. aesthetically, AI's pleasing UI makes the idea of document sharing and management incredibly seamless and alluring. The software majorly gathers important papers from your entire company and makes them accessible to everyone from one location.
Although Bit. Document AI's management functionality is amazing, and its sophisticated collaboration feature ultimately distinguishes it from the competition. It allows real-time collaboration in groups, pupils, customers, and members on a file.
The 90+ templates you can use to produce documents are the only thing that enhances the feature. With the help of the tool, you can personalize and automate the development of complex documents using a variety of widgets, colors, themes, and integrations.
Features include:
tracking changes to documents

real-time communication with teams on documents

a big selection of themes, widgets, and themes

and interlinking of papers with other documents.
More than any other product on this list, Bit.AI highlights its collaboration function. Users are given all the resources they require to create, update, and track changes made in real time to important business documents. We advise using this DMS software if you want the best possible online team collaboration capabilities.
6. Alfresco
Users can manage both their material and documents with Alfresco. It is a tool that places a stronger emphasis on the efficiency and streamlining of the process. Alfresco includes many crucial document management tools that operate without a hitch, including document scanning, storage, and sharing.
Alfresco's potent AI is what actually propels it to the top of this ranking. Alfresco provides insightful data and analysis on the papers it maintains whenever you need it with the aid of its cutting-edge AI. Its sophisticated search capabilities make it very simple to retrieve documents.
The application is clever enough to place files of a similar nature in a single folder for quick access. Additionally, the solution allows seamless interaction with other programs like Salesforce, Google Docs, and Office Software to improve the document management system's usability majorly.
Open-source document control software is included with Alfresco and can manage fewer important documents for your company.
The following features are available:
Document scanning and capture

Strong AI

Several integrations with leading programs

Amazing folder creation.
Powerful content and a system for document management with a tonne of awesome features are available from Alfresco. This product is perfect for large companies because it has several integrations and a variety of critical capabilities.
7. DocuWare
DocuWare is an amazing cloud-based document management tool with several uses outside of its main role. It is a tool that may be used for handling invoices, managing employees, marketing, and sales, among other things.
It can assist you in capturing and digitizing paper documents in any format to be the standalone DMS. Later, the files might be kept in private electronic archives. In addition to the benefits listed above, the software does a fantastic job of automating workflows and simplifying laborious management procedures.
DocuWare is another solution that advances document collaboration and sharing. To communicate with employees who work remotely, use DocuWare. Consequently, your staff can access the material anywhere in the world for additional information.
Features:
Document scan and capture

File sharing and collaboration through the cloud

Processing bills
 DocuWare's intelligent automation and cloud-based collaborative capabilities make it effective. It is a solution we can suggest to companies of all sizes, particularly if they require software that allows remote document collaboration to be more practical.
8. XaitPorter
It is presenting a fully optimized cloud-based tool that focuses its strengths on enhancing your publications' caliber while providing a clever collaboration function. The software is very user-friendly and adaptable.
Using its robust cloud-based feature, you can concurrently work on a file and remotely collaborate with your coworkers. Sharing feedback, fixing mistakes, and real-time formatting and layout changes are all very simple.
Additionally, it is a tool for automating the creation of important business documents. It has different tools available to draught a paper that looks professional and increases efficiency for your business.
Features:
Automated document creation

Integration with Salesforce and other key programs

Remote file sharing and collaboration

Automated workflow
One cannot but become infatuated with XaitPorter's vast, well-thought-out document-producing system. XaitPorter is undoubtedly one of the best document production programs because it combines a complete fog engine with a smooth workflow automation procedure.
9. OnlyOffice
It establishes secure repositories for commercial enterprises to save, share, and work on documents, spreadsheets, and PowerPoint presentations in the cloud. This tool's editing capabilities are precisely why it is on this list because of how thorough and flexible it is to utilize.
You have complete control over your material's layout, font, and content. It even highlights specific text and instantly shares team input. Anything you could have done can be done on a conventional Word, Excel, or PowerPoint document. By doing this, you can be confident that your documents are always of the highest caliber and that the information they contain is up to date.
The governance and collaboration of papers are made easier by OnlyOffice's support for a variety of document formats.
Features:
Safely store documents of any format

Remotely share and edit PPT presentations, Doc documents, and spreadsheets

Works on PC and mobile devices

Follows international security guidelines
To put it simply, OnlyOffice transforms your MS Office editing experience for the Web, allowing you to save, share, and collaborate with peers to improve the quality of your work. It is a process that makes it clear to make several major changes to a particular file.
10. Google Drive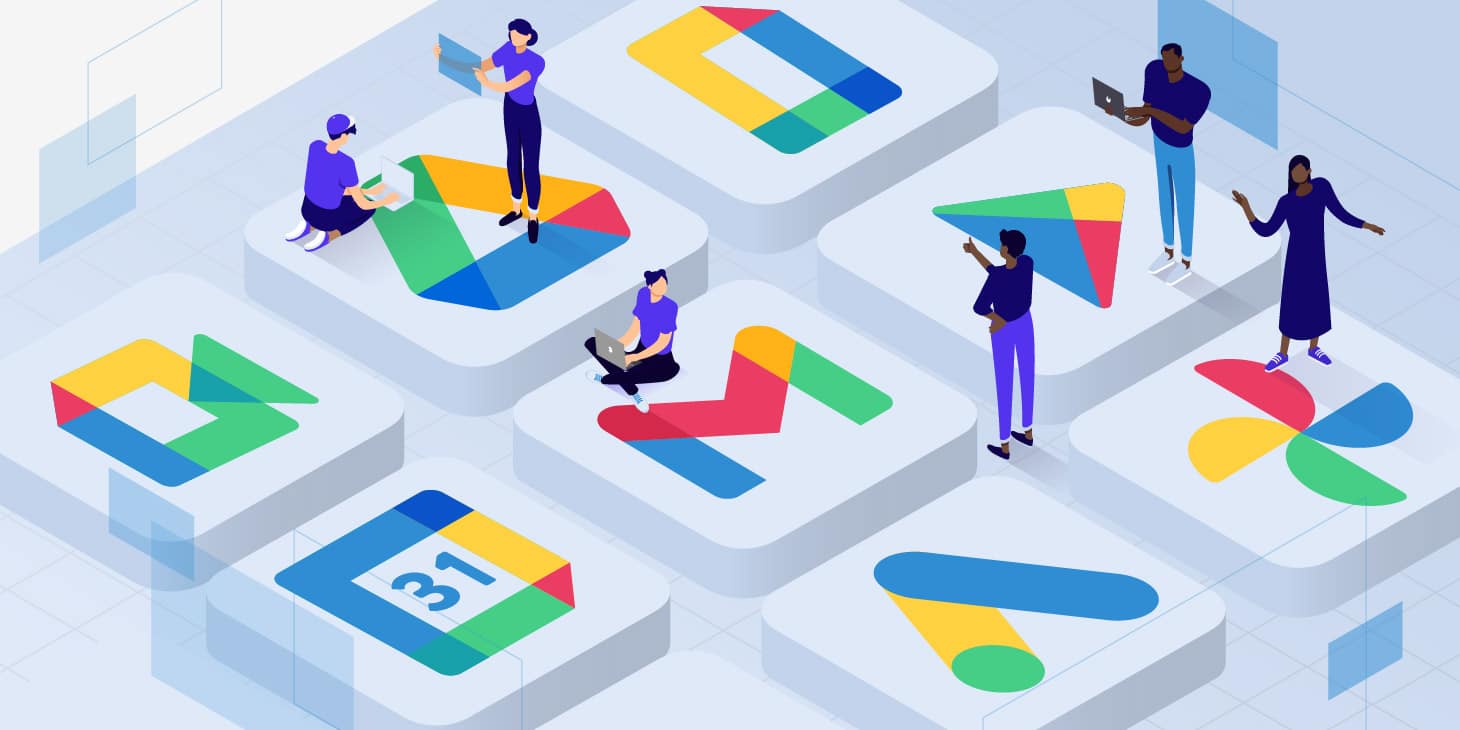 Without discussing one of the amazing free tools available today, a list of the top document software solutions cannot be considered comprehensive. Because it is thorough and practical, Google Drive is of the most popular document management systems.
Anyone can use this tool right immediately and without any kind of learning curve. Since the beginning of its existence, Google Drive was used to produce, store, and distribute a wide range of files in different formats on the cloud.
You can quickly produce documents, spreadsheets, and more with just one click. Additionally, you can simply make files, share them through Gmail with your coworkers and friends, and modify the papers in real-time using a variety of tools.
Features:
Online creation of Doc

Spreadsheet and PPT files

Online sharing and collaboration with peers

Creation of different folders for cloud storage

Accessibility from anywhere through mobile or desktop.
Google Drive is one of the Micorsoft Office kinds of free document management programs available for Windows and Android, especially if you have a limited budget. It functions with a high degree of dependability, comprehensiveness.  A modest standalone application or an extensive, enterprise-wide configuration with standard document fill features are both options for document management today.
These characteristics include:
Auditing and indexing; security and access control; classification, search, and retrieval

Compatibility with desktop software
Systems for Managing Documents
Electronic document management and access are known to be document management systems. Systems for managing and controlling company content include CAD, Microsoft Office Suite, and other accounting software.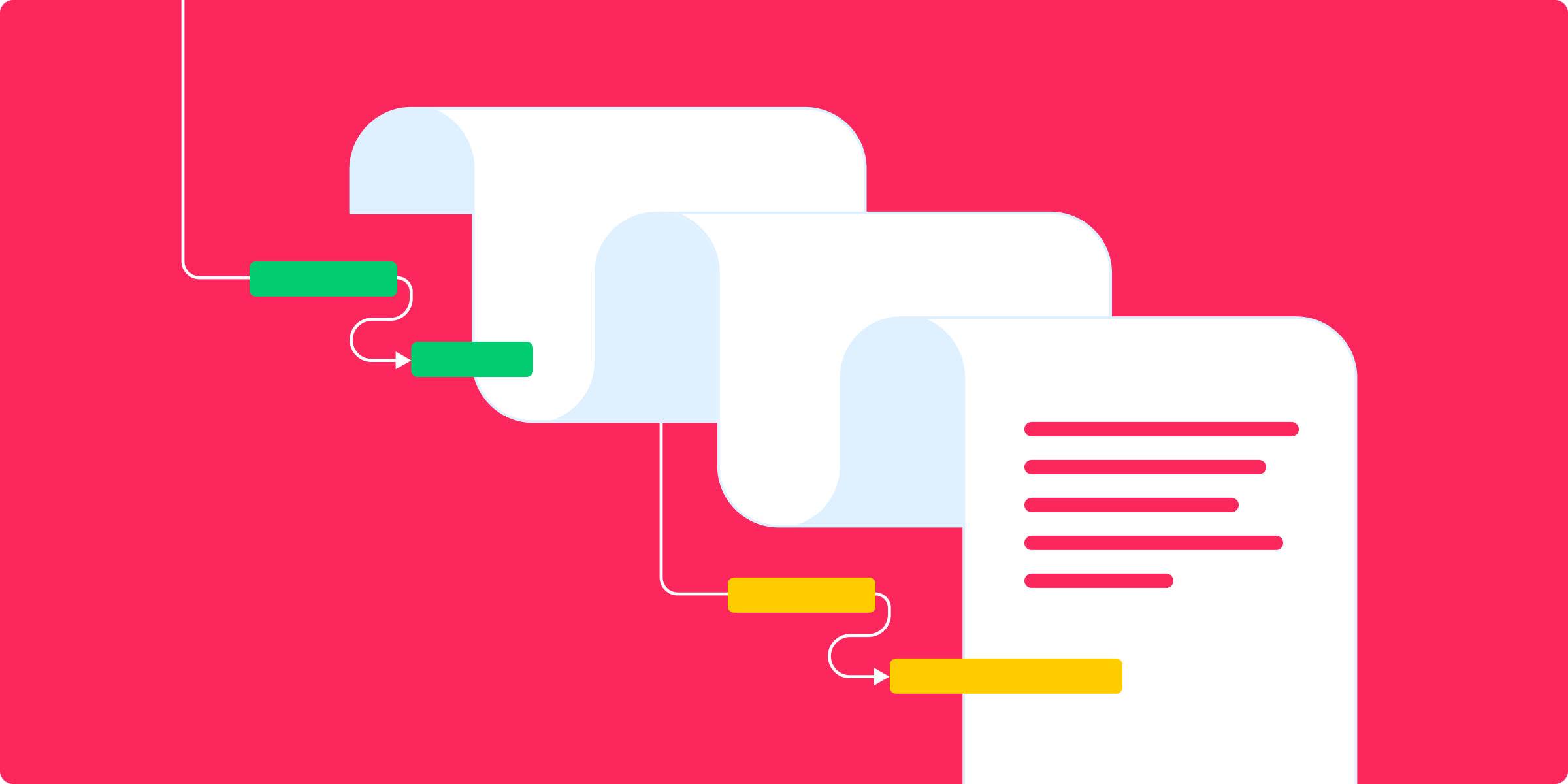 To be effective, an electronic document management system should include the elements listed below:
Import: To add a new document to the database.

Storage: To use storage and maintain system files.

Identity: By assigning indexes, documents can be accurately retrieved.

Export: To delete data from the database.

Security: Files with password protection for authorized users.
Using a document management system has many benefits.
The system should generally be straightforward to use, enable you to manage your business more successfully, and simplify your life as a company owner.
Time saved: By employing a document-management system, you can use that time to focus on more critical aspects of your business rather than organizing and maintaining documents.
Scalability: The storage and functionalities available for document management may expand with your company. The capacity of document software solutions to grow up and down to match your business's fluctuating needs is one of its key benefits.
 Security: It's more crucial than ever to protect your data online. You can save sensitive company data and protocols by backing up your papers in an encrypted cloud or on a secure server on-site.
Simple document management: You may quickly and easily access crucial information for your business by using keyword searches. The days of finding through file cabinets for the needed data are gone. You may retrieve any text more quickly with the use of document management tools.
Cooperation: The foundation of any flourishing enterprise is teamwork. By allowing many users to work with the same file simultaneously, recording who makes what changes, and preserving your access to earlier versions of documents, the document software suite can increase workplace collaboration.